Chinese President Xi Jinping delivered a keynote address at the CPC in Dialogue with World Political Parties High-Level Meeting via video link on March 15, 2023. Here are some highlights from his speech:
--The ultimate goal of modernization is people's free and well-rounded development. For a modernization path to work and work well, it must put the people first.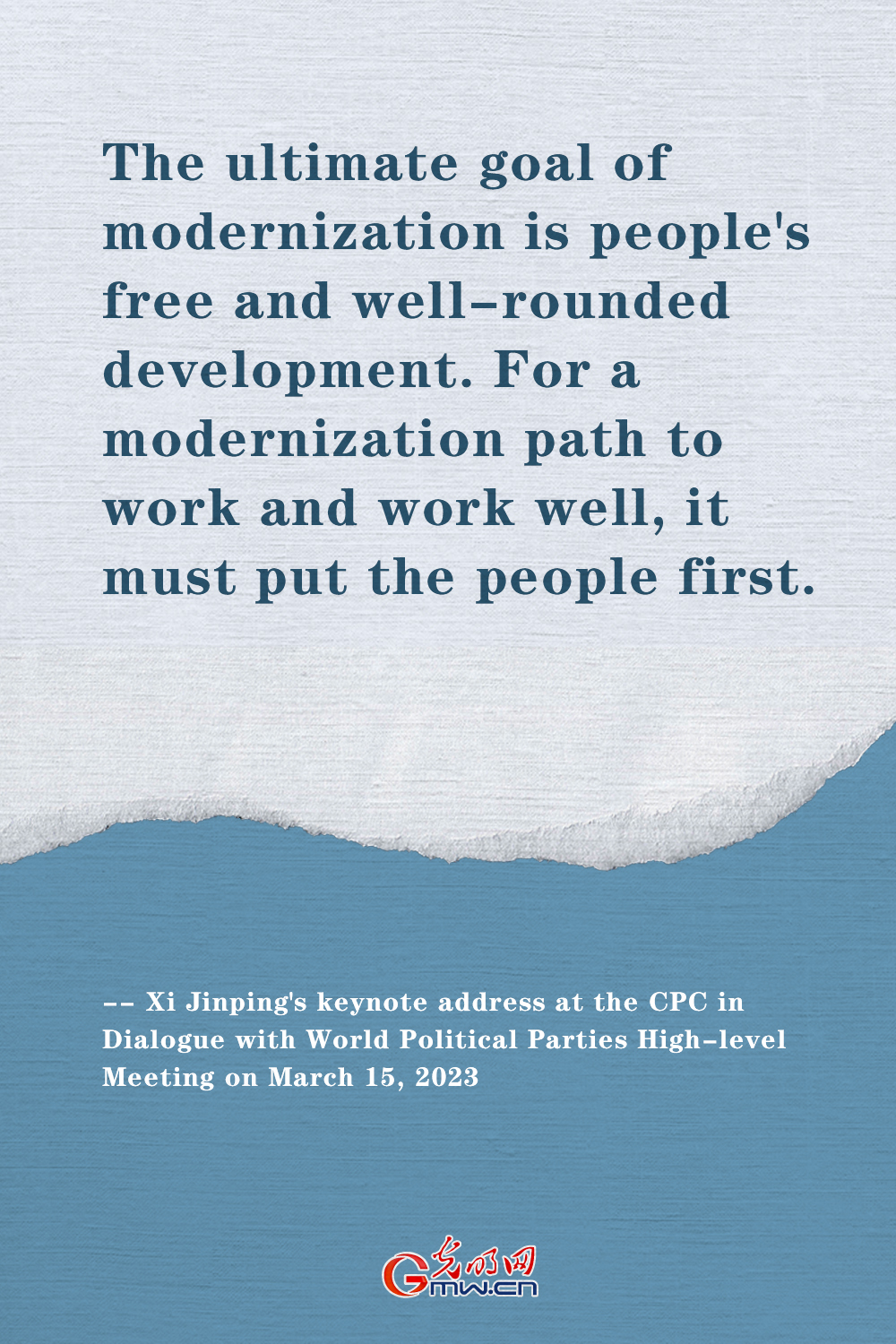 --With a focus on the people's aspirations for a better life and further progress of civilization, political parties should strive to achieve material abundance, political integrity, cultural-ethical enrichment, social stability, and pleasant living environments so that modernization will better address the concerns and meet diversified needs of the people.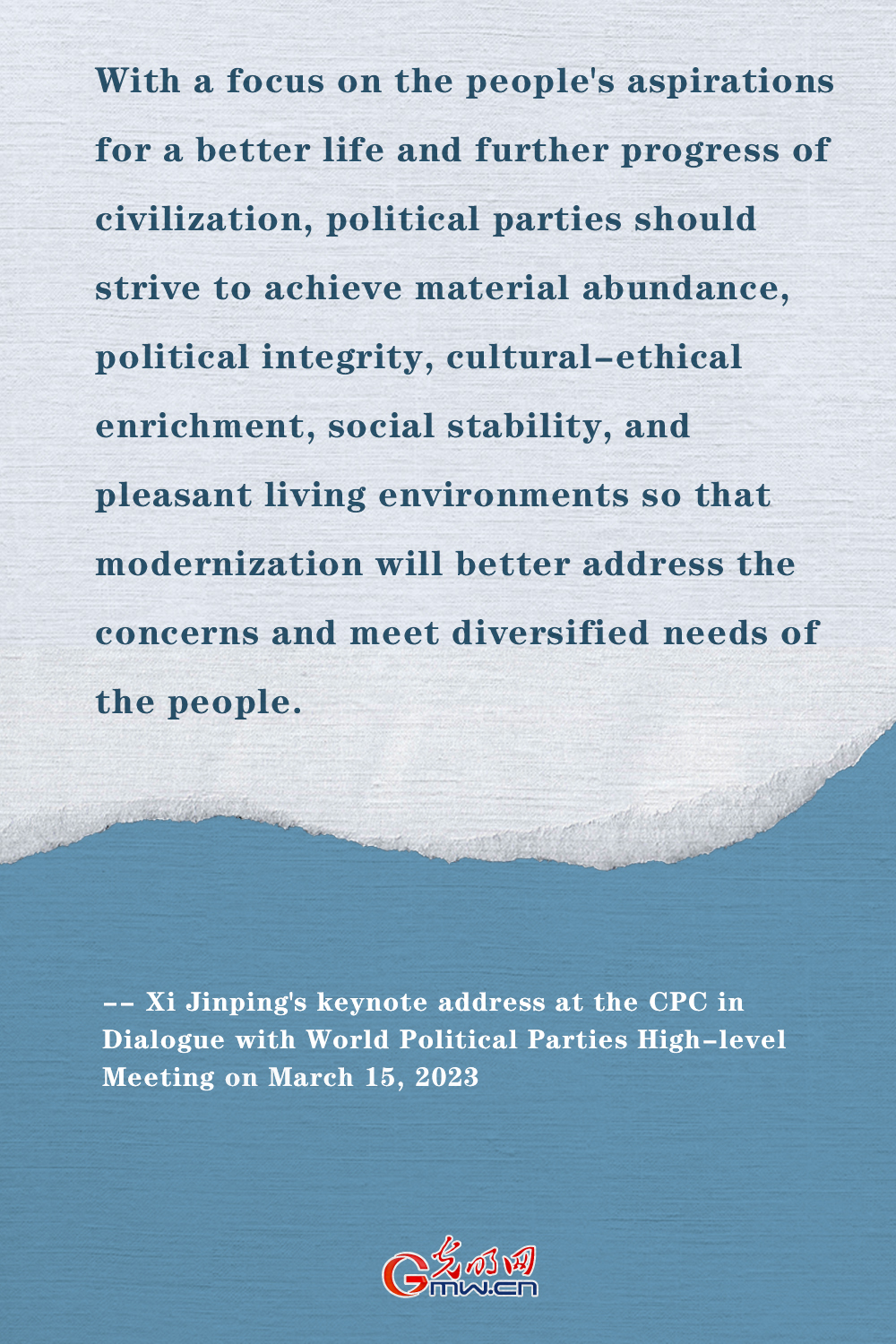 --We must uphold the principle of independence and explore diversified paths towards modernization. Modernization is not "an exclusive patent" of a small handful of countries, nor is it a single answer question. It cannot be realized by a cookie cutter approach or simple "copy and paste".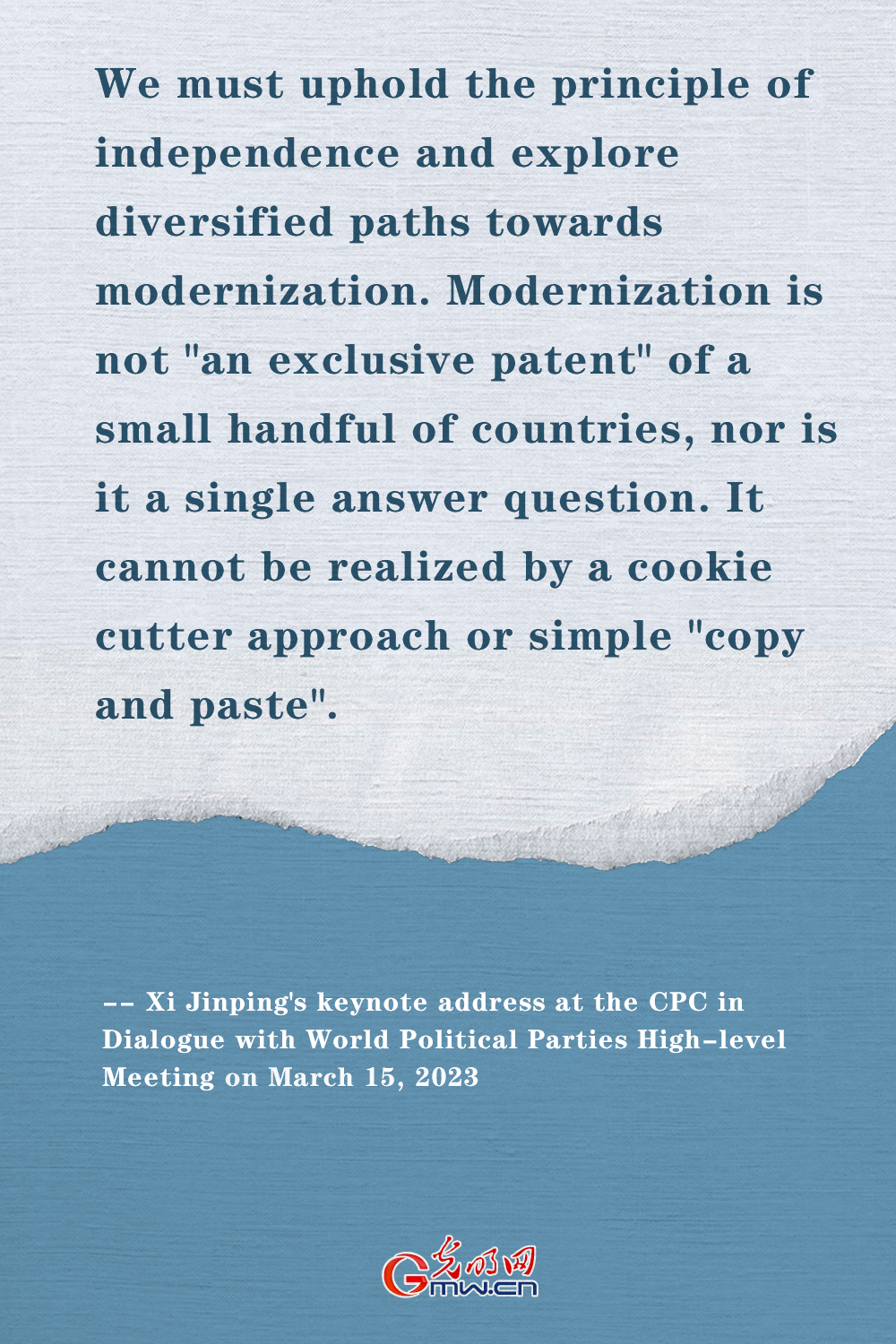 --Humanity lives in a community with a shared future where we rise and fall together. For any country to achieve modernization, it should pursue common development through solidarity and cooperation and follow the principles of joint contribution, shared benefits and win-win outcome.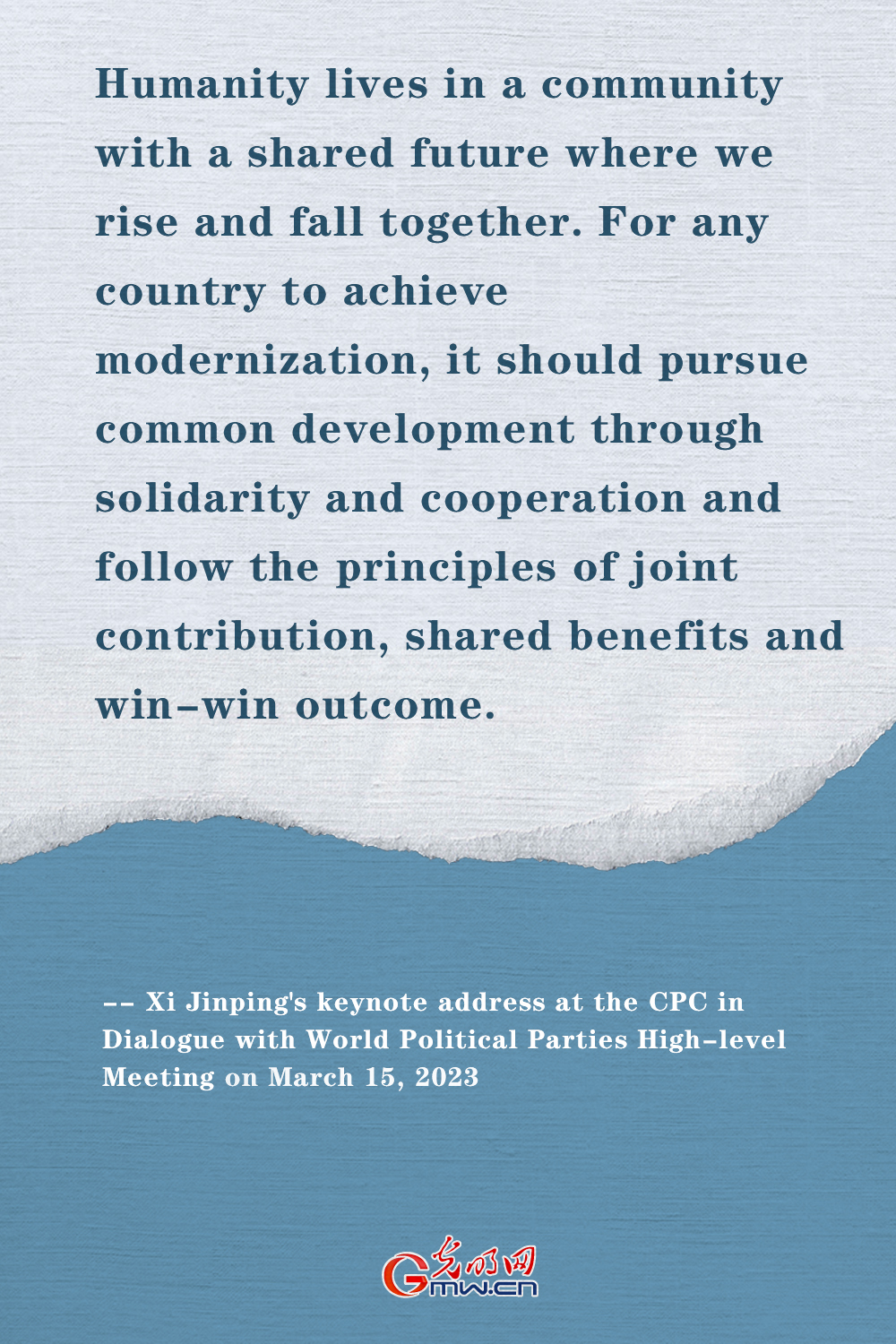 --Modernization does not fall into our lap automatically. It is the result of hard work with the strong historical initiative. Political parties are the leading and driving force for modernization.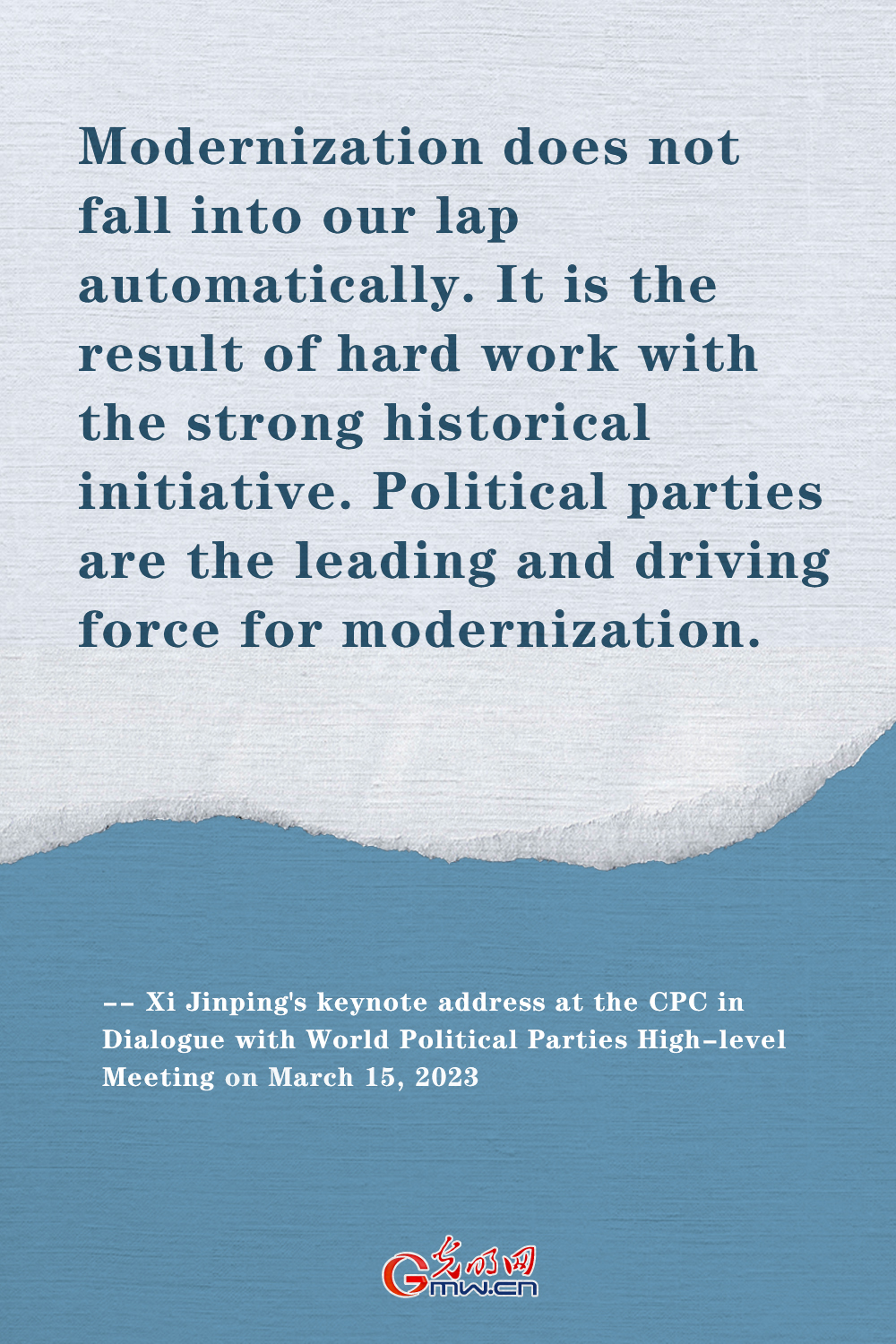 --Chinese modernization is one of a huge population, of common prosperity for all, of material and cultural-ethical advancement, of harmony between humanity and nature, and of peaceful development. It is rooted in our national conditions and also draws on the experience of other countries.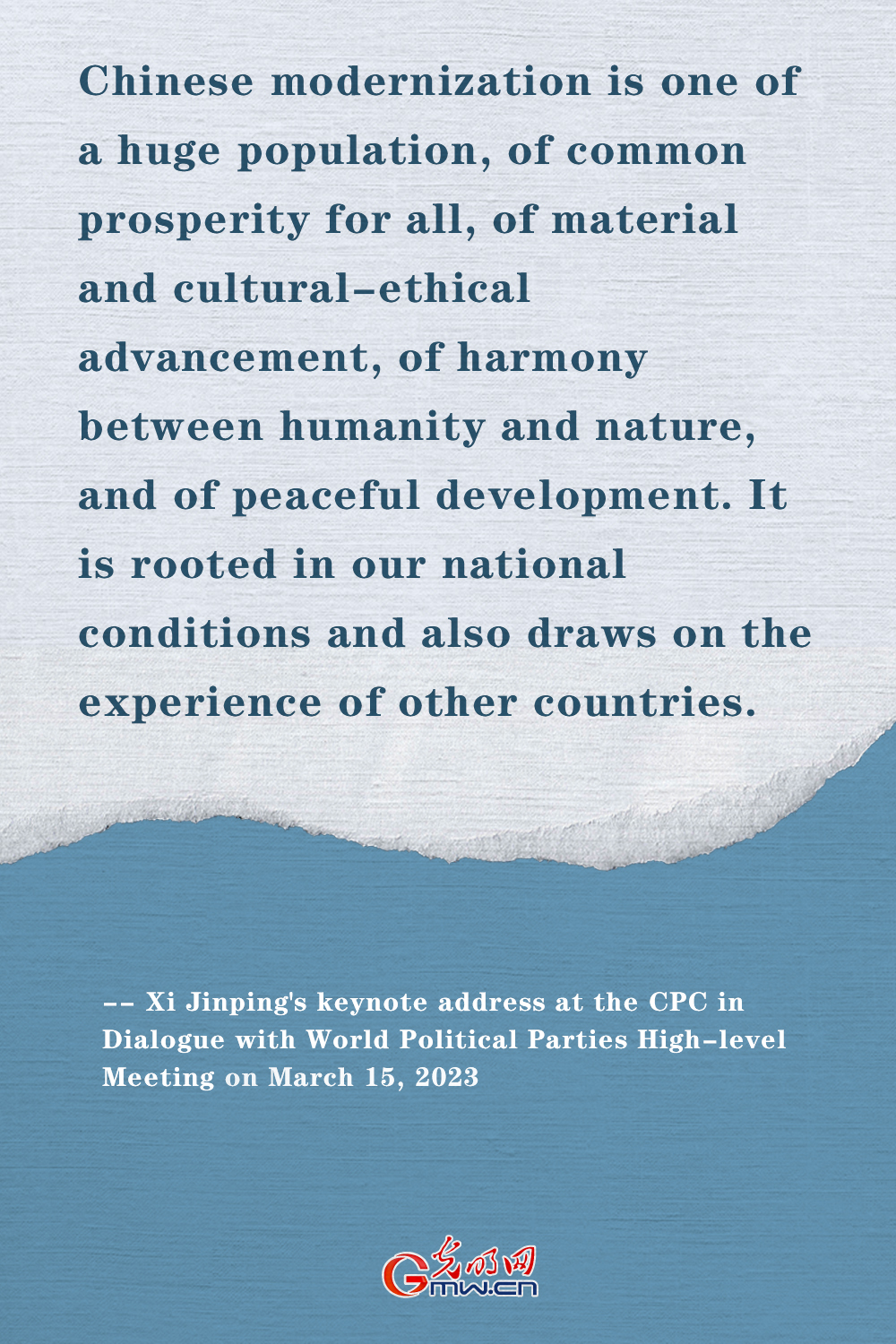 Editor: WJH