China has taken rigorous measures to ensure fair and rule-based law enforcement in cyberspace, strengthening enforcement in key areas of immediate concern to the people, and protecting the legitimate rights and interests of the individual as well as the general public.
1.Protecting Personal Information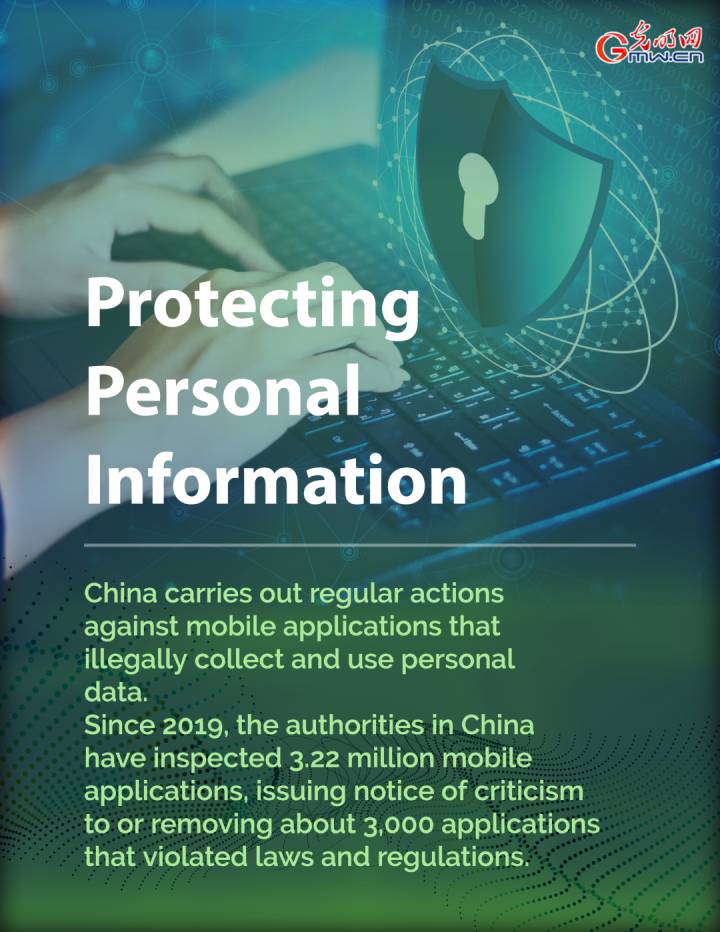 China carries out regular actions against mobile applications that illegally collect and use personal data. Since 2019, the authorities in China have inspected 3.22 million mobile applications, issuing notice of criticism to or removing about 3,000 applications that violated laws and regulations.
2. Protecting Online Intellectual Property Rights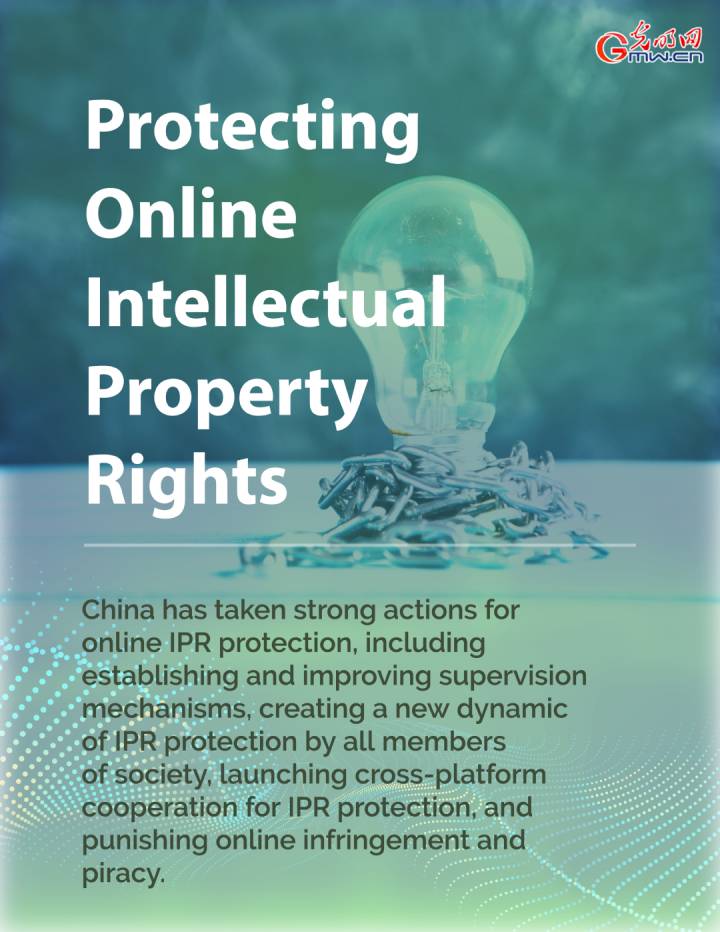 China has taken strong actions for online IPR protection, including establishing and improving supervision mechanisms, creating a new dynamic of IPR protection by all members of society, launching cross-platform cooperation for IPR protection, and punishing online infringement and piracy.
Editor: ZAD