The internet is one of humanity's great achievements. Although it facilitates economic and social development, at the same time it poses severe challenges in terms of administration and governance. The development and governance of the internet is a goal shared by all countries for the benefit of humanity, and the rule of law has proved to be essential to internet governance. It has become a global consensus to apply law-based thinking and approaches based on an understanding of the rule of law.
Since China was fully connected to the internet in 1994, it has committed itself to law-based cyberspace governance, ensuring that the internet develops within the confines of the law. In the new era, guided by Xi Jinping Thought on Socialism with Chinese Characteristics for a New Era, China has made law-based cyberspace governance an essential part of the overall strategy of the rule of law and the drive to build up its strength in cyberspace.
Marked improvements have been made in ensuring law-based cyberspace governance. China has boosted cyberspace governance by developing a complete system of laws and regulations, a highly efficient enforcement system, a stringent supervision system, and an effective supporting system. With participation of the government, businesses, social organizations and netizens, cyber legislation, law enforcement, and judiciary work have advanced alongside programs to spread legal knowledge via the internet, publicize cyber laws and cultivate the public's awareness in laws. This is a pioneering approach to cyberspace governance in line with international best practices. With stronger domestic capacity in law-based internet governance, China has contributed ideas and solutions to global internet governance.
The Chinese government is publishing this white paper to introduce China's progress and experience in law-based cyberspace governance.Here are some highlights from the white paper: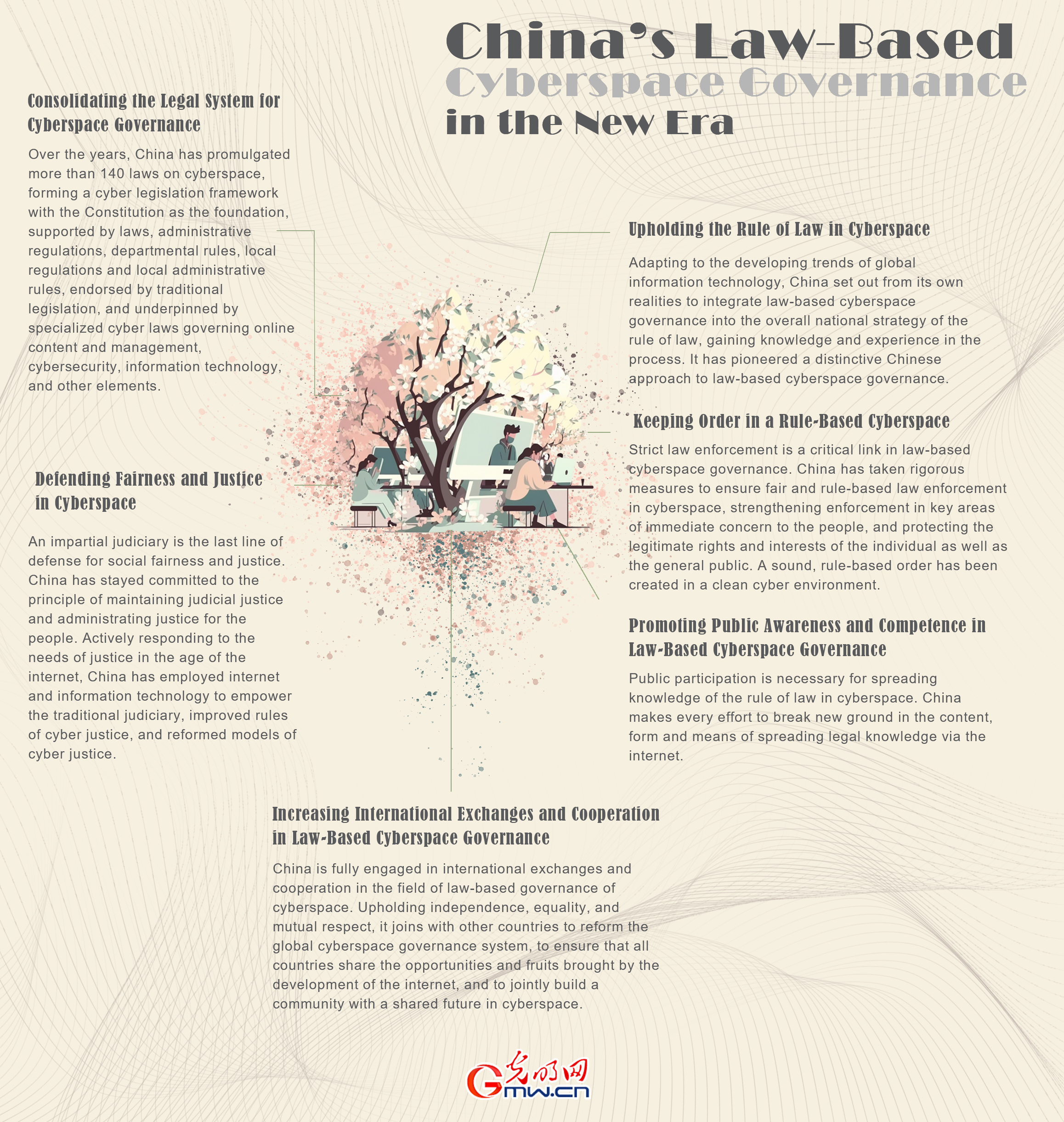 Editor: WJH