China's State Council Information Office on Thursday released a white paper titled "China's Law-Based Cyberspace Governance in the New Era."
The document is comprised of six parts, focusing on upholding the rule of law in cyberspace, consolidating the legal system for cyberspace governance, keeping order in a rule-based cyberspace, defending fairness and justice in cyberspace, promoting public awareness and competence in law-based cyberspace governance, and increasing international exchanges and cooperation in law-based cyberspace governance.
Actively responding to the needs of justice in the age of the internet, China has employed internet and information technology to empower the traditional judiciary, improved rules of cyber justice, and reformed models of cyber justice, according to the fourth part of the document.
Here are some highlights: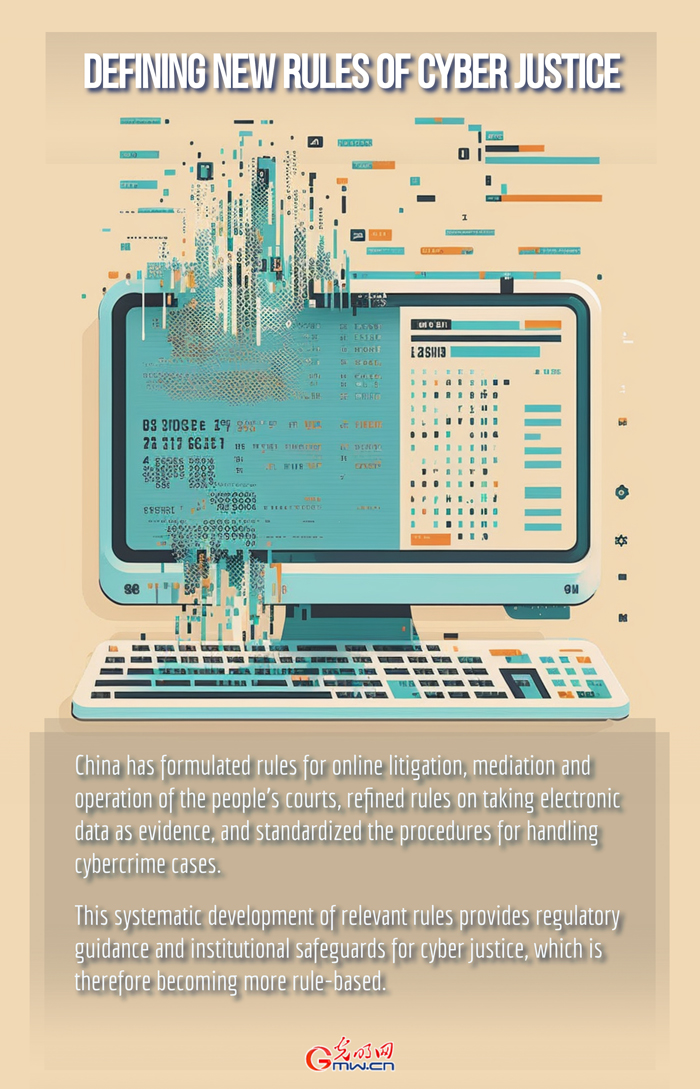 -- Defining New Rules of Cyber Justice
China has formulated rules for online litigation, mediation and operation of the people's courts, refined rules on taking electronic data as evidence, and standardized the procedures for handling cybercrime cases.
This systematic development of relevant rules provides regulatory guidance and institutional safeguards for cyber justice, which is therefore becoming more rule-based.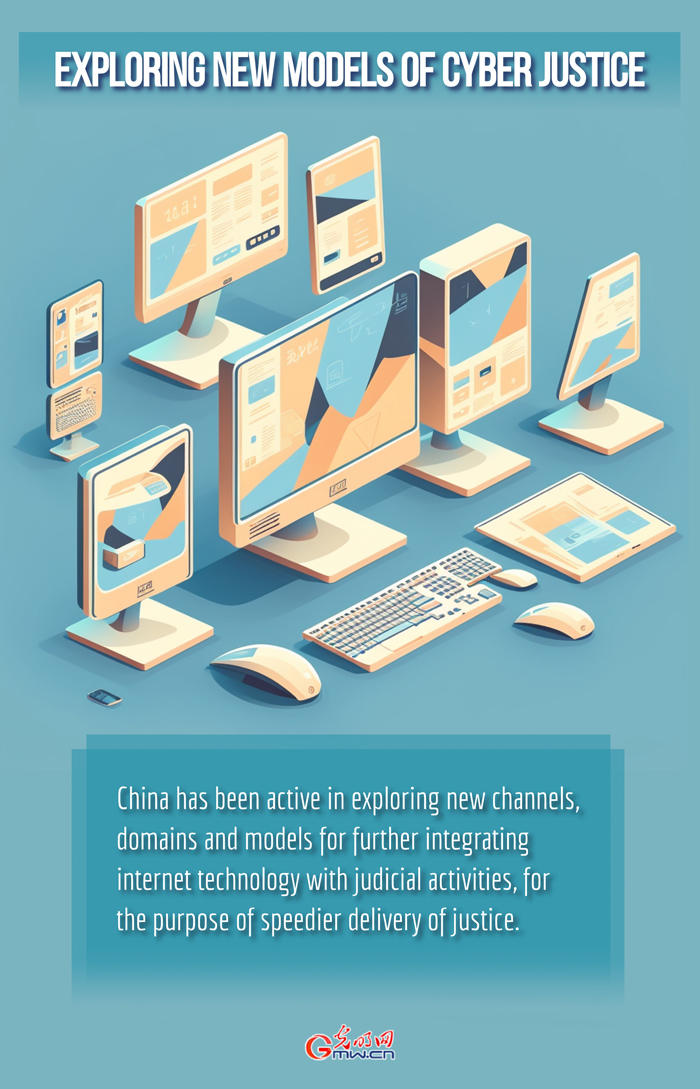 -- Exploring New Models of Cyber Justice
China has been active in exploring new channels, domains and models for further integrating internet technology with judicial activities, for the purpose of speedier delivery of justice.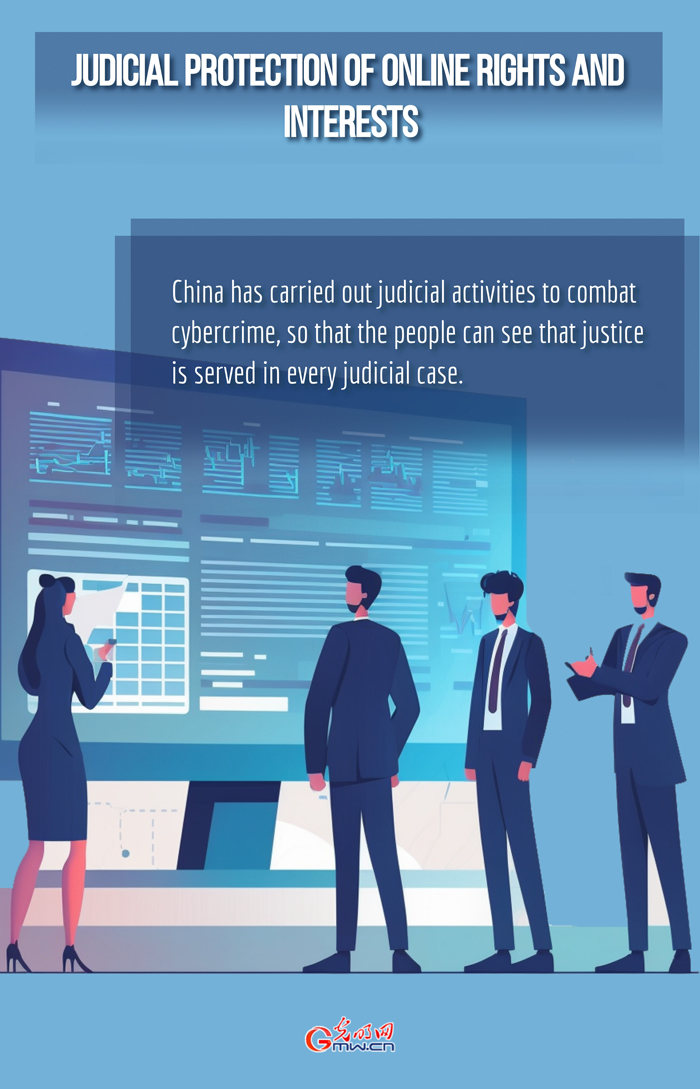 -- Judicial Protection of Online Rights and Interests
China has carried out judicial activities to combat cybercrime, so that the people can see that justice is served in every judicial case.
Editor: JYZ