China on March 28, 2023 issued "The Report on Human Rights Violations in the United States in 2022."
The report consists of six parts, including "Dysfunctional Civil Rights Protection System", "Hollowed-out American-style Electoral Democracy", "Growing Racial Discrimination and Inequality", "Worsening Subsistence Crisis among U.S. Underclass", "Historic Retrogression in Women's and Children's Rights", and "Wanton Violation of Other Countries' Human Rights and Trampling on Justice".
Here are the highlights of the fifth part titled "Historic Retrogression in Women's and Children's Rights".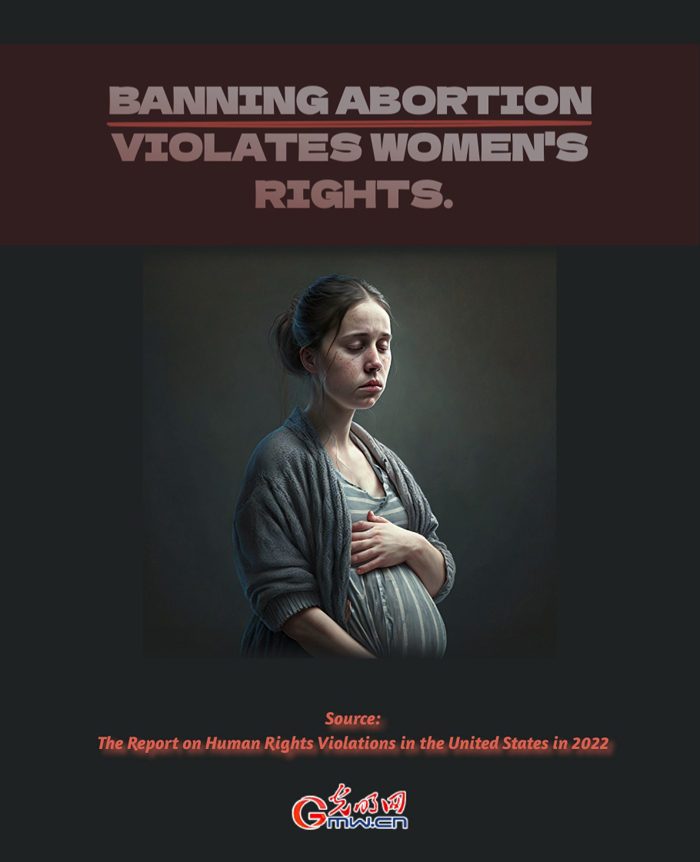 --Banning abortion violates women's rights. In 2022, the U.S. Supreme Court overturned Roe v. Wade and Planned Parenthood v. Casey that guaranteed women's abortion rights. It ended nearly 50 years of constitutionally protected abortion rights and would lead to a ban on abortion in about half of the states.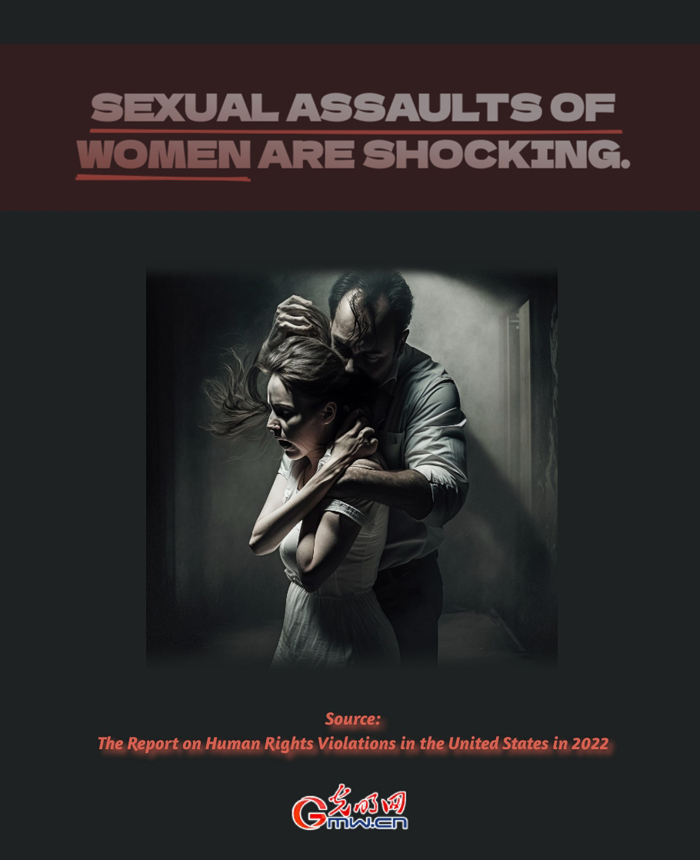 --Sexual assaults of women are shocking. One in five female students in the United States said they had been sexually assaulted in college, and the trauma affected their entire educational experience. CNN reported on Sept. 1, 2022 that reports of sexual assaults in the U.S. military spiked 13 percent in 2021, with nearly a quarter of female soldiers saying they had been sexually assaulted in the military and more than half saying they had been sexually harassed.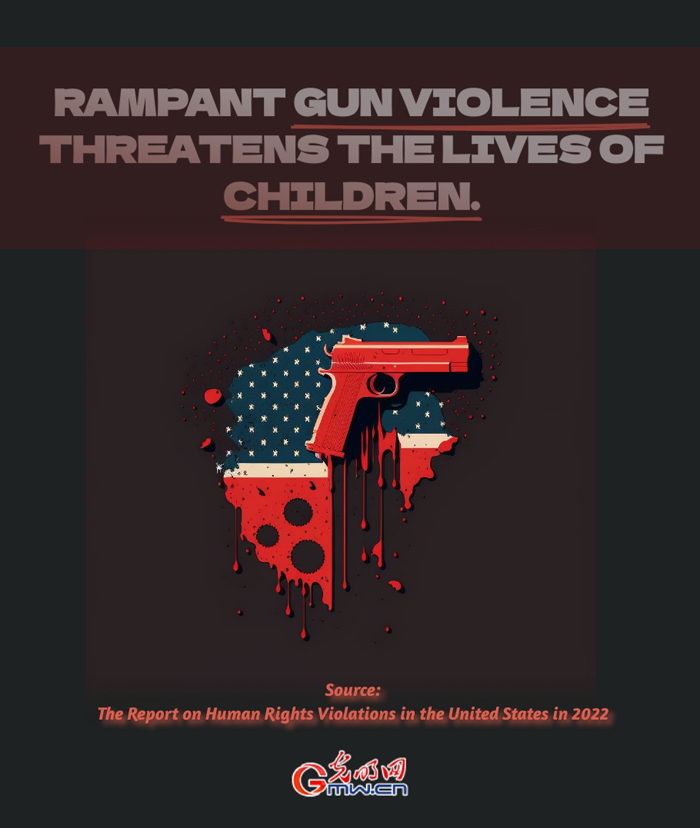 --Rampant gun violence threatens the lives of children. The Kaiser Family Foundation issued a report on Oct. 14, 2022, saying that from 2011 to 2021, nearly 18,500 children aged 17 and under were killed by gun violence in the United States. In 2021, an average of seven children were killed by shootings per day.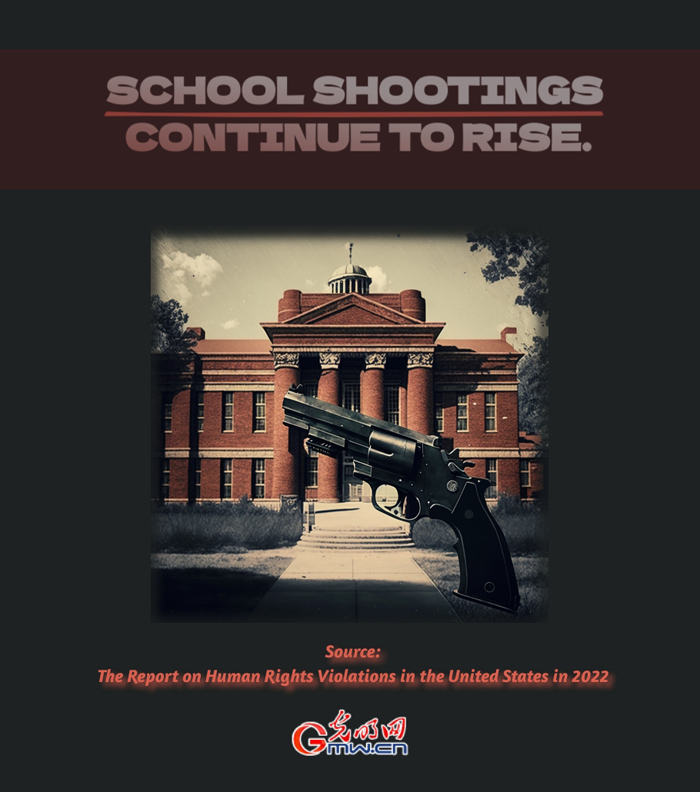 --School shootings continue to rise. The United States is the country with the most frequent school shootings in the world. According to the "K-12 School Shooting Database," the number of school shootings in the U.S. in 2022 was 302, the highest since 1970; The number of casualties reached 332, the highest in the past five years.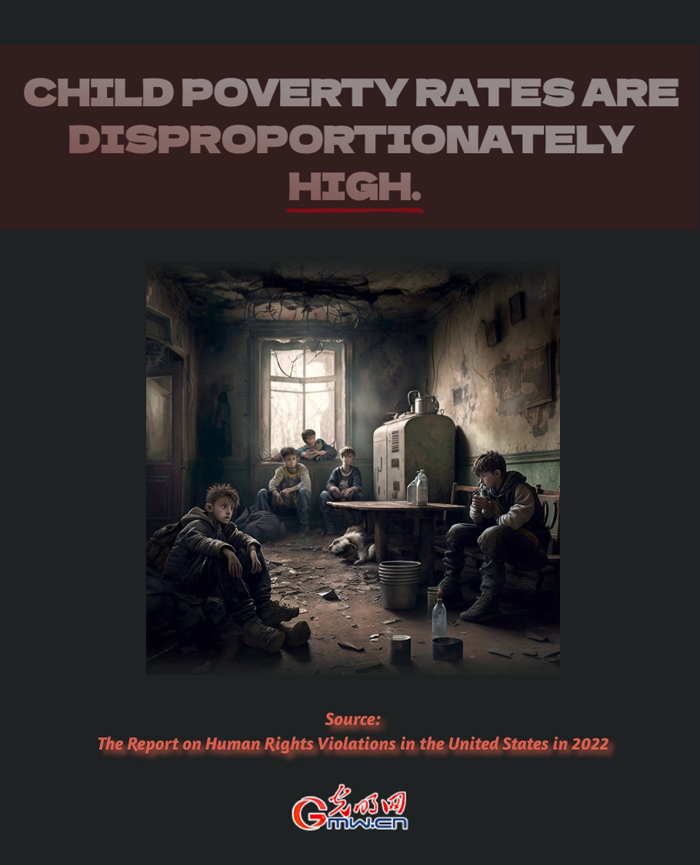 --Child poverty rates are disproportionately high. According to the data released by the U.S. Census Bureau on Sept. 13, 2022, the national poverty rate in the United States in 2021 was 12.8 percent, and the child poverty rate was 16.9 percent.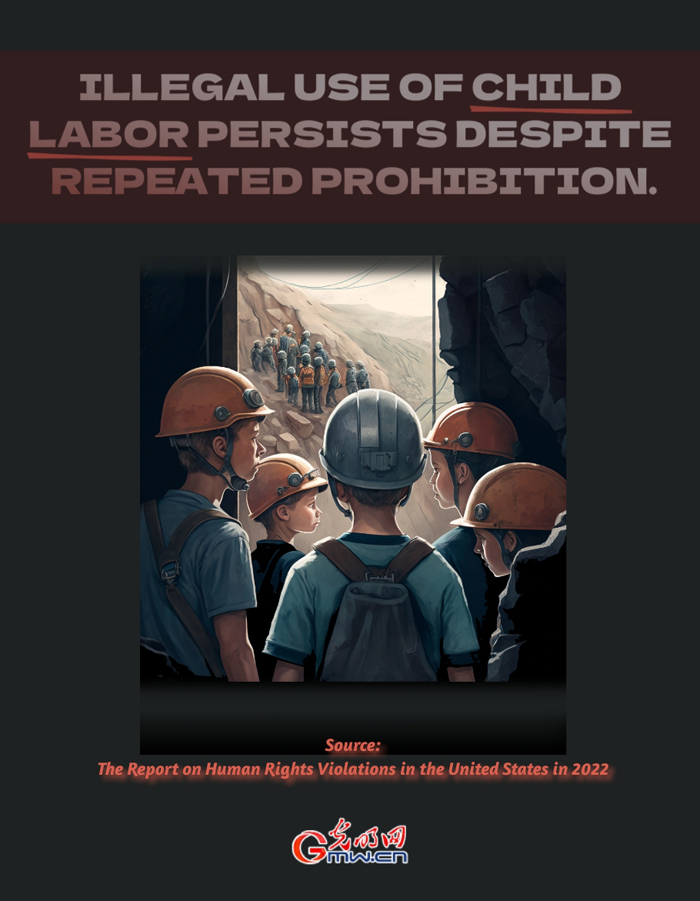 --Illegal use of child labor persists despite repeated prohibition. According to the figures estimated by the National Center for Farmworker Health, a U.S. non-profit organization, between 300,000 and 800,000 minors were employed on farms in the United States.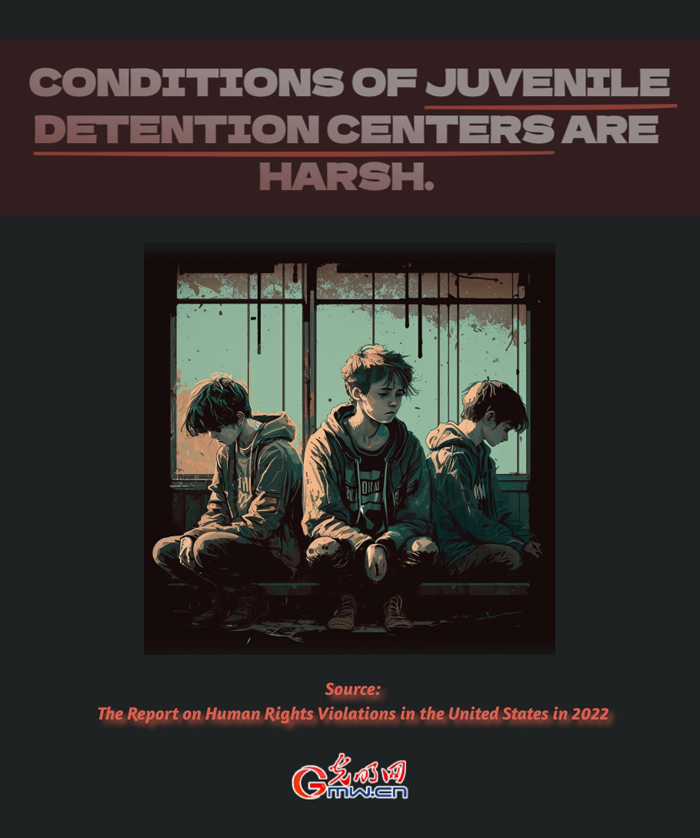 --Conditions of juvenile detention centers are harsh. The Houston Chronicle reported on Aug. 23, 2022 that conditions are poor in the juvenile detention center located in Gatesville, Texas. Teens serving sentences for serious crimes are being locked alone in poky cells for 23 hours a day. Instead of bathroom breaks, they're given empty water bottles in which to relieve themselves. Sports programs and other activities designed to rehabilitate and redirect the troubled young people have been eliminated. Instead of attending class, they get work packets to complete in their cells, which denied their access to counseling and therapy.
Editor: JYZ