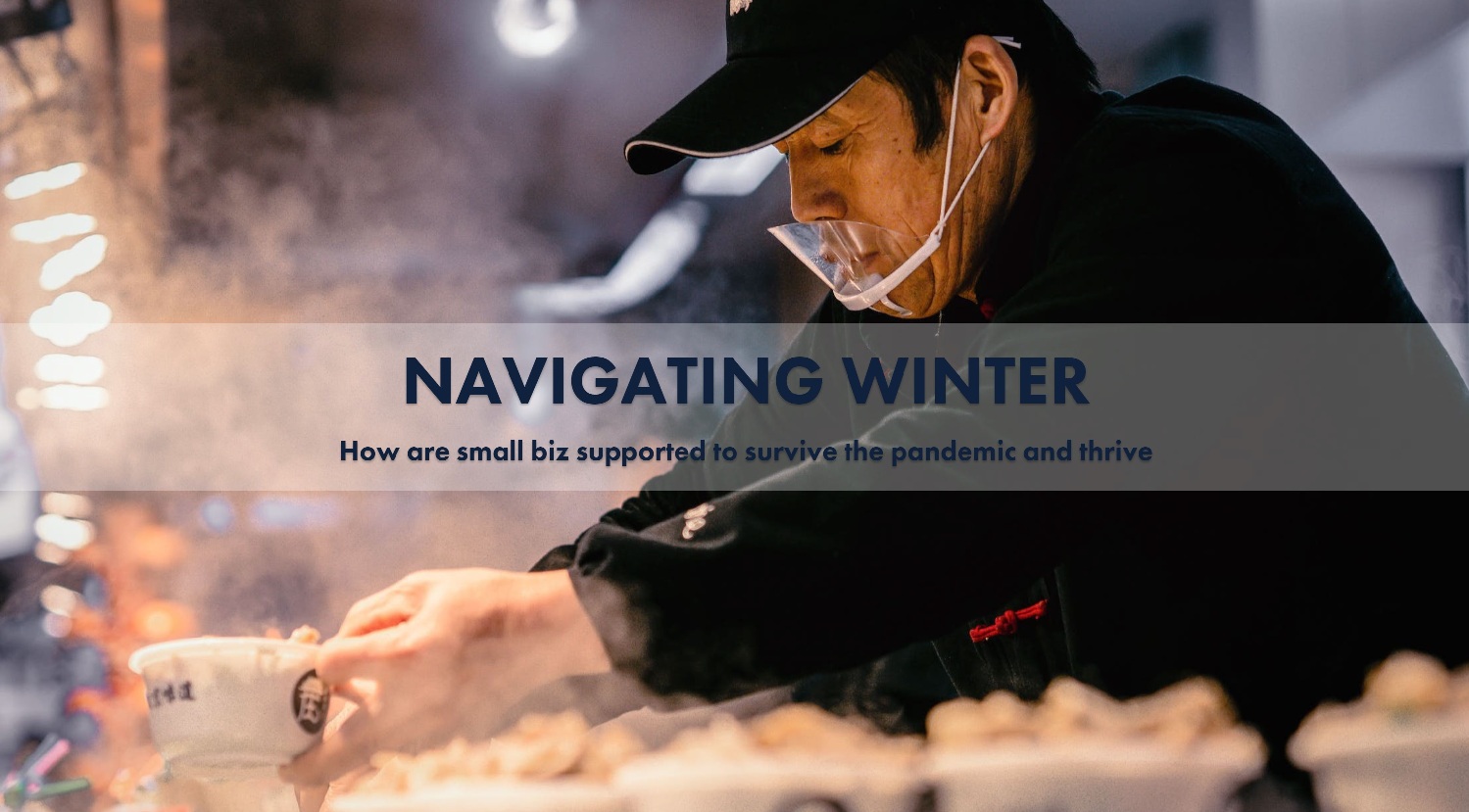 File photo shows a self-employed business owner on the street of central China's Chongqing City. (CC0 picture from Pexel)
Viable albeit vulnerable, micro and small businesses make tangible contributions to job creation and livelihood guarantees, and act as a vital economic engine in most economies.
These groups, however, have been disproportionately impacted during the past three years due to financial fragility and limited access to financial resources. An array of favorable policies including tax relief, financial support as well as rent and fee reductions have been implemented by the Chinese government to bail the backbone of economy out of the pandemic-induced slump.
Effective Burden Reduction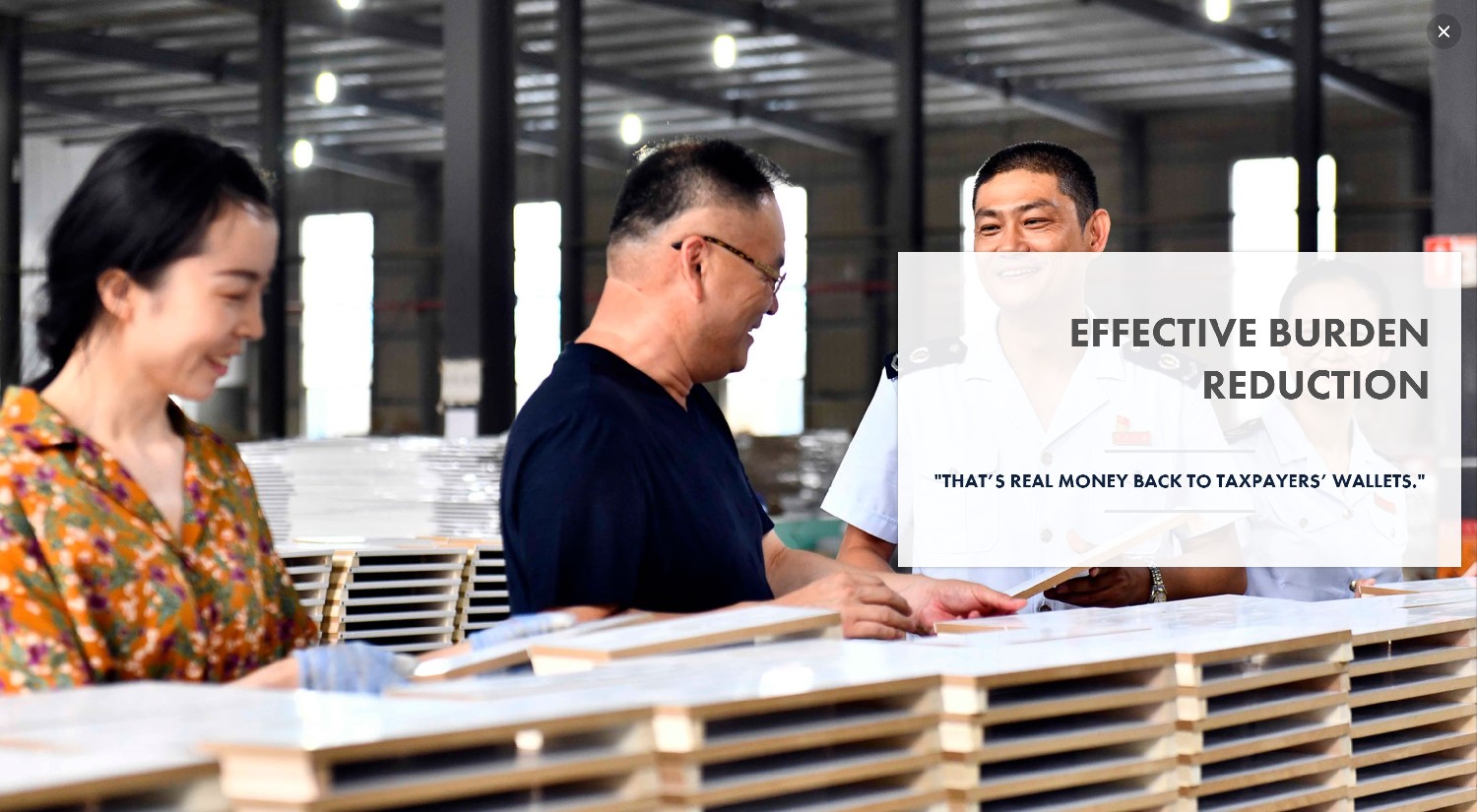 On June 16, 2021 staff from the Taxation Bureau of Heze City, east China's Shandong Province visited a local enterprise to introduce preferential policies related to export tax refunds. (Xinhua)
"Wow, I gotta give a big shout-out to the government for this!" exclaimed a self-employed business operator in the taxation bureau service hall. The man had been contracted to construct and maintain the sewage treatment system for government buildings, and he couldn't hide his relief and excitement when he was informed that he would be exempt from paying taxes under policy support. That's an everyday scene that Chen Tong, a staff member from a district-level taxation bureau in southern China described to Guangming Online.
"The reduction of six local taxes and two fees for micro and small businesses has been met with great excitement. That's real money back to taxpayers' wallets," she added.
To break it down, several taxes and surcharges have been reduced or waived for small-scale value-added taxpayers, low-profit small businesses, and self-employed households. These include the resource tax, urban maintenance and construction tax, real-estate tax, urban land use tax, stamp tax, and tax on farmland used for non-agricultural purposes, as well as the education surcharge and local education surcharge. This targeted measure has been in effect since January 1, 2022, and will remain in place until December 31, 2024, as outlined in a circular issued by both China's Finance Ministry and the State Taxation Administration.
Chen also noted that simplified procedures and optimized online services help ensure policies benefit businesses. In the district she serves, reminders for tax refunds and deferrals are now sent directly through the nationwide-applied mobile software for online tax services to inform individuals to the fullest extent. "Just press one button, taxpayers can simply wait at home for the money to arrive without dealing with handling procedures on site," Chen said. "Making things easier for businesses is the key to encouraging most of them to take advantage of these beneficial policies."
Since the policy was implemented, the volume of refund requests has increased dramatically. "Colleagues from all service lines have come to help out," she said.
Taxation is one of the most powerful macroeconomic instruments to promote sustainable and stable growth. In China, brisk and pragmatic moves of tax and fee cuts like this have been promoted to mitigate the impact on vulnerable market entities.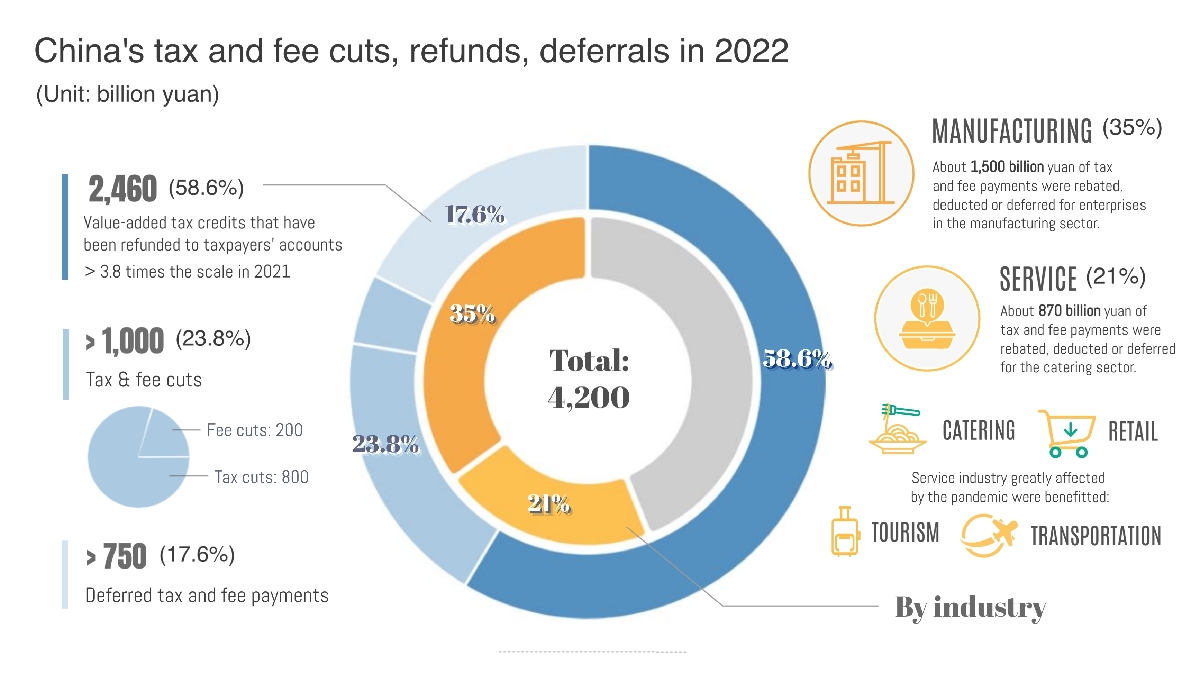 It's noteworthy that micro and small firms, as well as self-employed households, are the biggest beneficiaries of the tax relief campaign. According to the State Taxation Administration, the amount of cuts and deferrals of taxes and fees, and tax refunds for Chinese businesses reached the highest in recent years, exceeding 4.2 trillion yuan in 2022, of which about 1,7 trillion, 40 percent of the total, were in the micro and small category. More than 80 percent of self-employed households have been exempted from paying taxes under the policy support. As of January this year, the population of registered self-employed people reached 114 million in the nation, accounting for about two-thirds of the country's market players.
Timely Blood Transfusion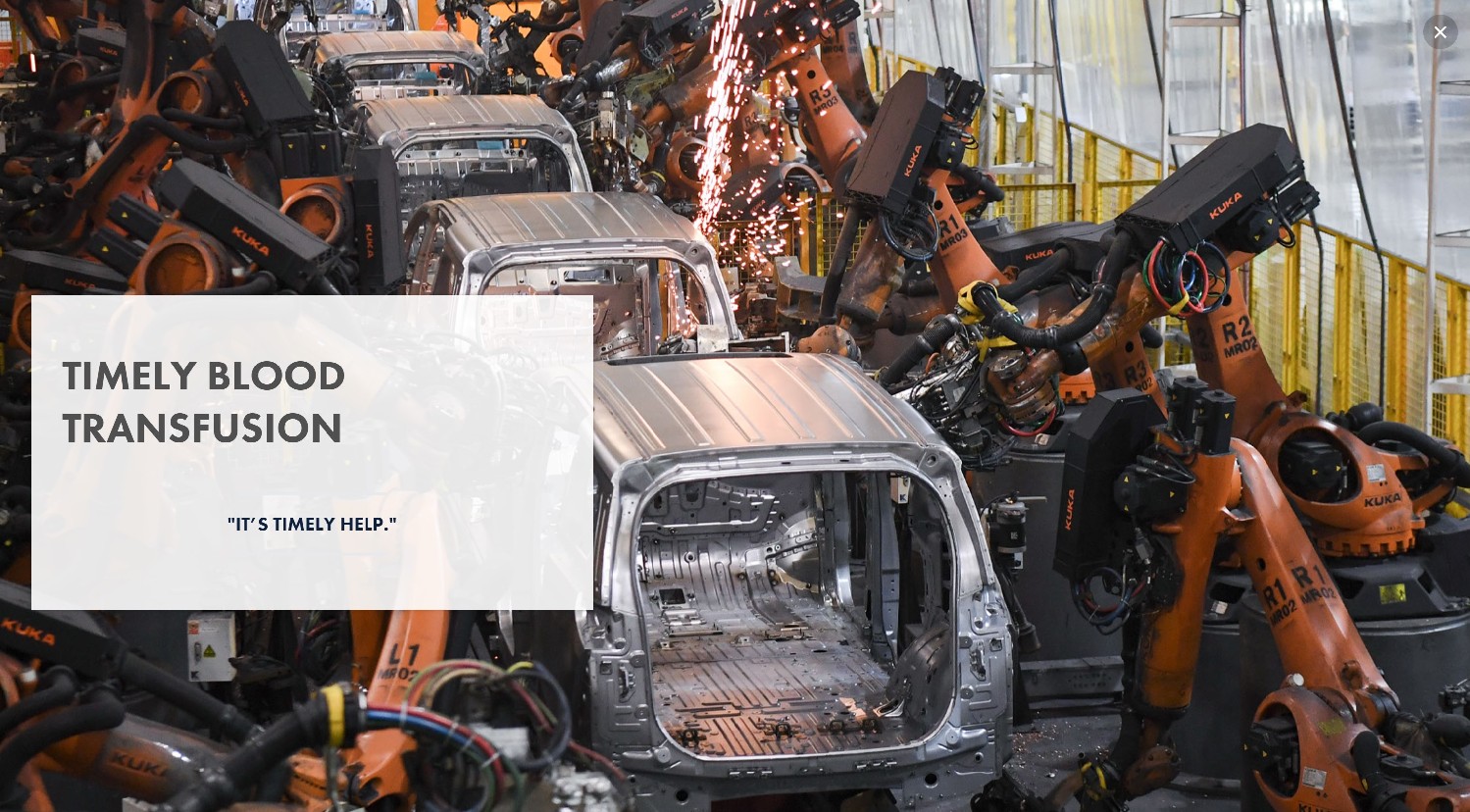 Photo taken on March 20, 2023 shows a robot arm performing welding operations on the body assembly line of a factory in southeast China's Guangdong Province, which is known as the "World Factory". (Xinhua)
Gu Guoxian runs a manufacturing factory with dozens of employees, which offers port equipment repairs and maintenance services in Ningbo, a famous port city in southeast China. He mentioned that a host of short-term financial solutions have helped him tackle cash flow uncertainties, as healthy and sustainable cash flow represents the lifeblood of businesses.
"It's timely help," Gu said.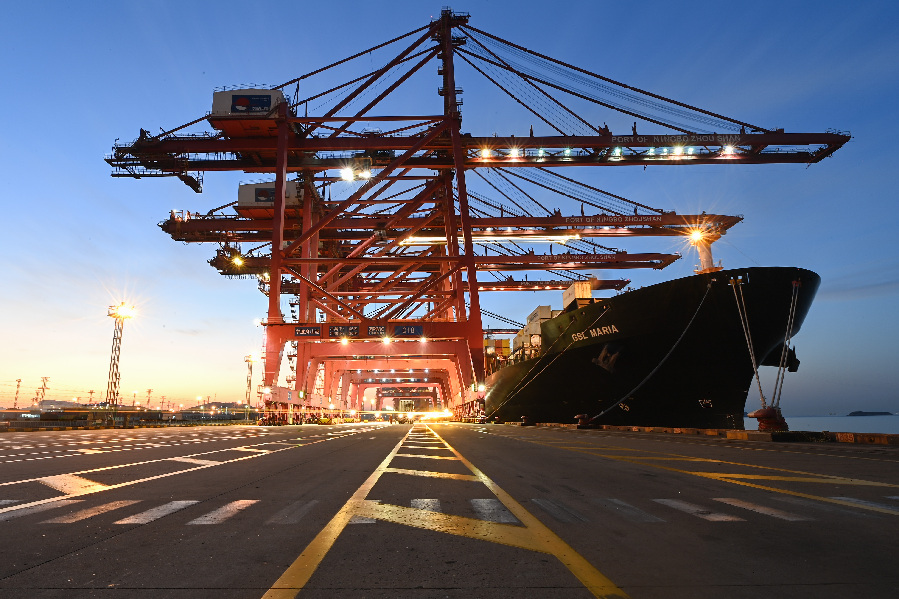 Photo taken on Feb. 1, 2023 shows the Zhoushan Port of southeast China's Ningbo City. (Xinhua)
"The financing cost is much lower than before. The most obvious is loans with low interest rate, which is reduced by one-third, even by half, compared to before the pandemic," he told Guangming in a recent interview.
Gu also cited the revolving credit facility as a wider application of a more flexible loan arrangement. This form of financing allows the borrower to use funds as needed and only pay interest on the amount that is outstanding. "For example, if a company needs a loan of 1 million yuan, it can first take 500,000 yuan to meet its current demand, and leave the remaining 500,000 yuan in the bank for future withdrawal in batches without interest," he explained.
A simplified loan origination process and rapid response can also effectively reduce a hidden cost - time, according to the factory owner. By reducing the time it takes to access capital, enterprises can more quickly invest in growth opportunities, manage cash flow, and respond to unexpected expenses.
"There's been a lot of encouragement for the development of small businesses in China. And that's a signal coming from the top," said David Blair, vice-president and senior economist at the Center for China and Globalization (CCG). "It's a message from the central government that the private sector is welcome, the sector is supported, and the government believes that what they're doing is critical. That's the signal to local governments that they need to encourage the small businesses to be innovative, to develop new things, find new products and new ways to live a life."
Rosy Prospect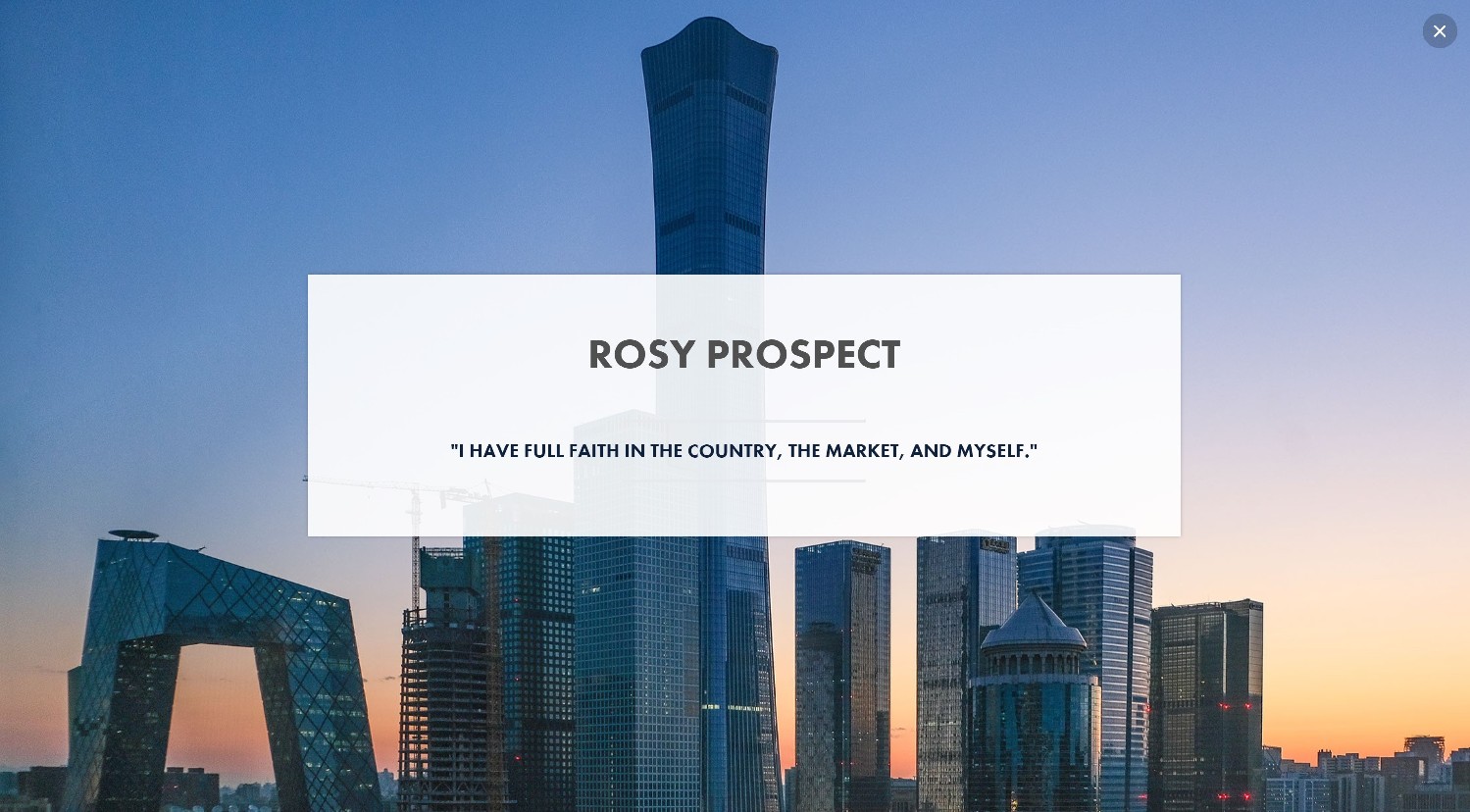 File photo shows the cityscape of China's capital city of Beijing. (CC0 picture from Pexel)
As the economic situation progressively recover from the crises, China extended and renewed support for small and low-profit companies to help them cushion the lingering fallout and tap the surging demand.
The Ministry of Finance declared that small businesses in China with monthly sales not exceeding 100,000 yuan each would be granted an exemption from value-added tax in the current year.
The government vows more support by cutting tax and fees to power technological advancements and bolster key industries. Optimized measures will be implemented to help enterprises out of difficulties, with a particular emphasis on providing support and incentives for the service industry, small and micro enterprises, and individual businesses that have a great capacity to stabilize and expand employment.
Pressures and challenges notwithstanding, sustainable aid from the government and strong market demand help bolster confidence and improve anticipations, according to a quarterly report on enterprises' performance and confidence index by Peking University, Ant Group Research Institute and MY Bank. The online survey is based on consecutive seasonal research of micro and small businesses covering major areas and industries.
Looking ahead at operation in 2023, 84.3% of the surveyed enterprises expressed confidence to varying degrees, with nearly half of the micro market operators expecting substantial growth.
According to a follow-up study conducted earlier this year, there has been a notable uptick in the proactive measures taken by small and micro businesses. In light of the optimistic market demand forecast for 2023, 40.3% of such businesses have opted to expand their inventory or production capacity, while 38.2% are actively pursuing the development of new products, services, and increased supply categories. Furthermore, approximately 30.5% of these business owners intended to augment their full-time or flexible staff.
"During the pandemic, we did encounter many difficulties," said Gu from Ningbo, " and yet all indicators at present, including the growth of domestic economy, consumer demand, and development of micro and small enterprises, are showing positive trends after the optimization of pandemic mitigation measures. As for my own company, we have seen a significant recovery in revenue during the first four months of this year, which has basically returned to pre-pandemic levels."
"All in all, I have full faith in the country, the market, and myself," Gu said.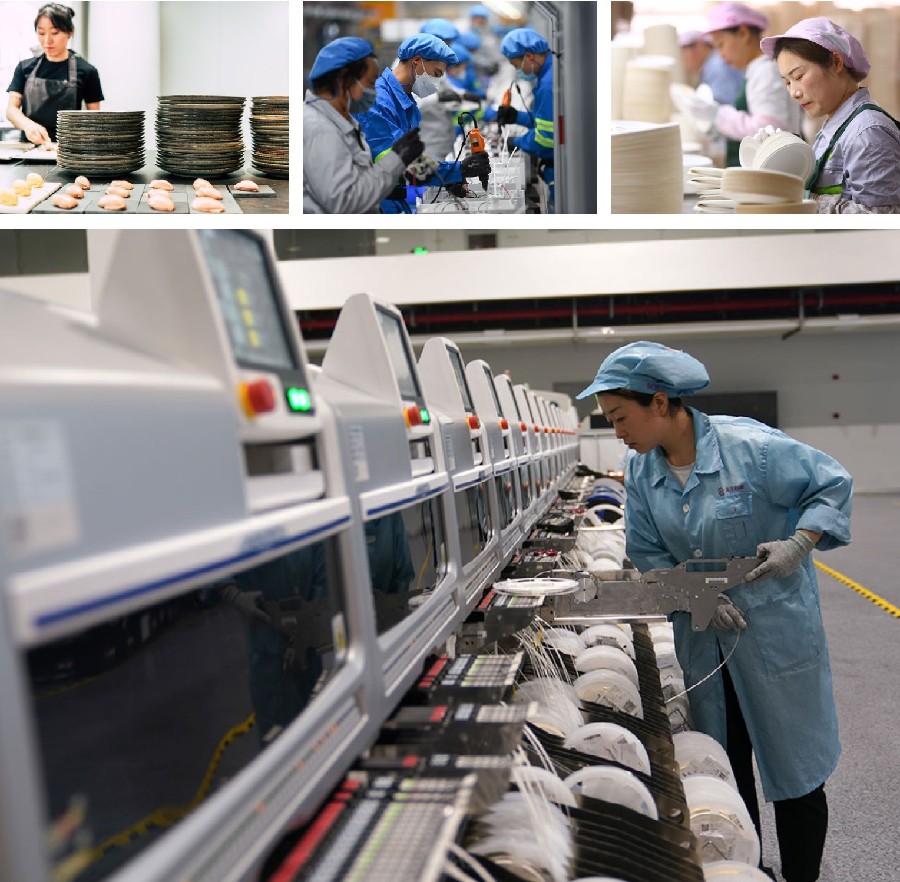 Photos above showcase working scenarios of different industries across China. (Xinhua; CC0 picture from Pexel)
By Wu Xilu and Gu Siyu
Editor: WXL