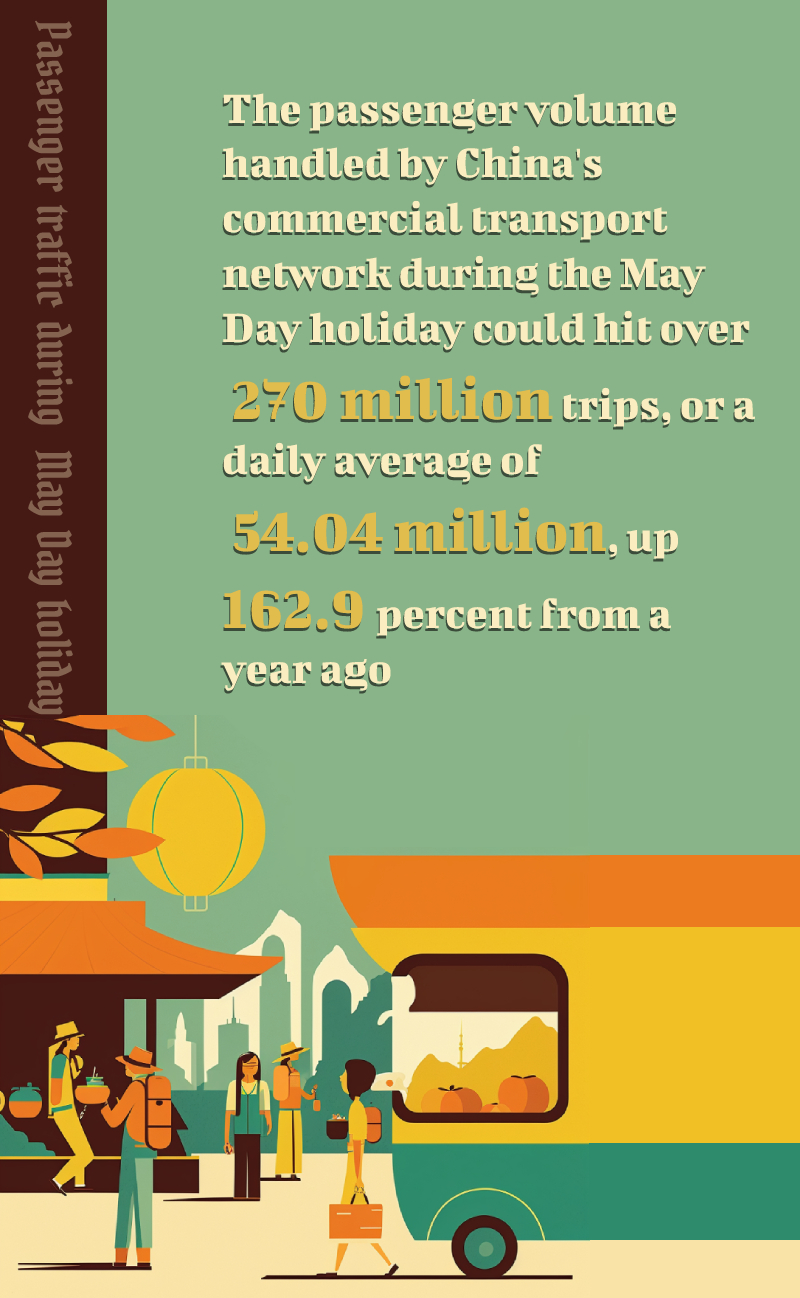 -- The passenger volume handled by China's commercial transport network during the May Day holiday could hit over 270 million trips, or a daily average of 54.04 million, up 162.9 percent from a year ago, the Ministry of Transport projected Wednesday.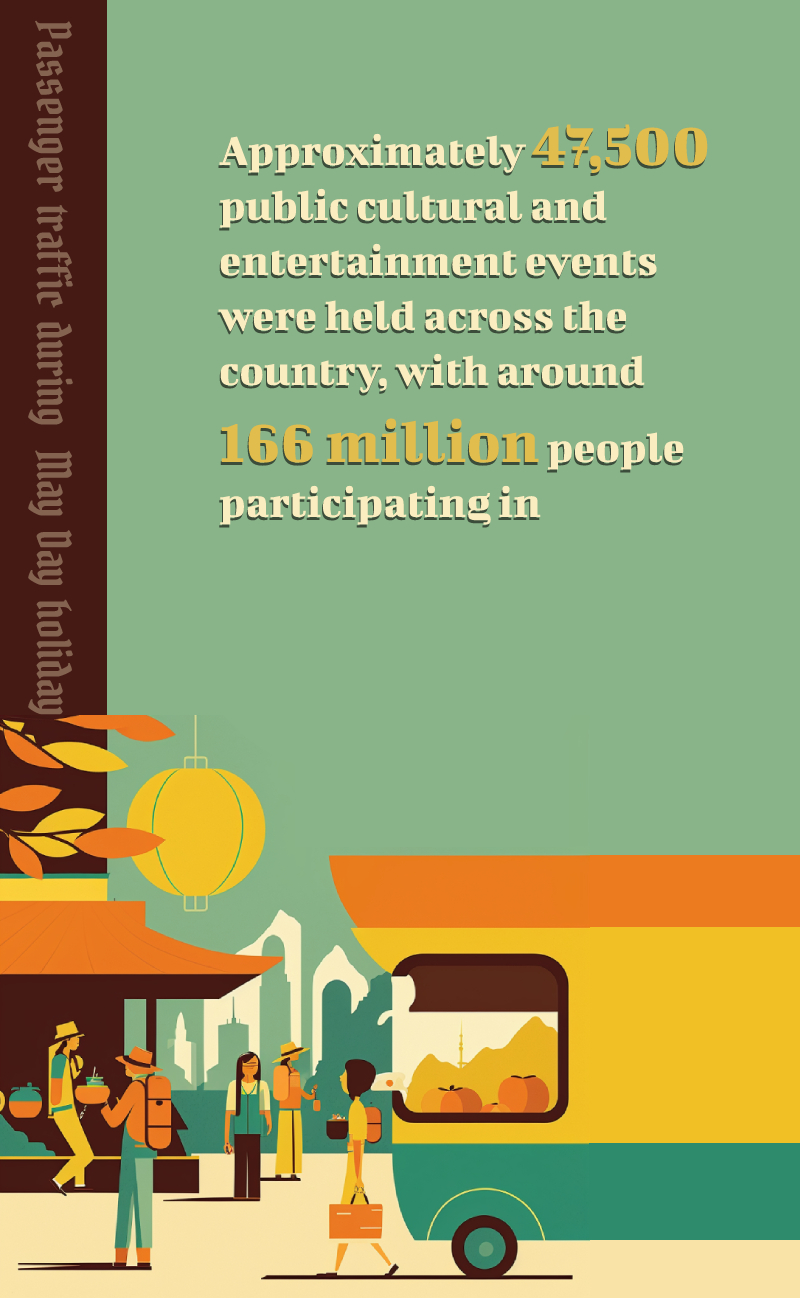 -- Approximately 47,500 public cultural and entertainment events were held across the country, with around 166 million people participating in.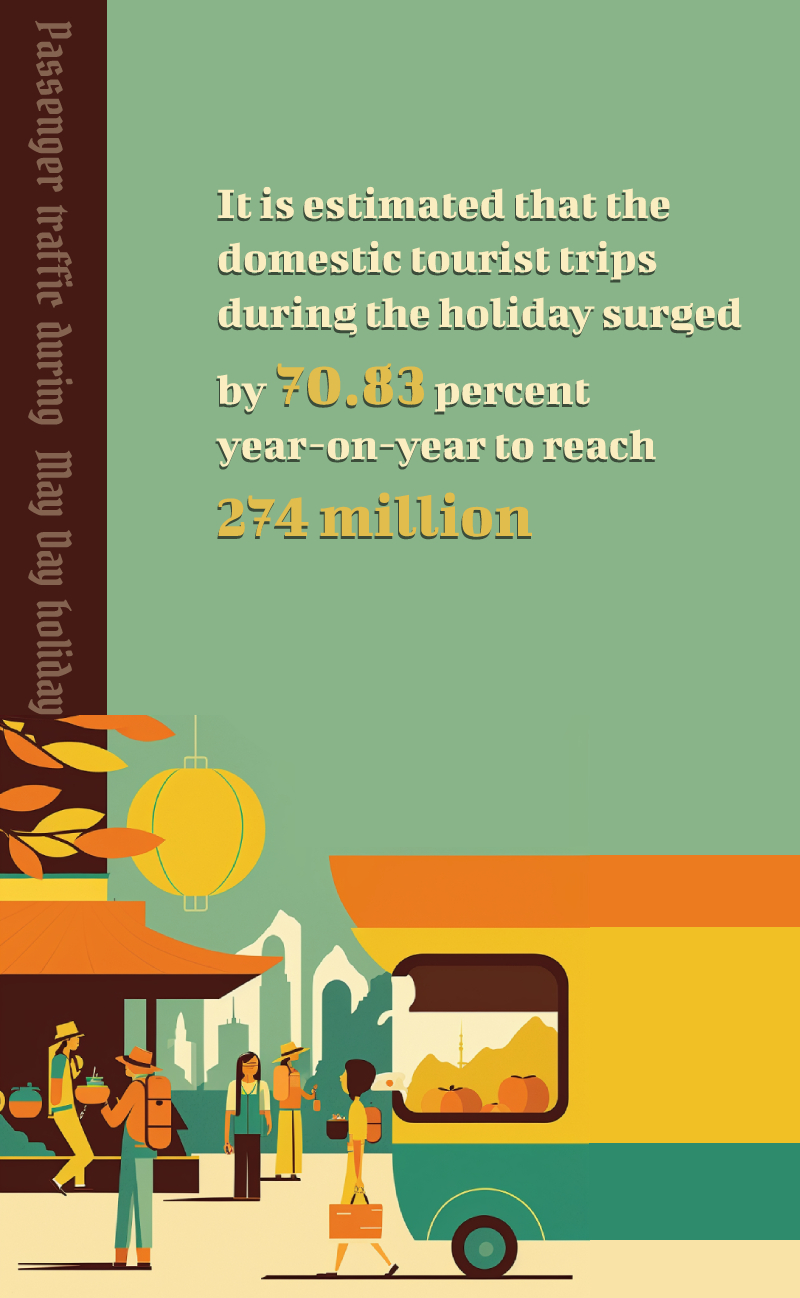 -- It is estimated that the domestic tourist trips during the holiday surged by 70.83 percent year-on-year to reach 274 million.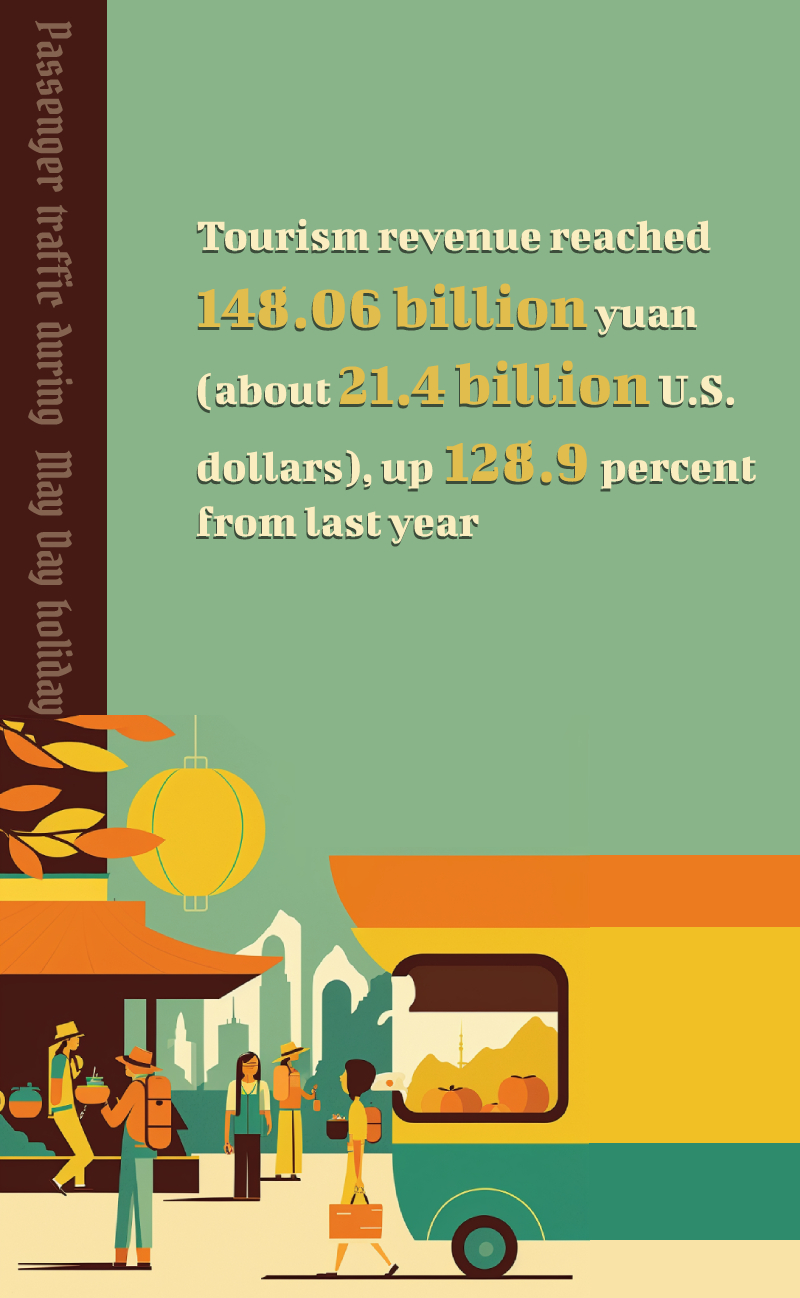 -- Tourism revenue reached 148.06 billion yuan (about 21.4 billion U.S. dollars), up 128.9 percent from last year.
Editor: WJH