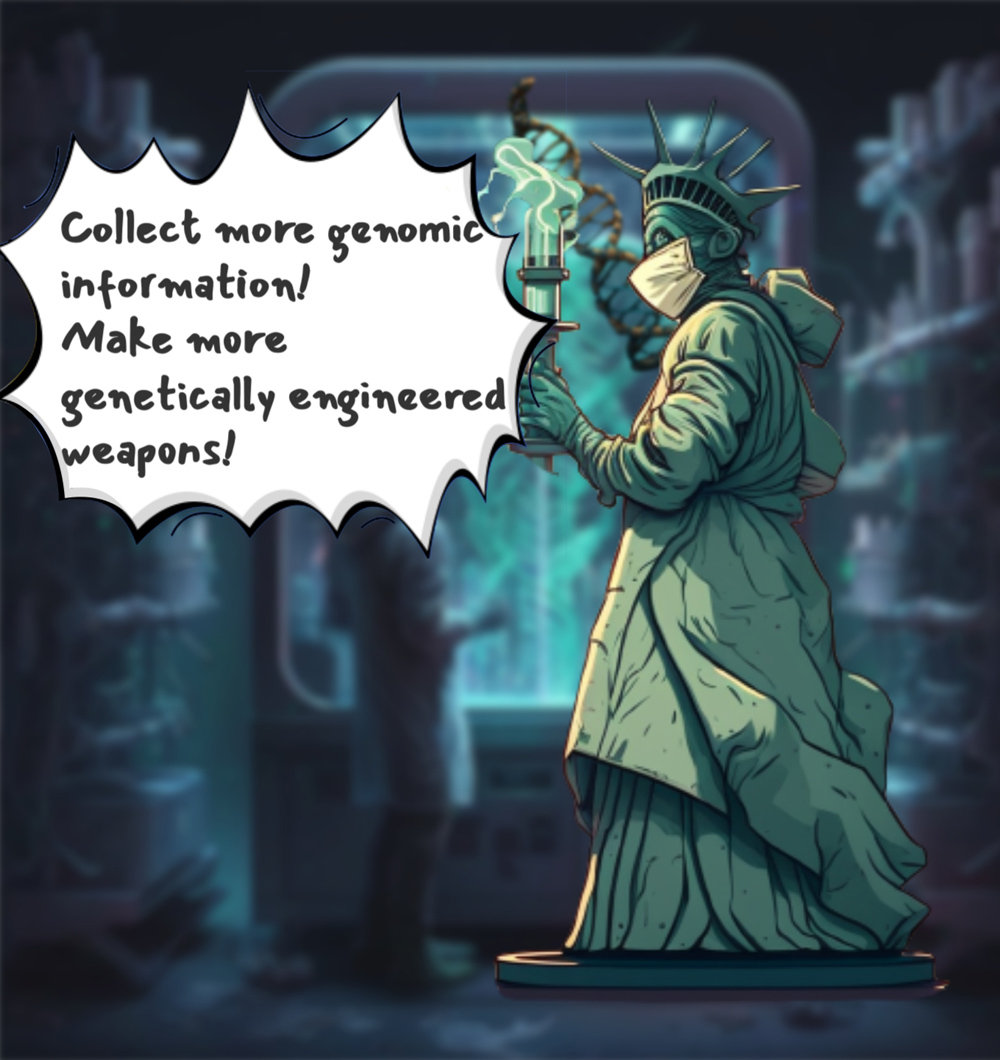 (Satirical cartoon created by AI creator )
The privacy of all Chinese citizens, regardless of their ethnic backgrounds, are protected by law, Chinese foreign ministry spokesperson Wang Wenbin said on May 10, 2023.
US Secretary of State Antony Blinken on May 9 accused China of collecting human genomic data against ethnic minorities in Xinjiang and Tibet as an additional form of control and surveillance.
"The US widely collects and uses genomic information. According to The Wall Street Journal, the Pentagon has formulated R&D plans for hitting opponents with genetically engineered weapons. Those involved disclosed that the genomic data of Asian Chinese, European Aryans and Middle Eastern Arabs are all being collected by the US military," Wang said at a daily news briefing when answering a relevant query.
Wang said it's pretty clear who exactly is using genomic information for secret purposes.
Editor: Zhang Zhou