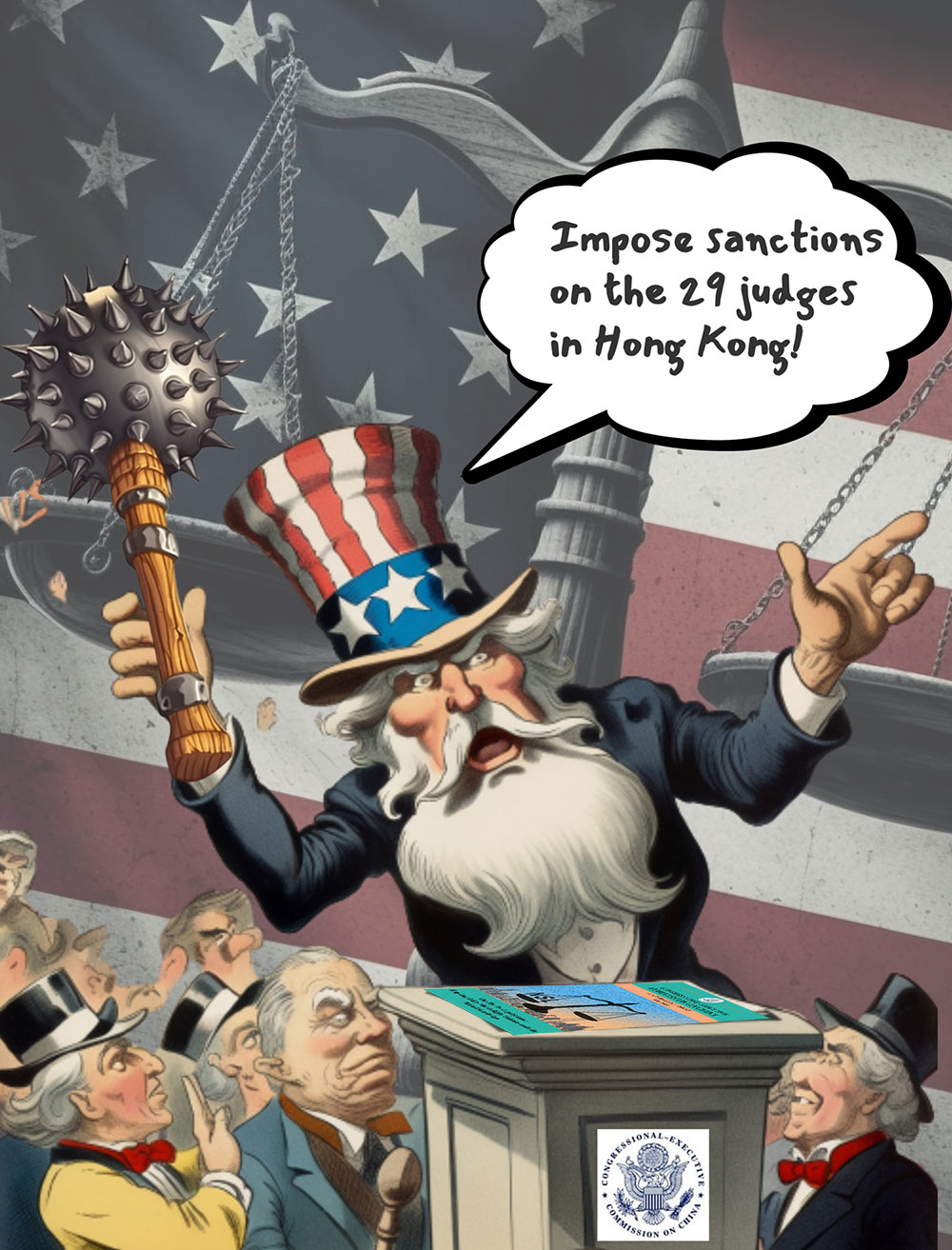 (Satirical cartoon created by AI creator )
Hong Kong affairs are purely China's internal affairs, which brook no foreign interference, Chinese foreign ministry spokesperson Wang Wenbin said on May 15, 2023.
The Congressional-Executive Commission on China (CECC) recently held a hearing on Hong Kong and published a report, saying that the Chief Executive of Hong Kong appointed 29 judges to hear cases involving national security, which undermines Hong Kong's much-cherished rule of law and independent judicial system. The CECC urged the US government to impose sanctions on the 29 judges.
"Hong Kong is a society with rule of law. Judges of the Hong Kong SAR exercise their judicial power on crimes suspected to endanger national security in accordance with laws including the Basic Law and the National Security Law, which brooks no interference. The Chinese Central Government firmly supports judicial authorities and personnel of Hong Kong to perform their duty in accordance with the law and makes utmost efforts to safeguard lawful rights and interests of judicial staff of the Hong Kong SAR, " spokesperson Wang Wenbin said at a daily news briefing when answering a relevant query.
Wang said, "We urge the US to stop meddling in Hong Kong affairs in any form, undermining prosperity and stability in Hong Kong and interfering in China's internal affairs."
Editor: Zhang Zhou