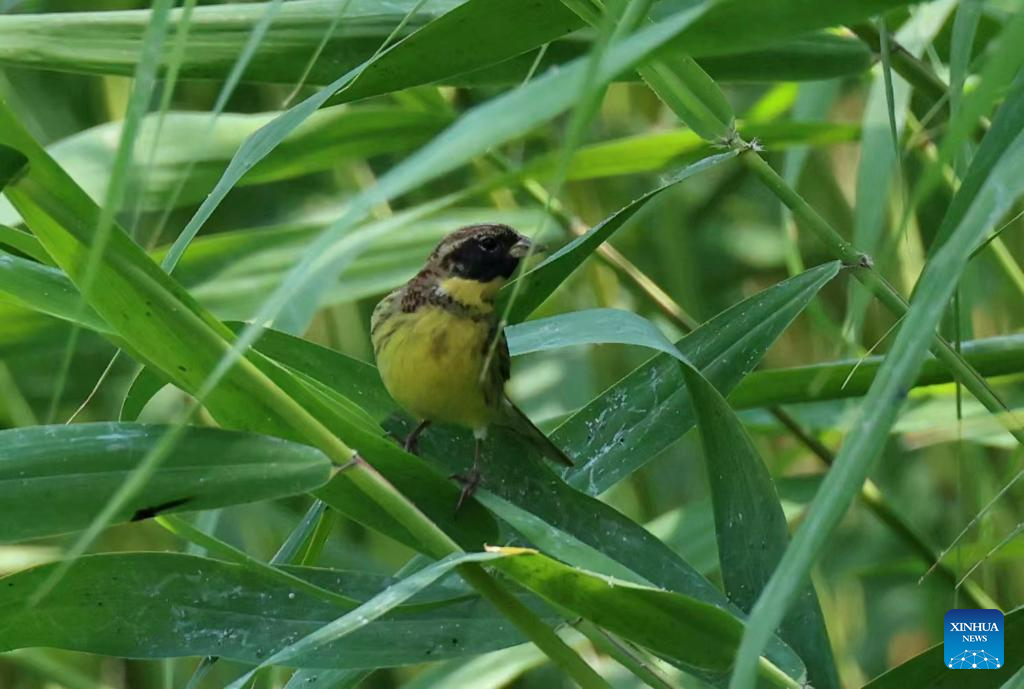 A yellow-breasted bunting is spotted at the Olympic Forest Park in Beijing, capital of China, May 18, 2023. (Xinhua)
BEIJING, May 22 (Xinhua) -- Researchers have recently spotted a yellow-breasted bunting, a critically endangered bird species, in Beijing Olympic Forest Park.
The species, also known as Emberiza aureola, is listed as critically endangered by the International Union for Conservation of Nature Red List of Threatened Species and is under first-class national protection in China.
The discovery of the rare bird in a city park indicates improving ecological environment of the Chinese capital, according to the researchers from Beijing Forestry University and the municipal wildlife rescue center.
In recent years, Beijing has strived to launch afforestation projects, ecosystem restoration projects, and the like to enrich the local biodiversity in its urban areas.
The latest list of Beijing's terrestrial wildlife shows that currently, the city boasts 515 varieties of wild birds, ranking second among all the capital cities of G20 countries. ■
Editor: JYZ