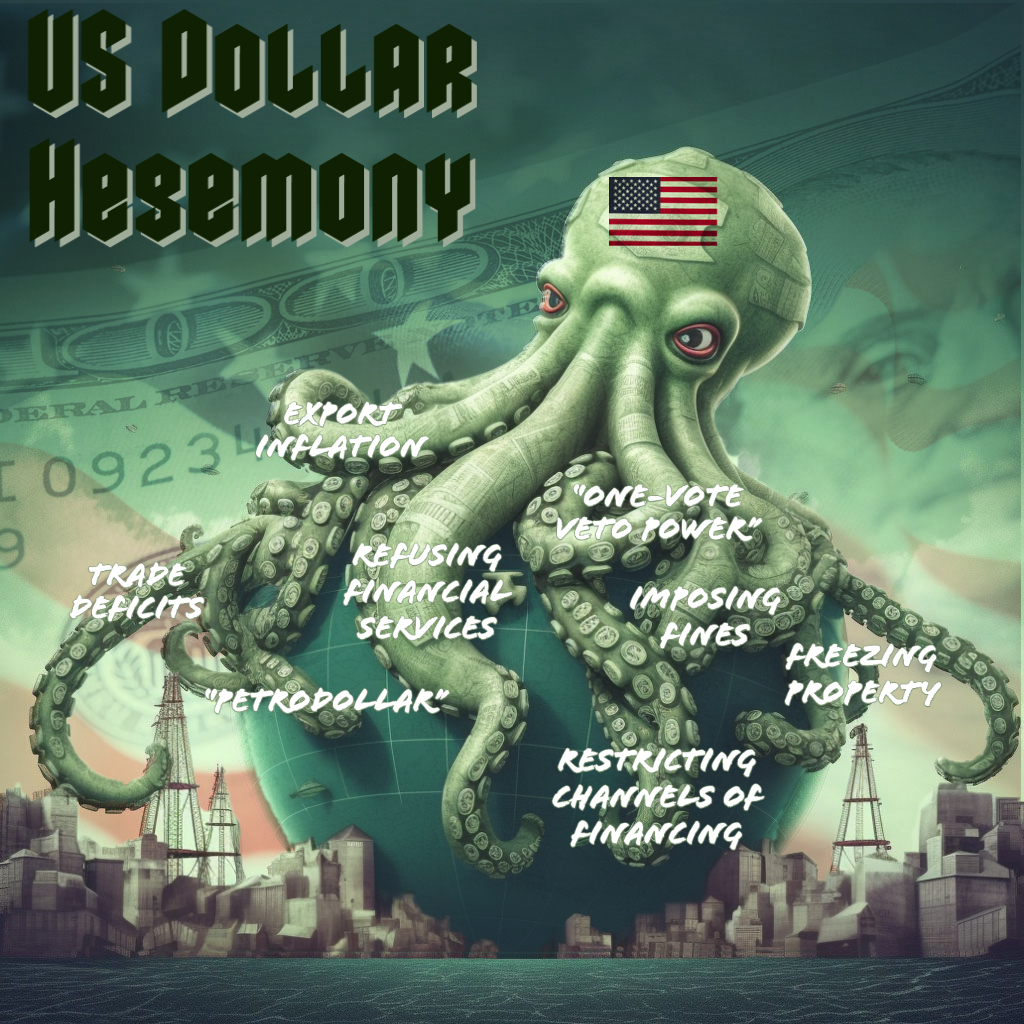 The hegemony of US dollar is an important foundation for US economic coercion.
The "petrodollar," the "one-vote veto power" of the United States in the International Monetary Fund and the World Bank, and the bilateral currency swap led by the Federal Reserve are all concrete manifestations of the hegemony of the US dollar.
As an international settlement currency, the US dollar accounts for the majority of global trade and investment, enabling the US to pass domestic economic problems onto other countries through export inflation and trade deficits.
The US controls the pricing power of major global commodities and resources and can influence the economies and finances of other countries by controlling the exchange rate and interest rate of the US dollar.
As a currency of international sanctions, the US dollar occupies a central position in the global financial system, enabling the US to cut off other countries' dollar supply and trading channels and impose pressure and sanction on other countries by restricting the channels of financing and transaction remittance. Freezing property, imposing huge fines and refusing financial services are all the usual tricks of the US to impose economic blockade and financial sanctions on other countries by taking advantage of the US dollar hegemony.
Editor: ZAD