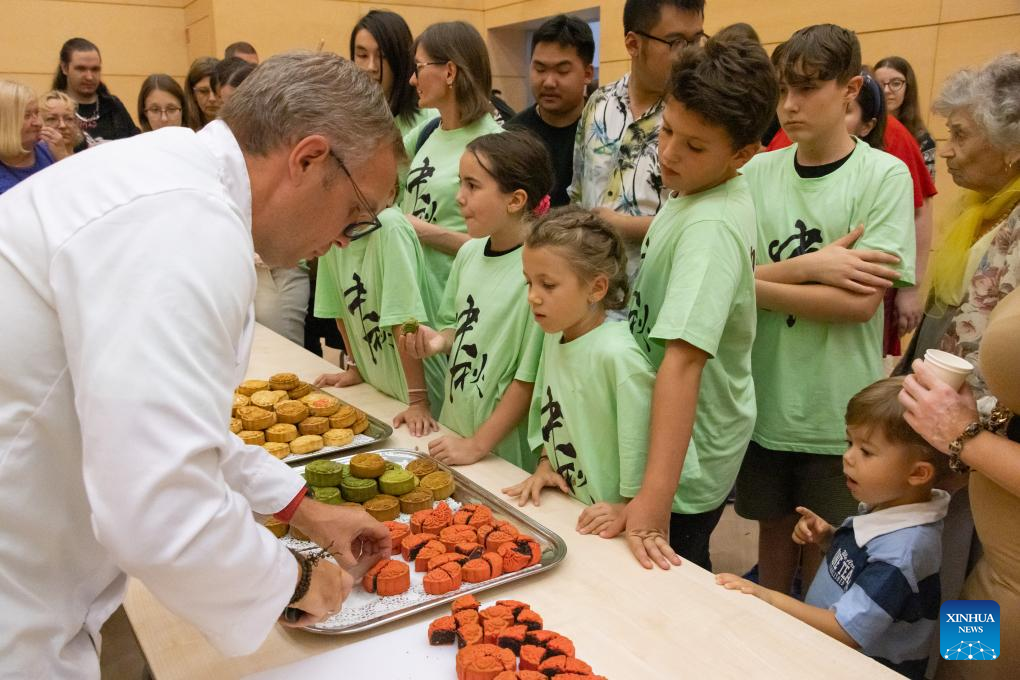 Guests participate in a mooncake making workshop during a Mid-Autumn Festival celebration in Debrecen, Hungary, on Sept. 3, 2023. Hungary's second-largest city, Debrecen, came alive with cultural splendor as it hosted on Sunday a delightful celebration of the Chinese Mid-Autumn Festival, which will fall on Sept. 29 this year. (Photo by Attila Volgyi/Xinhua)
by Geza Molnar, Chen Hao
DEBRECEN, Hungary, Sept. 5 (Xinhua) -- Hungary's second-largest city, Debrecen, came alive with cultural splendor as it hosted on Sunday a delightful celebration of the Chinese Mid-Autumn Festival, which will fall on Sept. 29 this year.
Jointly organized by the Chinese Embassy in Hungary, the China Cultural Center in Budapest, the Hungarian Tourism Office in Budapest, the Confucius Institute at the University of Debrecen and a local public welfare company, the event at Debrecen's Kolcsey Centre attracted a diverse crowd of local residents.
Beyond mooncake making -- a central tradition in Chinese Mid-Autumn Festival celebrations, the event also featured a Suzhou City Photo Exhibition, a fashion show of Hanfu (an ancient clothing traditionally used to be worn by ethnic-majority Han Chinese), folk musical instrument performances, rabbit lamp making, and Chinese tea tasting.
Bernadett, a 14-year-old girl, marveled at Chinese culture's beauty, from the architecture to the kindness of the people. She found the Hanfu show and the photo exhibition deeply meaningful, expressing her appreciation for the culture. "The buildings are so amazing and people are so kind," she told Xinhua.
Another young participant, Greta Szaszi, a high school student in Debrecen, admired the sophistication and family orientation of Chinese culture, noting its similarity to Hungarian culture. She also found the complexity of mooncakes intriguing, as it reflected the dedication and soul Chinese people put into their culinary creations.
Speaking to Xinhua during the festivities, Debrecen's Vice Mayor Istvan Puskas highlighted the event's success in fostering a deeper understanding of Chinese culture.
Deeming Chinese culture as a part of Debrecen for decades, with elements like Chinese gastronomy, sports, and music finding their place in the city's fabric, Puskas emphasized this event, featuring mooncakes, was a unique opportunity to delve into the culture behind these delectable treats.
"It's not just about the sweetness of mooncakes, but understanding their significance in Chinese daily life and festivities," said Puskas.
Sun Jie, the cultural counselor of the Chinese embassy, highlighted the significance of the Mid-Autumn Festival as a symbol of reunion and harmony for the Chinese people, adding that the event is hoped to bring Chinese and Hungarian friends together to share in the festival's blessings and experience its charm. ■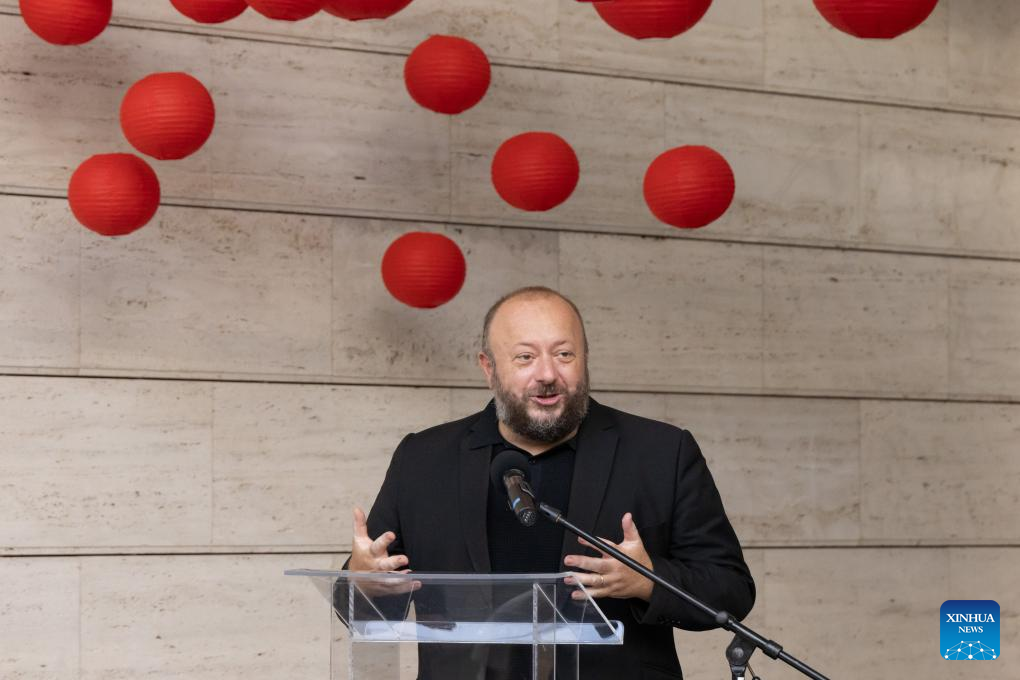 Debrecen's Vice Mayor Istvan Puskas speaks at the opening ceremony of a Mid-Autumn Festival celebration in Debrecen, Hungary, on Sept. 3, 2023. Hungary's second-largest city, Debrecen, came alive with cultural splendor as it hosted on Sunday a delightful celebration of the Chinese Mid-Autumn Festival, which will fall on Sept. 29 this year. (Photo by Attila Volgyi/Xinhua)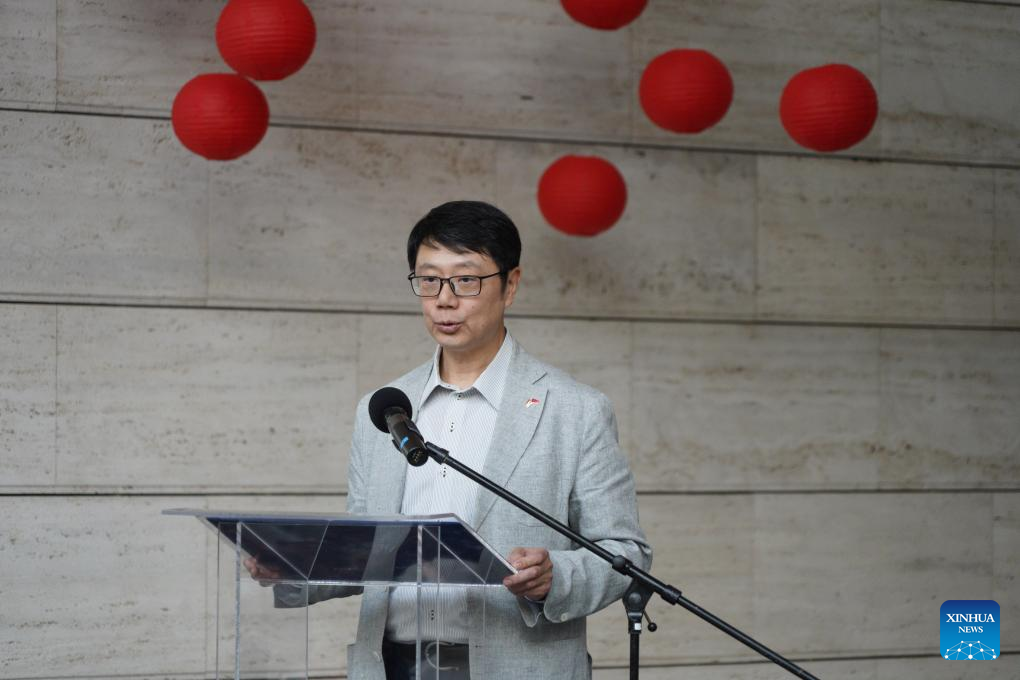 Sun Jie, the cultural counselor of the Chinese Embassy in Hungary, speaks at the opening ceremony of a Mid-Autumn Festival celebration in Debrecen, Hungary, on Sept. 3, 2023. Hungary's second-largest city, Debrecen, came alive with cultural splendor as it hosted on Sunday a delightful celebration of the Chinese Mid-Autumn Festival, which will fall on Sept. 29 this year. (Xinhua/Chen Hao)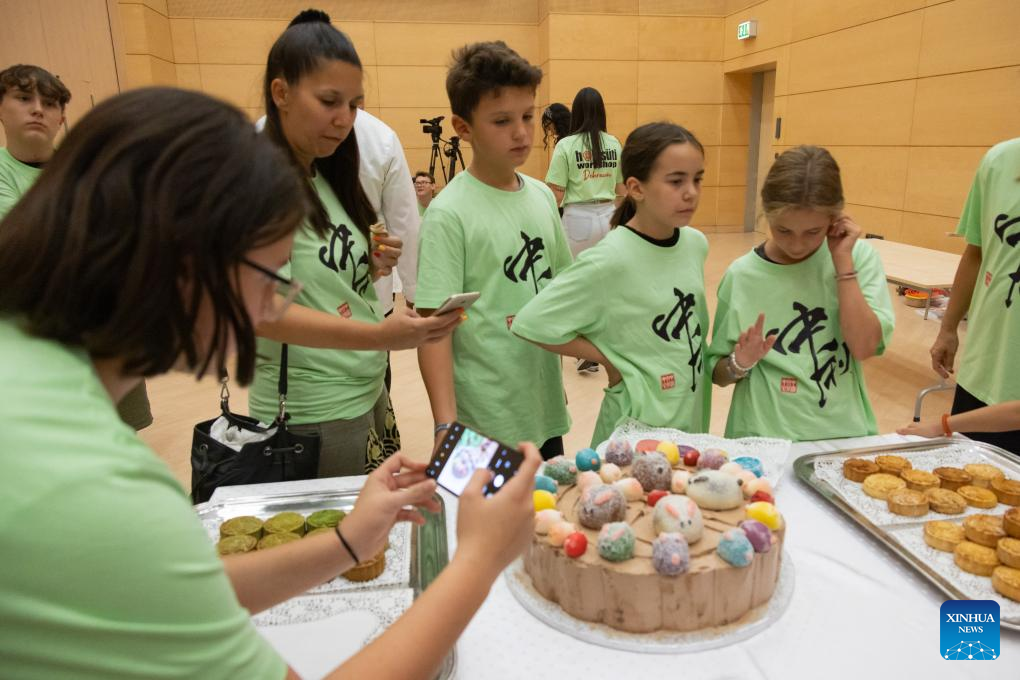 Guests participate in a mooncake making workshop during a Mid-Autumn Festival celebration in Debrecen, Hungary, on Sept. 3, 2023. Hungary's second-largest city, Debrecen, came alive with cultural splendor as it hosted on Sunday a delightful celebration of the Chinese Mid-Autumn Festival, which will fall on Sept. 29 this year. (Photo by Attila Volgyi/Xinhua)
Editor: JYZ