NSW Labor MP Moselmane's home & office raided by police for alleged infiltration by China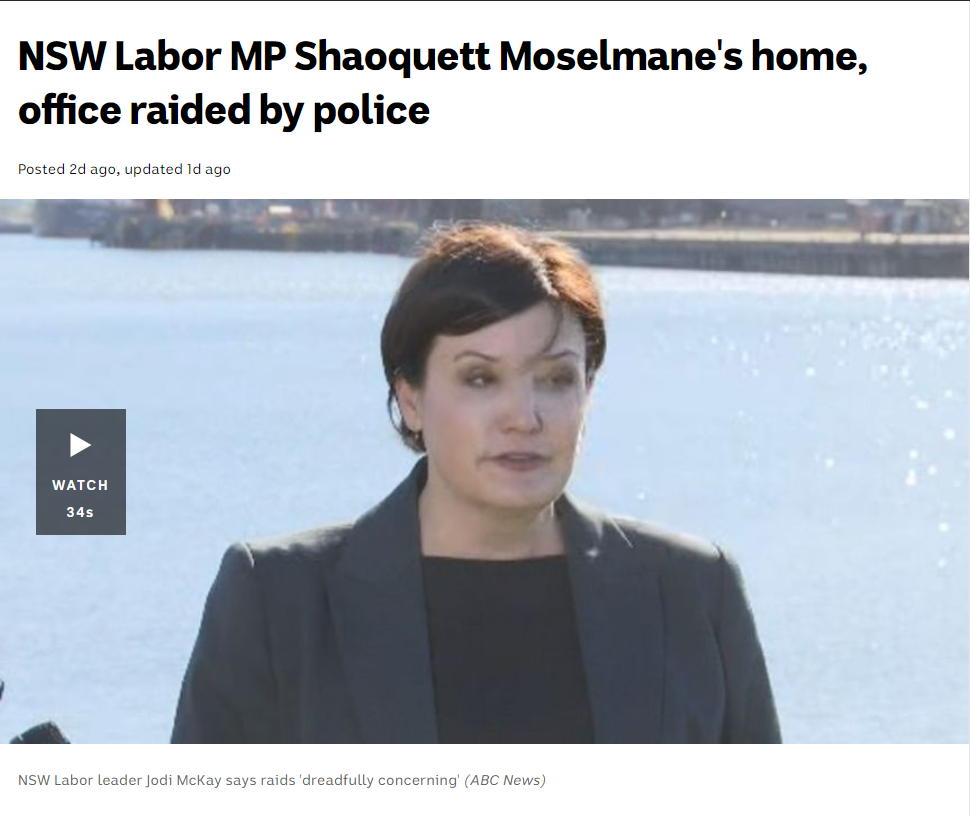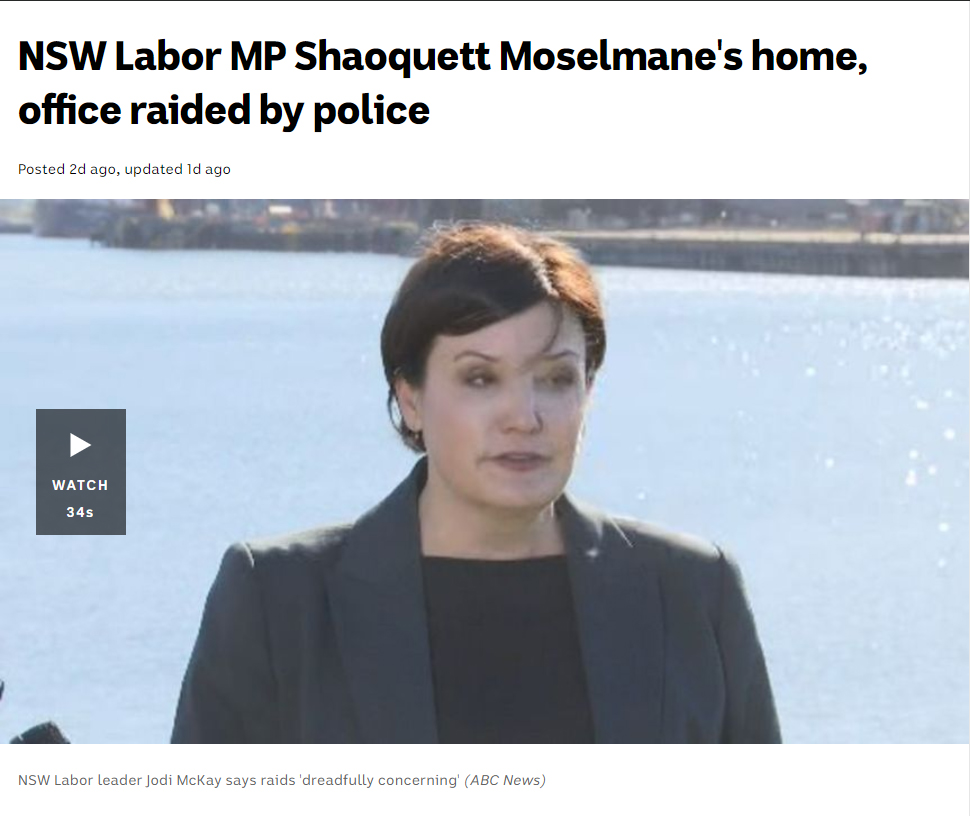 According to ABC News Australia, New South Wales Labor MP Shaoquett Moselmane "has returned home after hours of questioning following raids on his home and office by Australian Federal Police (AFP) and ASIO".
The AFP and ASIO described the search as "part of an ongoing investigation". There were allegations that Moselmane's office had been infiltrated by Chinese government agents. But when asked about it, NSW Labor leader Jodi McKay has given no clear answer so far.
The ABC pointed out that "if Mr. Moselmane is charged, he will be the first person to face legal action under the Federal Government's legislation to counter foreign interference". A briefing will be made by the AFP and ASIO later on.
The AFP and ASIO statements said, despite the raids, there was "no current or impending threat to community safety". According to the ABC, it has been told that "as this investigation remains ongoing, there will be no further comment."
Shaoquett Moselmane has been a member of the Labor Party for 14 years, and has been in the NSW Upper House since 2009. "Mr. Shaoquett Moselmane had joined the Labor Party as a 14-year-old and it was 'in his heart'. He's got nothing to do with the Communist Party of China, he's got nothing to do with China at all," his brother, Shawki Moselmane, said.
NSW Labor leader Jodi McKay said the party would suspend Moselmane's membership, claiming that it is to be done "in the best interest of the people in this state". Shawki Moselmane accused the Labor Party of "acting cowardly" for not sticking up for his brother. Suspicion also goes that "they want to use him as a scapegoat for something".
Find more information about the article at https://www.abc.net.au/news/2020-06-26/nsw-labor-mp-shaoquett-moselmane-home-raided-by-police/12395712
[ Editor: WXY ]