CCECC actively supports Ethiopia to fight COVID-19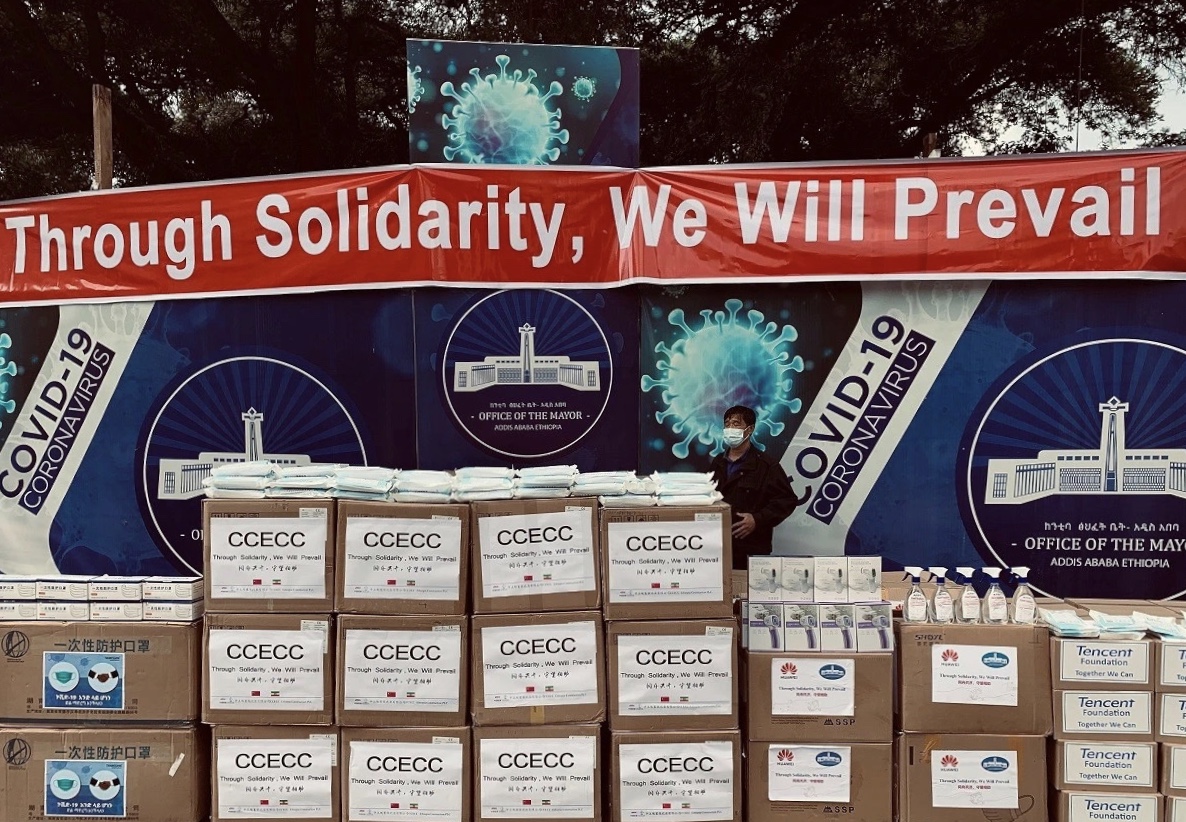 Since the outbreak of COVID-19, China and Ethiopia have always collaborated with and supported each other. While the Chinese government took active actions providing medical and financial support for Ethiopia and sending medical teams to carry out experience exchange and deeper cooperation, Chinese enterprises also did their best to support the local people to combat the virus. Chinese enterprises in Ethiopia not only actively donated medical and financial supplies, but also responded to the Ethiopian government's call, helping to deploy materials in Ethiopia, strengthening the ties between the two countries through concerted efforts.
By June 2, there had been 1,344 confirmed cases of COVID-19 infection in Ethiopia, among which Addis Ababa, the capital city, accounted for more than 70%. The Chinese Embassy in Ethiopia called on Chinese enterprises in Ethiopia to actively donate medical materials to the Addis Ababa municipal government. CCECC actively implemented the requirements of the Embassy and made donations in various forms, winning broad acclaims from local communities. CCECC participated in the donation of medical supplies and financial support along with other Chinese enterprises in Ethiopia for the municipal government of Addis Ababa on June 2.
The ceremony was organized by the Chinese Embassy in Ethiopia, during which the ambassador introduced more detailed information of this donation, and outlined China's measures to help Ethiopia fight the pandemic, stressing that global and regional cooperation is essential in the face of the sudden epidemic. Mayor Takele Uma Banti expressed his gratitude to the Chinese government, Chinese people and Chinese enterprises, saying that the donated materials would be preferentially distributed to medical personnel, public officials and police officers fighting on the front line. He also mentioned that the support was very important to Addis Ababa, with which he was full of confidence in overcoming the pandemic. He called on all sectors to take active actions and continue to support Ethiopia in combating the virus.
[ Editor: WXY ]