The Plastic Rice That Never Was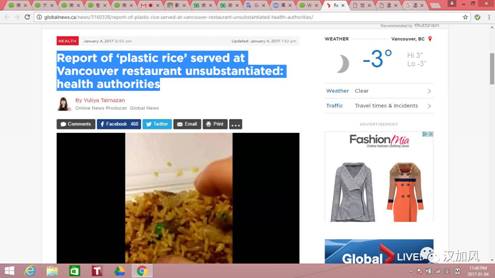 Recently, a social media post claimed that plastic rice was found in an Asian restaurant in Vancouver, Canada. On January 4,Vancouver Coastal Health & Canadian Food Inspection Agency responded that, as laboratory tests had shown the rice samples contained no such materials, it is an unproven rumor.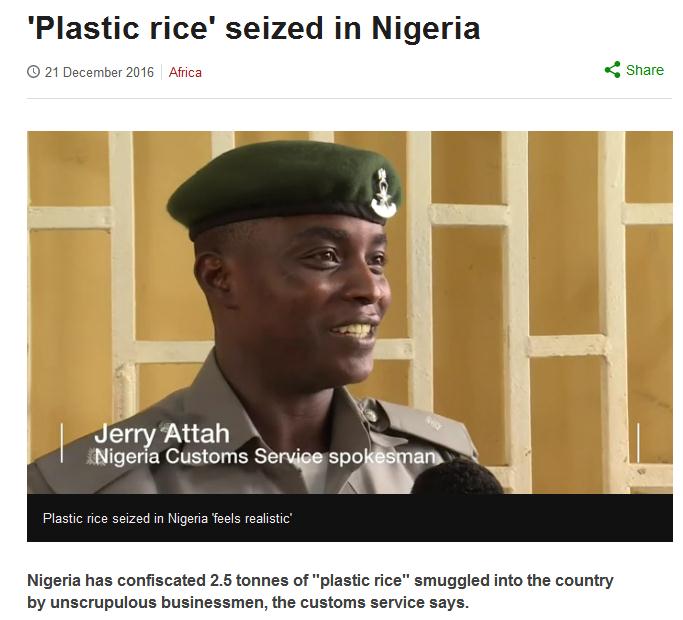 Since early 2011, rumors have been spreading on social media that plastic rice was being manufactured in China, exported, and consumed by people in other countries unaware the rice they were eating was not edible at all.
In particular, on December 21, 2016, the BBC published a report claiming that the notorious faux foodstuff had been "seized in Nigeria." Although the headline said plastic rice had affirmatively been discovered, on December 24, the National Agency for Food and Drug Administration and Control (NAFDAC) in Nigeria announced that tests on the "plastic rice" had revealed it was not plastic.
[ Editor: Wang Peiyao ]