Interview with ABB senior officer (II)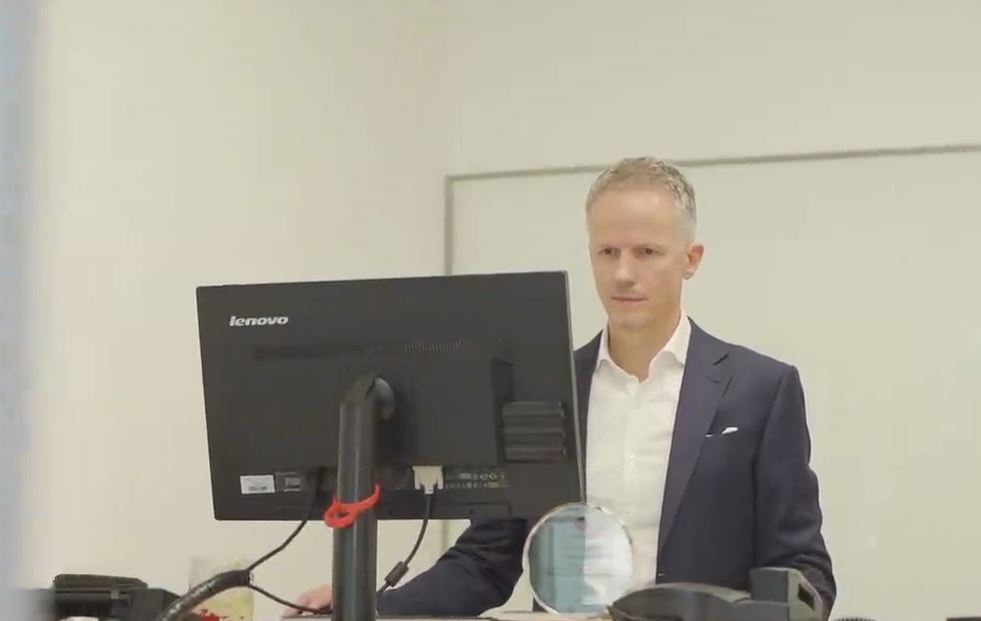 Question 4: As an international city, Beijing makes great efforts in improving business environment here. We know that Party Secretary Caiqi discussed with the Mr. CEO of ABB via video earlier this year and they've exchanged ideas on the resumption of production after the pandemic and other related issues. How is the production resumption of ABB now? What impressed you most when talked about the first-class government services in Beijing?
In fact, Beijing Party Secretary Cai Qi had a cloud meeting with ABB's Chairman Peter Voser in the month of June. During this meeting, we appreciate the advice from the party secretary on variety of topics, on upgrading Beijing's industry, on the creation of new information infrastructure in the city of Beijing as well as the upgrading of infrastructure. One thing that clearly comes to mind here is the support we receive from Beijing government at all levels during the COVID-19 virus outbreak.
The Beijing government has made great efforts to prevent and contain the spread of the virus. And the local government has also been ruling out number of support policies, in fact, to increase the confident levels in the companies, and also to provide assistance to companies, multinational companies such as ourselves. So just to give a few examples of what we have been enjoying, we have been benefiting from the allocation of protective equipment such as masks in the month of February. We've also been receiving government approvals for the resumption of our businesses in the month of February. When we did have, also in the first quarter of some issues with regard to logistics and supply chance, the government was able to help us. And we've also been able to have our foreign employees and their families return to Beijing with the help of the government. Last but not least, we've also been able to apply for preferential policies, which also have been helpful.
Today, all our employees are healthy and safe. Our operations are back to normal. We are achieving solid growth and we're very grateful for the support by the Beijing government to help us achieve all those.
Question 5: We all know as one of the earliest international company setting up business operations in China,ABB has been a big success in Chinese market, so could you share with us how ABB contribute to internationalization of Beijing during all these years?
ABB has been a multinational company deeply rooted in Beijing. We set up our first permanent office in the city in 1979. 1995, we established our China holding company in Beijing and today we operate 6 companies in Beijing. We've been fortunate to participate together with our partners and customers in many key infrastructure projects in Beijing over last decades. Infrastructure for the Beijing Olympics or the upcoming Beijing Winter Olympics, the south to north water diversion project and Beijing Daxing international airport.
We've also actively supported Beijing based enterprises and their oversea market development and assist them in gaining competitiveness at a global level. We are also an active participant and international business conserver for the Beijing mayor called eblack, which we are providing our future based advice for the promotion of the further development of the city of Beijing and of opening up.
Question 6: what is the future plan of ABB in Beijing or in China? Do you think in which aspects the city will be helpful in the future plan and how?
ABB is a leading global technology company and our purpose is to energize the transformation of society and industry, to achieve more productive, sustainable future. We are very confident in the Chinese market and the development of the city of Beijing and areas such as smart manufactory, smart transportation, artificial intelligence, big data, also renewable energies. We are continuing to invest in Beijing, to further improve our manufactory and R&D facilities. And we're doing automation, robotics and green manufactory.
Beijing is at the forefront of implementing China's innovation-driven development strategy, and we're therefore very happy that ABB's contributing to the advancement of Beijing as a national center for scientific and technologic innovation, and to a sustainable, long-term and high-quality growth.
[ Editor: ZY ]