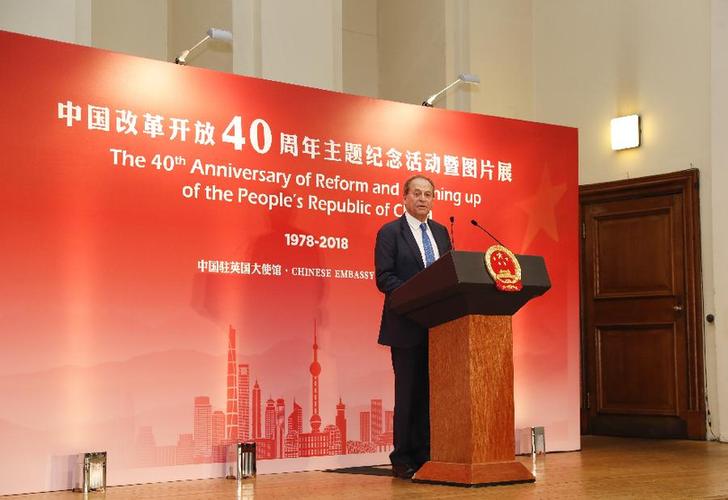 Stephen Perry, chairman of Britain's 48 Group Club and China Reform Friendship Medal recipient (Xinhua file photo)
China's "two sessions" this year were the most extraordinary ever in my 50 years' association with China.
The COVID-19 disaster for the world was as huge in China as anywhere in the world. The TV scenes of tens of thousands of Chinese medical workers and doctors being flown into Wuhan will live in our memories for ever.
I also remember the days of the door-to-door checking for the ill, the building of special hospitals, and people wearing masks and staying indoors for two or more months without complaint.
These scenes were to be repeated across the world.
Today the world is vaccinating and trying to cooperate instead of competing. Today the world is beginning to show signs of having a strategy to overcome this terrible pandemic.
Meanwhile, China's "two sessions" brought us all together in a new way.
China aims to expand its economy by over 6 percent in 2021. We are now in a world of quality not quantity. The proposed level of around 6 percent is realistic and enables the move towards 2035 [Long-Range Objectives] and high quality development.
But China's GDP is very important for the world as well as for the people of China since the world needs Chinese GDP to drive the global economy.
Moreover, China's four new metropolises, [namely Guangdong-Hong Kong- Macao Greater Bay Area, Yangtze River Delta Megalopolis, Jing-Jin-Ji Megalopolis (Beijing Metropolitan Area and Tianjin Metropolitan Area), and Chengyu Megalopolis (Chengdu Metropolitan Area and Chongqing Metropolitan Area)] , and the transport systems linking them will provide opportunities for foreigners to sell and invest in China.
And China's efforts to build its domestic market and a digital currency are all signs of China leading the world by the next decade or the one after.
China is on the right track through to 2035 [Long-Range Objectives] and 2049 the second centenary goal [of building "a modern socialist country that is prosperous, strong, democratic, culturally advanced and harmonious"].
The "two sessions"have provided a good opportunity for foreigners to learn about China.
(Contributed by Stephen Perry, chairman of Britain's 48 Group Club and China Reform Friendship Medal recipient, for Guangming Online)
Editor: Zhang Zhou