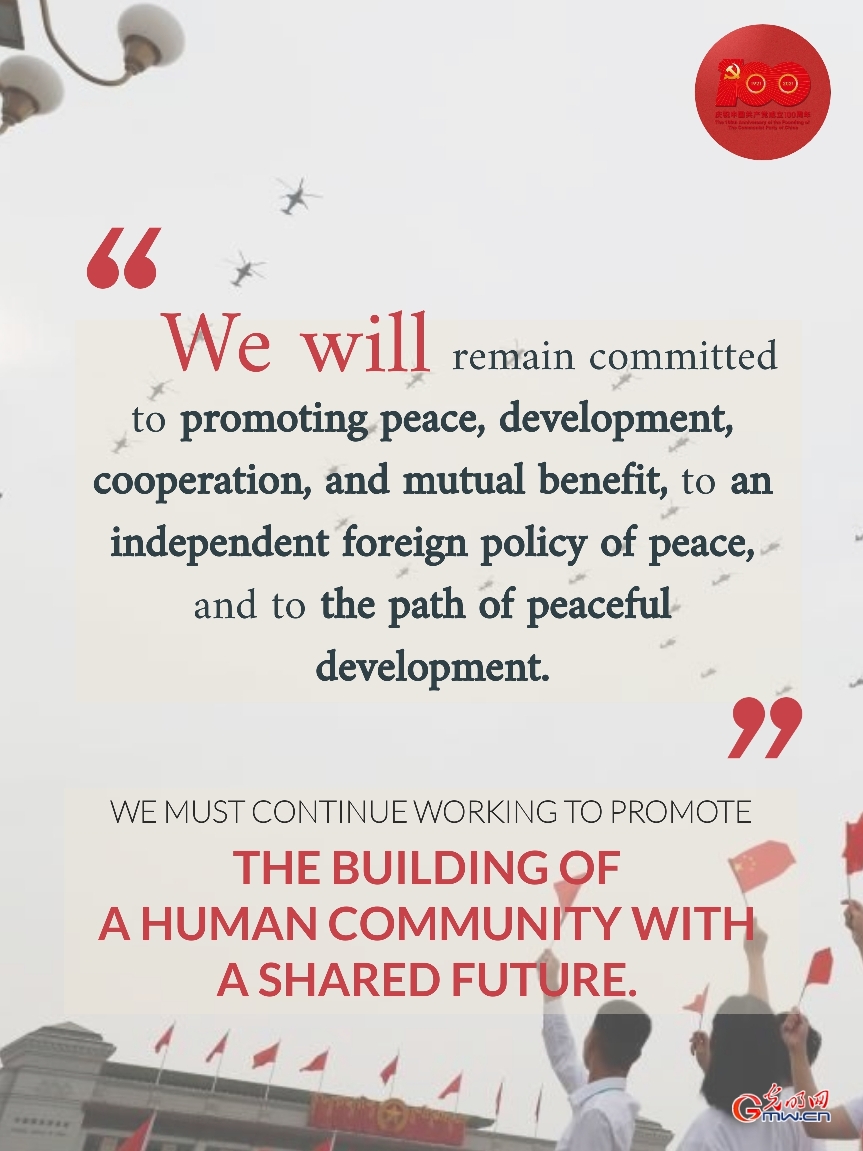 Xi Jinping, general secretary of the Communist Party of China (CPC) Central Committee, Chinese president and chairman of the Central Military Commission, addressed at a ceremony marking the centenary of the CPC at Tian'anmen Square, Beijing, China's capital city, July 1, 2021.
The speech looked back on the history of China and how national rejuvenation has become the greatest dream of the Chinese people and the Chinese nation. Through the mirror of history, Xi pointed out that we could see why we were successful in the past and how we could continue to succeed in the future.
"As we put conscious effort into learning from history to create a bright future, we must bear the following in mind," Xi stressed.
"We must continue working to promote the building of a human community with a shared future," Xi said, "China has always worked to safeguard world peace, contribute to global development, and preserve international order."
On the journey ahead, Xi called for the following acts.
-- We will remain committed to promoting peace, development, cooperation, and mutual benefit, to an independent foreign policy of peace, and to the path of peaceful development.
-- We will work to build a new type of international relations and a human community with a shared future, promote high-quality development of the Belt and Road Initiative through joint efforts, and use China's new achievements in development to provide the world with new opportunities.
-- The Party will continue to work with all peace-loving countries and peoples to promote the shared human values of peace, development, fairness, justice, democracy, and freedom.
-- We will continue to champion cooperation over confrontation, to open up rather than closing our doors, and to focus on mutual benefits instead of zero-sum games.
-- We will oppose hegemony and power politics, and strive to keep the wheels of history rolling toward bright horizons.