Chinese President Xi Jinping made a speech at the 13th BRICS summit via video link on Sept. 9, 2021. In his speech, Xi called for the BRICS countries to step forward to make an active contribution to world peace and development and advance the building of a community with a shared future for mankind, as the COVID-19 pandemic is still wreaking havoc around the world, making the road to global recovery remain bumpy and tortuous.
Xi stressed as follows: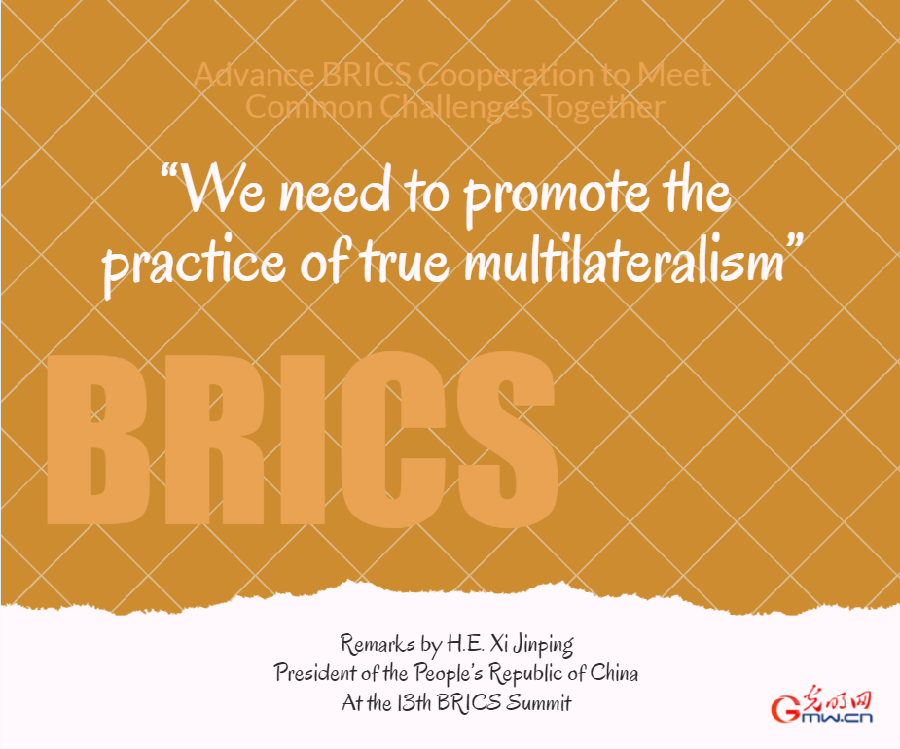 — We need to promote the practice of true multilateralism, adhere to the purposes and principles of the UN Charter, and safeguard the UN-centered international system and the international order underpinned by international law.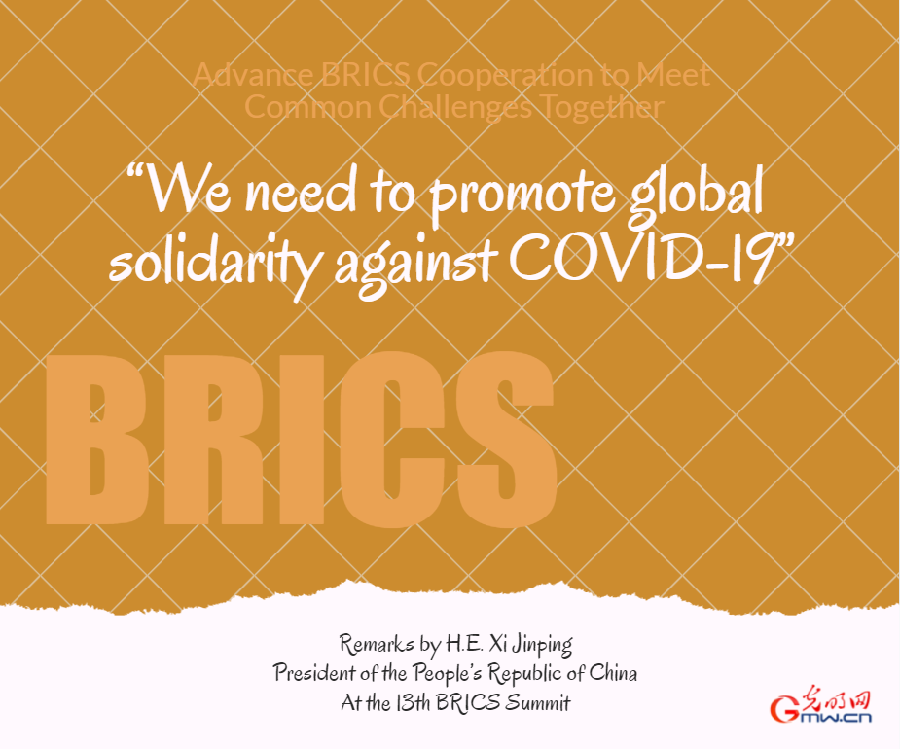 — We need to promote global solidarity against COVID-19, join forces to tackle the pandemic, uphold a science-based approach to tracing its origins, and oppose politicization and stigmatization. We need to enhance coordination in COVID prevention and control, and boost the research, production and equitable distribution of vaccines as a global public good.
— We need to promote openness and innovation-driven growth to facilitate a steady global recovery. We need to uphold the WTO-centered multilateral trading regime, make sure that the latest outcomes of scientific and technological progress bring benefit to all countries, and push for an economic globalization that is more open, inclusive, balanced and beneficial for all.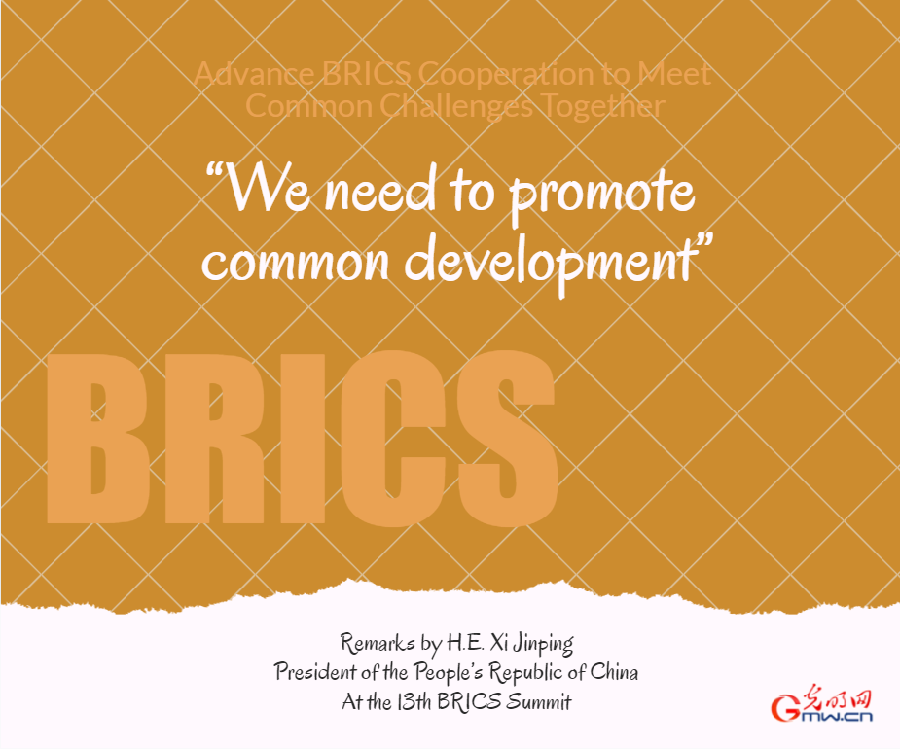 — We need to promote common development, follow a people-centered philosophy of development and fully implement the 2030 Agenda for Sustainable Development. We need to actively respond to climate change based on the principle of common but differentiated responsibilities, promote the transition to green and low-carbon development, and jointly build a clean and beautiful world.
Editor: WXY