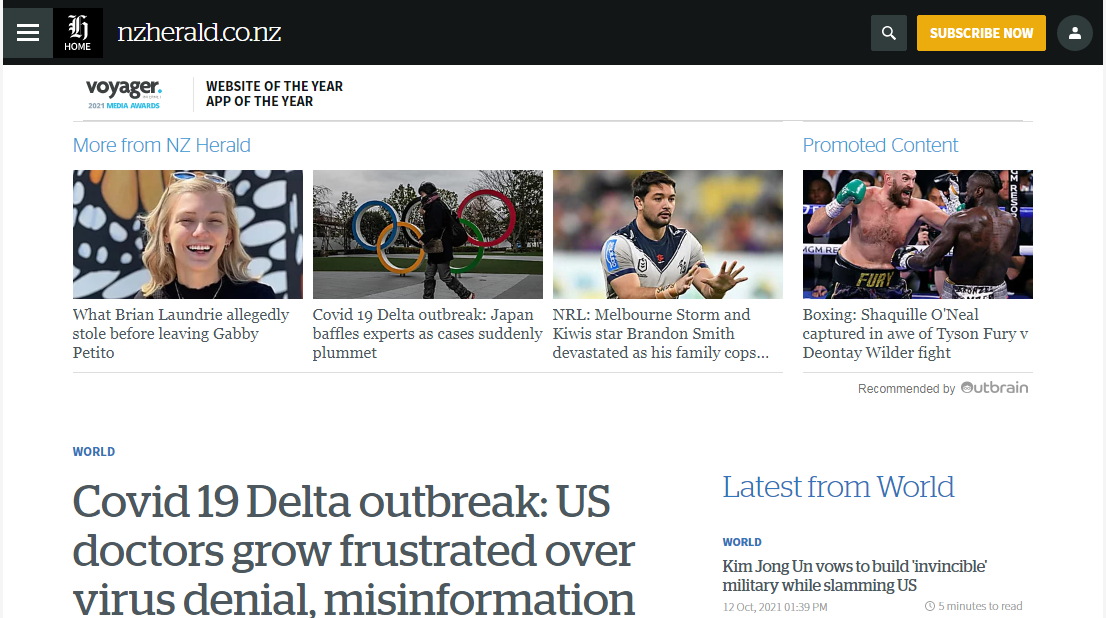 (Screenshot from the nzherald.co.nz)
US doctors grow frustrated over virus denial, misinformation.LOUISIANA DOCTOR: 'Just stop looking at Facebook',he said one of the biggest issues is social media, as evidenced by the many patients who describe what they saw on Facebook in deciding against getting vaccinated. That mindset has spawned memes about the many Americans who got their degrees at the University of Facebook School of Medicine.
"I am like, 'No, no, no, no, no.' I shake my head, 'No, no. That is not right, no, no. Stop, stop, just stop looking at Facebook.'",news said by the nzherald.co.nz this week.
More:https://www.nzherald.co.nz/world/covid-19-delta-outbreak-us-doctors-grow-frustrated-over-virus-denial-misinformation/NOOQTQJCJHGXBX4ERD4TA37KF4/
Editor: WPY