By Wang Xinyuan
China's issued a white paper on Saturday titled "China: Democracy That Works", expounding on its path of democracy.
The people's status as masters of the country is the essence of people's democracy, the white paper pointed out.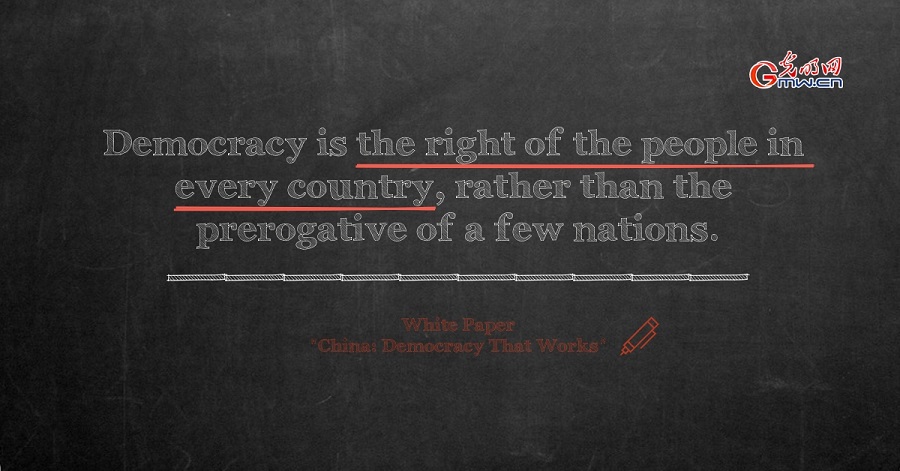 Democracy is the right of the people in every country, rather than the prerogative of a few nations, the white paper further said.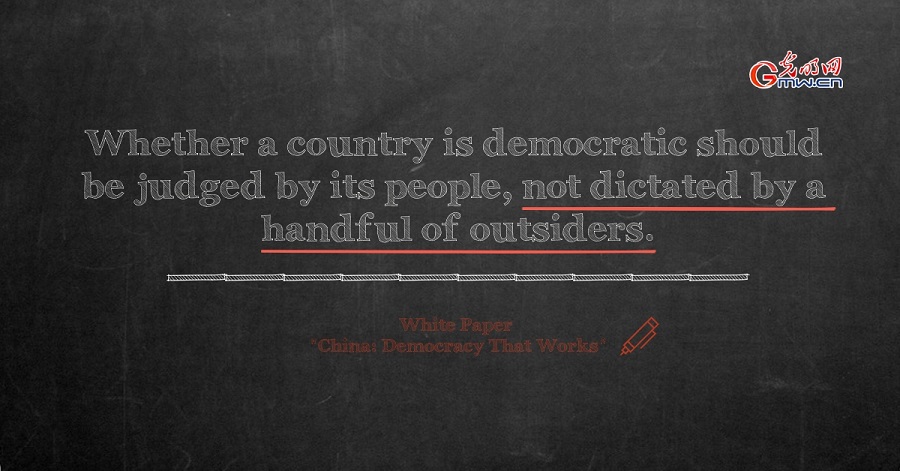 Whether a country is democratic should be judged by its people, not dictated by a handful of outsiders.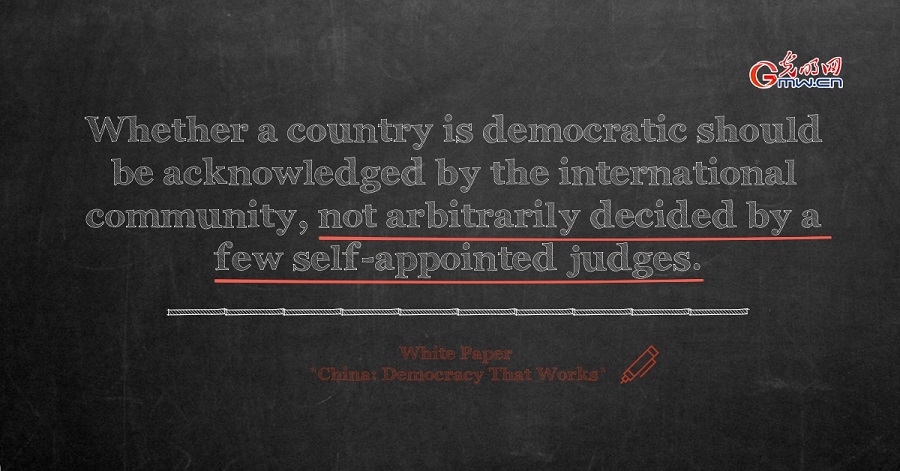 Whether a country is democratic should be acknowledged by the international community, not arbitrarily decided by a few self-appointed judges.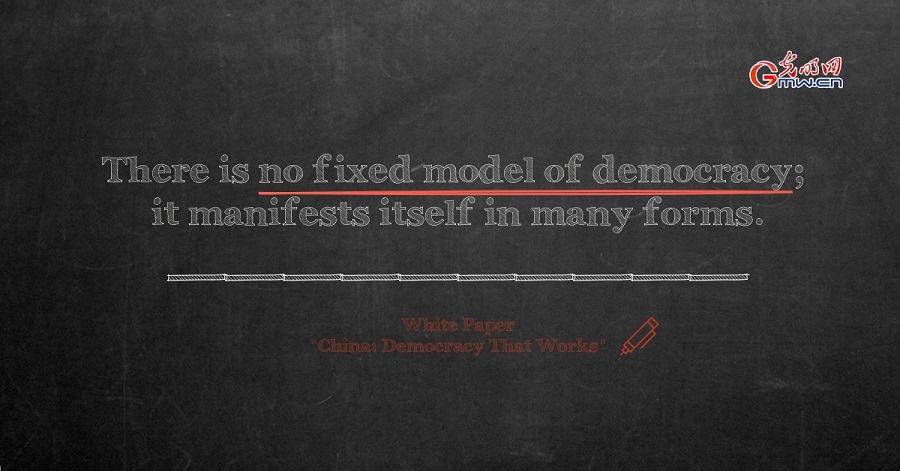 There is no fixed model of democracy; it manifests itself in many forms.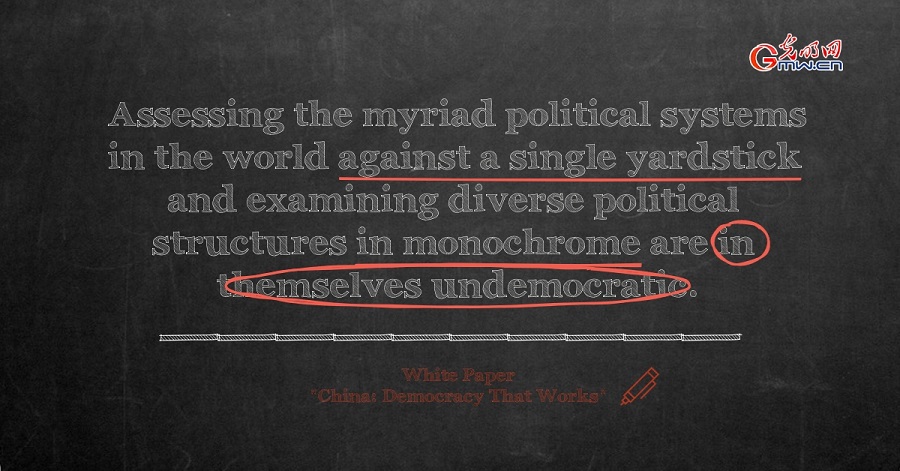 Assessing the myriad political systems in the world against a single yardstick and examining diverse political structures in monochrome are in themselves undemocratic.
Today's world is experiencing change on a scale unseen in a century. It can anticipate hopes and opportunities as well as risks and challenges. All paths to democracy chosen by the peoples themselves deserve proper respect. We should pursue peaceful development, safeguard fairness and justice, increase democracy and freedom, and improve the people's wellbeing. This is the only way to build synergy among all civilizations in the quest for a better future.
Editor: Zhang Zhou