By Wang Xinyuan
Chinese President Xi Jinping delivered a speech on the New Year's Eve that reviewed China's achievements in 2021, and extended best wishes to all in the new year.
"I salute all your great efforts, and extend to you best wishes for the New Year," Xi said.
"Let us all work together for a shared future," Xi called on at the end of the speech.
Here are the highlights of his address.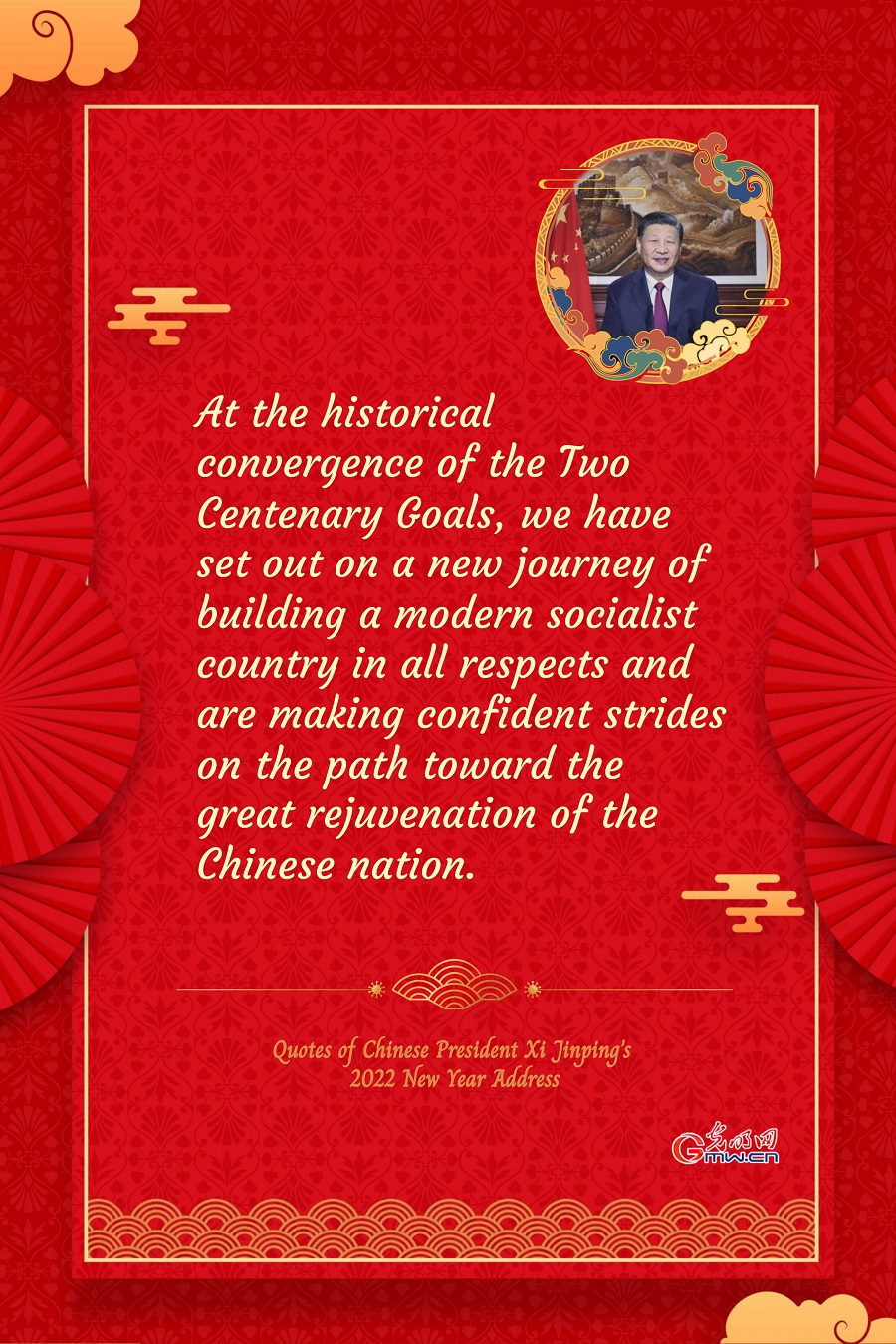 -- At the historical convergence of the Two Centenary Goals, we have set out on a new journey of building a modern socialist country in all respects and are making confident strides on the path toward the great rejuvenation of the Chinese nation.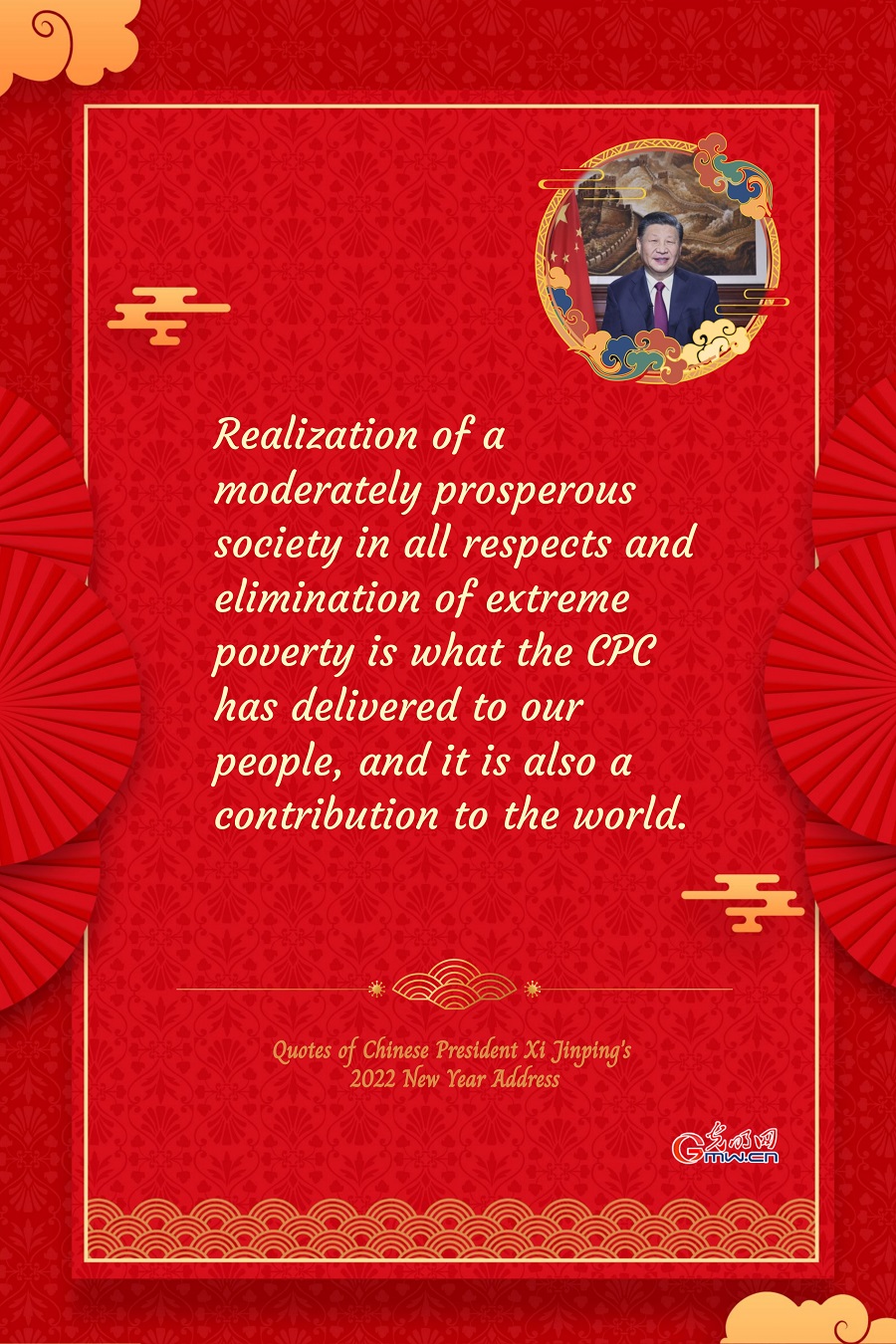 -- Realization of a moderately prosperous society in all respects and elimination of extreme poverty is what the CPC has delivered to our people, and it is also a contribution to the world.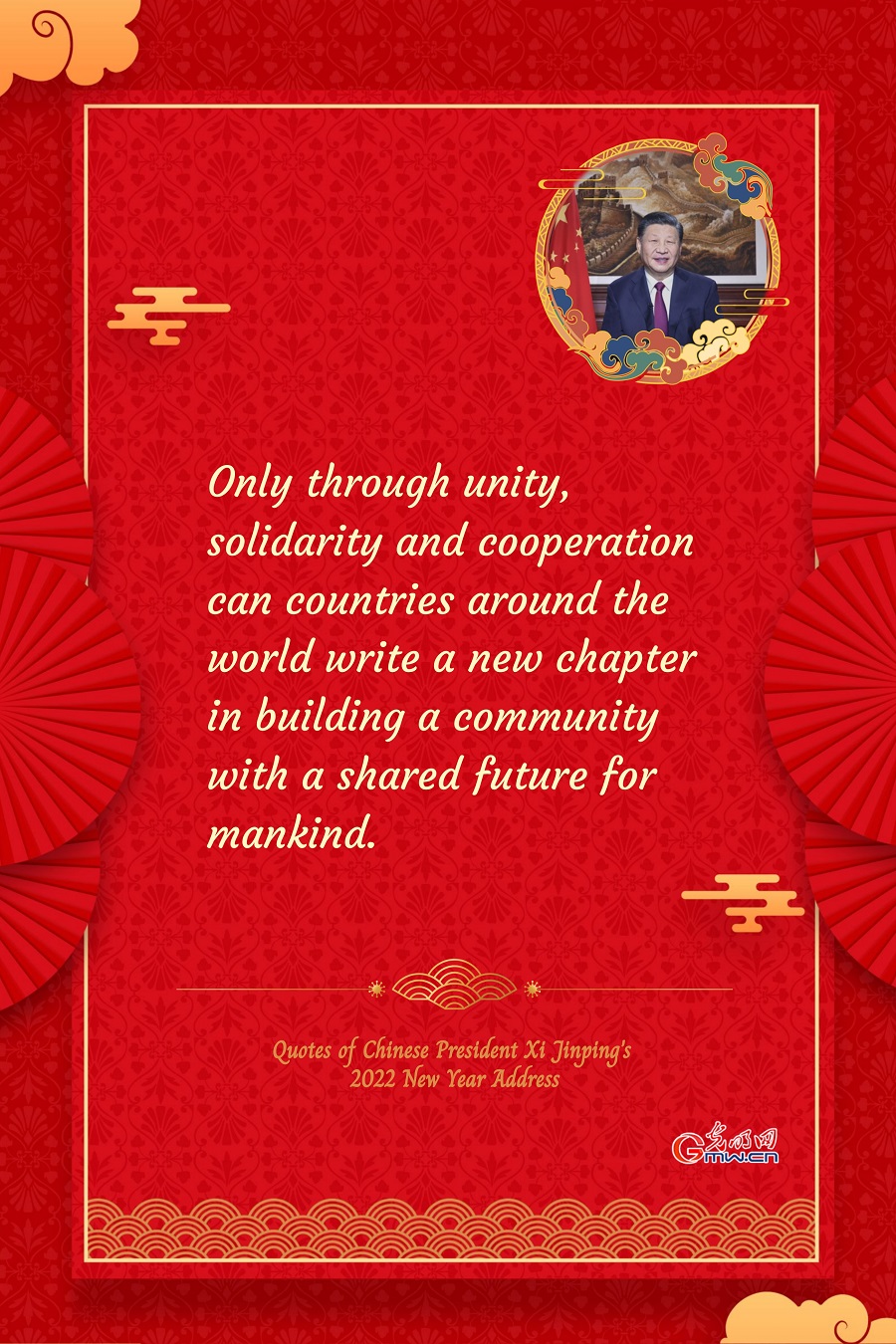 -- Only through unity, solidarity and cooperation can countries around the world write a new chapter in building a community with a shared future for mankind.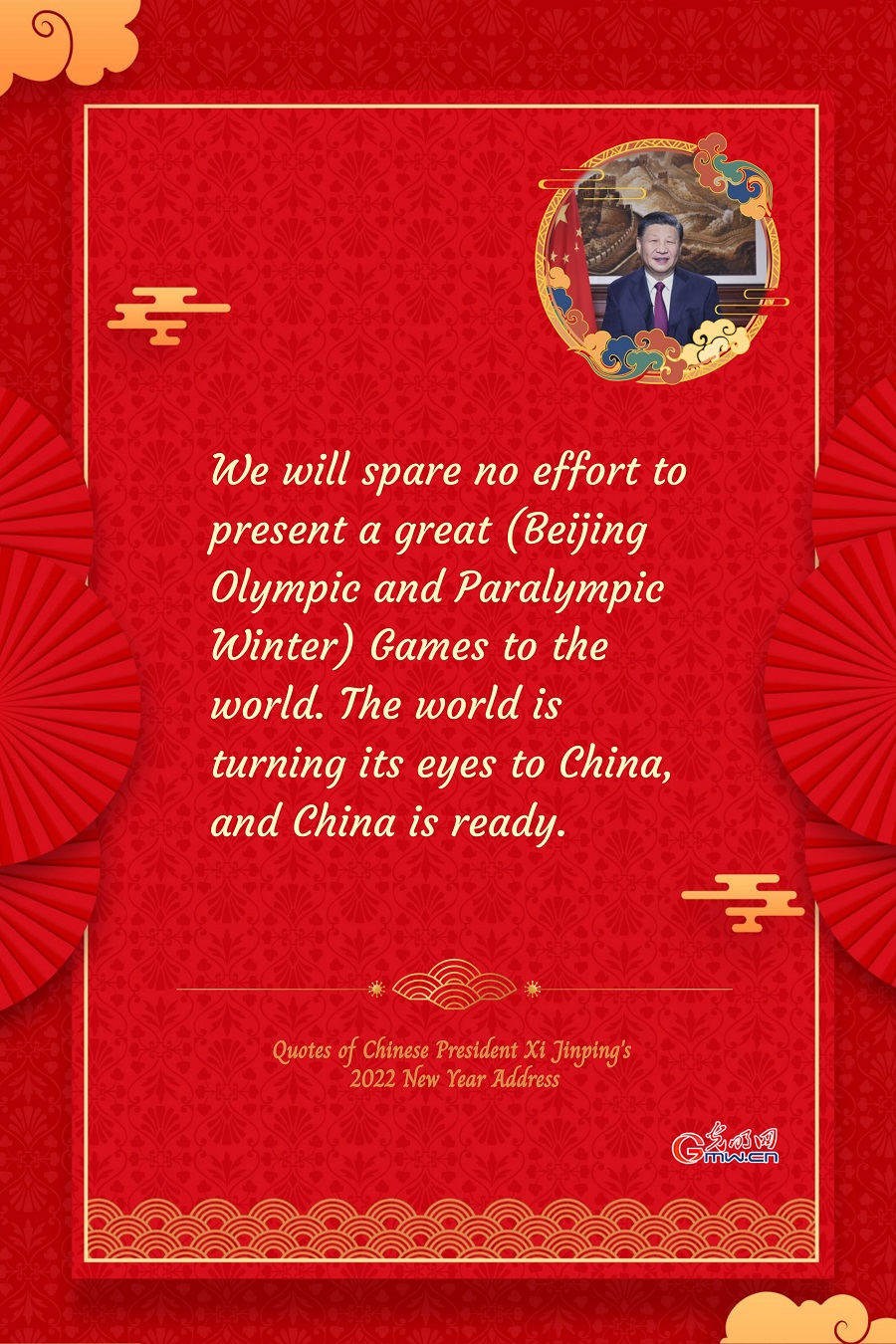 -- We will spare no effort to present a great (Beijing Olympic and Paralympic Winter) Games to the world. The world is turning its eyes to China, and China is ready.
Editor: WXY