By Wang Xinyuan
The Foreign Ministry of China released an article by Wang Yi, China's State Councilor and Foreign Minister, on Jan. 1, 2022.
Titled with "Striding Forward Holding High the Banner of Building a Community with a Shared Future for Mankind", the article reviewed how China had conducted diplomacy and scored a succession of hard-won achievements over the past, year, and called for continuous efforts of upholding the banner of building a community with a shared future for mankind.
The highlights are as follows: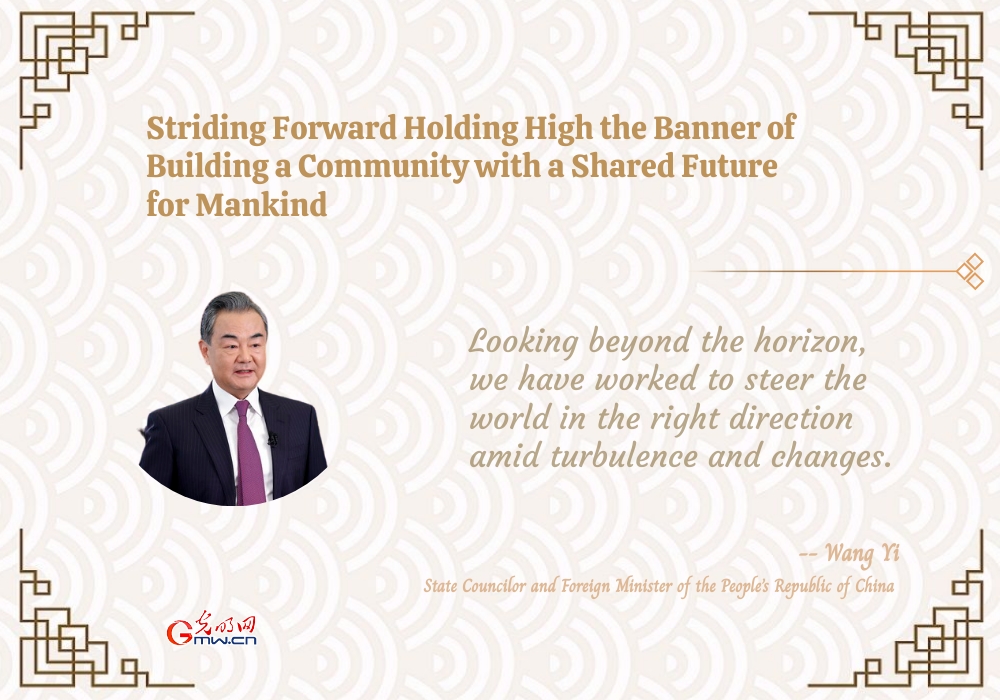 -- Looking beyond the horizon, we have worked to steer the world in the right direction amid turbulence and changes.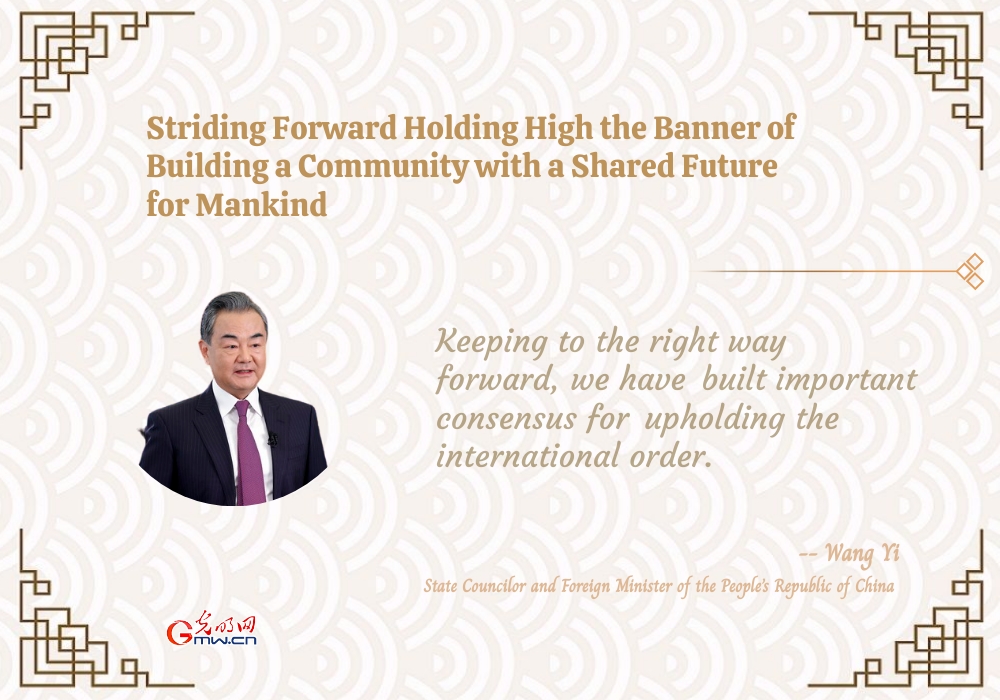 -- Keeping to the right way forward, we have built important consensus for upholding the international order.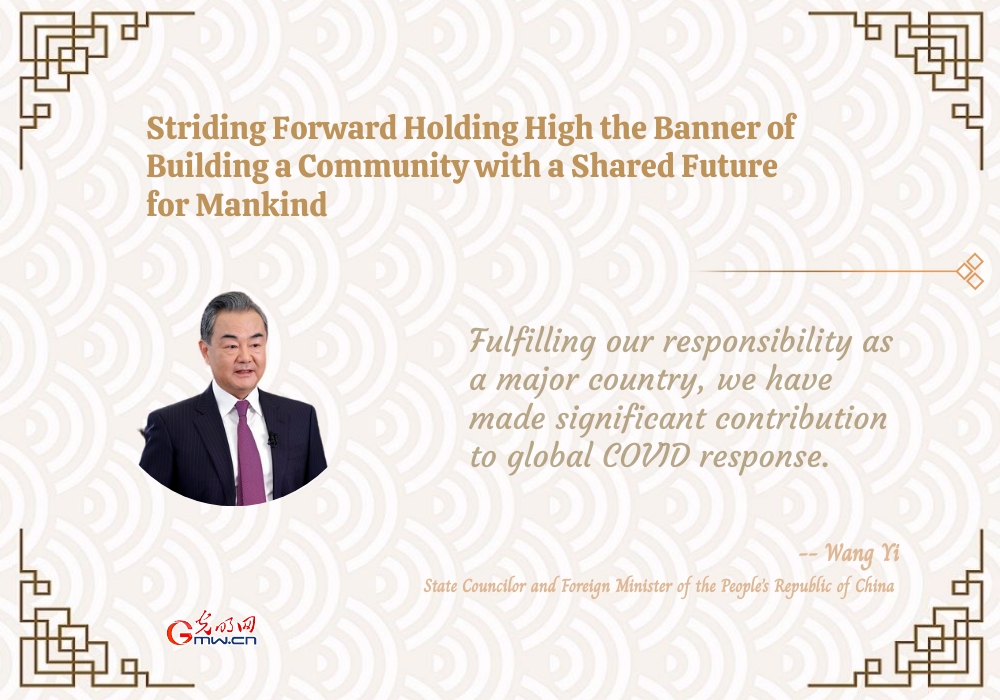 -- Fulfilling our responsibility as a major country, we have made significant contribution to global COVID response.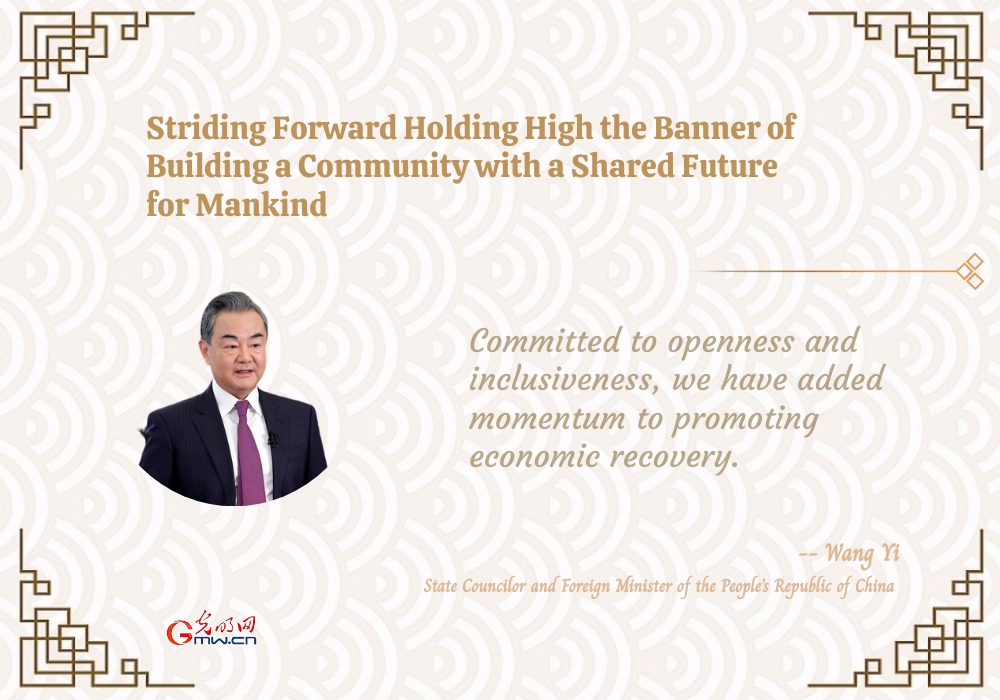 -- Committed to openness and inclusiveness, we have added momentum to promoting economic recovery.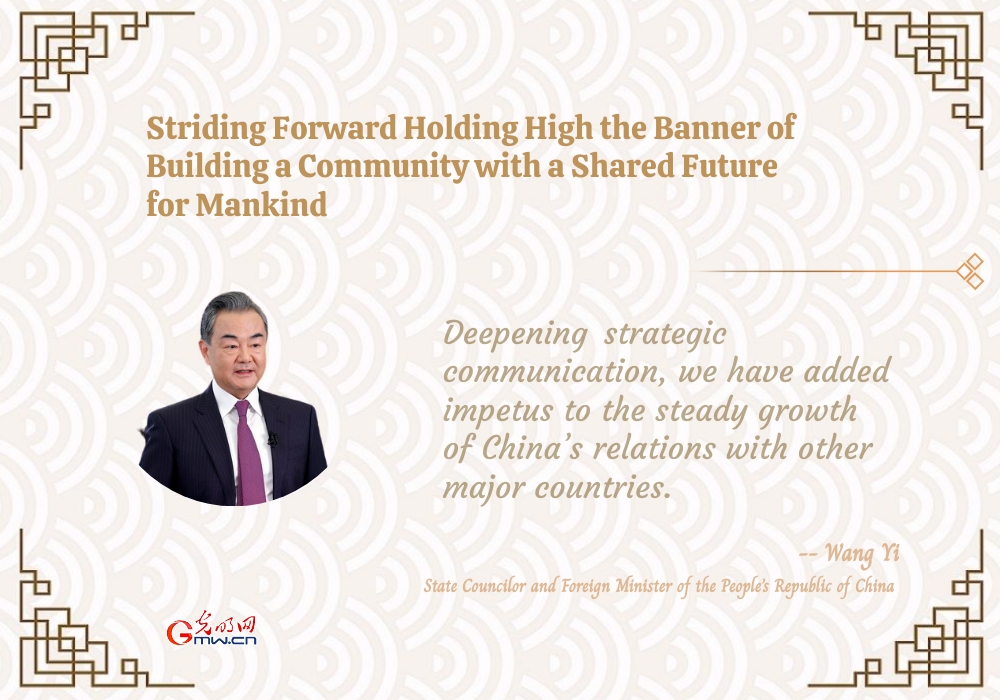 -- Deepening strategic communication, we have added impetus to the steady growth of China's relations with other major countries.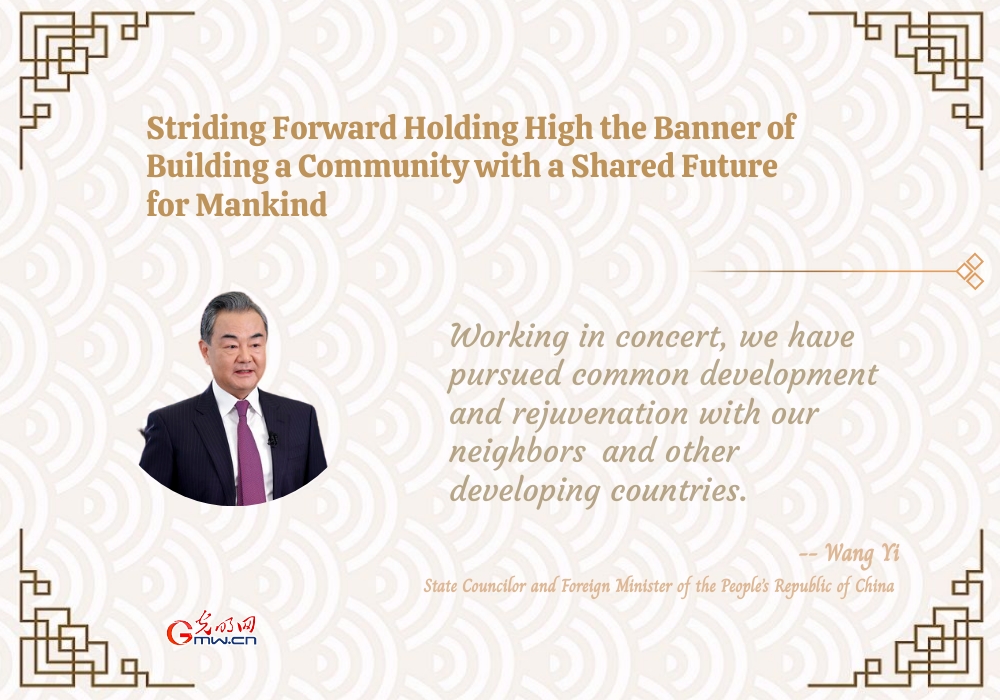 -- Working in concert, we have pursued common development and rejuvenation with our neighbors and other developing countries.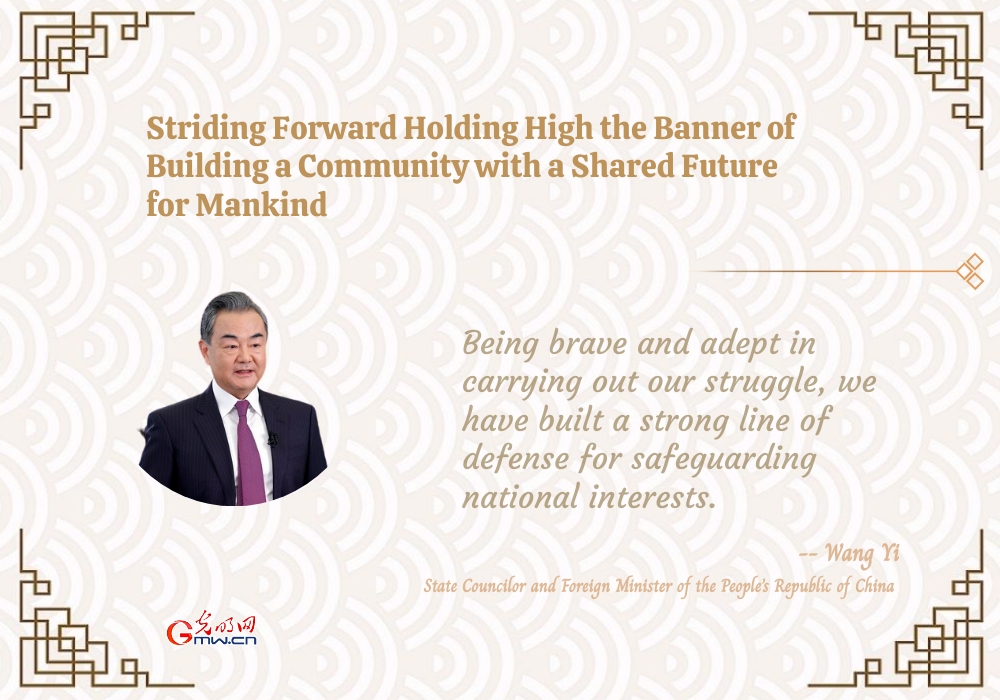 -- Being brave and adept in carrying out our struggle, we have built a strong line of defense for safeguarding national interests.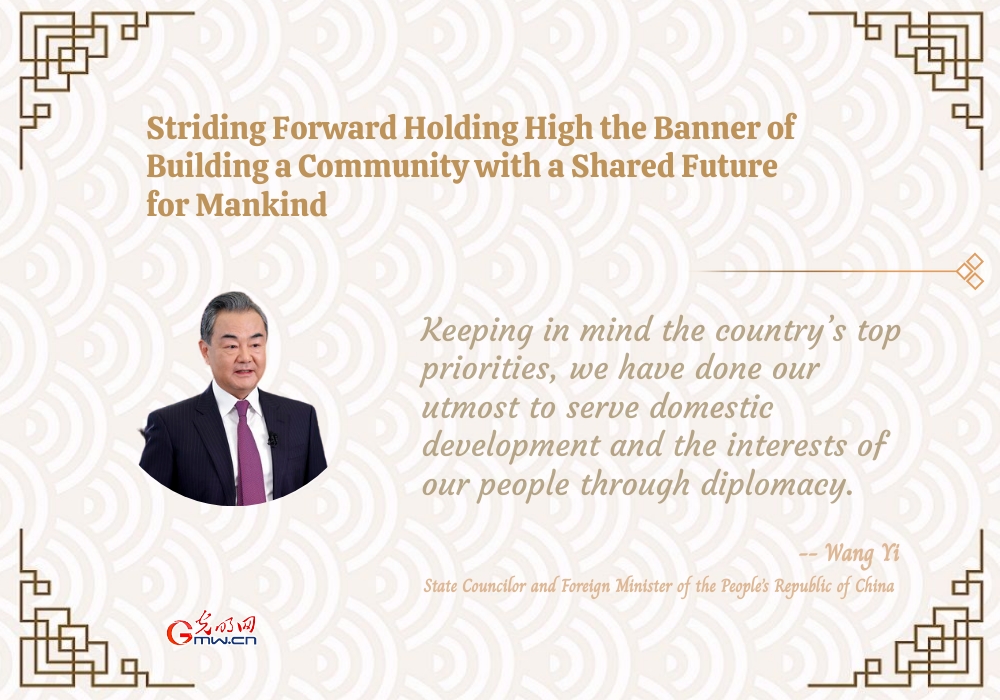 -- Keeping in mind the country's top priorities, we have done our utmost to serve domestic development and the interests of our people through diplomacy.
Editor: WXY