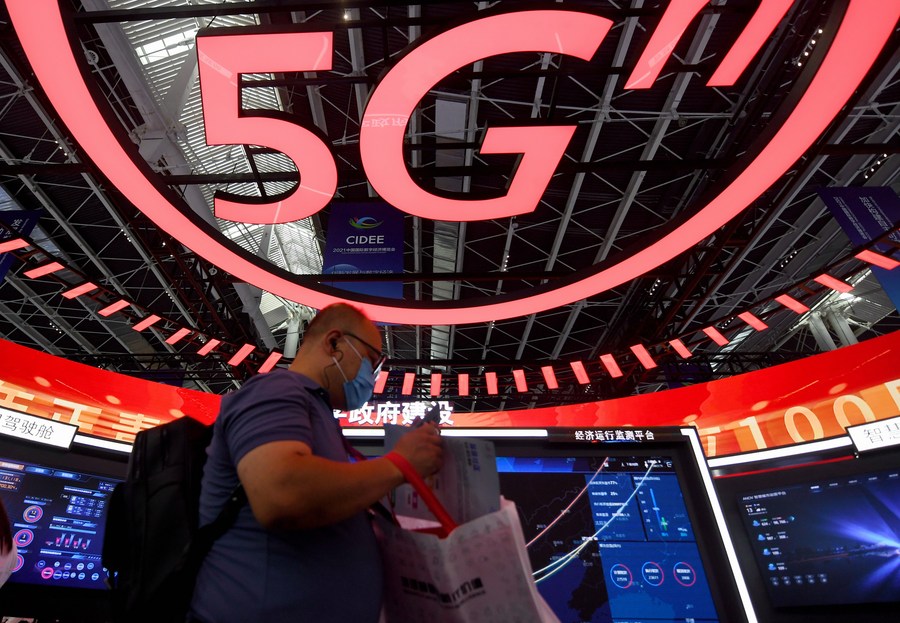 A man walks past the 5G exhibition area at the China International Digital Economy Expo 2021 in Shijiazhuang, North China's Hebei province, Sept 6, 2021. [Photo/Xinhua]
- The number of China's gigabit broadband users is expected to jump from 6.4 million in 2020 to60 millionin 2025.
- The size of the software and information technology service sector is expected to grow from 8.16 trillion yuan in 2020 to14 trillion yuanin 2025.
Editor: JYZ