By Wu Xilu
Chinese President Xi Jinping called for stronger international cooperation to defeat COVID-19, revitalize the global economy and realize sustainable development in the opening session of the 2022 World Economic Forum's virtual event.
Here are some of the key quotes from the speech.
On the global fight against the COVID-19 pandemic, Xi outlined that strong confidence and cooperation represent the only right way. "Facts have shown once again that amidst the raging torrents of a global crisis, countries are not riding separately in some 190 small boats, but are rather all in a giant ship on which our shared destiny hinges," he said.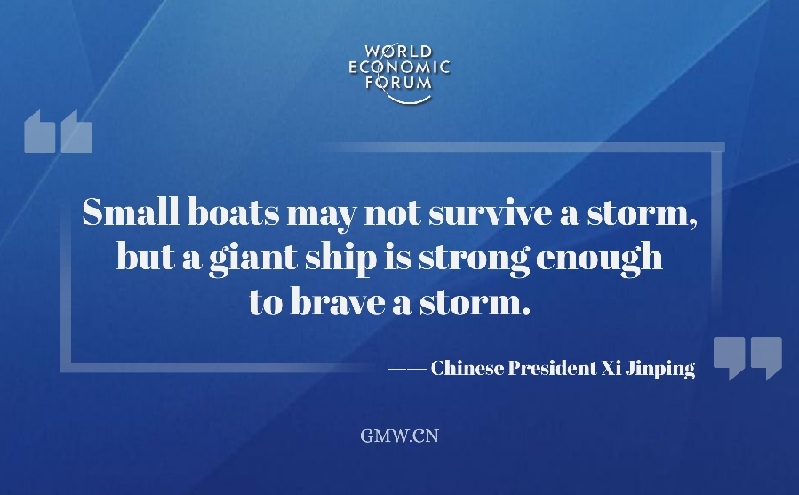 - We need to embrace cooperation and jointly defeat the pandemic. Confronted by the once-in-a-century pandemic, which will affect the future of humanity, the international community has fought a tenacious battle.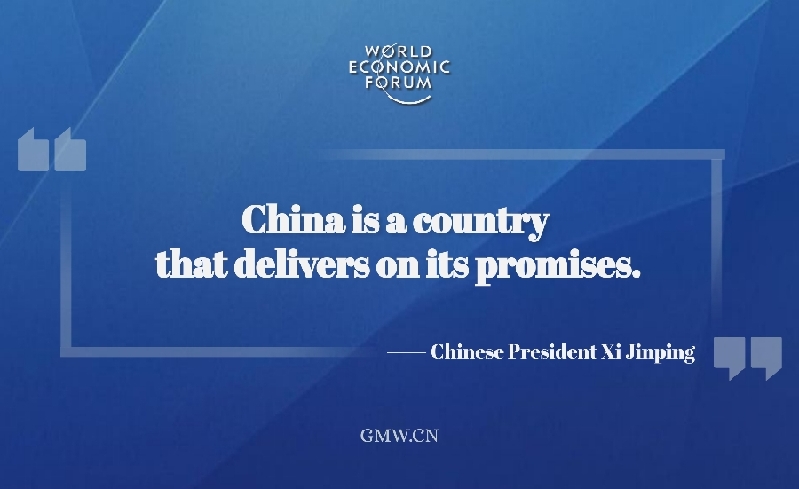 - China has already sent over two billion doses of vaccines to more than 120 countries and international organizations. Still, China will provide another one billion doses to African countries, including 600 million doses as donation, and will also donate 150 million doses to ASEAN countries.
As the world emerges from the depths of pandemic gloom, Xi championed economic globalization in his speech. Countries around the world should uphold true multilateralism to make economic globalization more open and to fully unleash the vitality of the world economy, Xi said.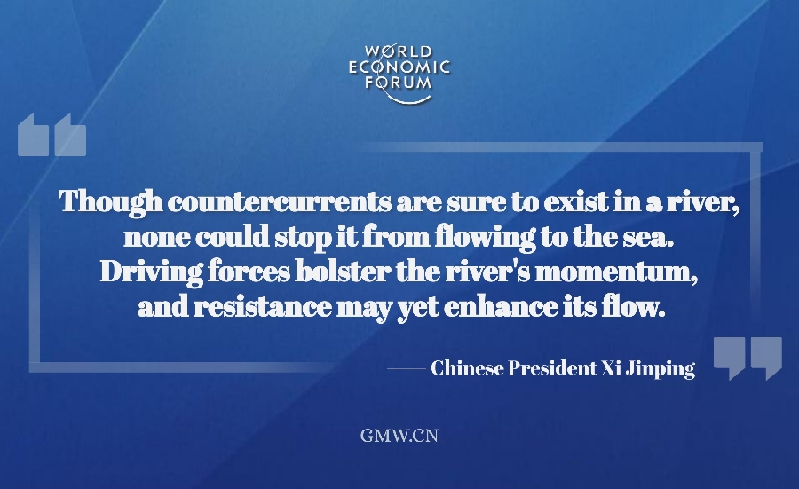 - Despite the countercurrents and dangerous shoals along the way, economic globalization has never and will not veer off course.
- We should remove barriers, not erect walls. We should open up, not close off. We should seek integration, not decoupling. This is the way to build an open world economy. We should guide reforms of the global governance system with the principle of fairness and justice, and uphold the multilateral trading system with the World Trade Organization at its center. We should make generally acceptable and effective rules for artificial intelligence and digital economy on the basis of full consultation, and create an open, just and non-discriminatory environment for scientific and technological innovation.
Appeal was also made to avoid Cold War mentality and protectionism in Xi's speech.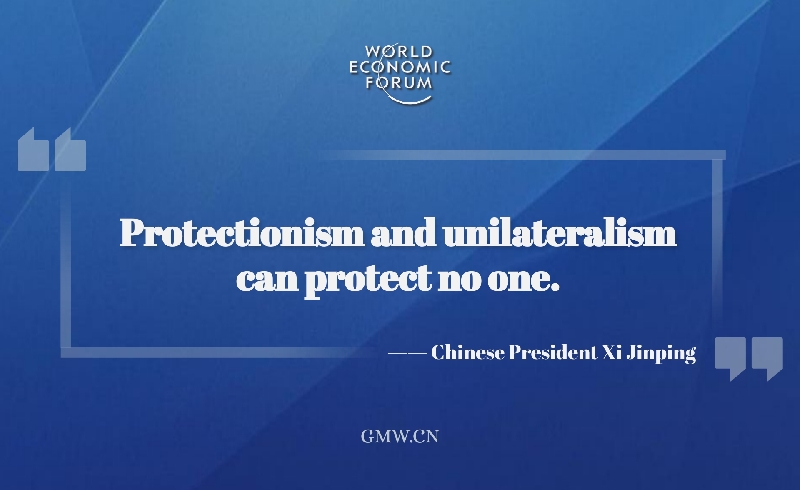 - They ultimately hurt the interests of others as well as one's own. Even worse are the practices of hegemony and bullying, which run counter to the tide of history. Naturally, countries have divergences and disagreements between them. Yet a zero-sum approach that enlarges one's own gain at the expense of others will not help.
- The right way forward for humanity is peaceful development and win-win cooperation. Different countries and civilizations may prosper together on the basis of respect for each other, and seek common ground and win-win outcomes by setting aside differences.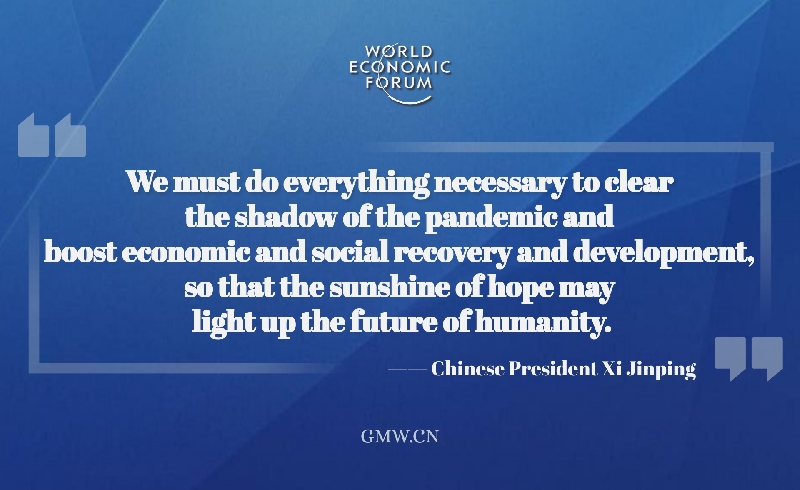 - Notwithstanding all vicissitudes, humanity will move on. We need to learn from comparing long history cycles, and see the change in things through the subtle and minute. We need to foster new opportunities amidst crises, open up new horizons on a shifting landscape, and pool great strength to go through difficulties and challenges.
Editor: WXL