By Wang Xinyuan
The Chinese Sports Delegation won nine golds, four silvers and two bronzes after the conclusion of all the competitions at Beijing 2022 Olympic Winter Games on Feb. 20, 2022.
With all the highlight moments written into history, some athletes still shine by making new records without the reward of a medal.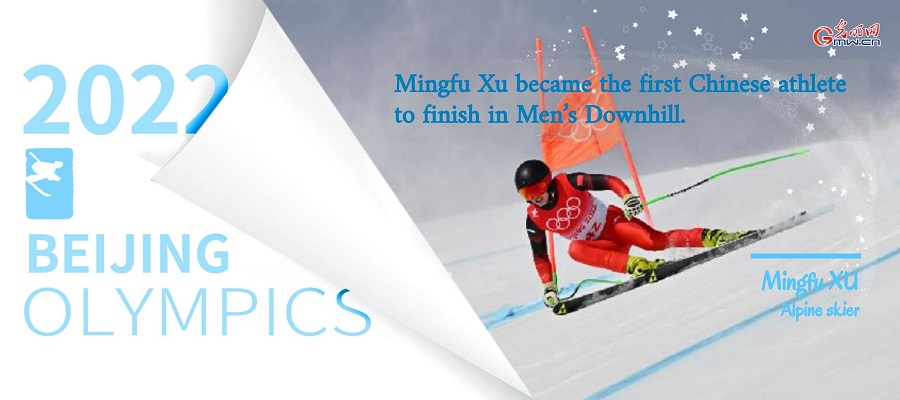 Xu Mingfu, Alpine skier, became the first Chinese athlete to finish in Men's Downhill.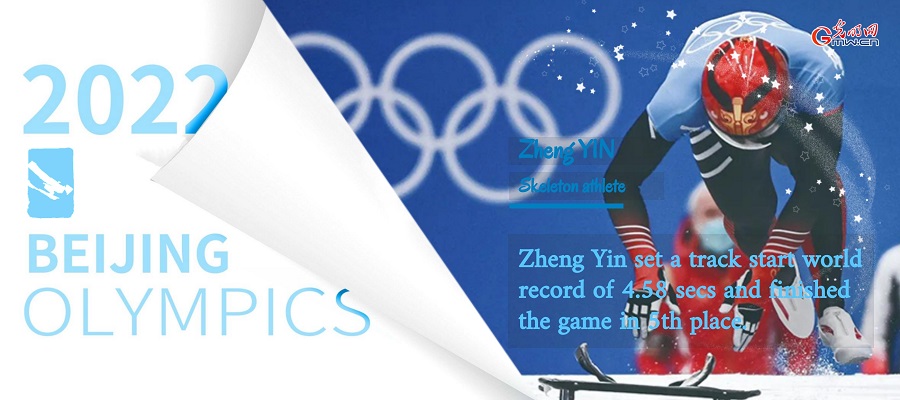 Skeleton athlete Yin Zheng set a track start world record of 4.58 secs and finished the game in 5th place.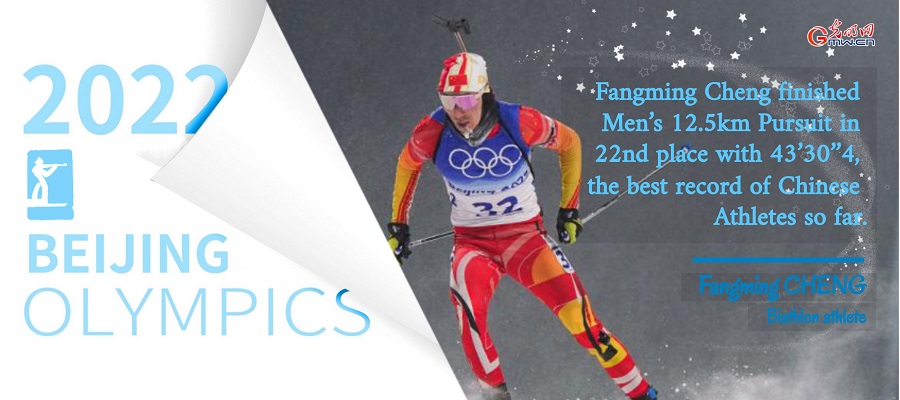 Biathlon athlete Cheng Fangming finished Men's 12.5km Pursuit in 22nd place with 43'30''4, the best record of Chinese Athletes so far.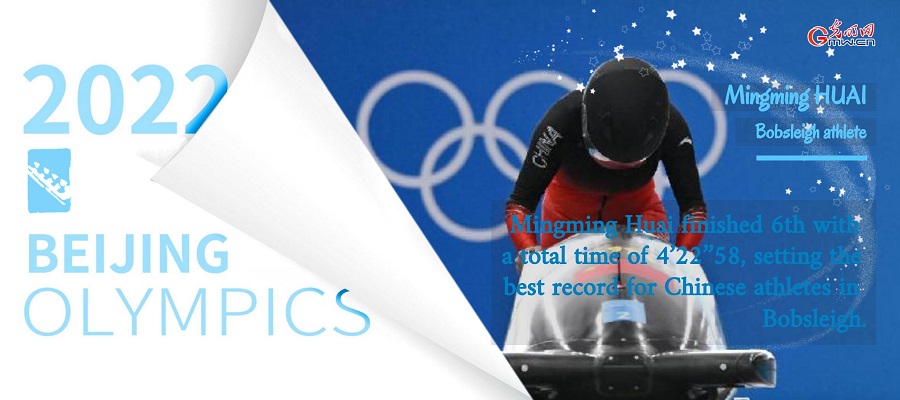 In Women's Monobob, China's Huai Mingming finished 6th with a total time of 4'22''58, also setting the best record for Chinese athletes in Bobsleigh.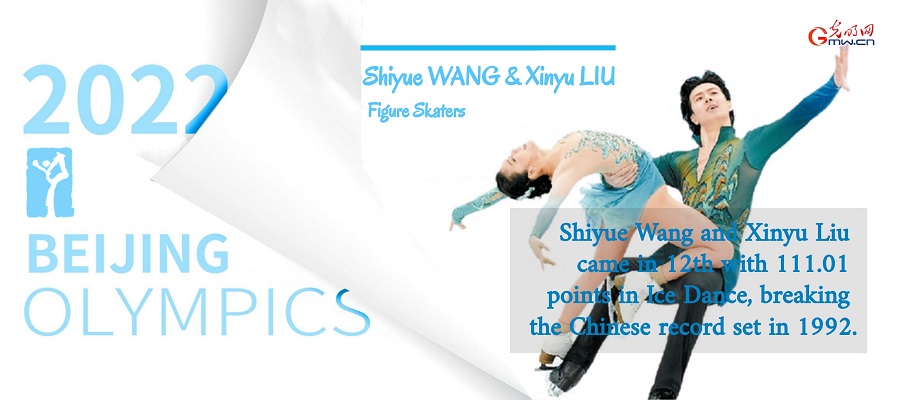 Figure Skater Wang Shiyue and Liu Xinyu came in 12th with 111.01 points in Ice Dance, breaking the Chinese record set in 1992.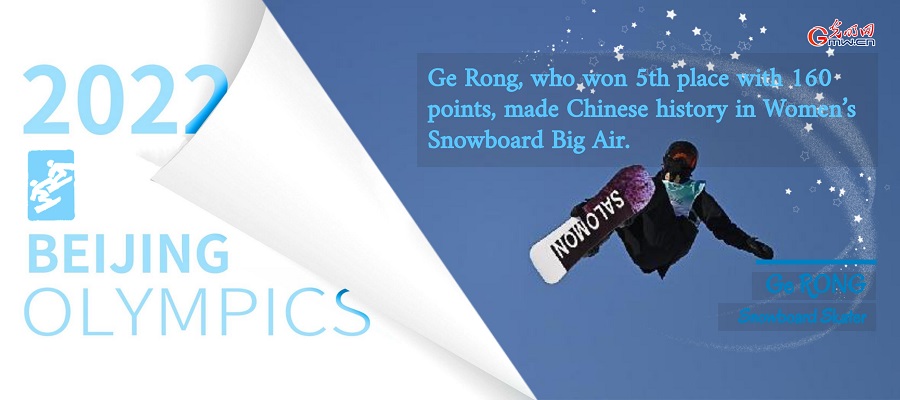 Chinese Snowboard athlete Rong Ge, who won 5th place with 160 points, made Chinese history in Women's Snowboard Big Air.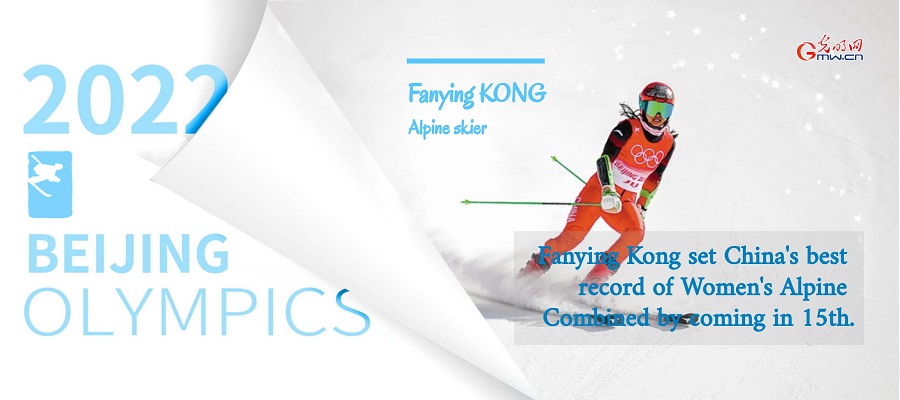 Alpine Skiing athlete Kong Fanying set China's best record of Women's Alpine Combined by coming in 15th.
Photo source: Xinhua
Editor: WXY