By Zhang Zhou
China's performances in parasports events are improving steadily, said a white paper, titled "China's Parasports: Progress and the Protection of Rights," on Mar. 3, 2022.
Disabled people are becoming increasingly active in sports. More and more athletes with disabilities have competed in sporting events both at home and abroad. They are seeking to meet challenges, pursuing self-improvement, demonstrating an indomitable spirit, and fighting for a wonderful and successful life.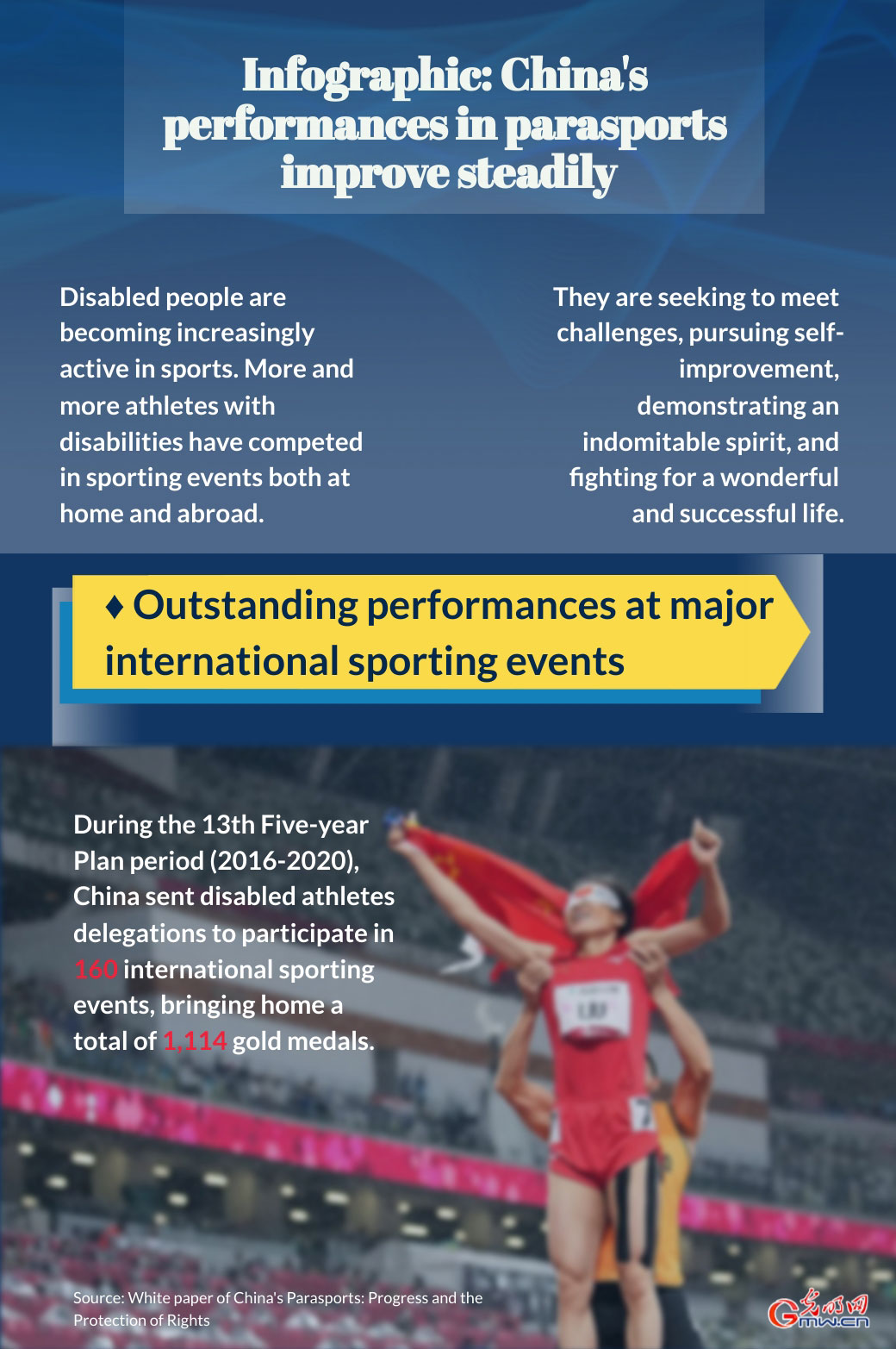 Outstanding performances at major international sporting events
During the 13th Five-year Plan period (2016-2020), China sent disabled athletes delegations to participate in 160 international sporting events, bringing home a total of 1,114 gold medals.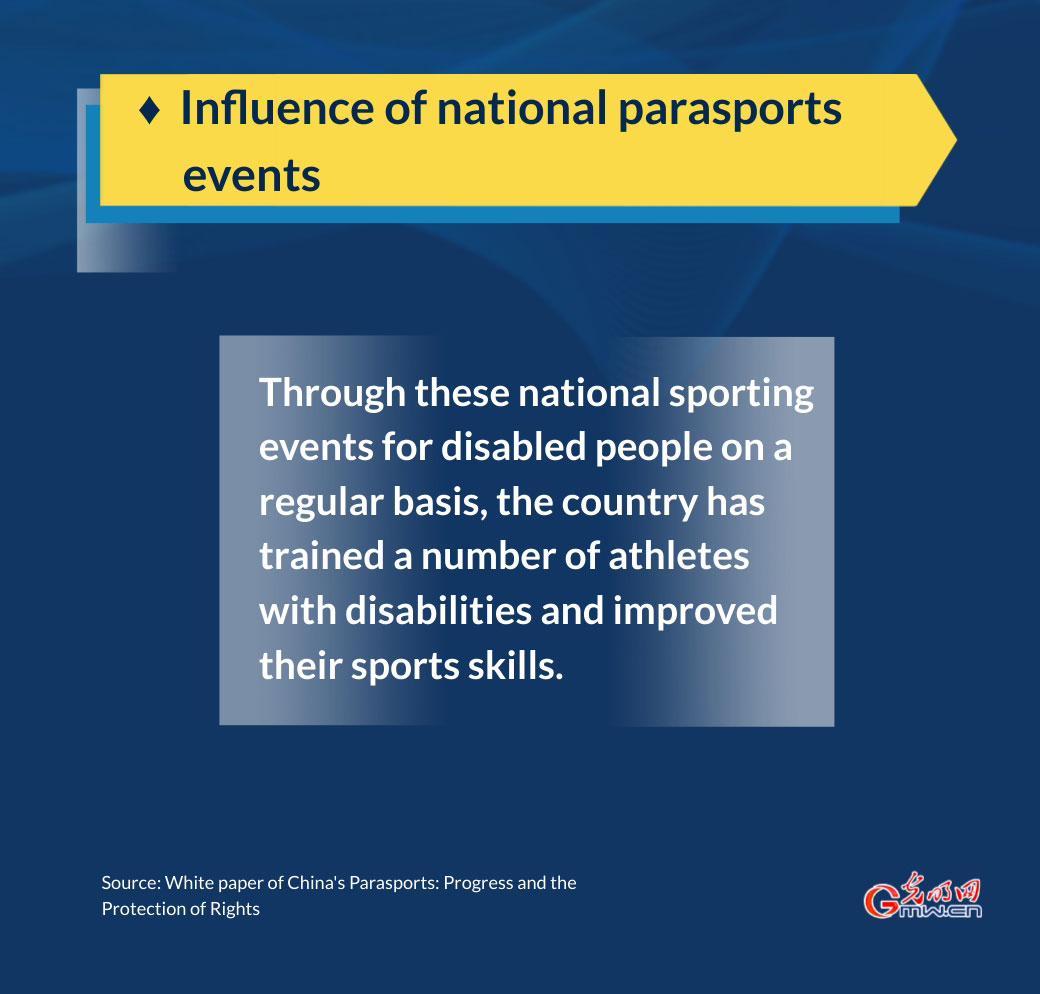 Influence of national parasports events
Through these national sporting events for disabled people on a regular basis, the country has trained a number of athletes with disabilities and improved their sports skills.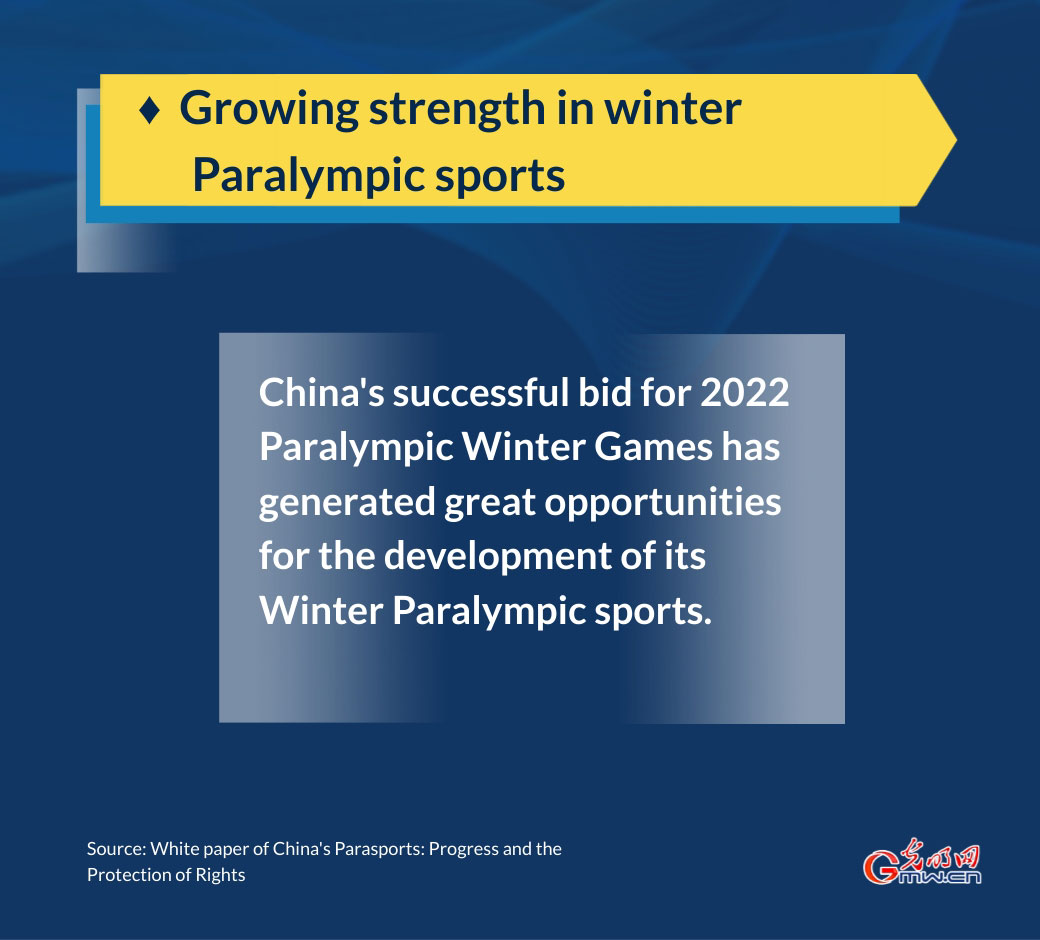 Growing strength in winter Paralympic sports
China's successful bid for 2022 Paralympic Winter Games has generated great opportunities for the development of its Winter Paralympic sports.
In the Beijing 2022 Paralympic Winter Games, a total of 96 athletes from China will take part in all 6 sports and 73 events. Compared with the Sochi 2014 Paralympic Winter Games, the number of athletes will increase by more than 80, the number of sports by 4, and the number of events by 67.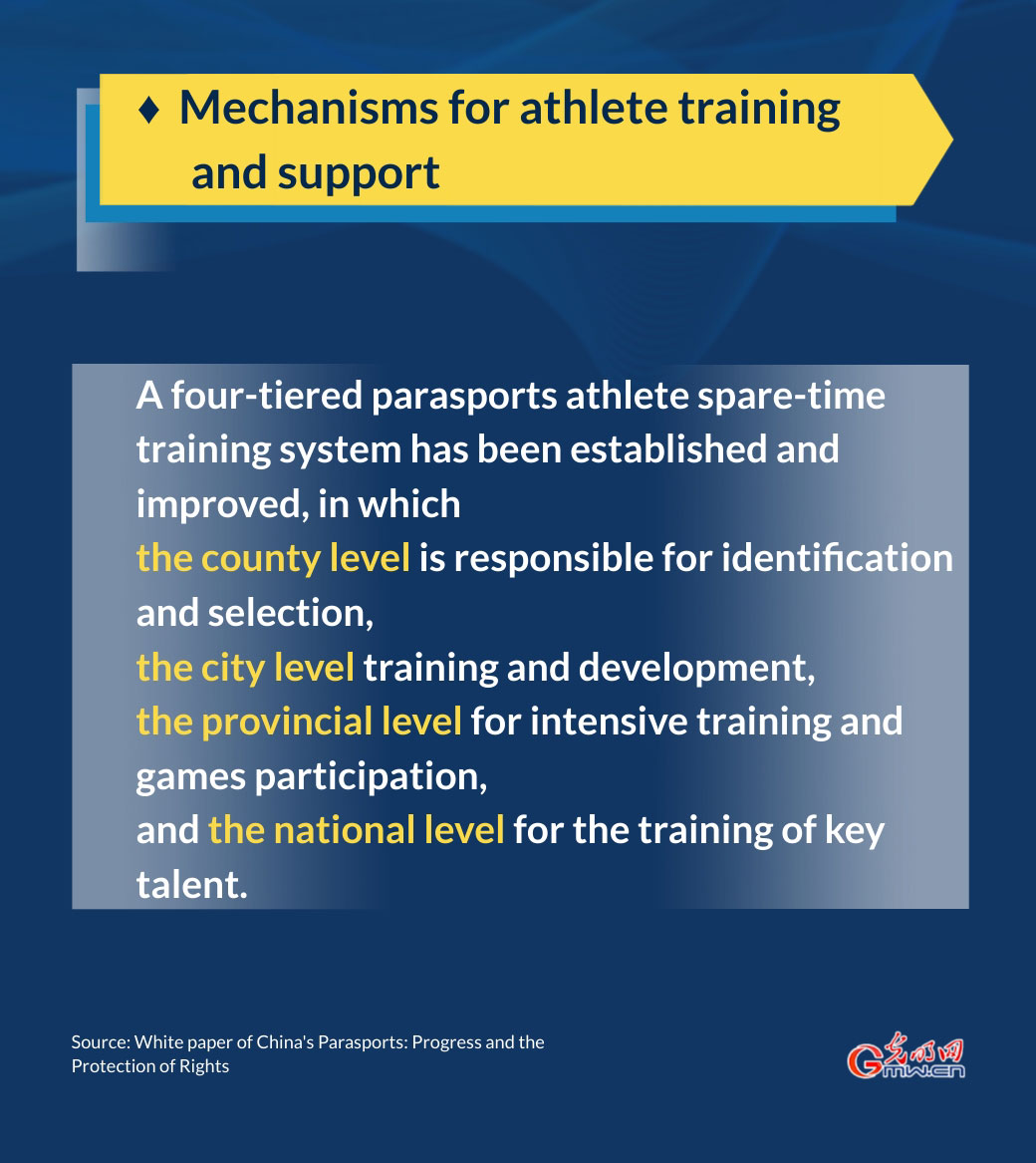 Mechanisms for athlete training and support
A four-tiered parasports athlete spare-time training system has been established and improved, in which the county level is responsible for identification and selection, the city level training and development, the provincial level for intensive training and games participation, and the national level for the training of key talent.
Editor: WXY