By Zhang Zhou
An open China actively takes on its international responsibilities, making an outstanding contribution to international parasports, said a white paper, titled "China's Parasports: Progress and the Protection of Rights," on Mar. 3, 2022.
China is fully engaged in international sports affairs for the disabled and continues to strengthen exchanges and cooperation with other countries and with international organizations for disabled people, building friendship among peoples of all countries, including those with disabilities.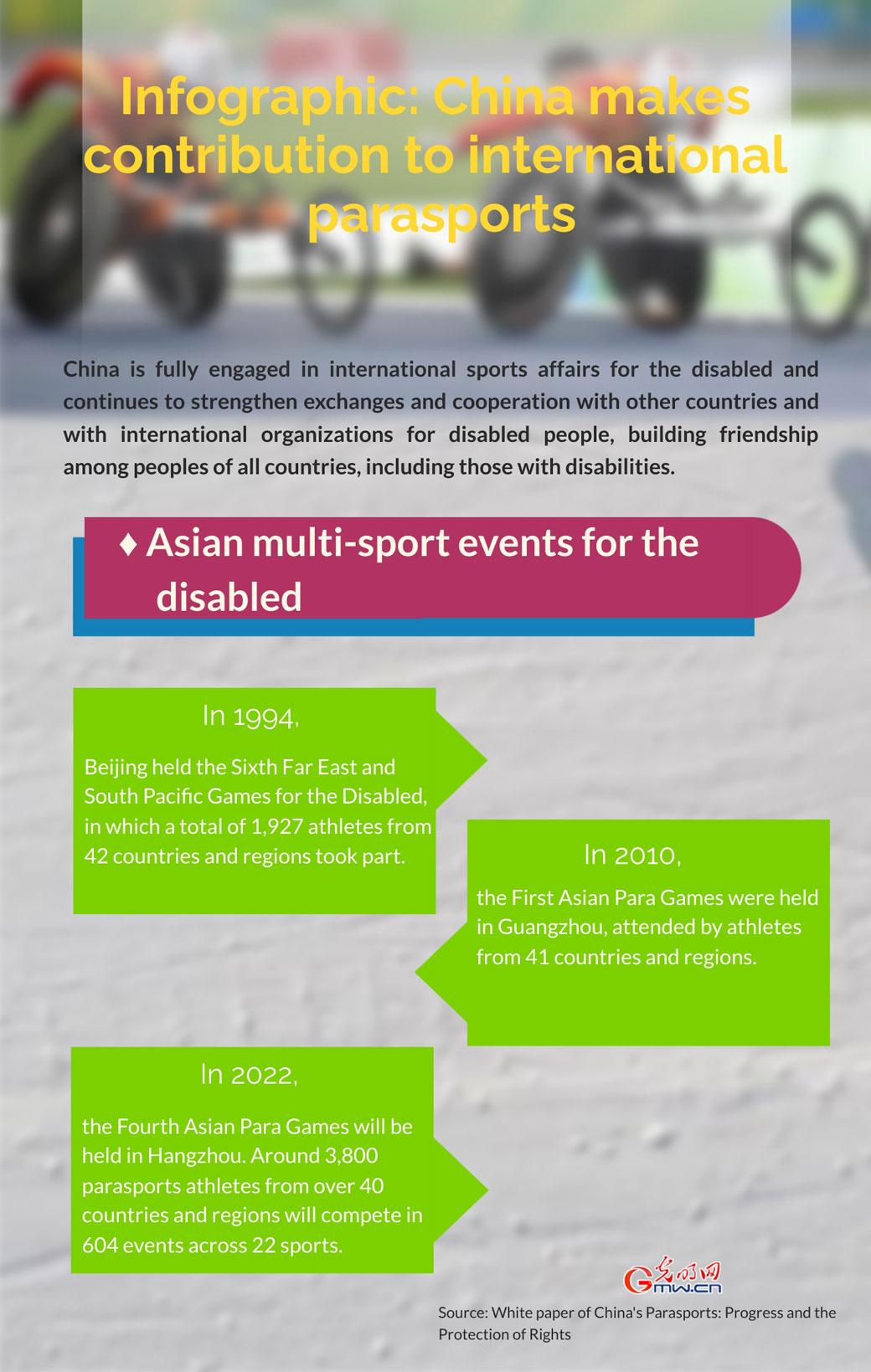 Asian multi-sport events for the disabled
In 1994, Beijing held the Sixth Far East and South Pacific Games for the Disabled, in which a total of 1,927 athletes from 42 countries and regions took part.
In 2010, the First Asian Para Games were held in Guangzhou, attended by athletes from 41 countries and regions.
In 2022, the Fourth Asian Para Games will be held in Hangzhou. Around 3,800 parasports athletes from over 40 countries and regions will compete in 604 events across 22 sports.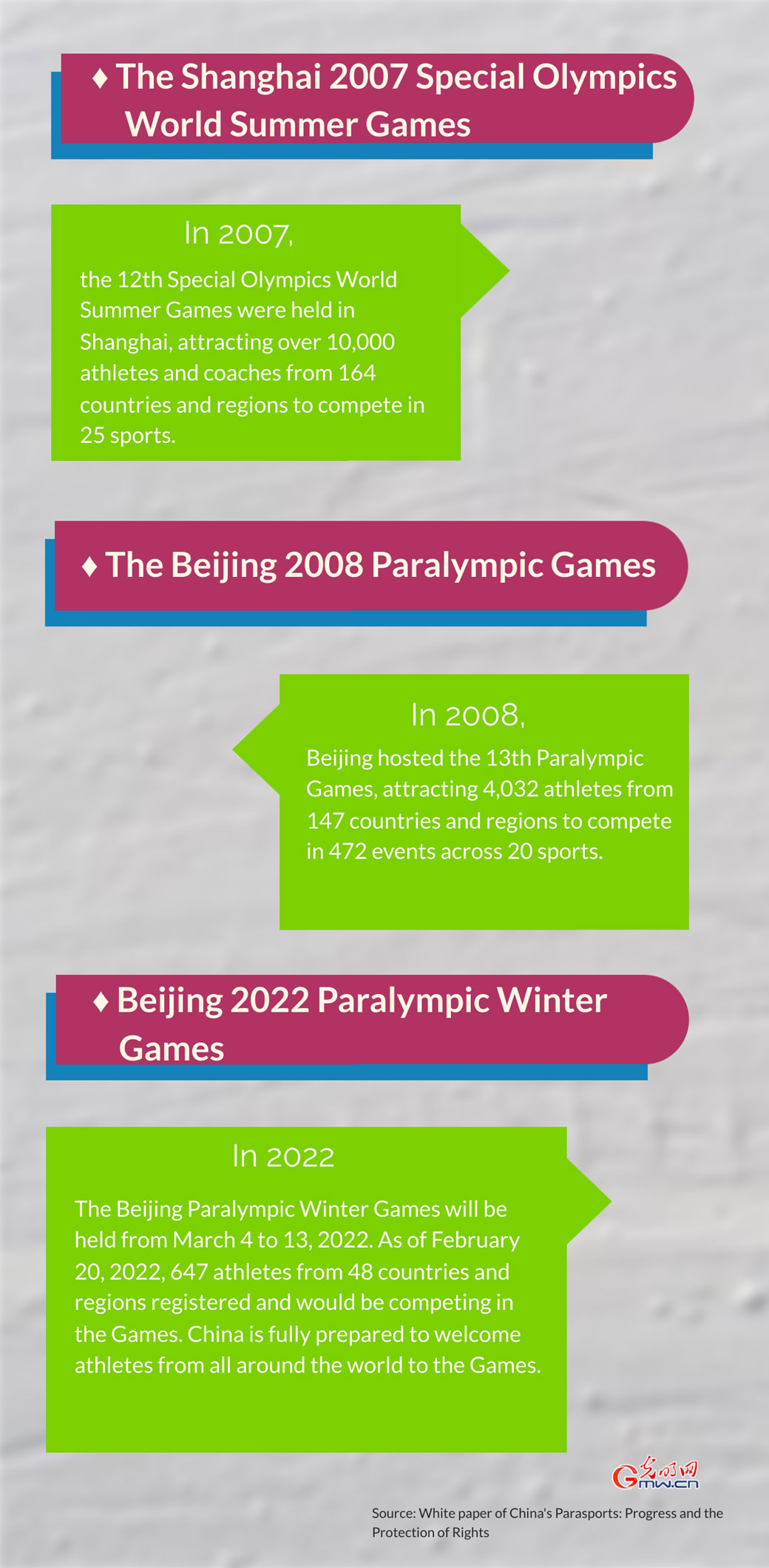 The Shanghai 2007 Special Olympics World Summer Games
In 2007, the 12th Special Olympics World Summer Games were held in Shanghai, attracting over 10,000 athletes and coaches from 164 countries and regions to compete in 25 sports.
The Beijing 2008 Paralympic Games
In 2008, Beijing hosted the 13th Paralympic Games, attracting 4,032 athletes from 147 countries and regions to compete in 472 events across 20 sports.
Beijing 2022 Paralympic Winter Games
The Beijing Paralympic Winter Games will be held from March 4 to 13, 2022. As of February 20, 2022, 647 athletes from 48 countries and regions registered and would be competing in the Games. China is fully prepared to welcome athletes from all around the world to the Games.
Editor: JYZ