By Wang Xinyuan
Xi Jinping, General Secretary of the Central Committee of the Communist Party of China (CPC) and President of the People's Republic of China, participated in the Inner Mongolia Autonomous Region delegation's deliberation at the Fifth Session of the 13th National People's Congress on Saturday March 5.
Here are the highlights of his speech: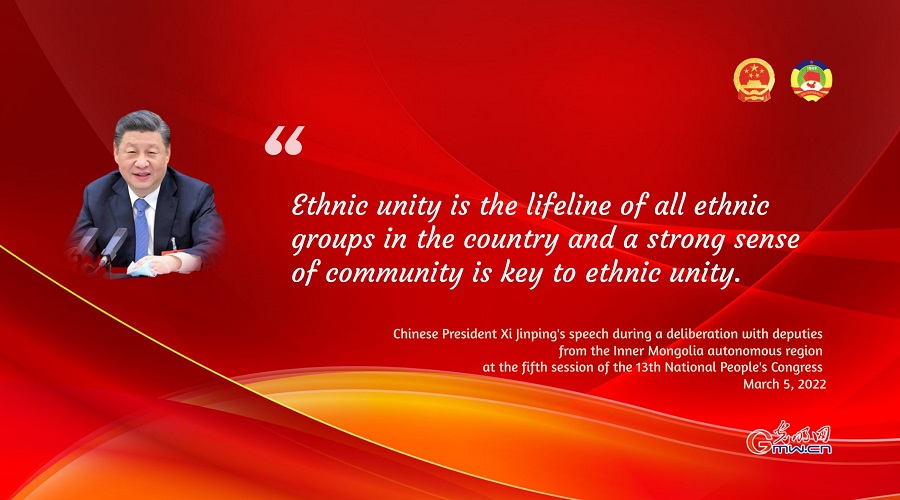 -- Ethnic unity is the lifeline of all ethnic groups in the country and a strong sense of community is key to ethnic unity.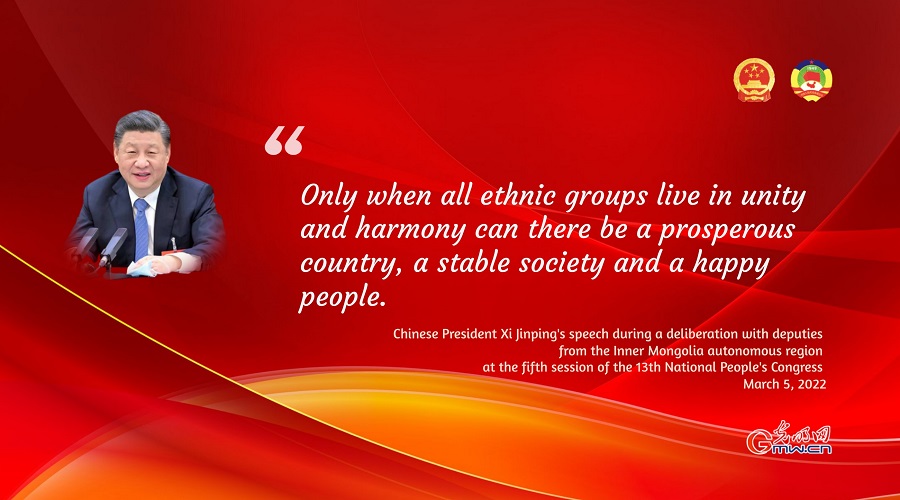 -- Only when all ethnic groups live in unity and harmony can there be a prosperous country, a stable society and a happy people.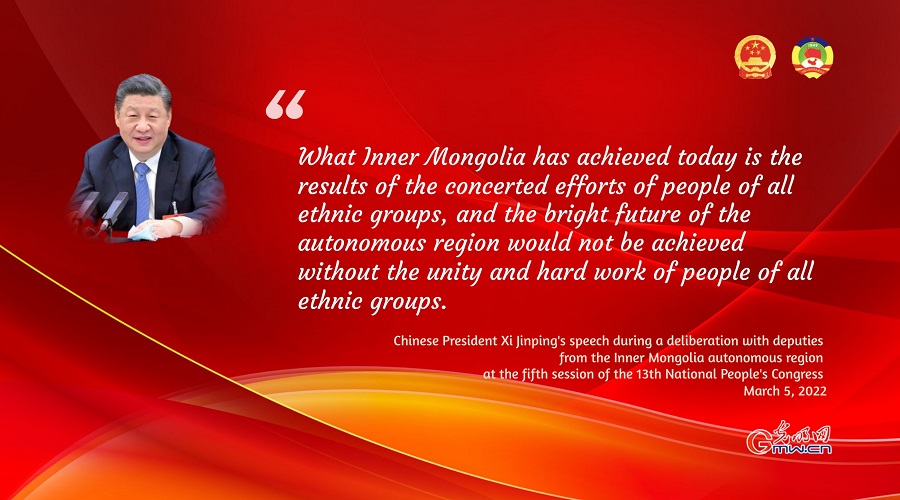 -- What Inner Mongolia has achieved today is the results of the concerted efforts of people of all ethnic groups, and the bright future of the autonomous region would not be achieved without the unity and hard work of people of all ethnic groups.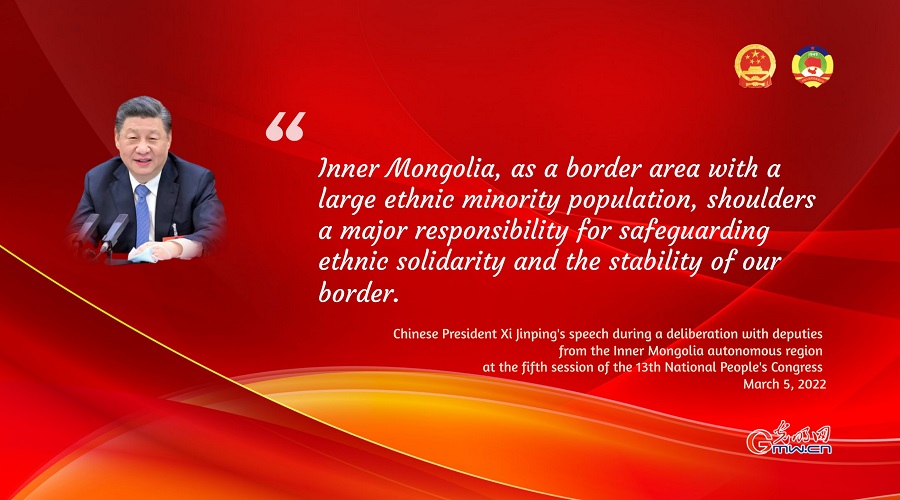 -- Inner Mongolia, as a border area with a large ethnic minority population, shoulders a major responsibility for safeguarding ethnic solidarity and the stability of our border.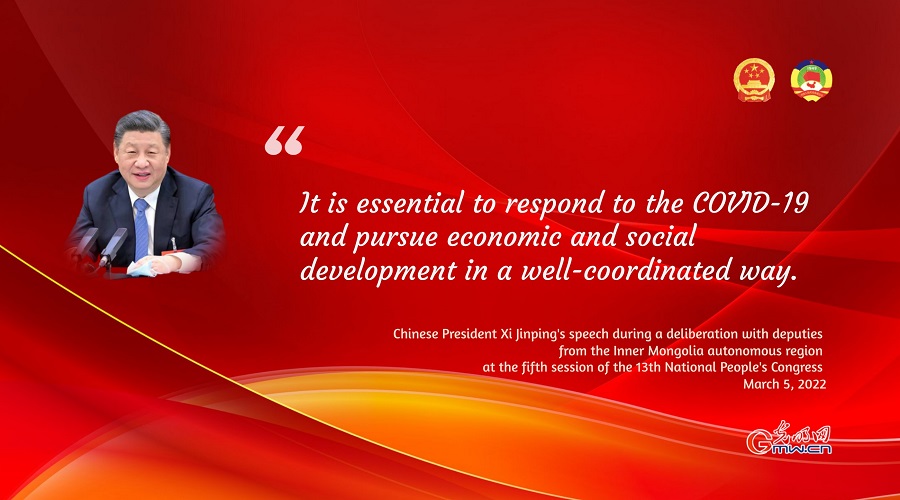 -- It is essential to respond to the COVID-19 and pursue economic and social development in a well-coordinated way.
Photo source: Xinhua
Editor: Zhang Zhou