In response to the current COVID-19 outbreak, Shanghai Municipal Government instructed to transform the National Exhibition and Convention Center (Shanghai) into a makeshift hospital.
This is another centralized place for isolation and treatment in Shanghai, following the Shanghai World Expo Exhibition and Convention Center, the Shanghai New International Expo Center and the Fuxing Hall at the China Flower Expo in Shanghai, and the Lingang Special Area of the China (Shanghai) Pilot Free Trade Zone.
The National Exhibition and Convention Center (Shanghai) makeshift hospital is set to open Saturday. Once completed, it will cover 600,000 square meters with a capacity of 50,000 beds, making it the largest mobile cabin hospital in Shanghai.
The makeshift hospital will mainly be composed of three areas, including living areas for medical staff, buffer zones (including primary disinfection area, secondary disinfection area, buffer area, and storage area), and living areas for patients.
On the late night of April 5th, construction teams of China State Construction entered the National Convention and Exhibition Center (Shanghai) and started construction work.
The construction was under an urgent schedule of 4 days, with an installation period of only 2 days. The construction team also needed to overcome the difficulty of the inability of goods from factories in other provinces to enter the city under "static management" in Shanghai.
Facing the unprecedented challenge, construction workers made scientific schedules, divided areas and assigned the responsibility to specific individuals, and operated in 24 hours non-stop rotation.
Zhai Lei, Party Secretary and chairman of the China State Construction Second Engineering Bureau East China Branch, said, "Patients can be treated as soon as the makeshift hospital is completed. So we must complete the project on time without any conditions or discounts."
People work at the National Exhibition and Convention Center in East China's Shanghai on April 8, 2022. (Photo provided to Guangming Online)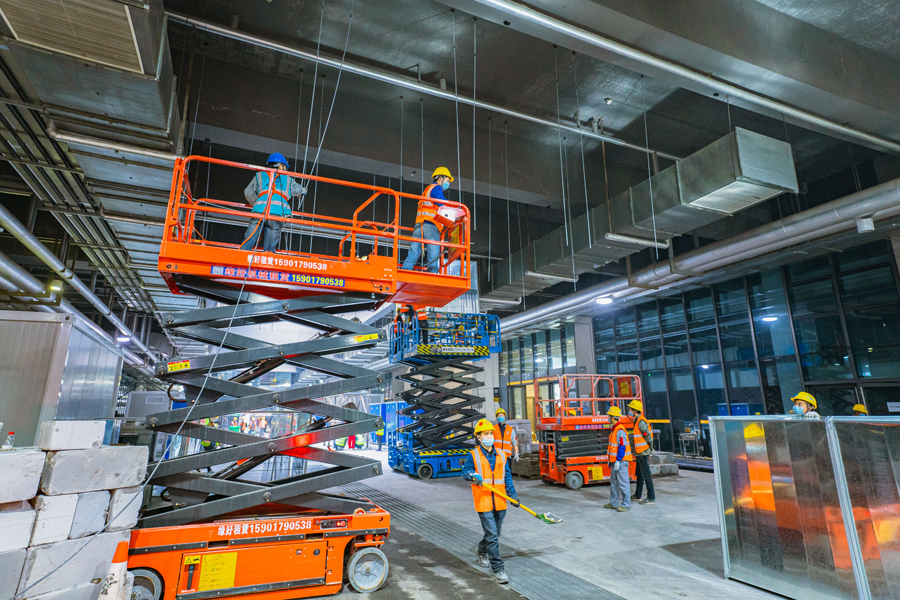 People work at the National Exhibition and Convention Center in East China's Shanghai on April 8, 2022. (Photo provided to Guangming Online)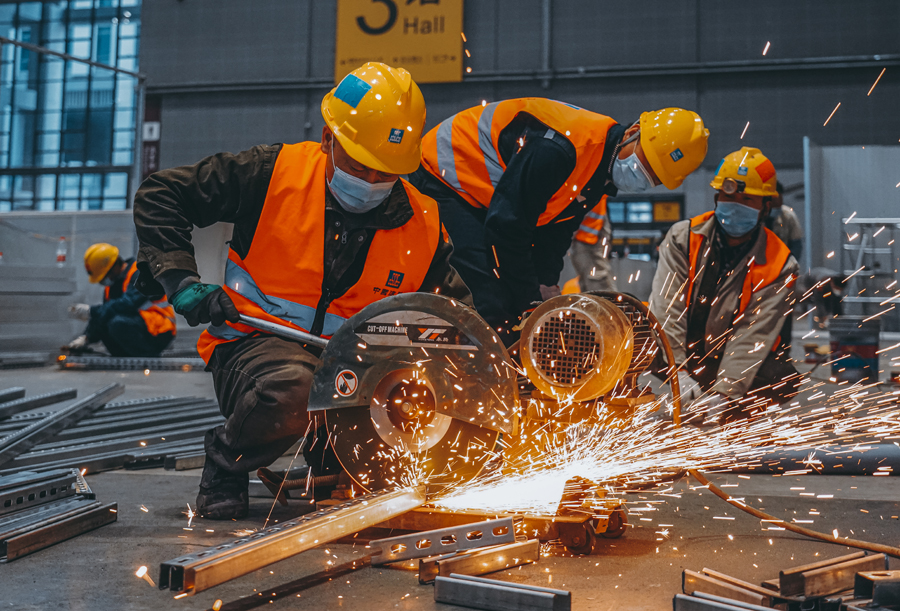 People work at the National Exhibition and Convention Center in East China's Shanghai on April 8, 2022. (Photo provided to Guangming Online)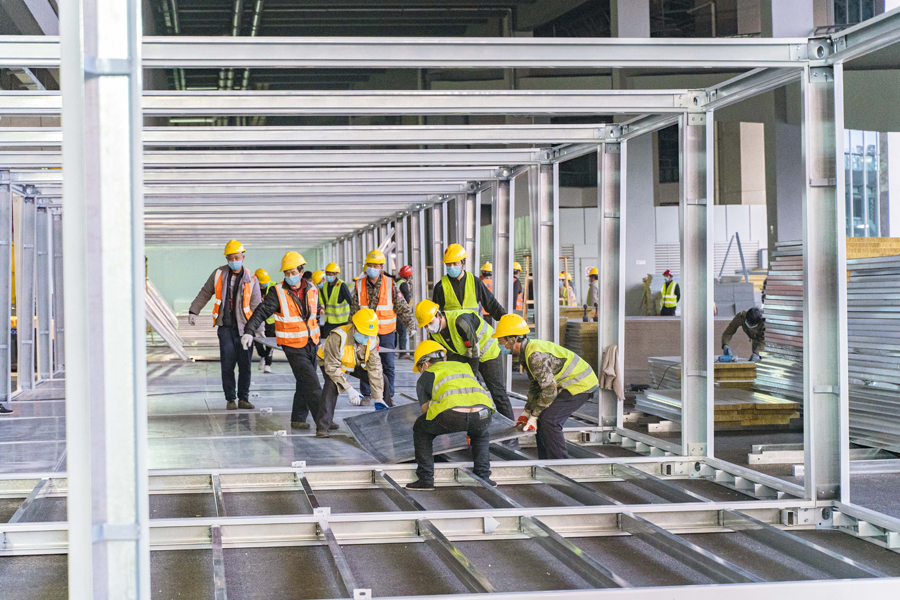 People work at the National Exhibition and Convention Center in East China's Shanghai on April 8, 2022. (Photo provided to Guangming Online)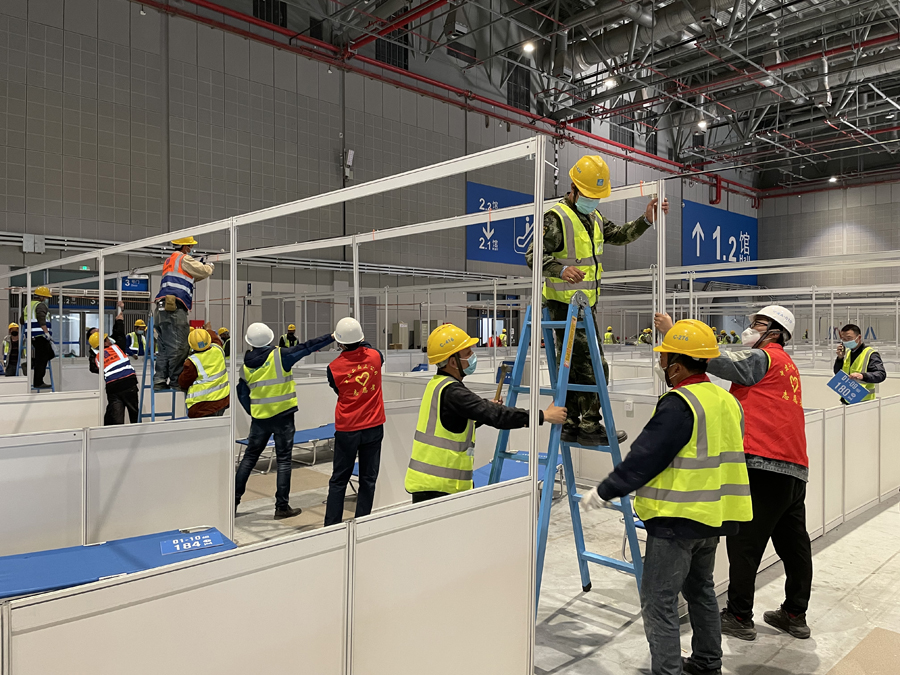 People work at the National Exhibition and Convention Center in East China's Shanghai on April 8, 2022. (Photo provided to Guangming Online)
Editor: GSY