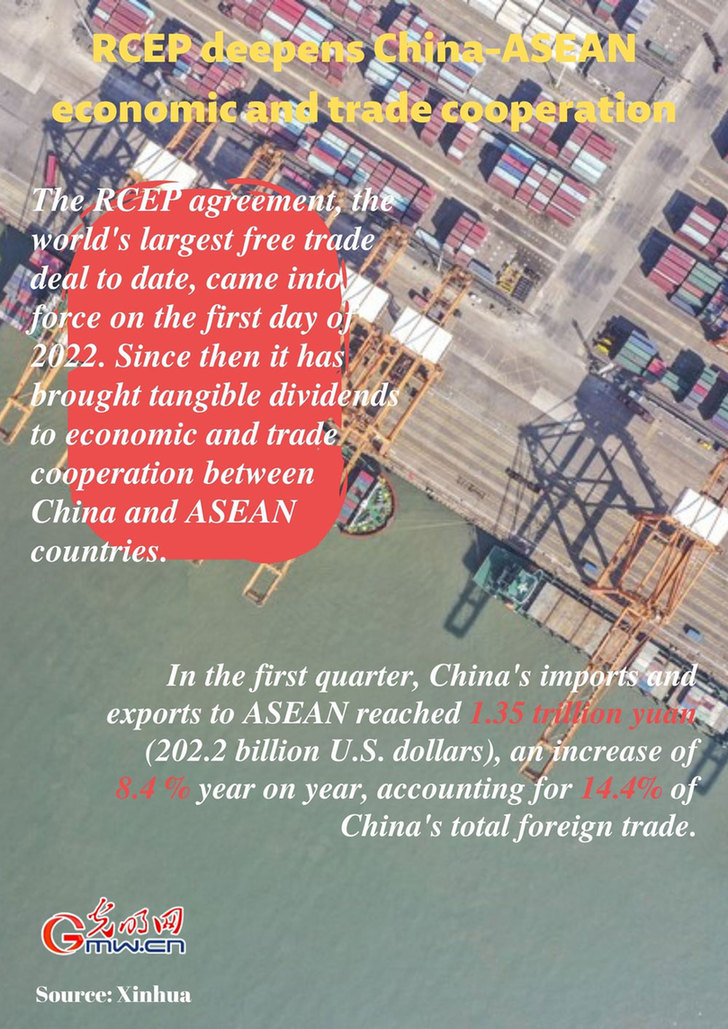 The RCEP has helped reduce the tariff on manganese ore in Malaysia from 3 percent to 2.4 percent, making the industrial chain connecting China, ASEAN and Japan more competitive in the international market, and promoting the development of the regional economy.
The RCEP agreement, the world's largest free trade deal to date, came into force on the first day of 2022. Since then it has brought tangible dividends to economic and trade cooperation between China and ASEAN countries.
Customs data shows that, in the first quarter, China's imports and exports to ASEAN reached 1.35 trillion yuan (202.2 billion U.S. dollars), an increase of 8.4 percent year on year, accounting for 14.4 percent of China's total foreign trade.
During the period, trade between China and ASEAN accounted for 47.2 percent -- or nearly half -- of China's foreign trade with RCEP partners, according to the data. With the RCEP agreement, ASEAN has once again overtaken the EU to become China's largest trading partner.
Editor: Zhang Zhou