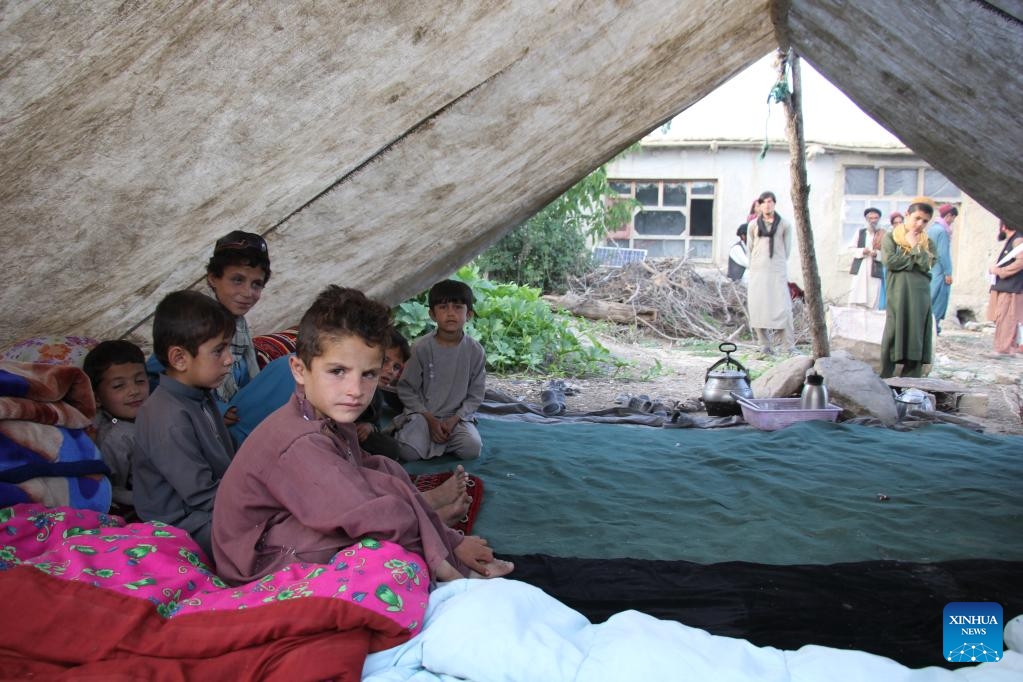 Photo taken on July 18, 2022 shows the earthquake-affected children in Paktika province, Afghanistan. (Photo by Sabawoon/Xinhua)
ZIRUK, Afghanistan, July 24 (Xinhua) -- Living in a China-donated tent, Zarif, 41, believed that U.S. freezing Afghanistan's assets has undermined the local post-earthquake rehabilitation and reconstruction.
A destructive earthquake striking Afghanistan on June 22 killed more than 1,000 people, injured more than 3,000 others and destroyed more than 17,000 houses, mostly in Paktika and the neighboring Khost provinces.
"We have hugely suffered due to the earthquake, have lost our houses and everything we had. We need help but unfortunately, Afghanistan's assets were frozen in U.S. banks, having affected the assistance," Zarif, a resident affected by the earthquake in Ziruk district, Paktika, told Xinhua.
"The blocking of money has increased our miseries, it has badly affected our banking system as we can't withdraw money," said Zarif, who lost a few family members and relatives in the destructive tremor.
The man called on the international community to ask Americans to unfreeze Afghanistan's assets.
"We ask the international community to exert pressure on the U.S. to release our money," Zarif said.
Following the withdrawal of the U.S.-led forces from the Asian country, Afghanistan's assets worth more than 9 billion U.S. dollars were frozen by the United States as part of its sanctions on the new rulers of the war-torn country.
To further mount pressure on the Taliban-run administration, U.S. President Joe Biden signed a decree in February allowing allocating 3.5 billion dollars from the frozen Afghan assets to the families of 9/11 terror attack victims and meanwhile a same amount to humanitarian aid for helping the needy Afghan people.
The decision has been widely condemned by Afghans as utterly unjust, who have urged the White House to unfreeze Afghanistan's assets.
"Afghans will further suffer if the U.S. sanctions are not lifted," Zarif said.
Agreeing with Zarif, Jassim Khan, another local affected by the earthquake, opined that the U.S. sanctions have further worsened the already broken economy of cash-strapped Afghanistan.
"The sanctions have damaged our banking system as neither the individuals nor the donors can send their assistance via bank," Khan said.
On the negative impact of U.S. sanctions on transferring assistance to the quake-affected region, Mohammad Nasim Haqqani, spokesperson of State Ministry for Disaster Management and Humanitarian Affairs, said that the sanctions have undermined the international cooperation with Afghanistan.
"The negative impact of the sanctions is tangible as some institutions can't receive humanitarian aid in cash through bank because of the U.S. embargo and some countries can't send assistance as the banking system has been affected," Haqqani told Xinhua.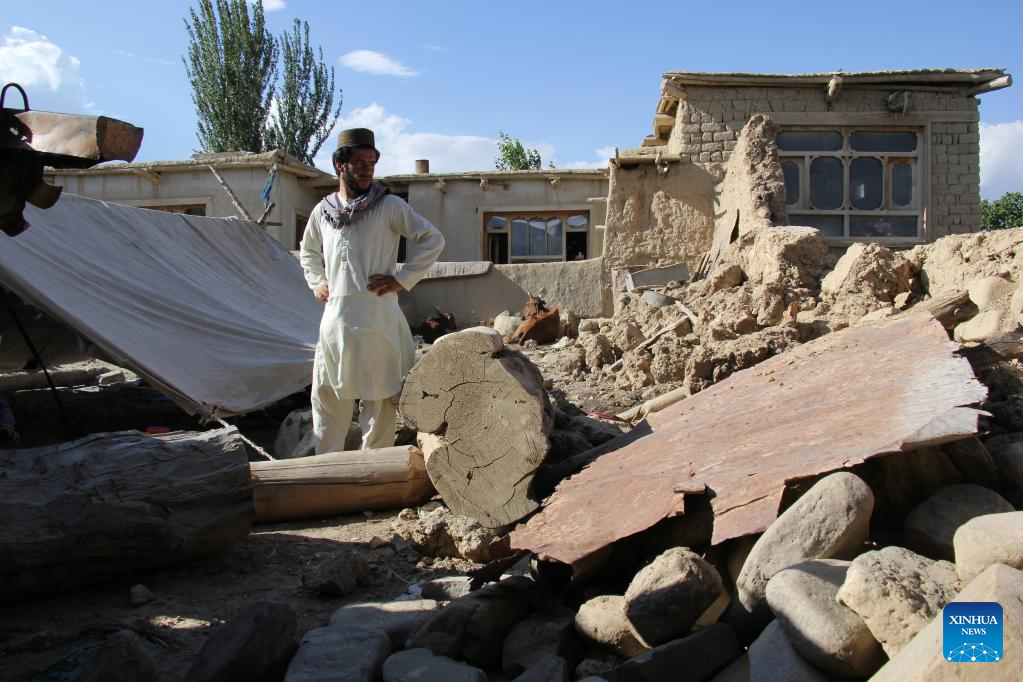 A man stands in the rubble of a damaged house in Paktika province, Afghanistan, July 18, 2022. (Photo by Sabawoon/Xinhua)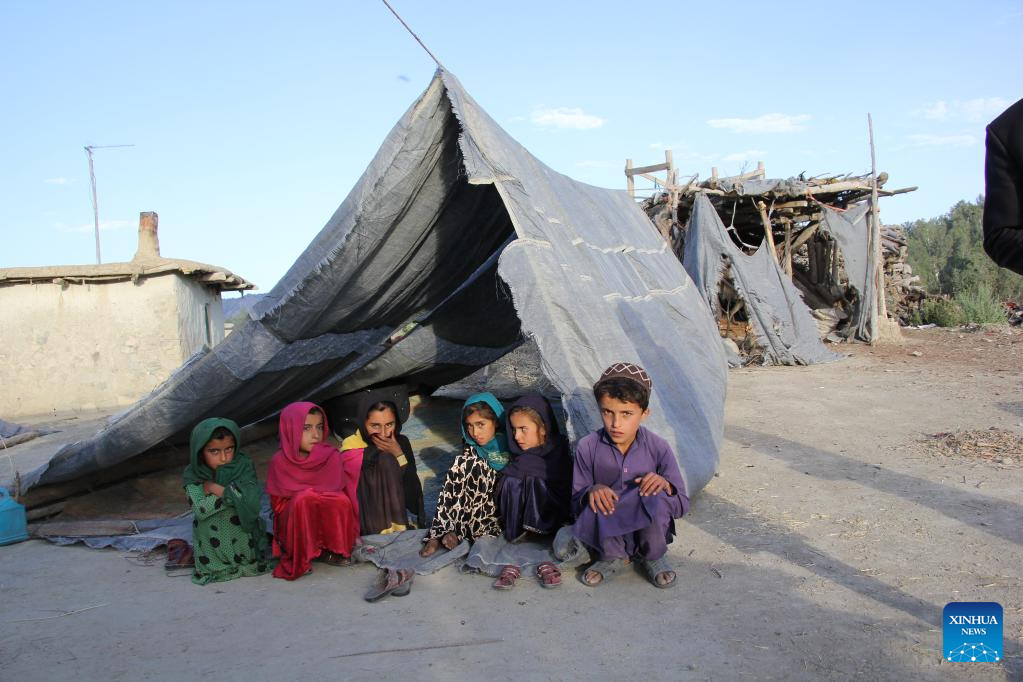 Photo taken on July 18, 2022 shows the earthquake-affected children in Paktika province, Afghanistan. (Photo by Sabawoon/Xinhua)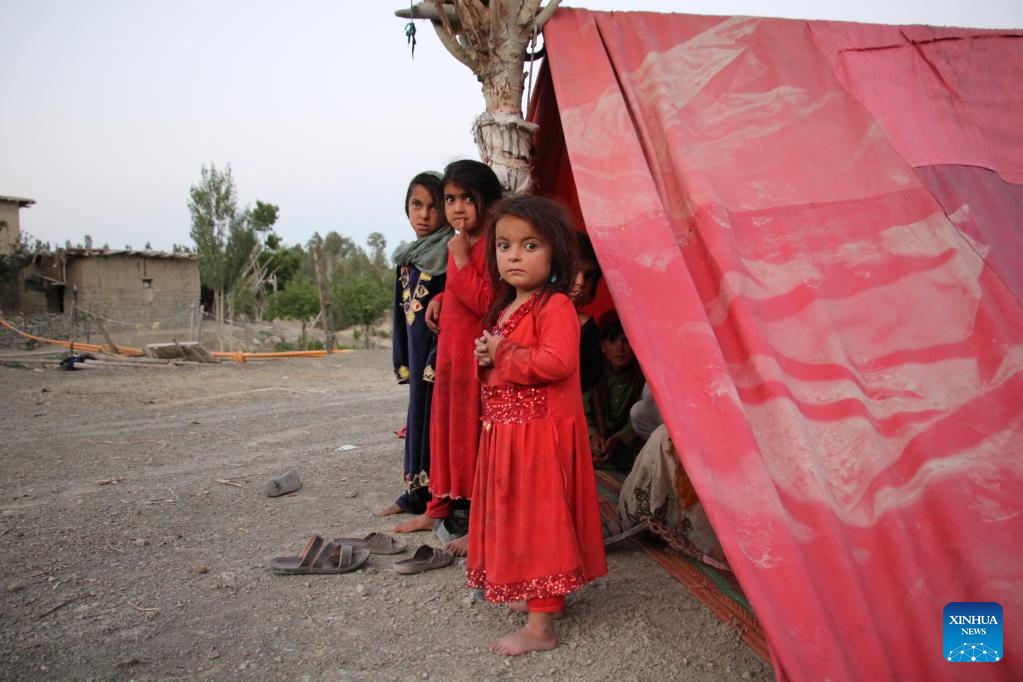 Photo taken on July 18, 2022 shows the earthquake-affected children in Paktika province, Afghanistan. (Photo by Sabawoon/Xinhua)
Editor: WXY