Beijing, Tianjin and Hebei media were invited to Daxing International Hydrogen Energy Demonstration Zone to carry out the "Daxing in My Eyes" activity on August 11, 2022.
Daxing International Hydrogen Energy Demonstration Zone is located in the southern center of Beijing, adjacent to Daxing International Airport, Jingdong "Asia No.1", Jingnan Logistics base and other important transportation hubs. It is committed to becoming the world's leading hydrogen energy technology application scene and hydrogen energy technology enterprise incubation and acceleration demonstration zone.
At present, Daxing District has established a complete industrial chain covering the "manufacture, storage, transportation, processing and use" of hydrogen energy, with more than 300 hydrogen energy reserve projects, 129 registered enterprises and 46 landed enterprises, forming a good development situation of multi-source and multi-party coordination. In the future, Daxing District will build "benchmarking hydrogen zone, green hydrogen zone and global hydrogen zone", and shape the demonstration card and global benchmark of Daxing hydrogen energy.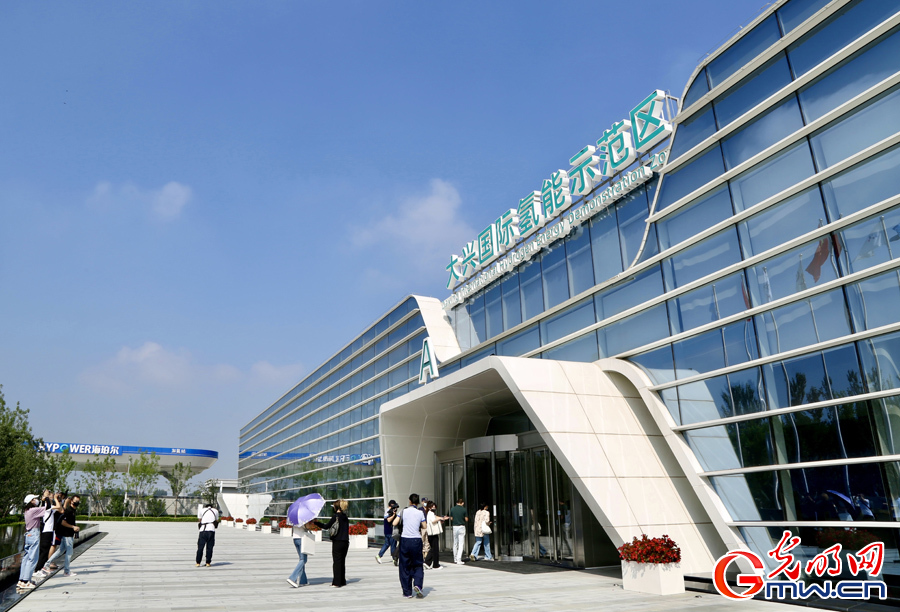 Photo taken on August 11, 2022 shows the Daxing Hydrogen Energy Demonstration Zone.(Ran Minlu/Guangming Picture)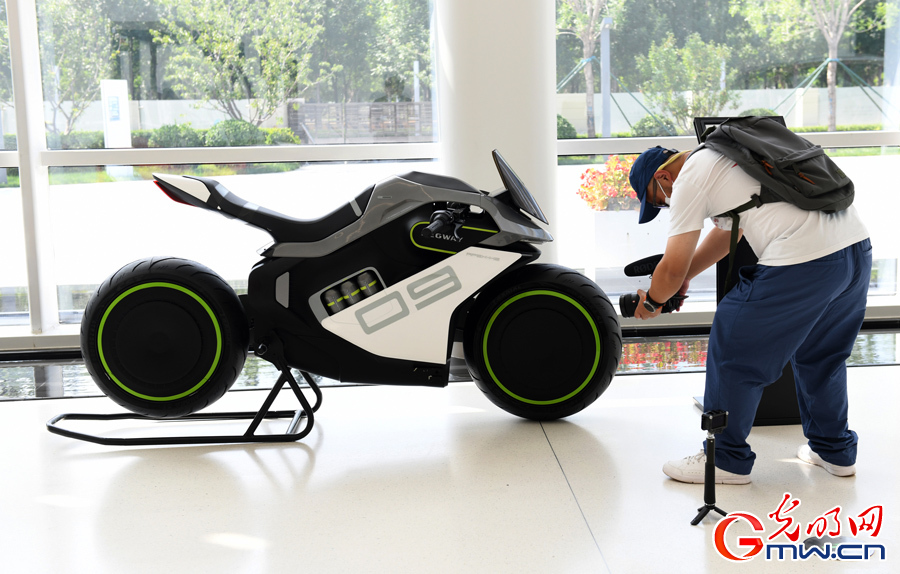 Photo taken on August 11, 2022 shows tourists taking pictures of a cyberpunk style hydrogen hybrid motorcycle in the Daxing Hydrogen Energy Demonstration Zone.(Pan Di/Guangming Picture)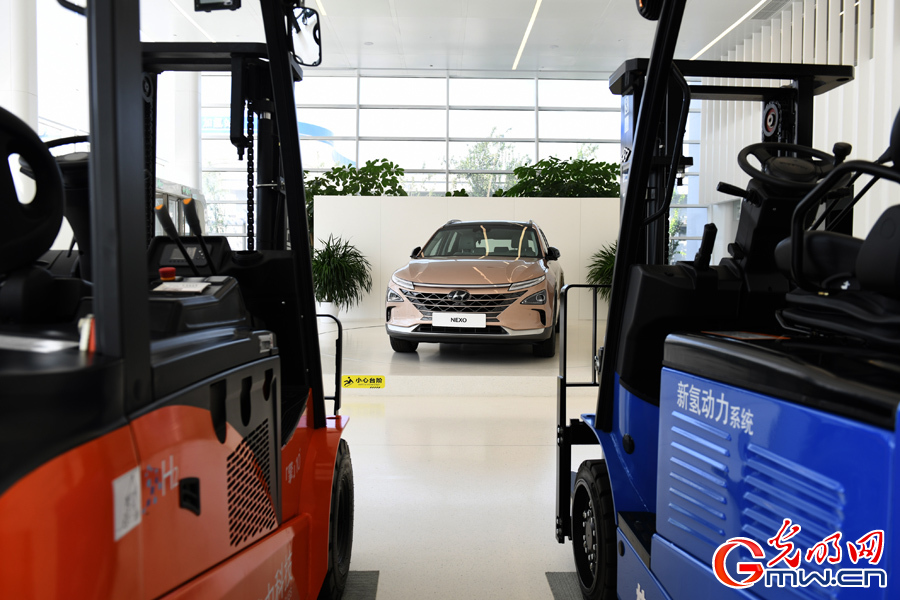 Photo taken on August 11, 2022 shows the world's first SUV dedicated to hydrogen fuel cells demonstrated in the Daxing Hydrogen Energy Demonstration Zone.(Pan Di/Guangming Picture)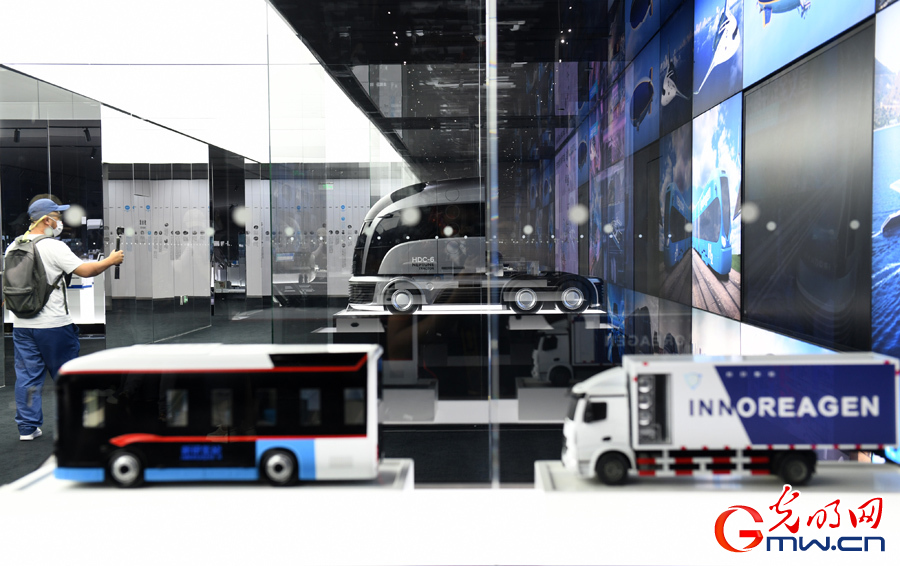 Photo taken on August 11, 2022 shows tourists taking pictures ofhydrogen fuel cell vehiclesin the Daxing Hydrogen Energy Demonstration Zone.(Pan Di/Guangming Picture)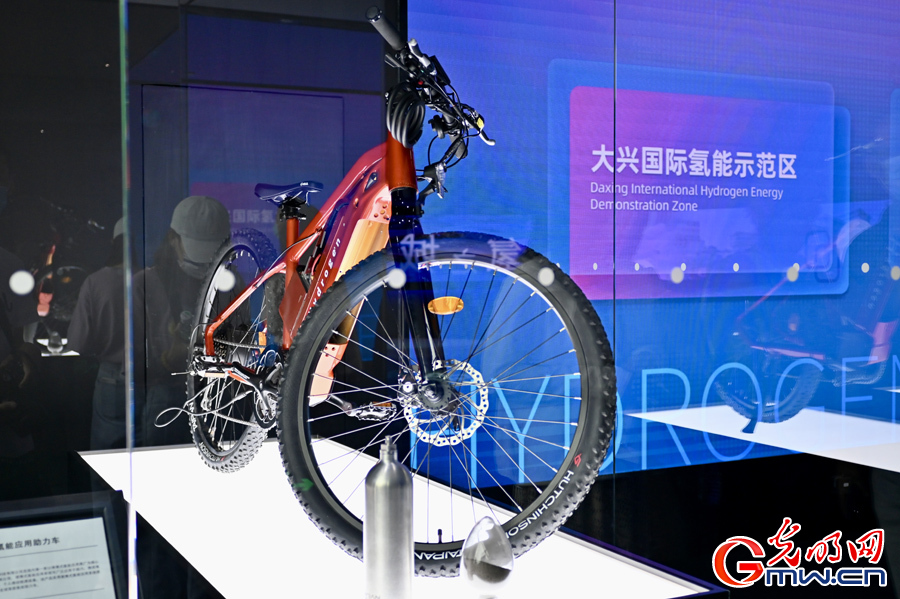 Photo taken on August 11, 2022 shows a portable hydrogen powered moped demonstrated in the Daxing Hydrogen Energy Demonstration Zone.(Ran Minlu/Guangming Picture)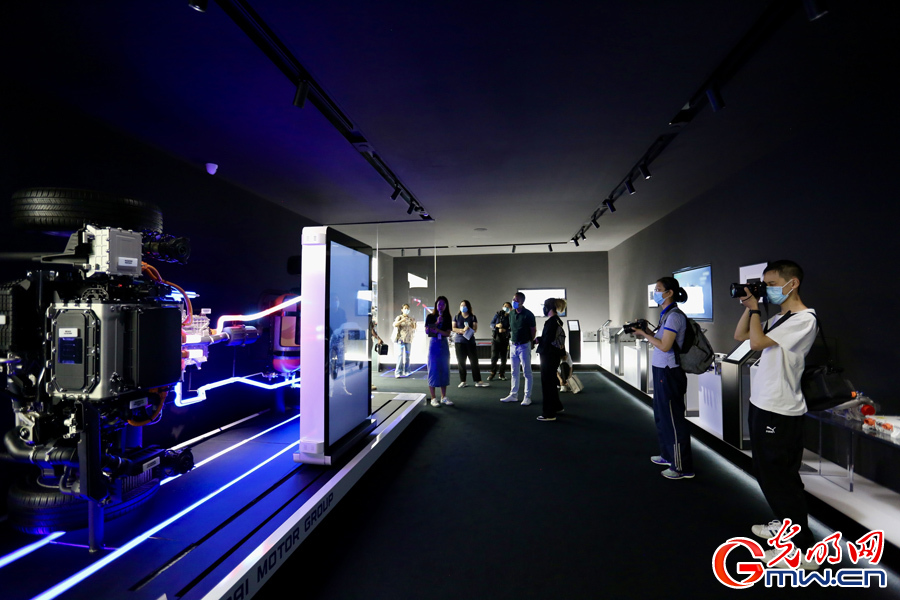 Photo taken on August 11, 2022 shows media visiting the Daxing Hydrogen Energy Demonstration Zone.(Ran Minlu/Guangming Picture)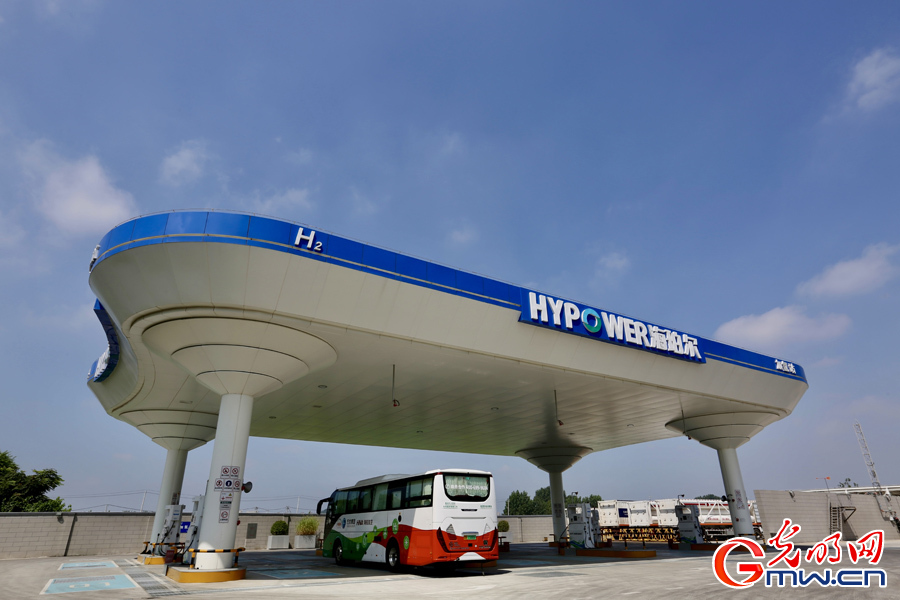 Photo taken on August 11, 2022 shows a hydrogen fuel cell bus hydrogenating at the Hypower hydrogen fueling station in Daxing district.(Ran Minlu/Guangming Picture)
Editor: ZAD