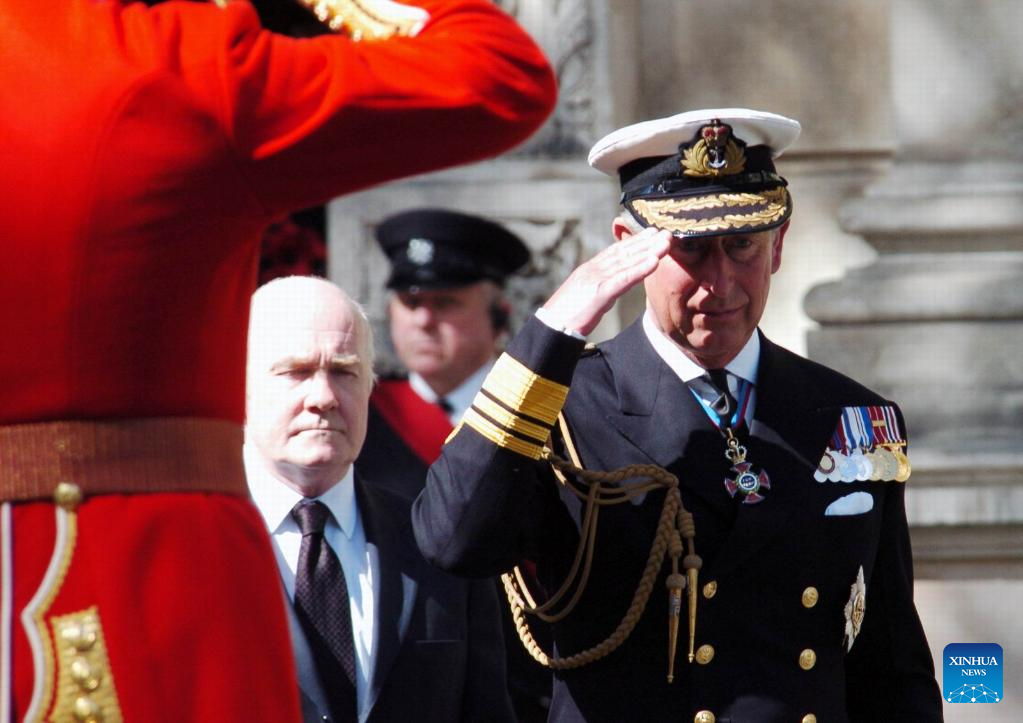 File photo taken on May 8, 2005 shows Britain's Prince Charles attending a celebration for the 60th anniversary of the victory of WWII in Europe, held in London, Britain. (Xinhua/Wang Jianhua)
LONDON, Sept. 8 (Xinhua) -- With the death of Queen Elizabeth II, her son Charles has become Britain's new King, according to Buckingham Palace.
"The Queen died peacefully at Balmoral this afternoon. The King and The Queen Consort will remain at Balmoral this evening and will return to London tomorrow," Buckingham Palace said in a statement on Thursday.
Queen Elizabeth II, Britain's longest-reigning monarch in history, died aged 96. Earlier in the day, Buckingham Palace said the monarch was under medical supervision due to doctors' concerns over her health. The royal family members soon rushed to Scotland to be at her side following the announcement.
As part of Britain's constitutional monarchy system, the crown is passed on to her eldest son Charles. It is not immediately known when the official coronation ceremony will take place.
"The death of my beloved Mother, Her Majesty The Queen, is a moment of the greatest sadness for me and all members of my family," King Charles said in a statement.
"We mourn profoundly the passing of a cherished Sovereign and a much-loved Mother. I know her loss will be deeply felt throughout the country, the Realms and the Commonwealth, and by countless people around the world," it added.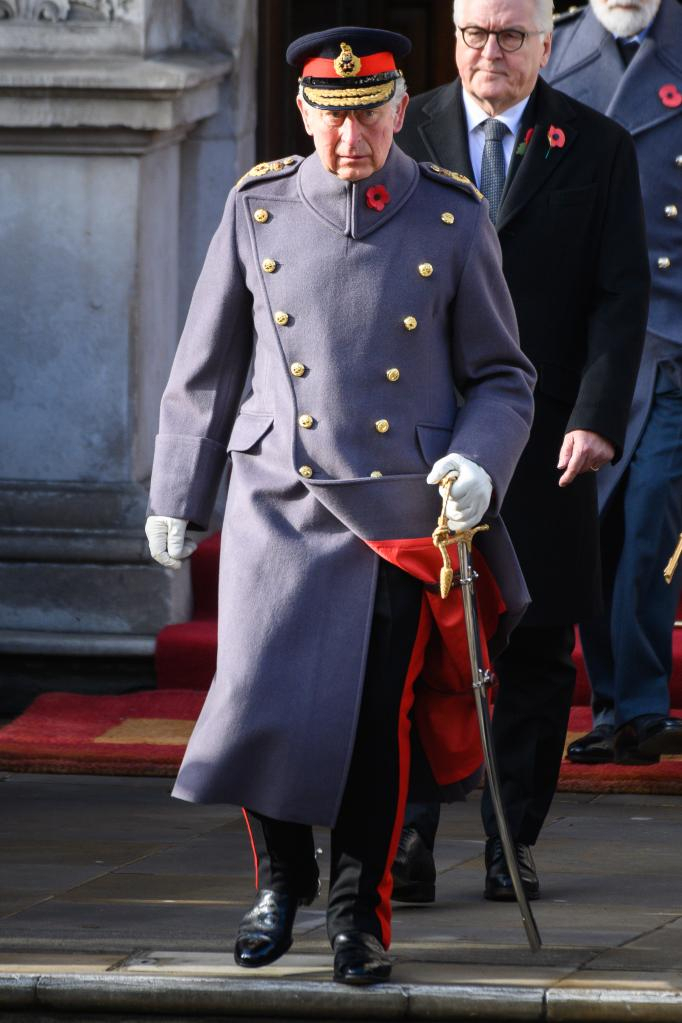 File photo taken on Nov. 11, 2018 shows Britain's Prince Charles attending the annual remembrance ceremony marking the 100th anniversary of the end of the First World War, in London, Britain. (Xinhua/Han Yan)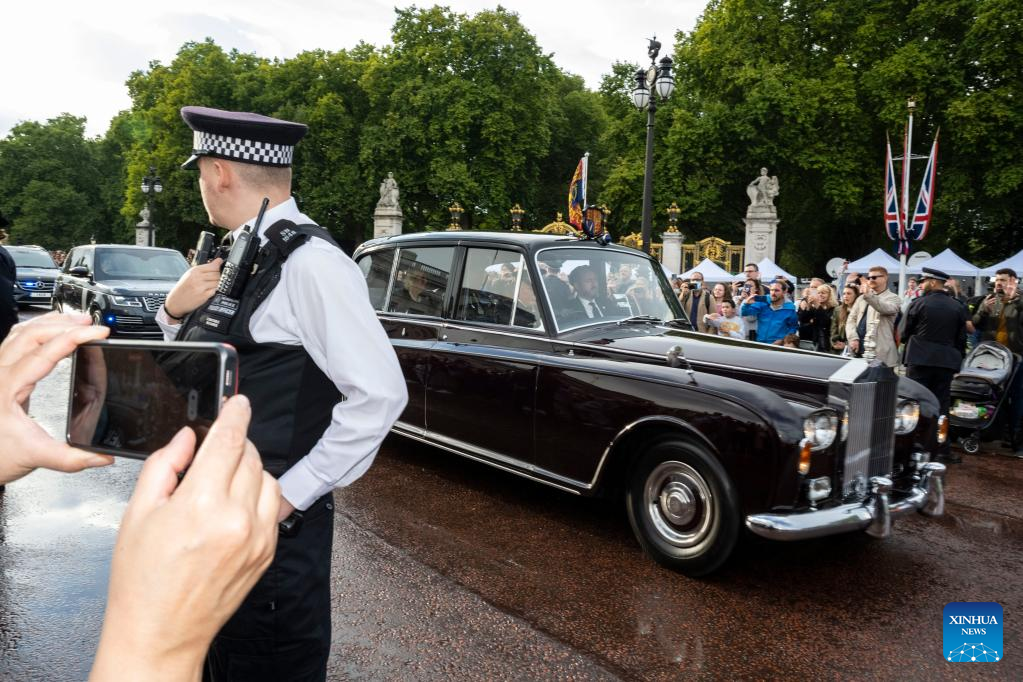 Britain's King Charles III and Queen Consort Camilla leave Buckingham Palace in London, Britain, Sept. 9, 2022. With the death of Queen Elizabeth II, her son Charles has become Britain's new king, according to Buckingham Palace. (Photo by Stephen Chung/Xinhua)
Editor: WXY