September is time for the annual autumn pasture transfer in Tielang Village, Menba Township, Mozhugongka County, southwest China's Tibet Autonomous Region. Compared with previous years' transition, it is necessary to arrange the seasonal transition of herdsmen in time while doing a good job in epidemic prevention and control. Faced with the dual pressures of epidemic prevention and control and people's production and life, Wei Se, the first secretary of the village, convened the team members of the two committees of the village to coordinate and solve the difficulties faced by herdsmen when they moved to other places. Tieerlang Village in Baxiang is 90 kilometers away from the county seat. The whole village is dominated by animal husbandry. At present, there are 4,317 livestock, and the grassland area is 214,800 mu.
At 7 o'clock in a morning of September, it was just dawn. After the resident team of Tielang Village and the members of the two committees of the village prepared medicines and medical masks in the car, they drove to the village's second dragon group to start the first batch of autumn pasture transfer work this year with the herdsmen.
Qu Zha, a herdsman of the second group of dragons, milked his yak early, and began to pack up furniture and tents, ready to move to autumn pasture with other herders. Qu Zha said happily, "There are six people and more than 90 yaks in my family. It's beginning to fall here. It's very cold, and the grass is almost eaten. Today, we are going to leave the summer pasture where we have lived for more than two months and move to the autumn pasture."
On the way to the autumn pasture, some of the herdsmen of the second dragon group rode horses, some rode motorcycles, and some drove livestock on foot, followed by 10 cars filled with tents and furniture, and the mighty procession became a unique landscape in autumn.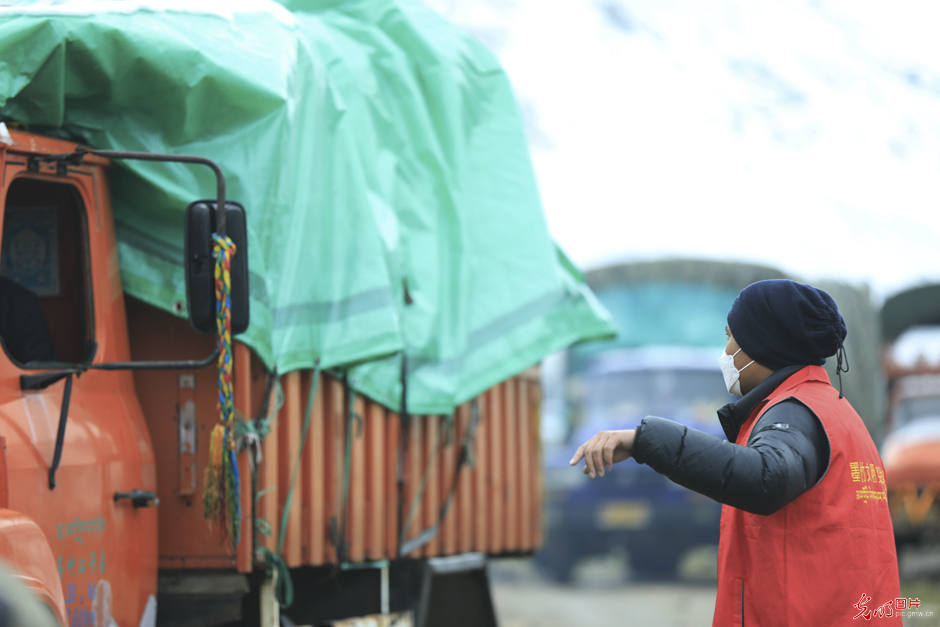 Photo taken on Sept. 8, 2022 shows Wei Se, the first secretary of Tielang Village in Menba Township, Mozhugongka County, southwest China's Tibet Autonomous Region, and the captain of the resident team in the village, easing traffic of herdsmen's vehicles. (Luo Ke/Guangming Picture)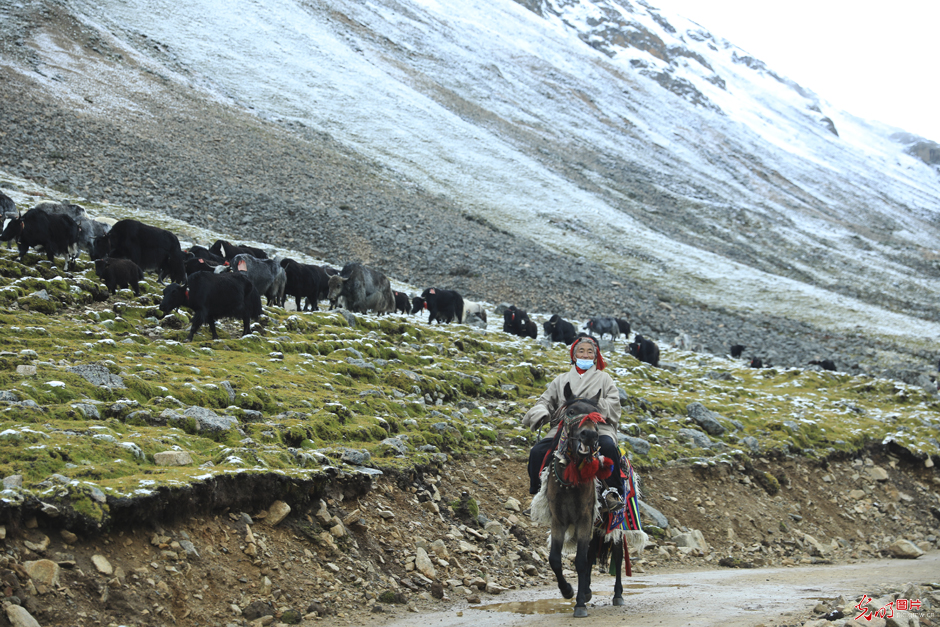 Photo taken on Sept. 8, 2022 shows herdsmen riding horses and driving cattle to the autumn pasture in Tielang Village, Menba Township, Mozhugongka County, southwest China's Tibet Autonomous Region. (Luo Ke/Guangming Picture)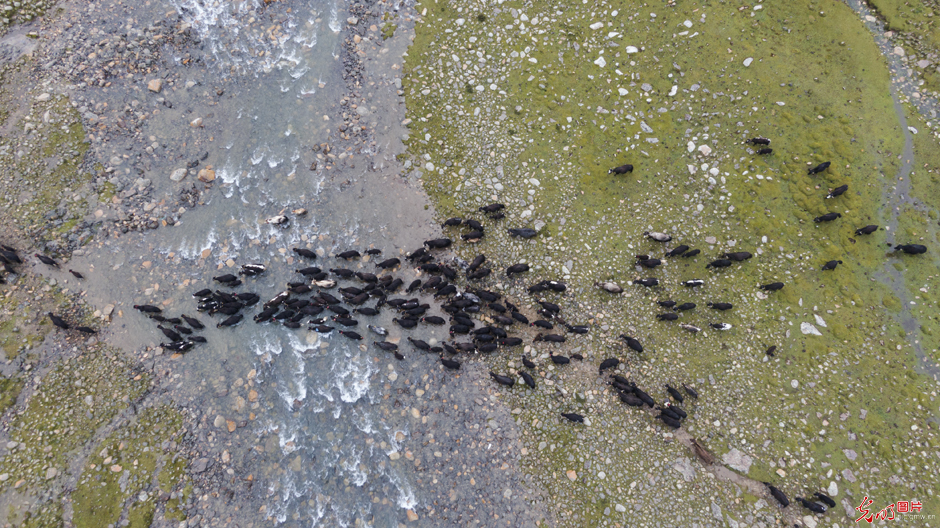 Photo taken on Sept. 8, 2022 shows a group of yaks crossing the river from summer pasture to autumn pasture in Mozhugongka County, southwest China's Tibet Autonomous Region. (Luo Ke/Guangming Picture)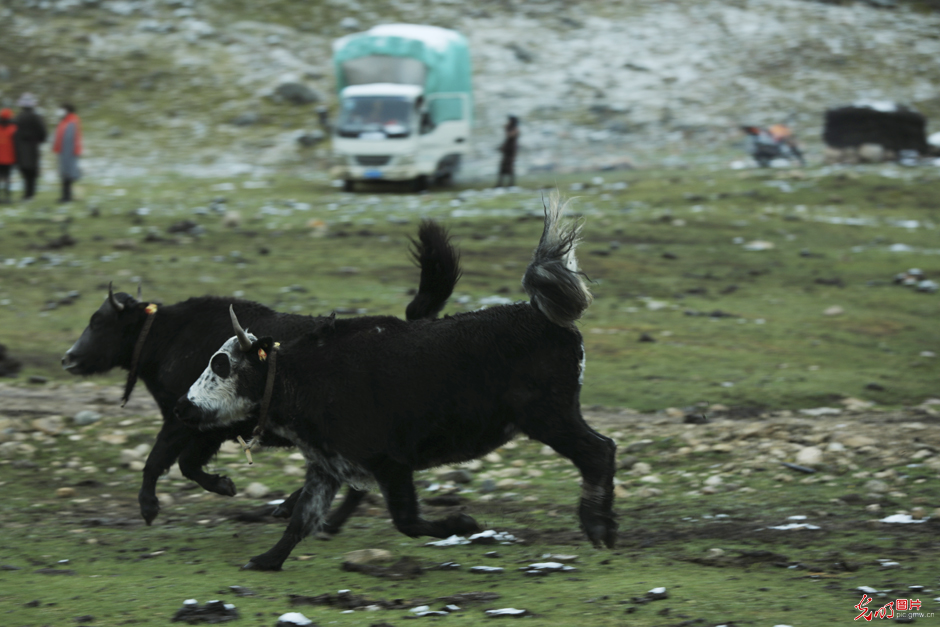 Photo taken on Sept. 8, 2022 shows yaks running on the lawn in Mozhugongka County, southwest China's Tibet Autonomous Region. (Luo Ke/Guangming Picture)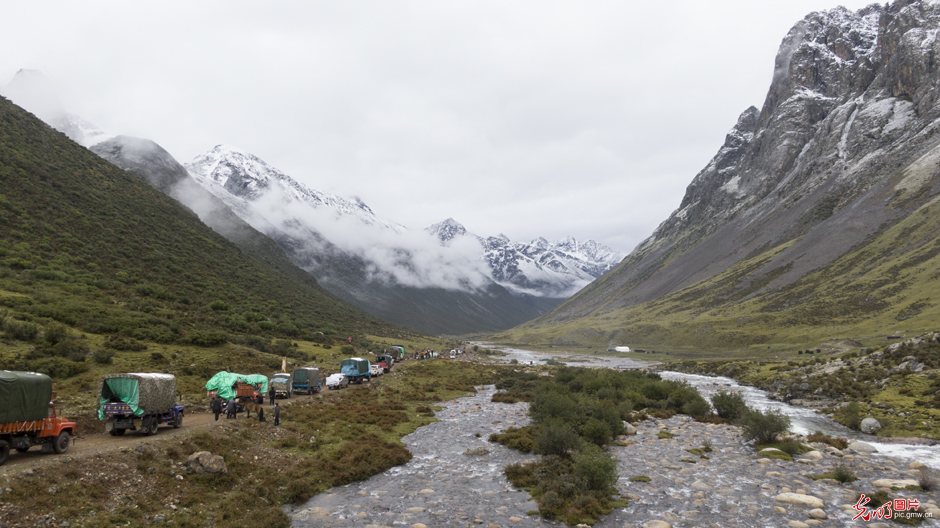 Photo taken on Sept. 8, 2022 shows freight vehicles of herdsmen's transit arranged to the autumn pasture in Mozhugongka County, southwest China's Tibet Autonomous Region. (Luo Ke/Guangming Picture)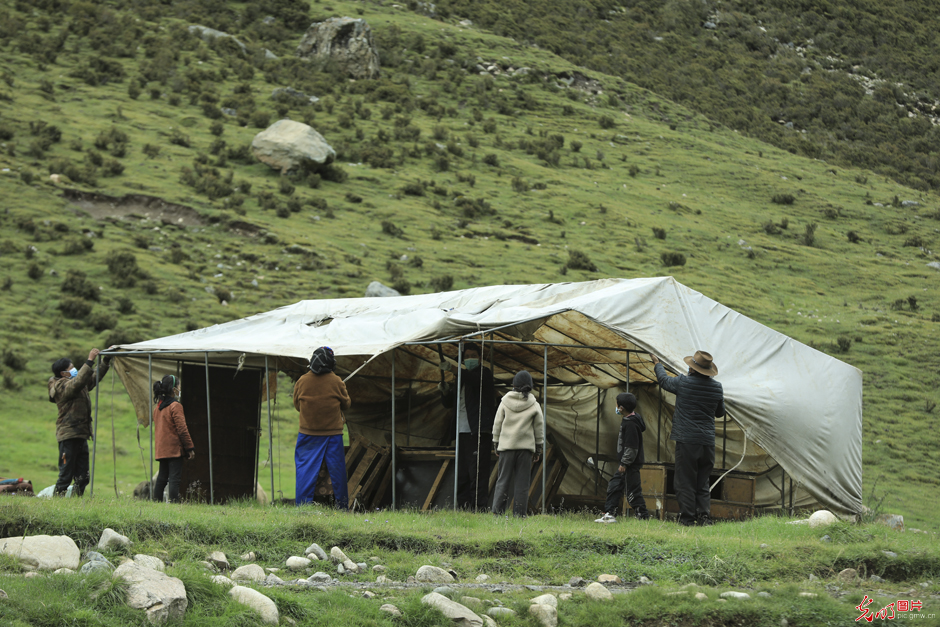 Photo taken on Sept. 8, 2022 shows herdsmen setting up tents at the autumn pasture in Mozhugongka County, southwest China's Tibet Autonomous Region. (Luo Ke/Guangming Picture)
Editor: WXY