Xi Jinping delivered a report to the 20th National Congress of the Communist Party of China (CPC) on behalf of the 19th CPC Central Committee at the Great Hall of the People in Beijing, capital of China, Oct. 16, 2022. The 20th CPC National Congress opened on Oct. 16, 2022.
Xi expounded on the missions and tasks of the Communist Party of China (CPC) on the new journey of the new era.
Here are some highlights: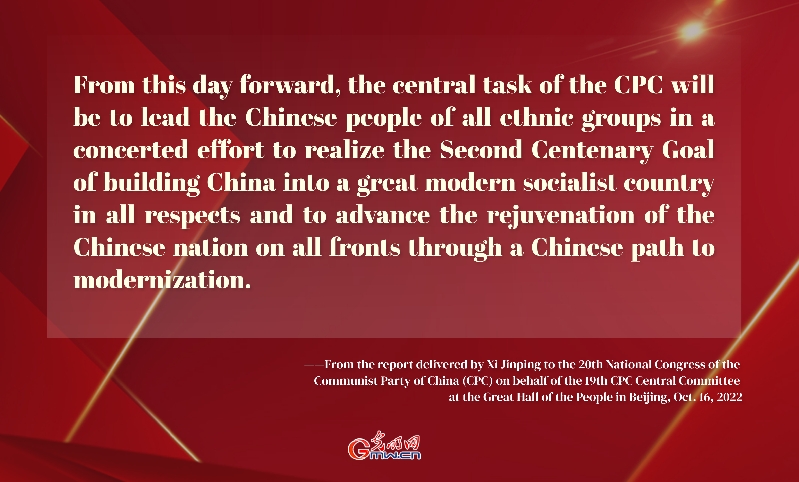 -- From this day forward, the central task of the CPC will be to lead the Chinese people of all ethnic groups in a concerted effort to realize the Second Centenary Goal of building China into a great modern socialist country in all respects and to advance the rejuvenation of the Chinese nation on all fronts through a Chinese path to modernization.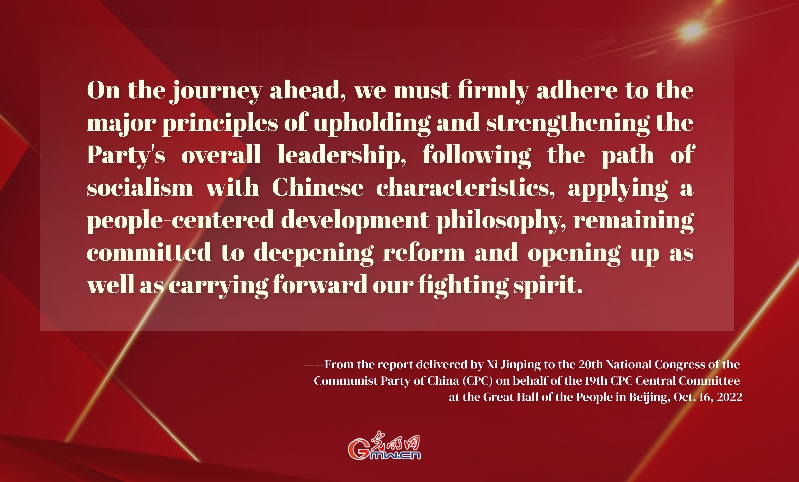 -- On the journey ahead, we must firmly adhere to the major principles of upholding and strengthening the Party's overall leadership, following the path of socialism with Chinese characteristics, applying a people-centered development philosophy, remaining committed to deepening reform and opening up as well as carrying forward our fighting spirit.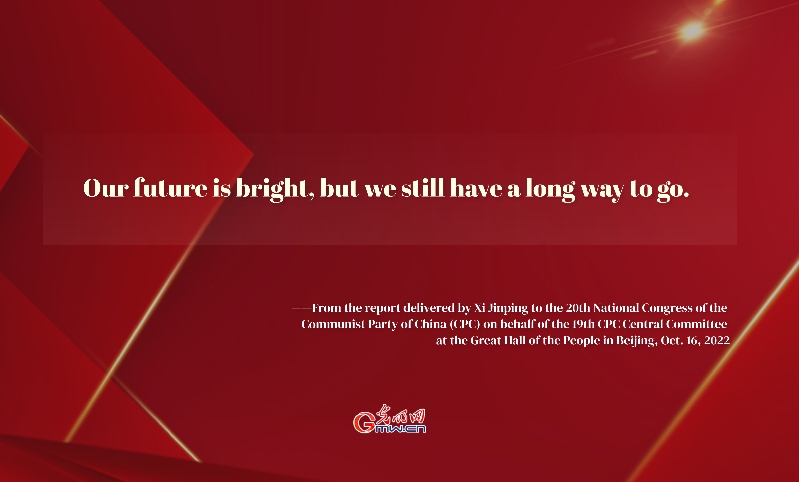 -- Our future is bright, but we still have a long way to go.
Editor: WXL