China is dedicated to promoting a human community with a shared future, Xi Jinping said on Sunday at the opening session of the 20th National Congress of the Communist Party of China.
Stressing that human society faces unprecedented challenges, Xi called upon all countries to hold dear humanity's shared values of peace, development, fairness, justice, democracy, and freedom, and promote mutual understanding and forge closer bonds with other peoples.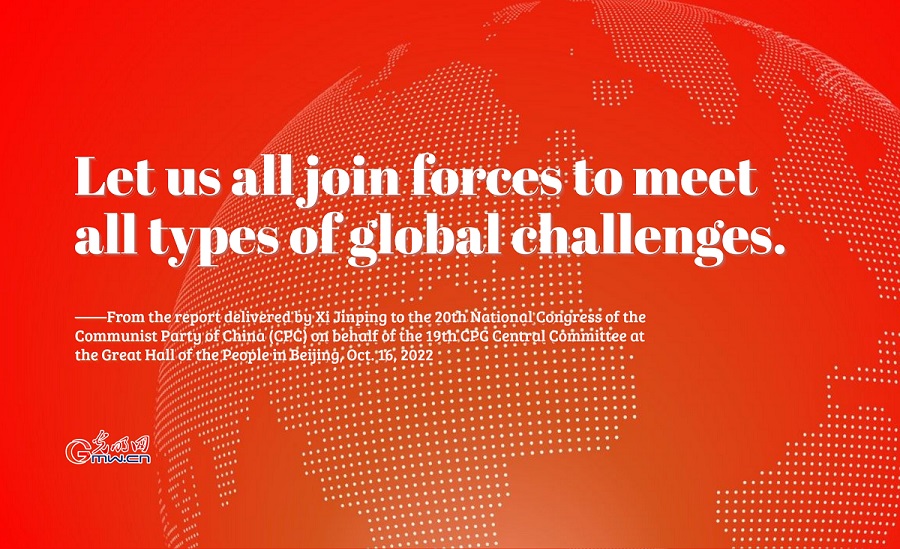 "Let us all join forces to meet all types of global challenges," Xi said.
China adheres to the Five Principles of Peaceful Coexistence in pursuing friendship and cooperation with other countries. It is committed to promoting a new type of international relations, deepening and expanding global partnerships based on equality, openness, and cooperation, and broadening the convergence of interests with other countries, Xi said.
China plays an active part in the reform and development of the global governance system. China upholds true multilateralism, promotes greater democracy in international relations, and works to make global governance fairer and more equitable, Xi said.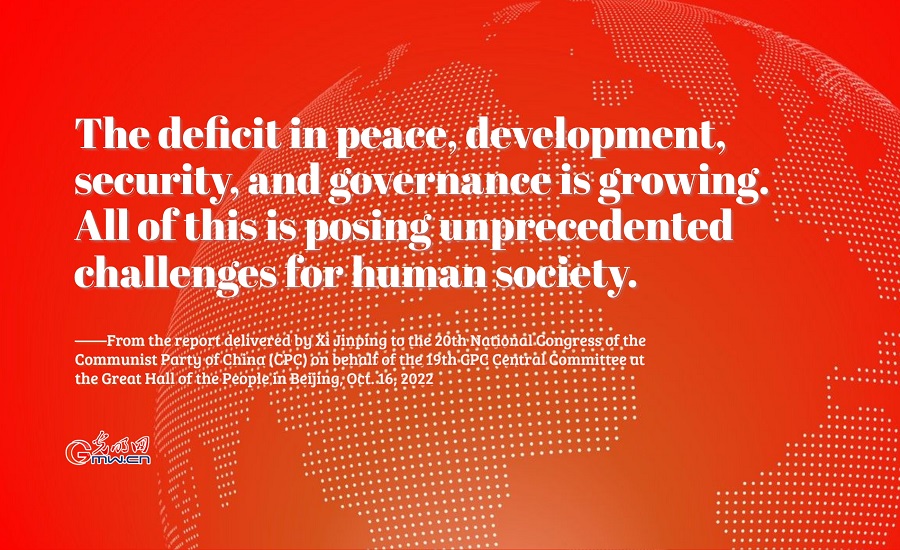 The deficit in peace, development, security, and governance is growing. All of this is posing unprecedented challenges for human society, Xi noted.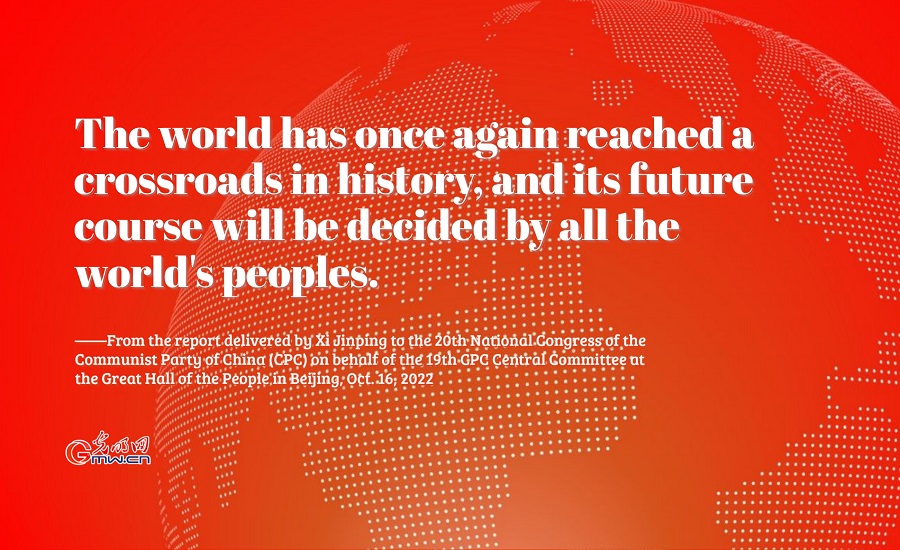 Xi said the world has once again reached a crossroads in history, and its future course will be decided by all the world's peoples.
The Chinese people are ready to work hand in hand with people across the world to create an even brighter future for humanity, Xi said.
Editor: WXY