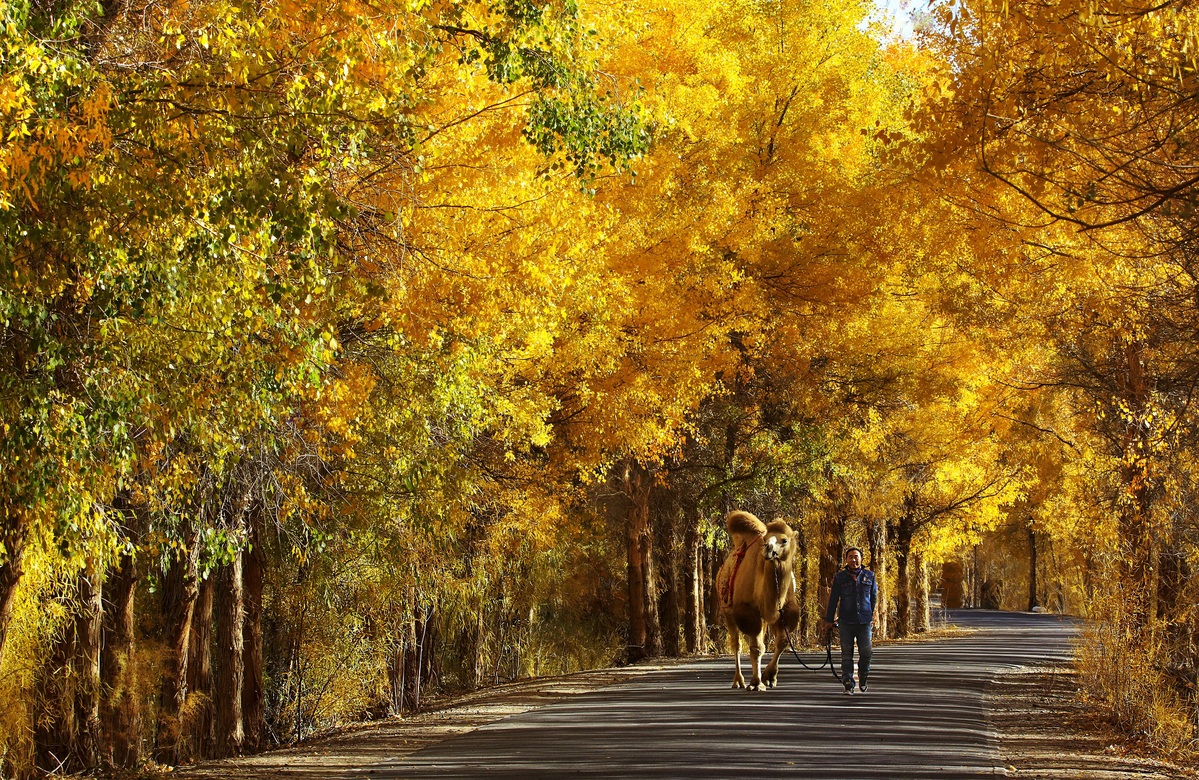 A man walks through a forest of golden Euphrates poplar trees with his camel in Jinta county of Gansu province. [Photo provided to chinadaily.com.cn]
Numerous photographers recently recorded the golden glory of dense, tall Euphrates poplar trees (Populus euphratica) standing straight near clear waters in Jinta county of Gansu province.
The county, whose history reaches back more than 4,000 years, is located in an oasis basin deep in the desert.
Jinta is known for its vast forests of Euphrates poplars, the largest artificial ones in northwestern China. The plants play an important role in blocking wind, fixing sand in place and water conservation.
Editor: JYZ