Chinese President Xi Jinping delivered a written speech titled "Staying Committed to and Jointly Promoting Development to Bring Asia-Pacific Cooperation to New Heights" at the Asia-Pacific Economic Cooperation (APEC) CEO Summit in Bangkok, Thailand, on Nov. 17, 2022. Here are the highlights of the speech: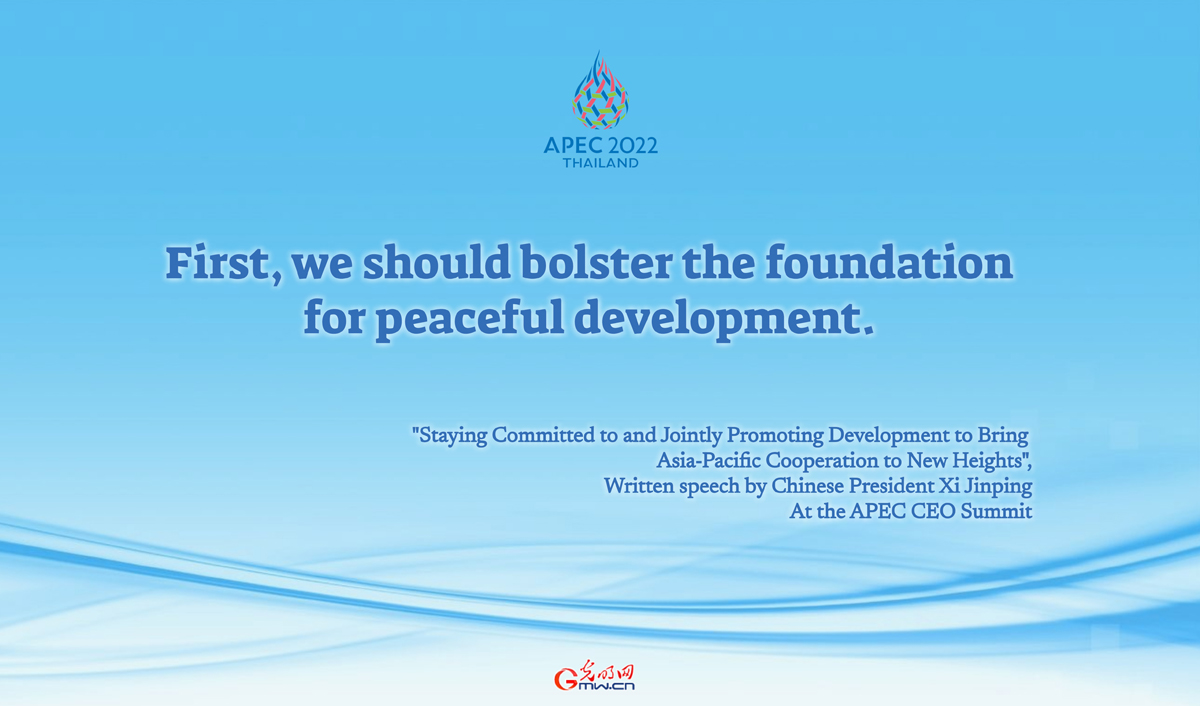 First, we should bolster the foundation for peaceful development. We should abide by the purposes and principles of the UN Charter, pursue the vision of common, comprehensive, cooperative and sustainable security, and jointly reject the Cold War mentality and bloc confrontation. We need to build an Asia-Pacific security architecture to create conditions for ensuring economic development and durable peace and stability in the Asia-Pacific.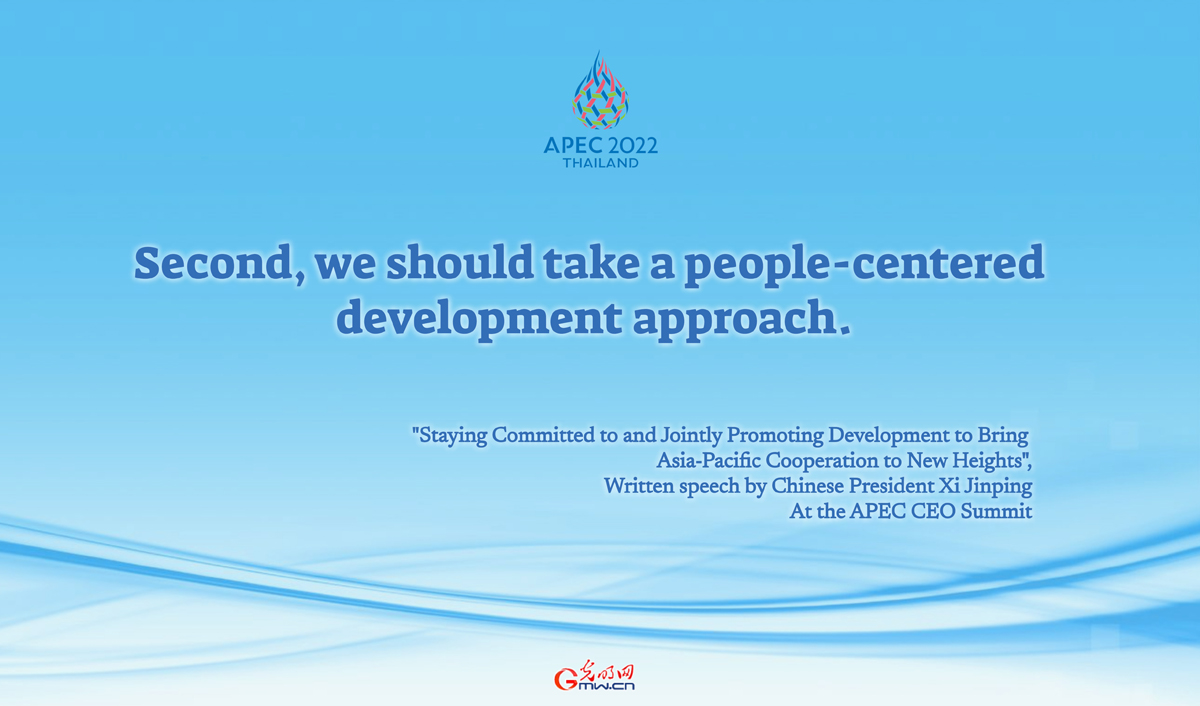 Second, we should take a people-centered development approach. We need to ensure people's well-being through economic development, meet the needs of vulnerable groups, narrow the income gap and foster an inclusive environment for development. The developed economies in the Asia-Pacific should play a positive role and actively support the developing economies. Together, we can forge a new partnership of unity and equality, a partnership that is balanced and inclusive.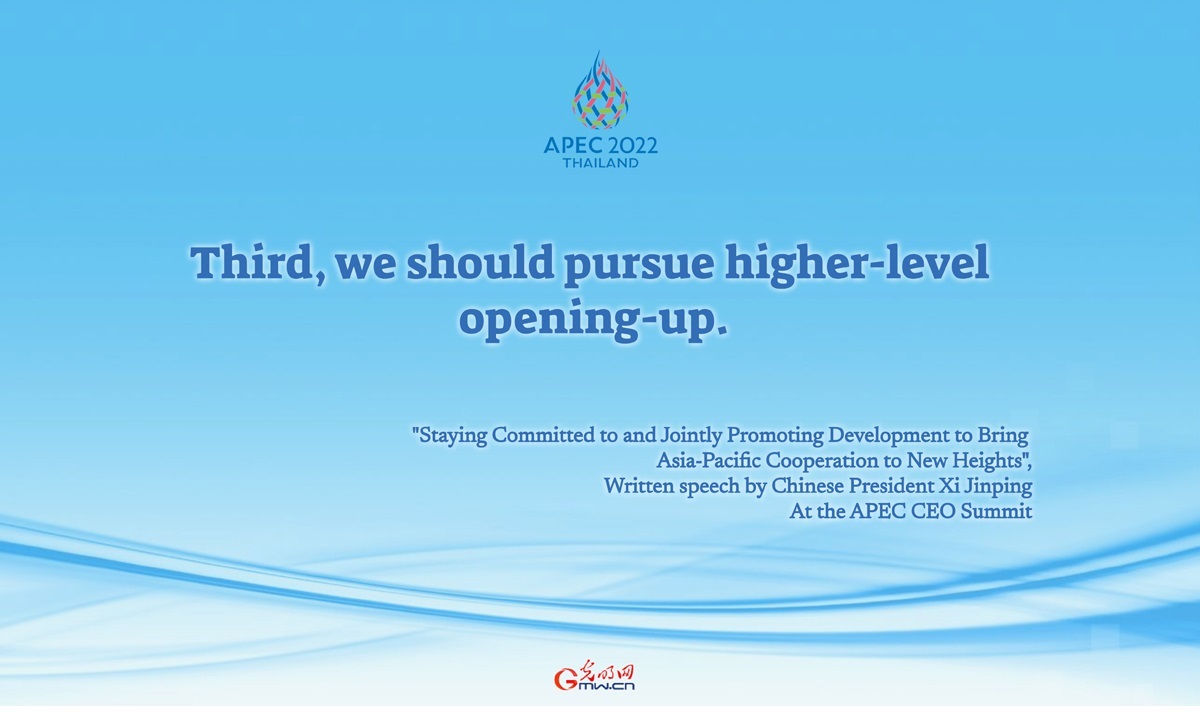 Third, we should pursue higher-level opening-up. We need to deepen cooperation within the APEC framework, advance the building of a Free Trade Area of the Asia-Pacific and implement the Putrajaya Vision. We need to engage fully and deeply in the reform of the World Trade Organization, achieve better alignment among the Regional Comprehensive Economic Partnership, the Comprehensive and Progressive Agreement for Trans-Pacific Partnership and the Digital Economy Partnership Agreement, and build an open Asia-Pacific economy.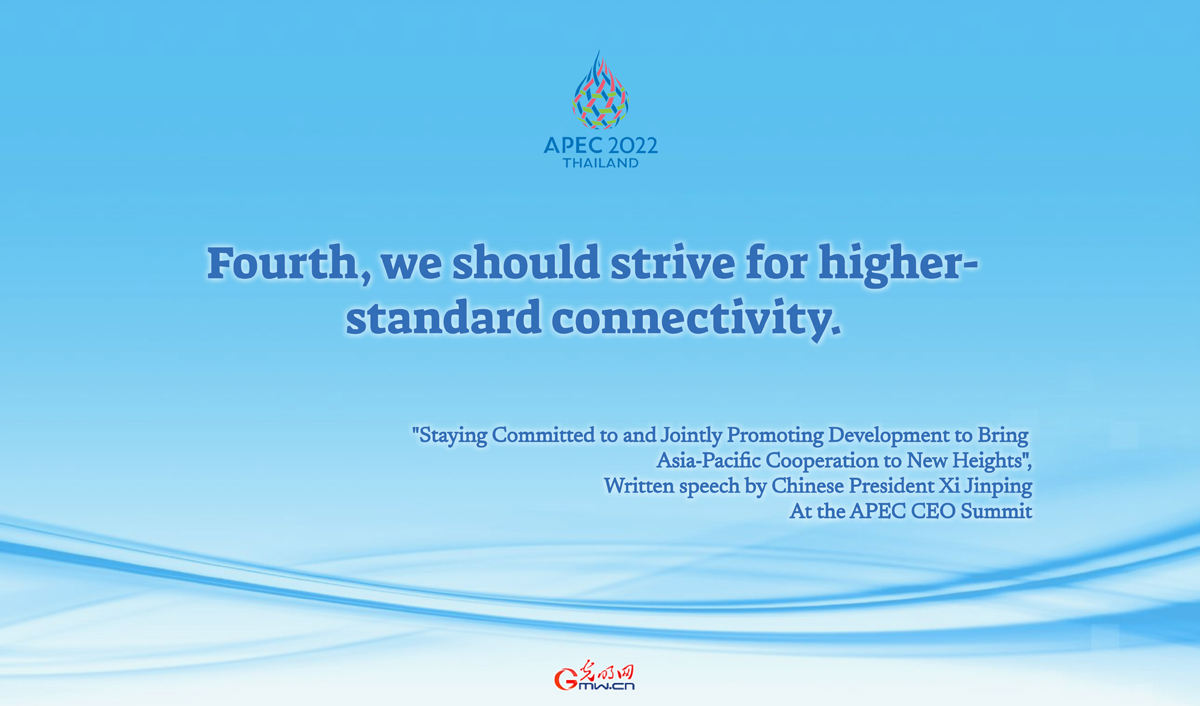 Fourth, we should strive for higher-standard connectivity. We should, guided by the APEC Connectivity Blueprint, boost hard and soft connectivity and exchange of personnel in a well-ordered way. China will actively enhance the complementarity between the Belt and Road Initiative and the development strategies of other parties to jointly build a high-quality Asia-Pacific connectivity network.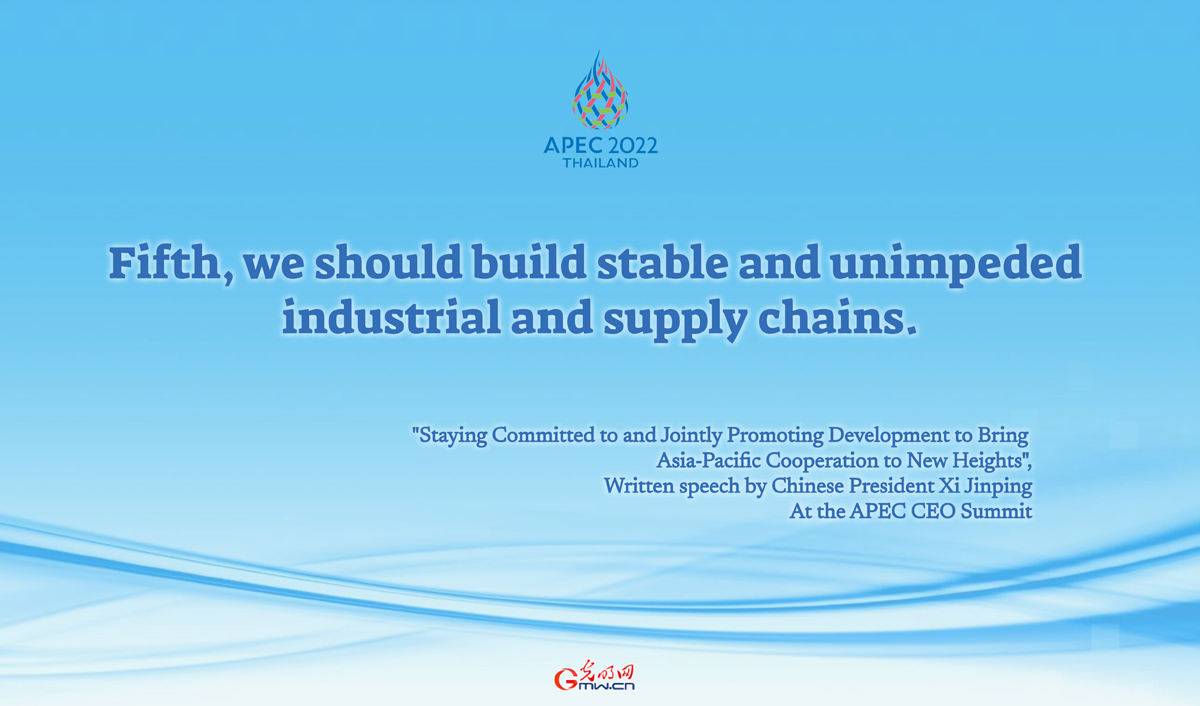 Fifth, we should build stable and unimpeded industrial and supply chains. We need to follow the laws governing economic activities and market principles, facilitate the free flow of production factors, protect the production and supply systems of goods and services, and build convenient, efficient and secure industrial and supply chains in the Asia-Pacific. Unilateralism and protectionism should be rejected by all; any attempt to politicize and weaponize economic and trade relations should also be rejected by all.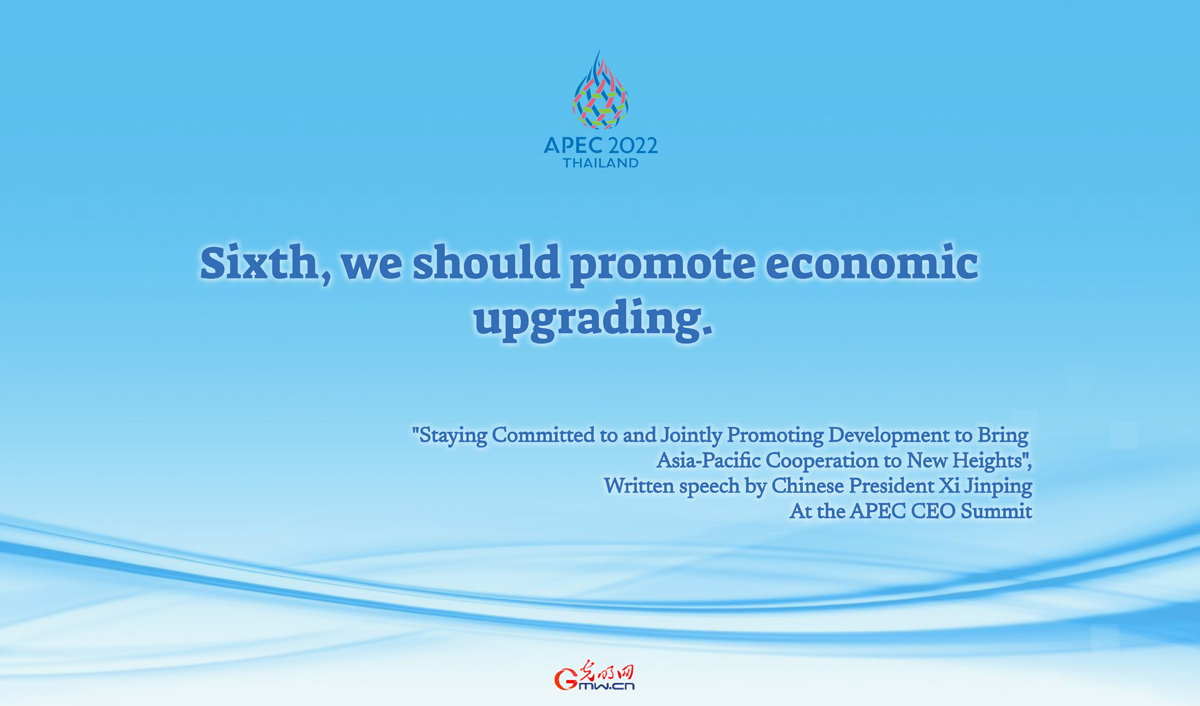 Sixth, we should promote economic upgrading. We need to embrace the new round of scientific and technological revolution and industrial transformation, accelerate scientific, technological and institutional innovation, foster new economy, new types of business and new business models, and achieve digital transformation of the Asia-Pacific economy. It is important for us to pursue green and low-carbon development, foster green economic sectors, promote green finance, and speed up the establishment of an Asia-Pacific green cooperation framework. With these efforts, we can make the Asia-Pacific a global pace-setter in pursuing economic development.

Editor: JYZ