Chinese President Xi Jinping delivered a speech titled "Shouldering Responsibility and Working Together in Solidarity to Build an Asia-Pacific Community with a Shared Future" at the 29th Asia-Pacific Economic Cooperation (APEC) Economic Leaders' Meeting in Bangkok, Thailand, on Nov. 18, 2022. Here are the highlights of the speech.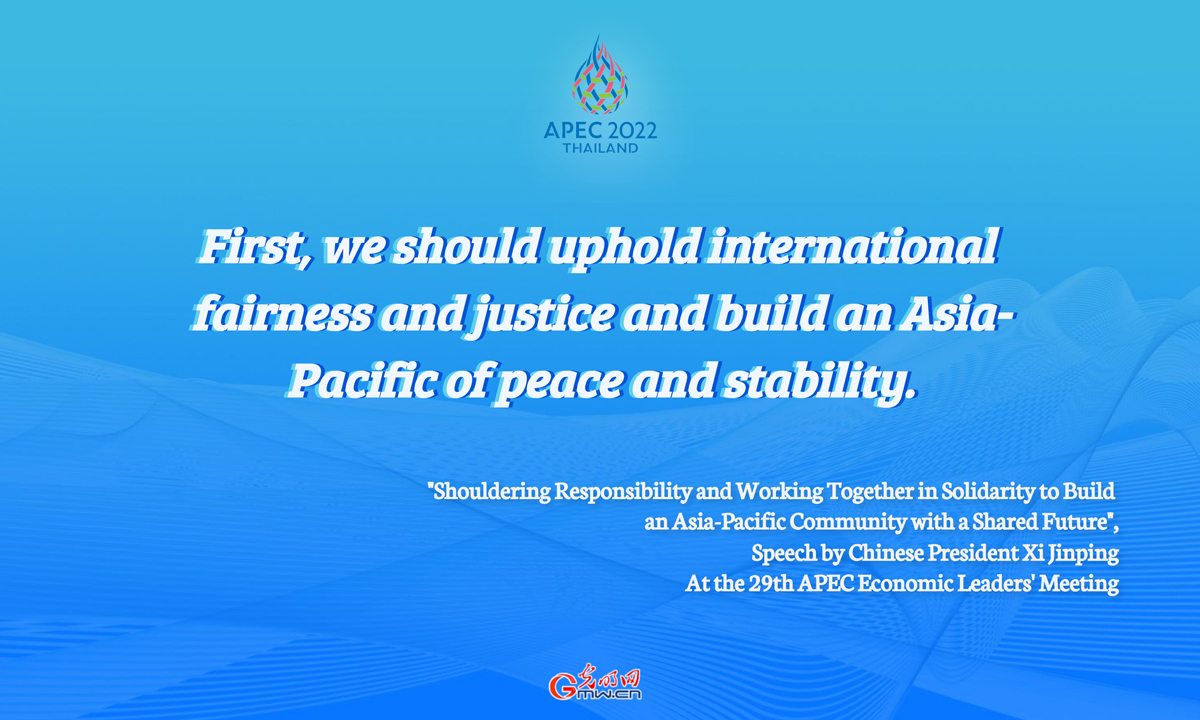 First, we should uphold international fairness and justice and build an Asia-Pacific of peace and stability. We should take an active part in global governance and make the international order more just and reasonable to ensure peace and stability in the Asia-Pacific region and beyond.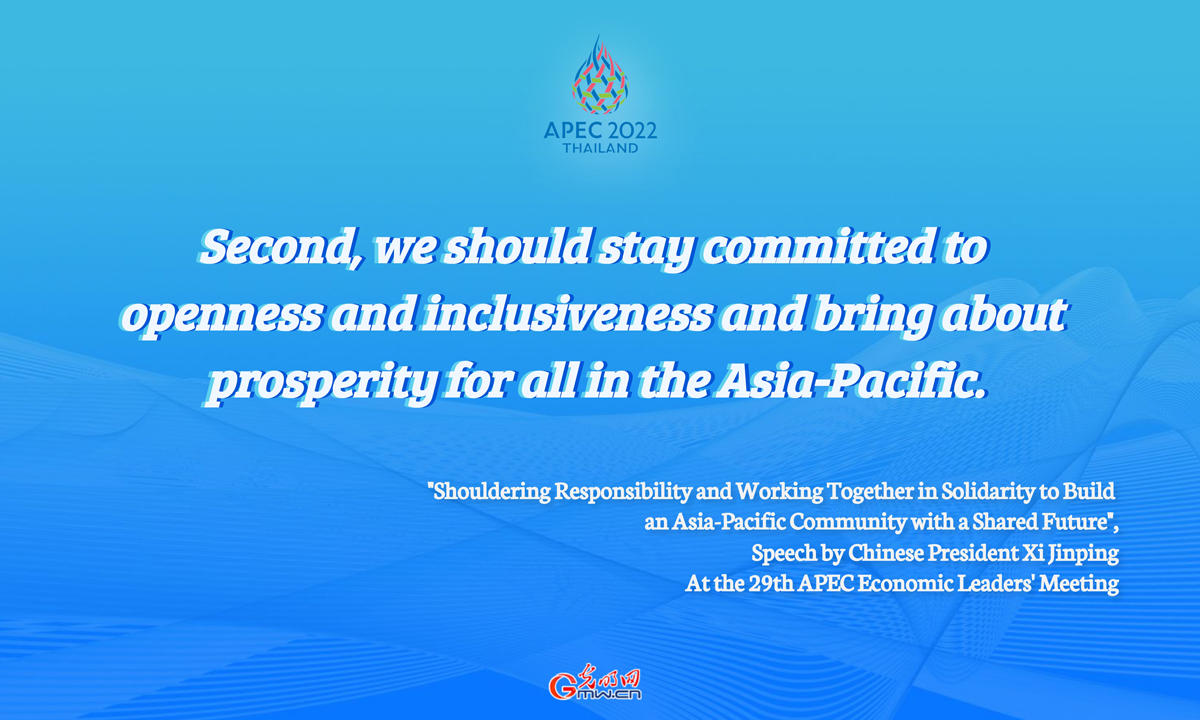 Second, we should stay committed to openness and inclusiveness and bring about prosperity for all in the Asia-Pacific. History has proven time and again that only openness, inclusiveness and win-win cooperation is the right way forward for humanity.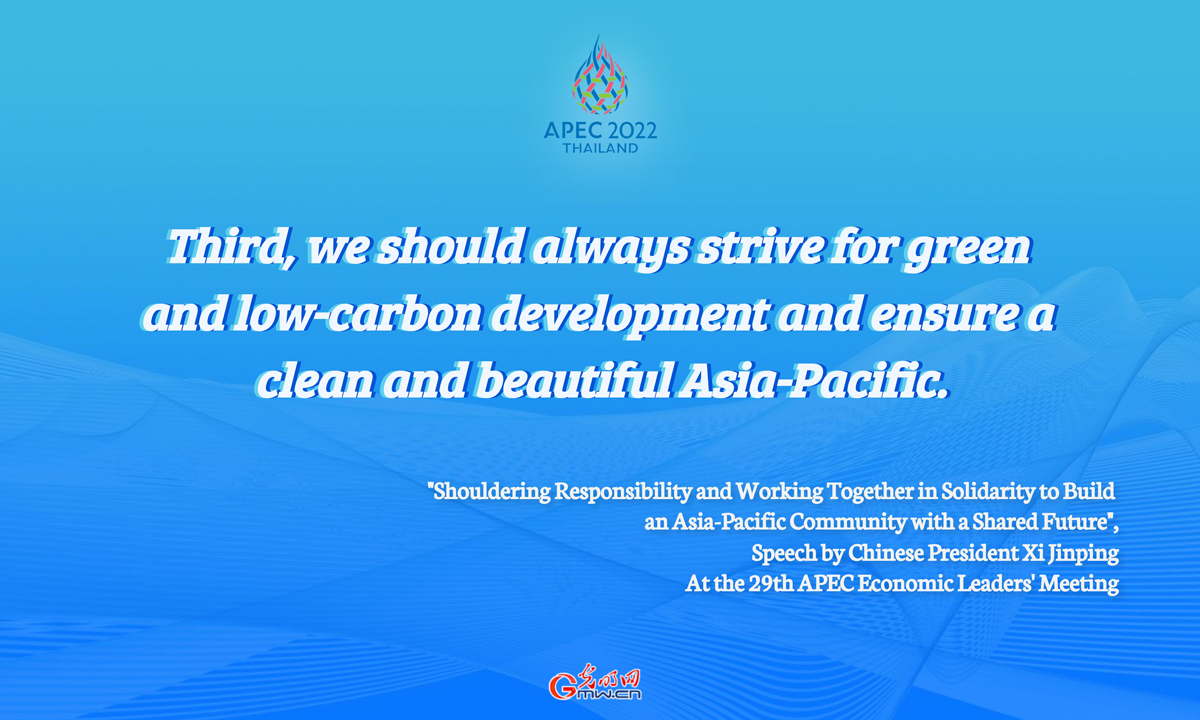 Third, we should always strive for green and low-carbon development and ensure a clean and beautiful Asia-Pacific. Protecting the ecological environment and tackling climate change is a common challenge facing all humanity. We need to enhance economic and technical cooperation, speed up coordinated digital and green development, advance the transition and upgrading of energy, resources, and industrial and consumption structures, and promote green economic and social development.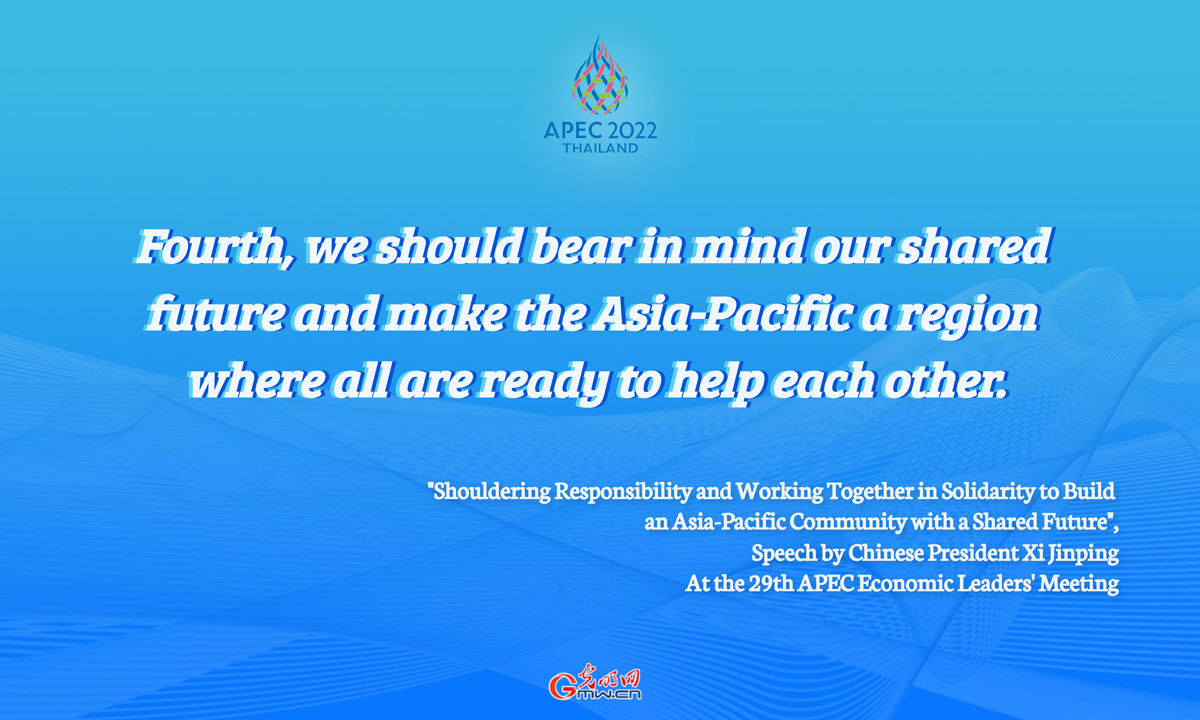 Fourth, we should bear in mind our shared future and make the Asia-Pacific a region where all are ready to help each other. We need to act on the purposes and principles of APEC, and continually deepen the Asia-Pacific partnership featuring mutual trust, inclusiveness and mutually beneficial cooperation. We need to follow the spirit of our Asia-Pacific family, look after one another like passengers in the same boat, and steadily move toward an Asia-Pacific community with a shared future.

Editor: JYZ