Chinese President Xi Jinping delivered a keynote speech at the China-Gulf Cooperation Council (GCC) Summit in Riyadh, Dec. 9, 2022.
The following is the highlight of the speech.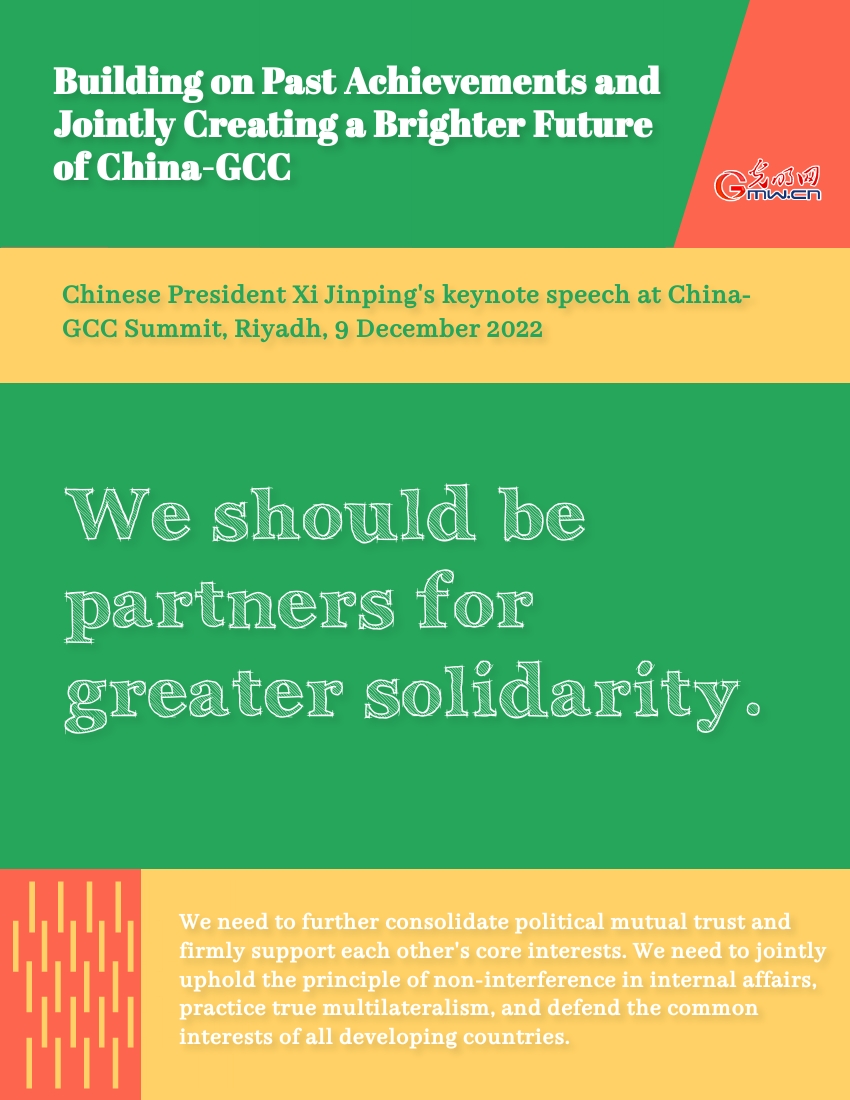 -- We should be partners for greater solidarity. We need to further consolidate political mutual trust and firmly support each other's core interests. We need to jointly uphold the principle of non-interference in internal affairs, practice true multilateralism, and defend the common interests of all developing countries.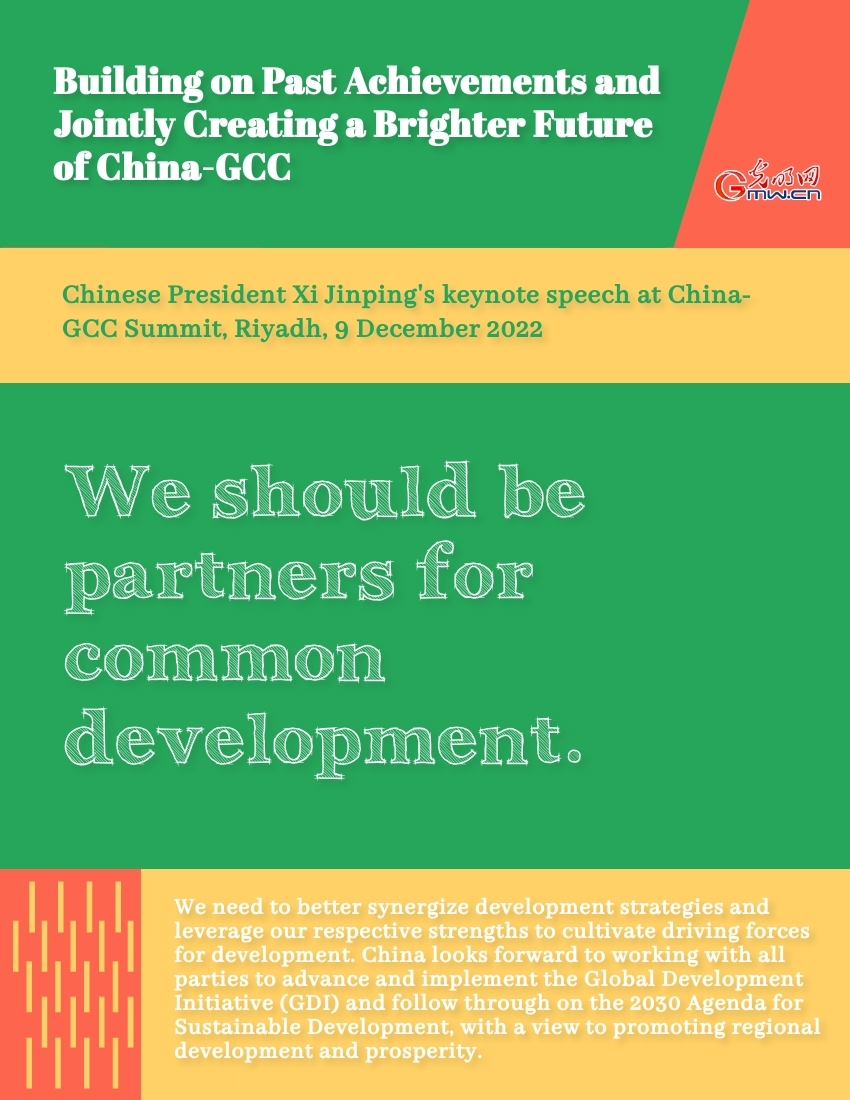 -- We should be partners for common development. We need to better synergize development strategies and leverage our respective strengths to cultivate driving forces for development. China looks forward to working with all parties to advance and implement the Global Development Initiative (GDI) and follow through on the 2030 Agenda for Sustainable Development, with a view to promoting regional development and prosperity.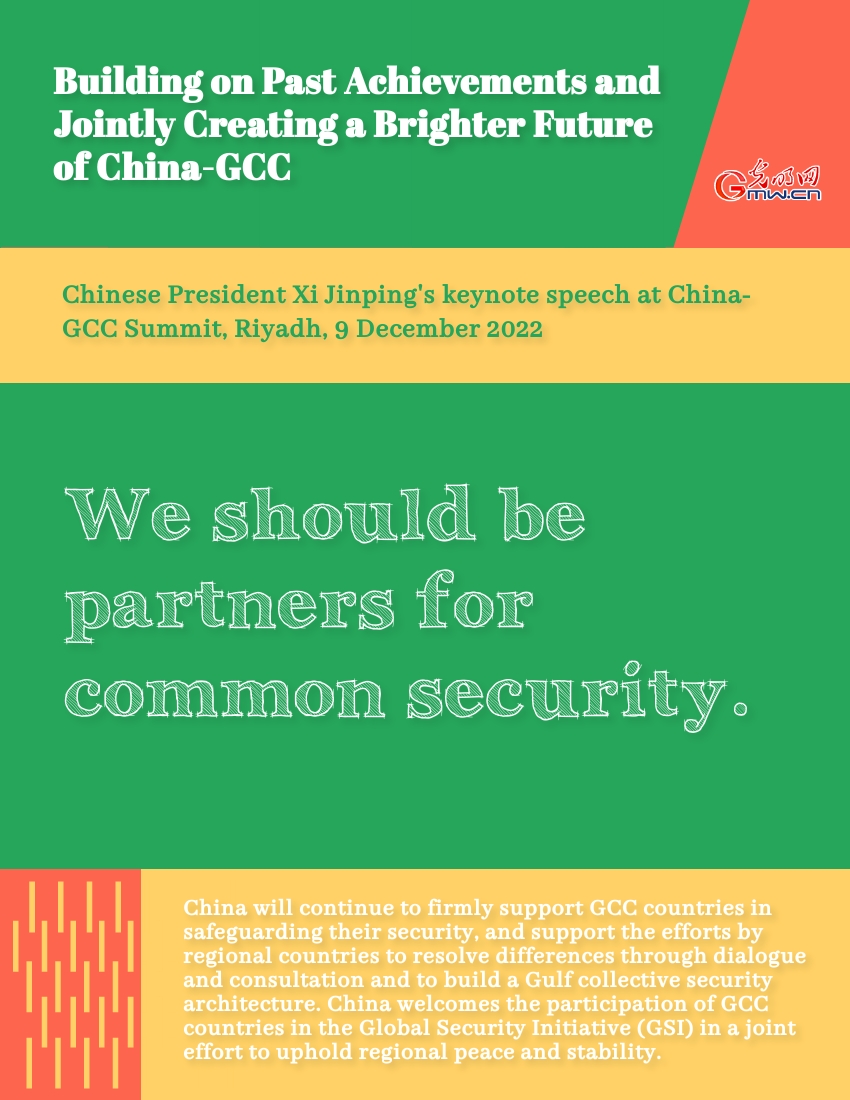 -- We should be partners for common security. China will continue to firmly support GCC countries in safeguarding their security, and support the efforts by regional countries to resolve differences through dialogue and consultation and to build a Gulf collective security architecture. China welcomes the participation of GCC countries in the Global Security Initiative (GSI) in a joint effort to uphold regional peace and stability.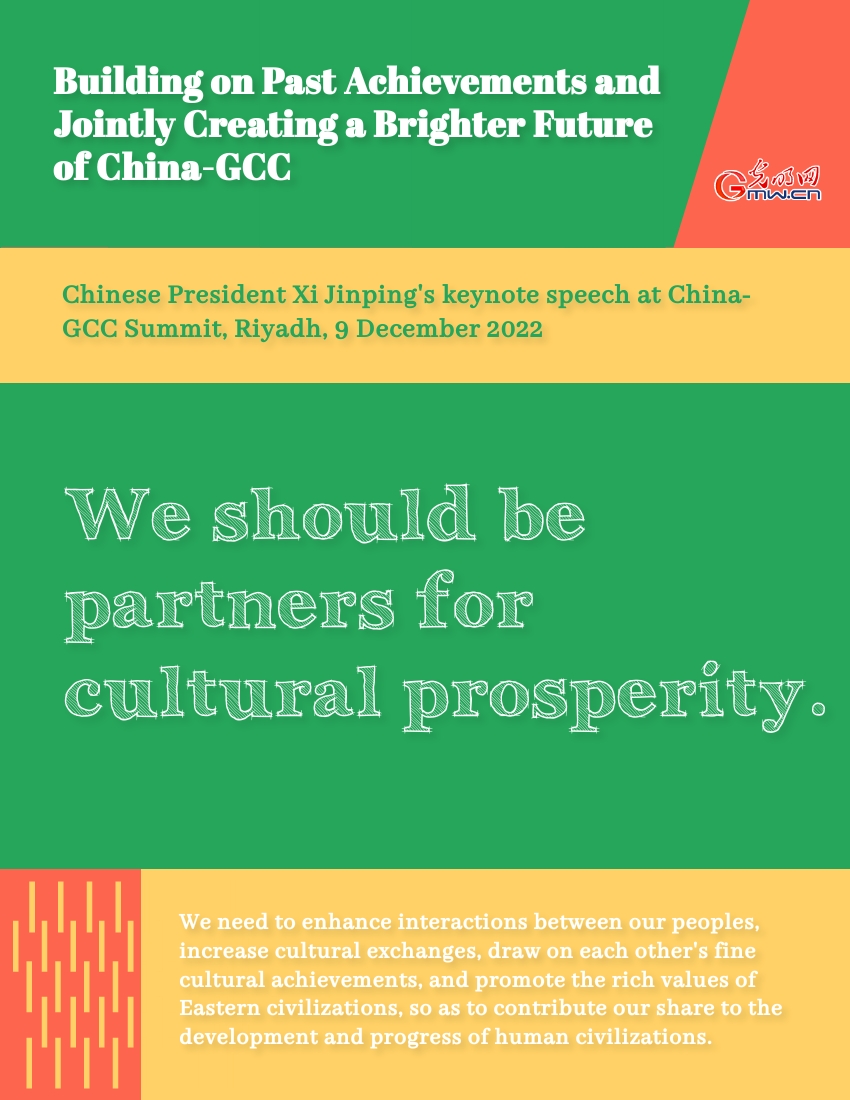 -- We should be partners for cultural prosperity. We need to enhance interactions between our peoples, increase cultural exchanges, draw on each other's fine cultural achievements, and promote the rich values of Eastern civilizations, so as to contribute our share to the development and progress of human civilizations.

Editor: WXY