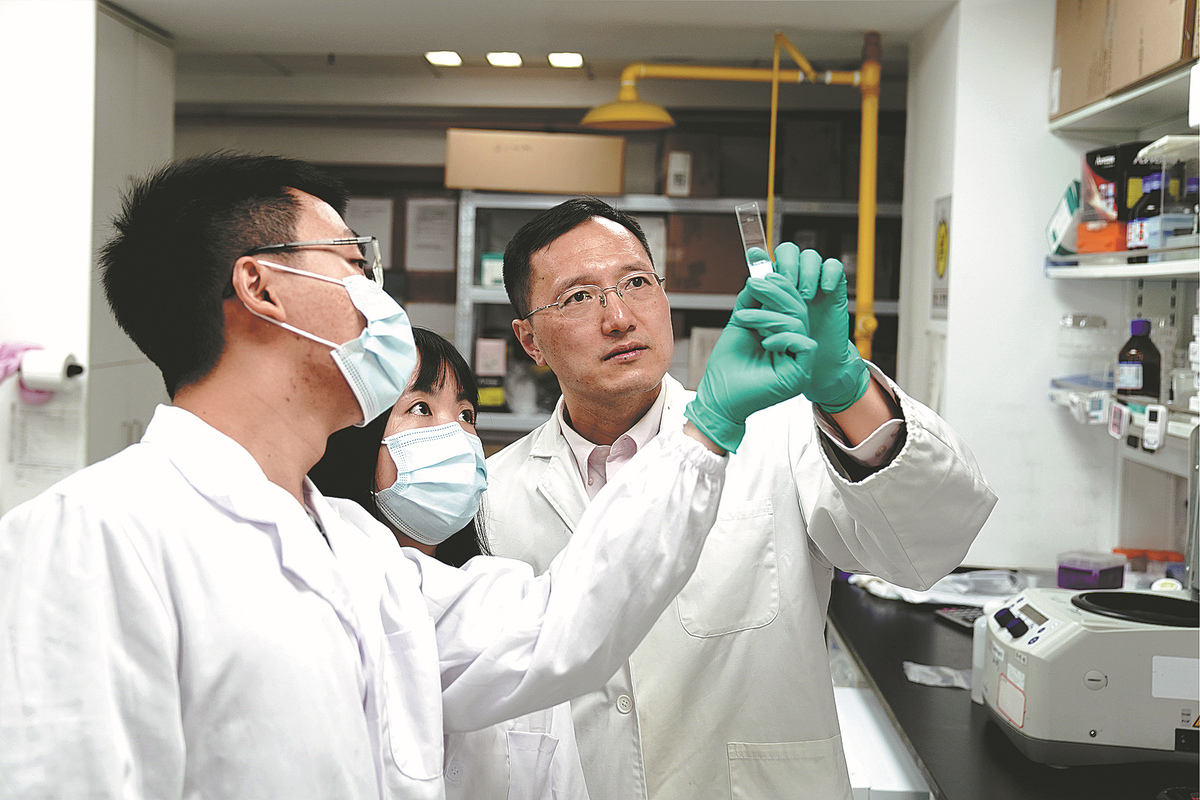 Scientists study molecules at a Chinese Academy of Sciences' laboratory in Shanghai. ZHANG JIANSONG/XINHUA
Rapid progress
Beijing is home to the first high-tech park in China — Zhongguancun Science Park. The venue boasts dozens of universities, including Tsinghua University, numerous research institutions affiliated to the Chinese Academy of Sciences, and some 300 research and development, or R&D, centers for multinational companies.
Caroline Wagner, a science policy researcher at Ohio State University in Columbus, United States, said industries, universities and government institutions have gathered together to form a feedback loop. This feedback system accelerates the creation of scientific knowledge and pushes more scientific research to the forefront.
According to official statistics, the number of R&D personnel in Beijing last year reached 338,000, with 76,000 engaged in basic research. The overall scale and quality of scientific talent in the capital continues to rise.
Xu Qiang, director of Zhongguancun Management Committee, said Beijing has the strongest science and technology foundation and the most concentrated innovation resources in China.
"In recent years, Beijing's strategic scientific and technological forces have made landmark achievements. Related reform has achieved breakthrough progress," he said.
"Next, Beijing will focus on training and gathering strategic scientists and young scientific talent to improve the basic research capacity of universities and the ability of scientific research institutes to tackle key problems.
"We will further encourage leading enterprises and internationally influential companies to strengthen their abilities, especially in providing a favorable international innovation environment."
A science and technology innovation center that will have global influence is being built at Huairou Science City in Beijing's northeastern district of Huairou.
A total of 29 scientific facilities laid down in the Huairou Science City construction plan during the 13th Five-Year-Plan period (2016-2020) were completed this year.
Beijing, which has placed innovation at the core of its entire development, has witnessed historic achievements in scientific innovation.
Editor: JYZ