China spares no effort to prevent and treat severe cases of COVID-19 with better preparedness of medical resources, as the country adjusts its epidemic response policy.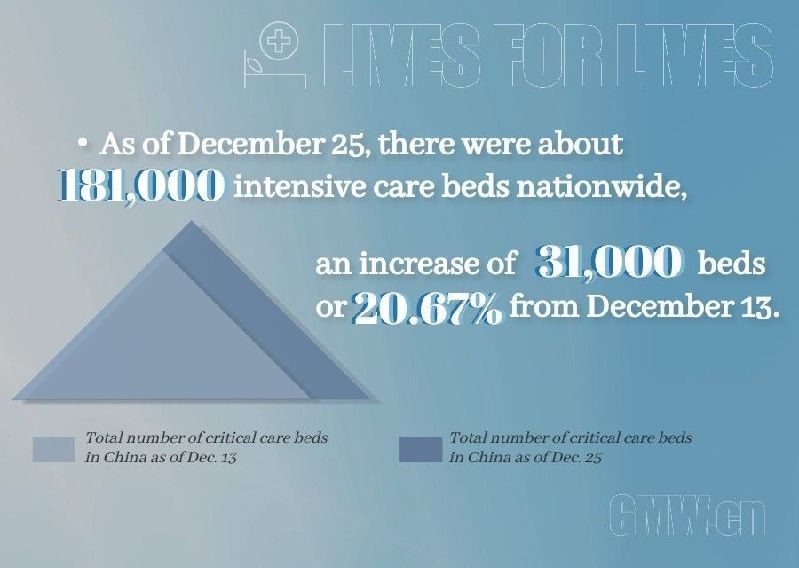 - As of December 25, there were about 181,000 intensive care beds nationwide, an increase of 31,000 beds or 20.67% from December 13, according to the State Council joint prevention and control mechanism against COVID-19.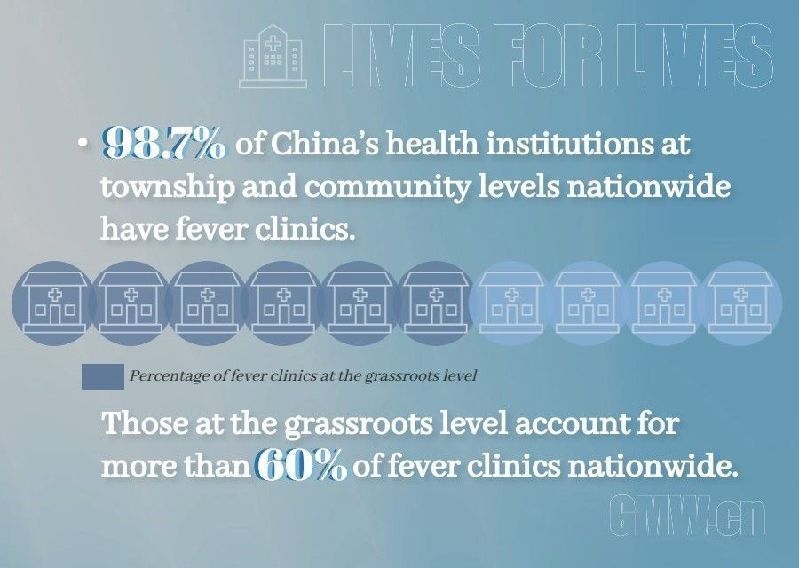 - Medical institutions of all levels are mobilized to ensure health services and COVID-19 response. More fever clinics have been opened at grassroots institutions, playing a role as the first defense line against COVID-19. Currently, 98.7% of China's health institutions at township and community levels nationwide have fever clinics, and those at the grassroots level account for more than 60% of fever clinics nationwide, statistics from the National Health Commission showed.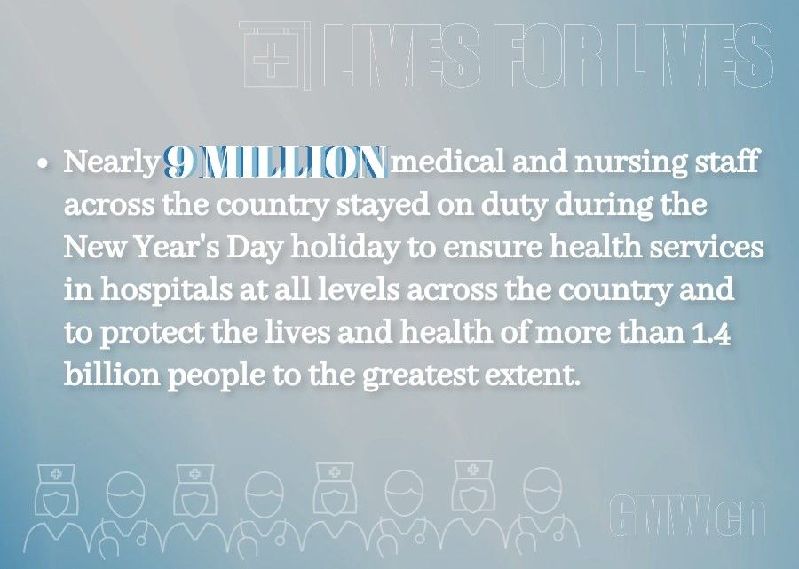 - According to the National Health Commission, nearly 9 million medical and nursing staff across the country stayed on duty during the New Year's Day holiday to ensure health services in hospitals at all levels across the country and to protect the lives and health of more than 1.4 billion people to the greatest extent.
Editor: WXL