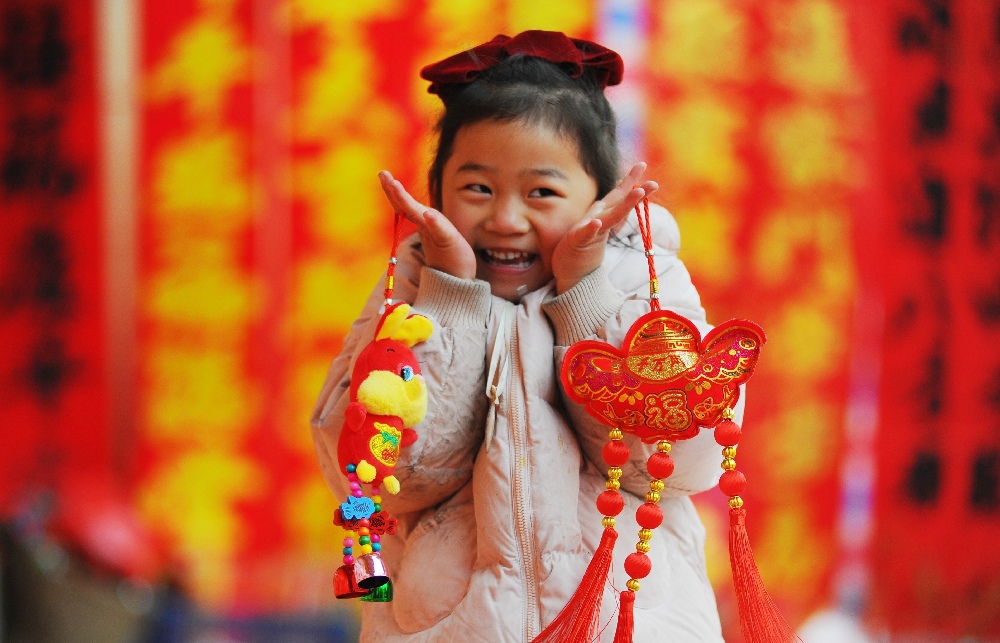 A child poses for photos at the Annual festival in Xigang town, Tengzhou city, East China's Shandong province, Jan. 17, 2023. With the Spring Festival around the corner, bustling scenes emerge as people swarm into shopping centers and bazaars to shop for the festival.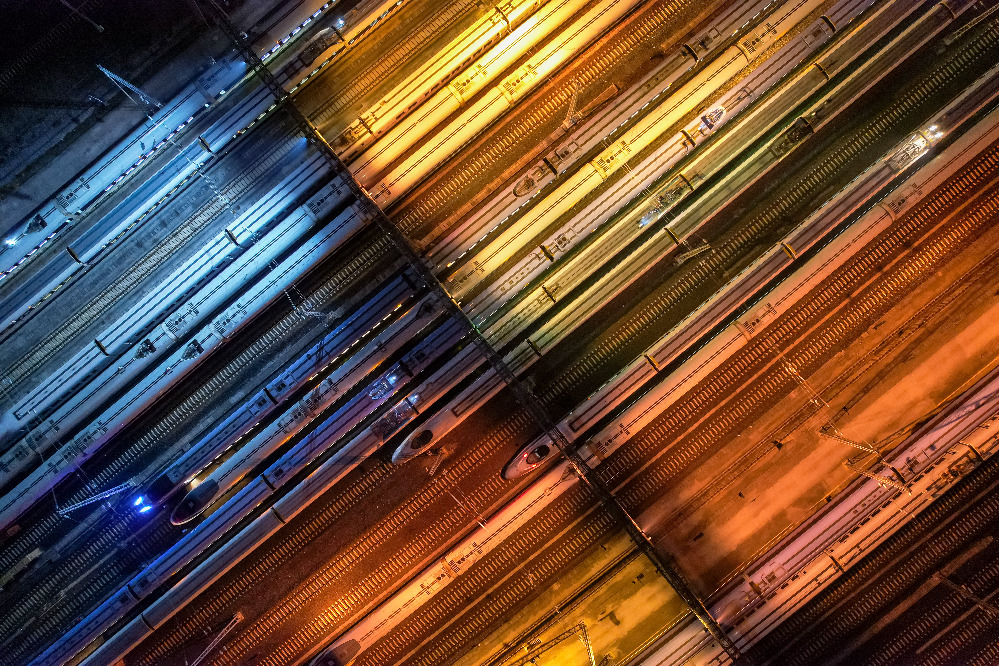 Bullet trains parked at the Guiyang North Railway Station in southwest China's Guizhou province, Jan. 6, 2023. The 2023 Spring Festival Travel rush kicked off on Jan 7. On the evening of January 6, at the Guiyang North Railway Station, bullet trains lined up like a "land fleet".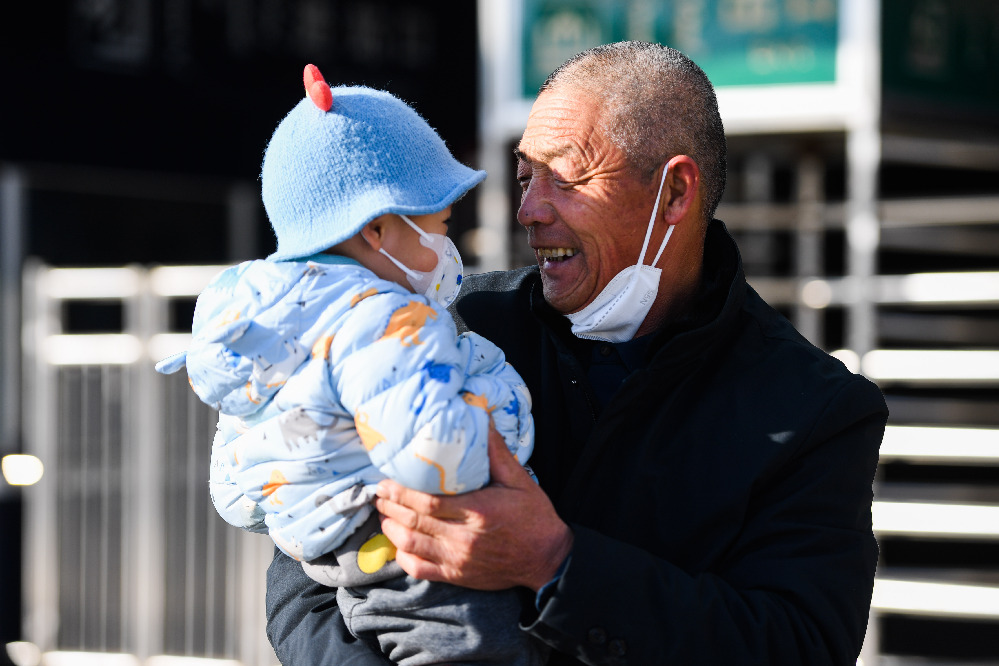 A grandfather scoops his grandson in arms after leaving Hohhot East Railway Station in China's Inner Mongolia Autonomous Region on Jan. 15, 2023. The festival is about travelling thousands of miles across mountains and rivers for a festive reunion with family.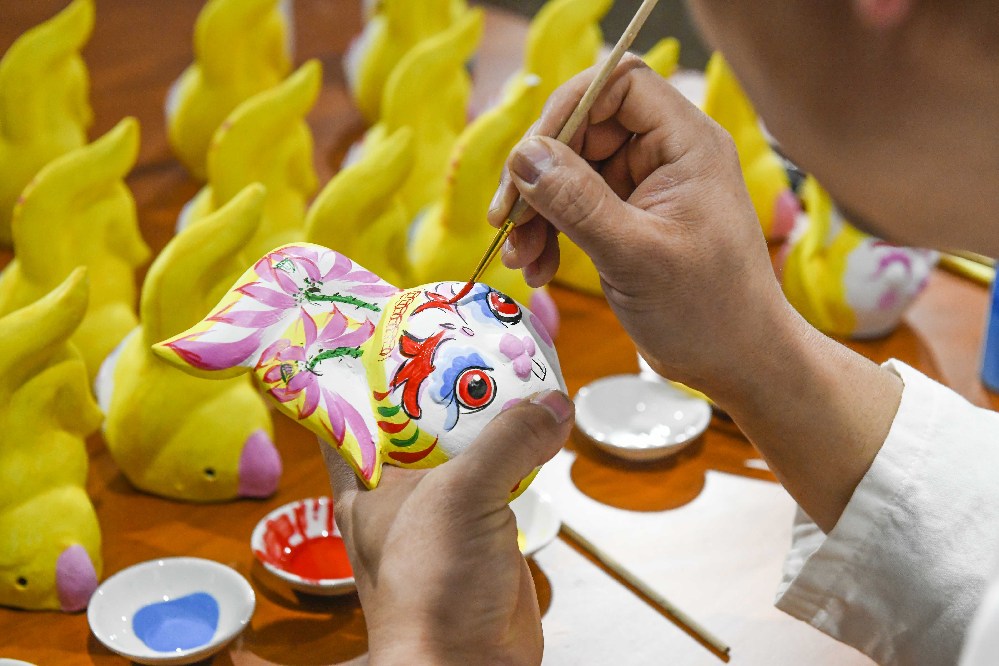 A folk artist paints a Chinese rabbit at a clay sculpture workshop in Yutian county, North China's Hebei province, Jan. 16, 2023. With the year of the rabbit around the corner, rabbit ornaments and crafts are seen everywhere, brimming with a festival atmosphere.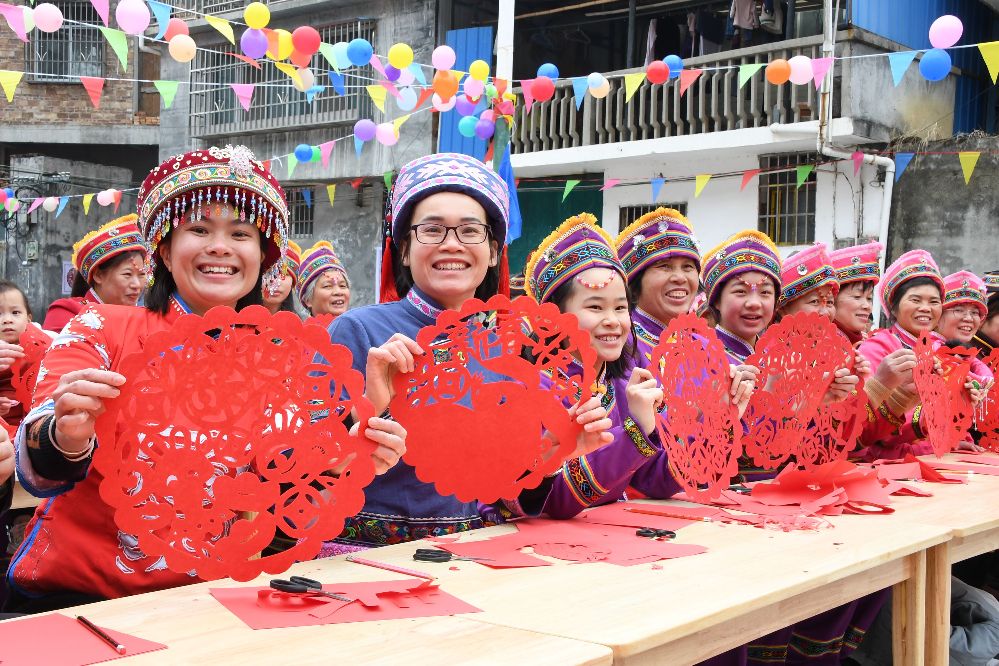 Paper-cutting artists show their work themed the Year of Rabbit in Hechi city, South China's Guangxi Zhuang Autonomous Region, Jan. 16, 2023.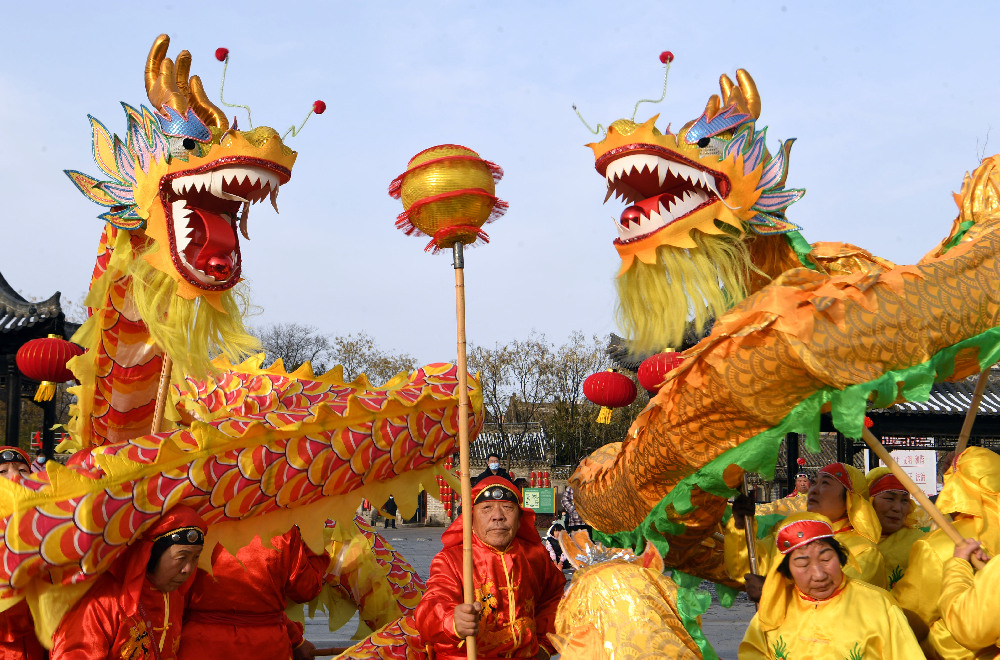 Folk artists perform dragon dancing on a square in Bozhou, East China's Anhui province, Jan. 15, 2023. As the Chinese New Year approaches, folk performances are being held all over the country to celebrate the Spring Festival.
Editor: 吴熙璐