China's State Council Information Office released a white paper titled "China's Green Development in the New Era" on Jan. 19, 2023.
The white paper mainly focuses on seven aspects of China's green development, including the country's commitment to green growth, a green territorial configuration, adjustment and improvement of the industrial structure, application of green production methods, eco-friendly living, institutions and mechanisms for green development and efforts to build the earth into a beautiful home.
Here are the highlights of the seventh part of the white paper, themed with "Building the Earth into a Beautiful Home".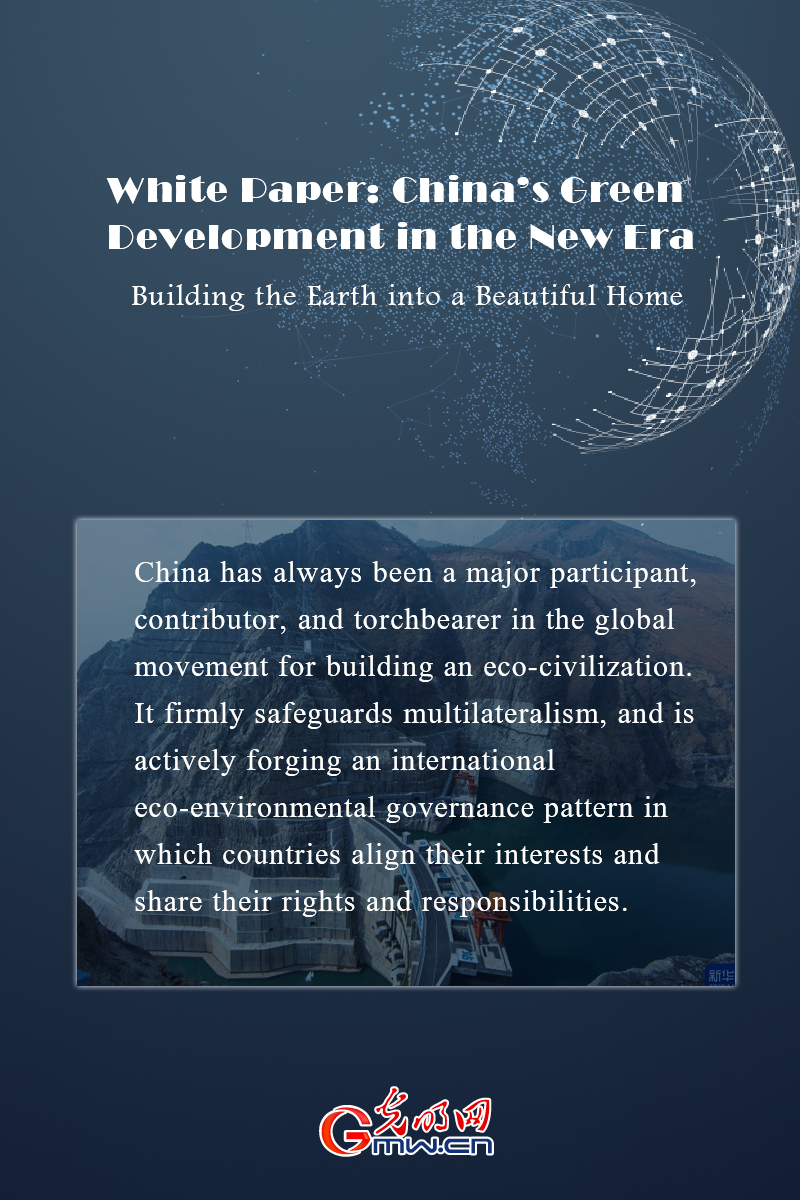 --China has always been a major participant, contributor, and torchbearer in the global movement for building an ecocivilization. It firmly safeguards multilateralism, and is actively forging an international eco-environmental governance pattern in which countries align their interests and share their rights and responsibilities.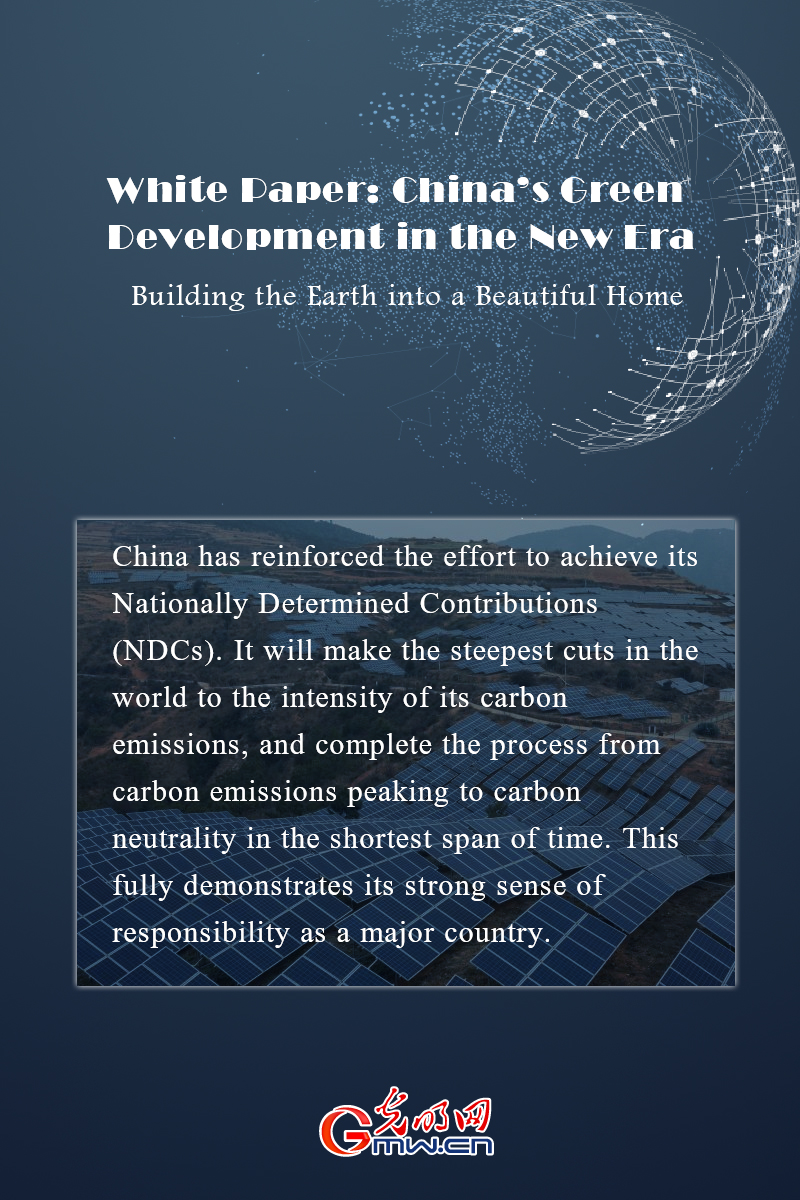 --China has reinforced the effort to achieve its Nationally Determined Contributions (NDCs). It will make the steepest cuts in the world to the intensity of its carbon emissions, and complete the process from carbon emissions peaking to carbon neutrality in the shortest span of time. This fully demonstrates its strong sense of responsibility as a major country.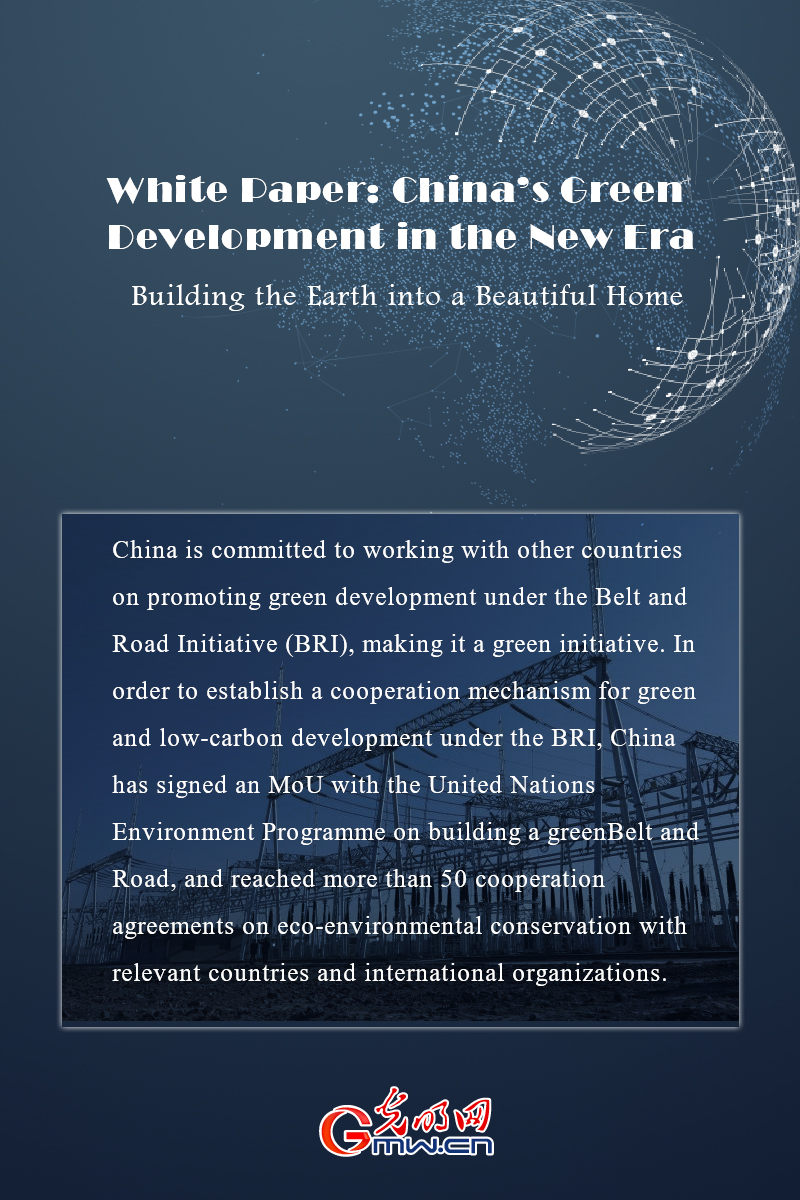 --China is committed to working with other countries on promoting green development under the Belt and Road Initiative (BRI), making it a green initiative. In order to establish a cooperation mechanism for green and low-carbon development under the BRI, China has signed an MoU with the United Nations Environment Programme on building a green Belt and Road, and reached more than 50 cooperation agreements on ecoenvironmental conservation with relevant countries and international organizations.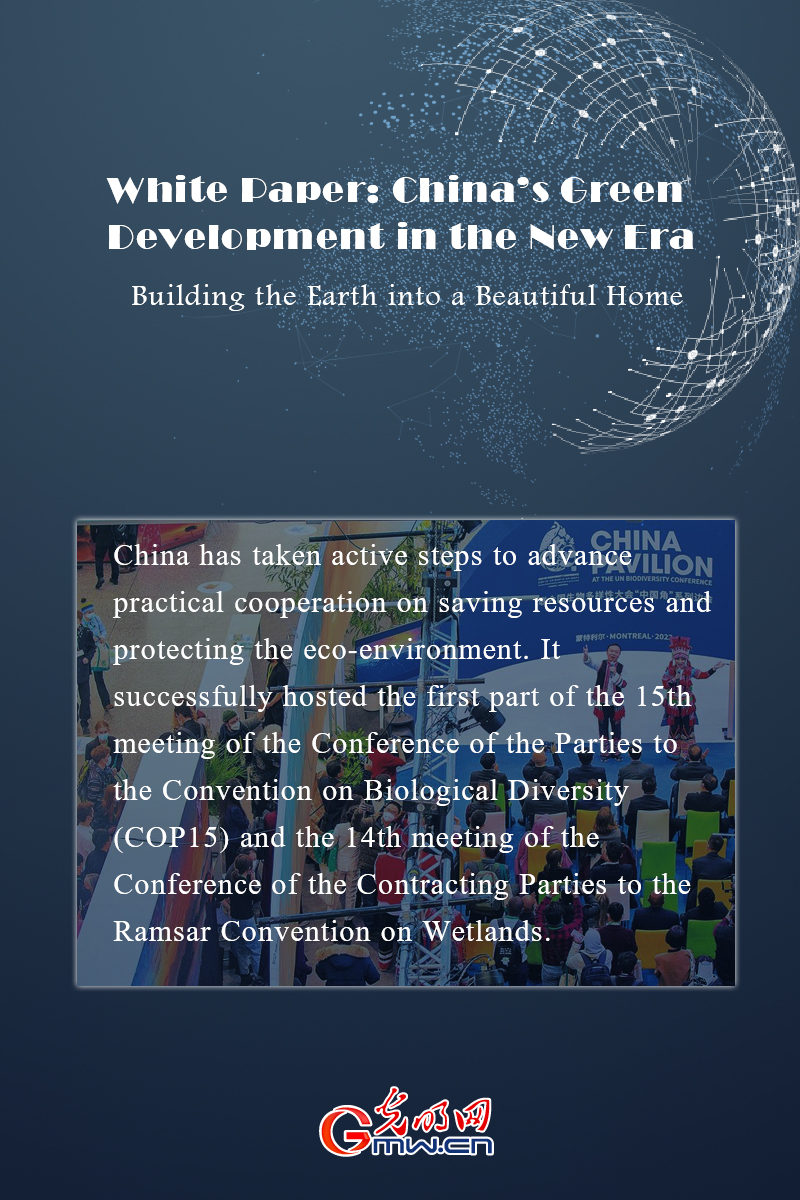 --China has taken active steps to advance practical cooperation on saving resources and protecting the eco-environment. It successfully hosted the first part of the 15th meeting of the Conference of the Parties to the Convention on Biological Diversity (COP15) and the 14th meeting of the Conference of the Contracting Parties to the Ramsar Convention on Wetlands.
Editor: WJH