By Zhang Zhou
The United States seeks to deter other countries' scientific, technological and economic development by wielding monopoly power, suppression measures and technology restrictions in high-tech fields.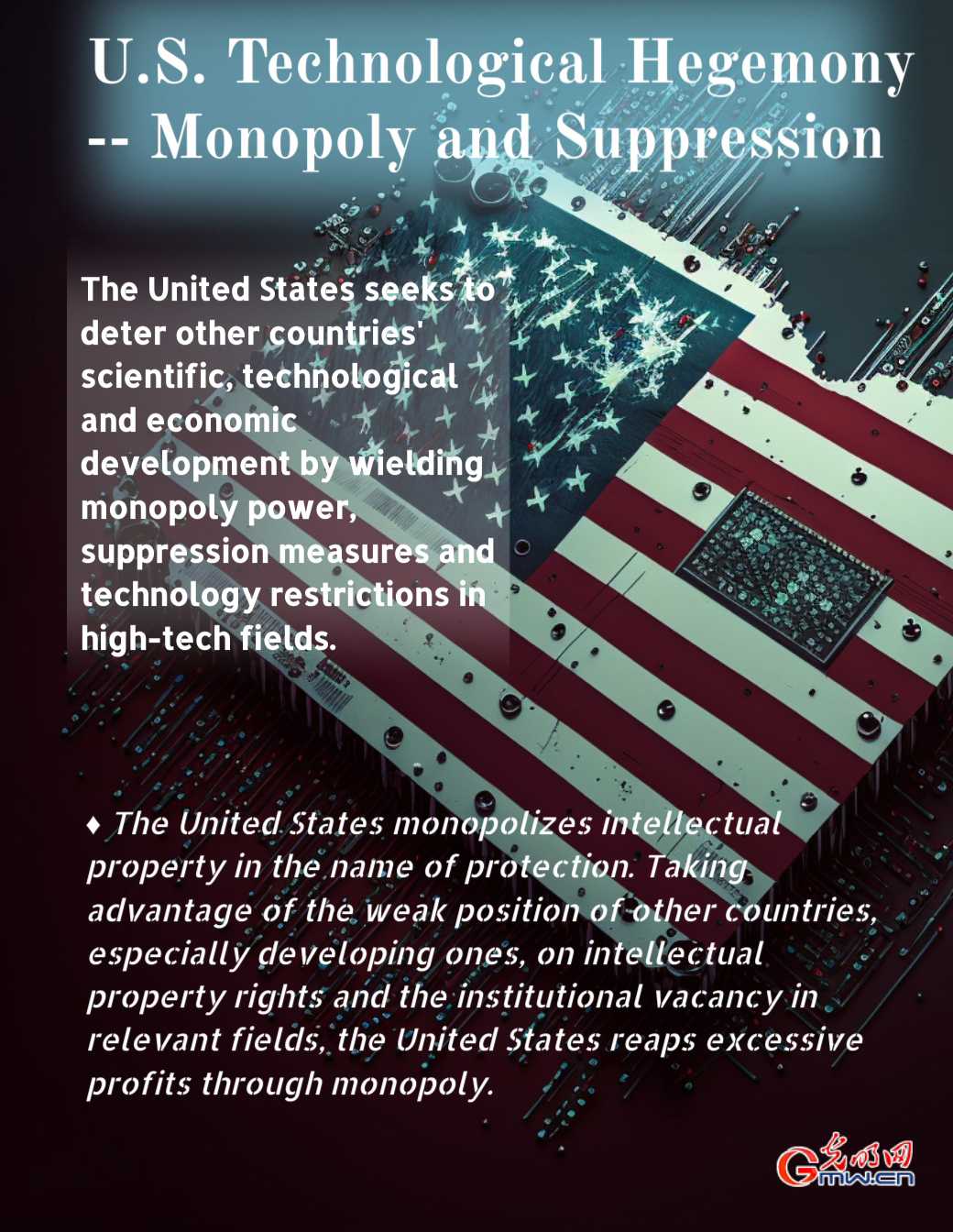 --The United States monopolizes intellectual property in the name of protection. Taking advantage of the weak position of other countries, especially developing ones, on intellectual property rights and the institutional vacancy in relevant fields, the United States reaps excessive profits through monopoly.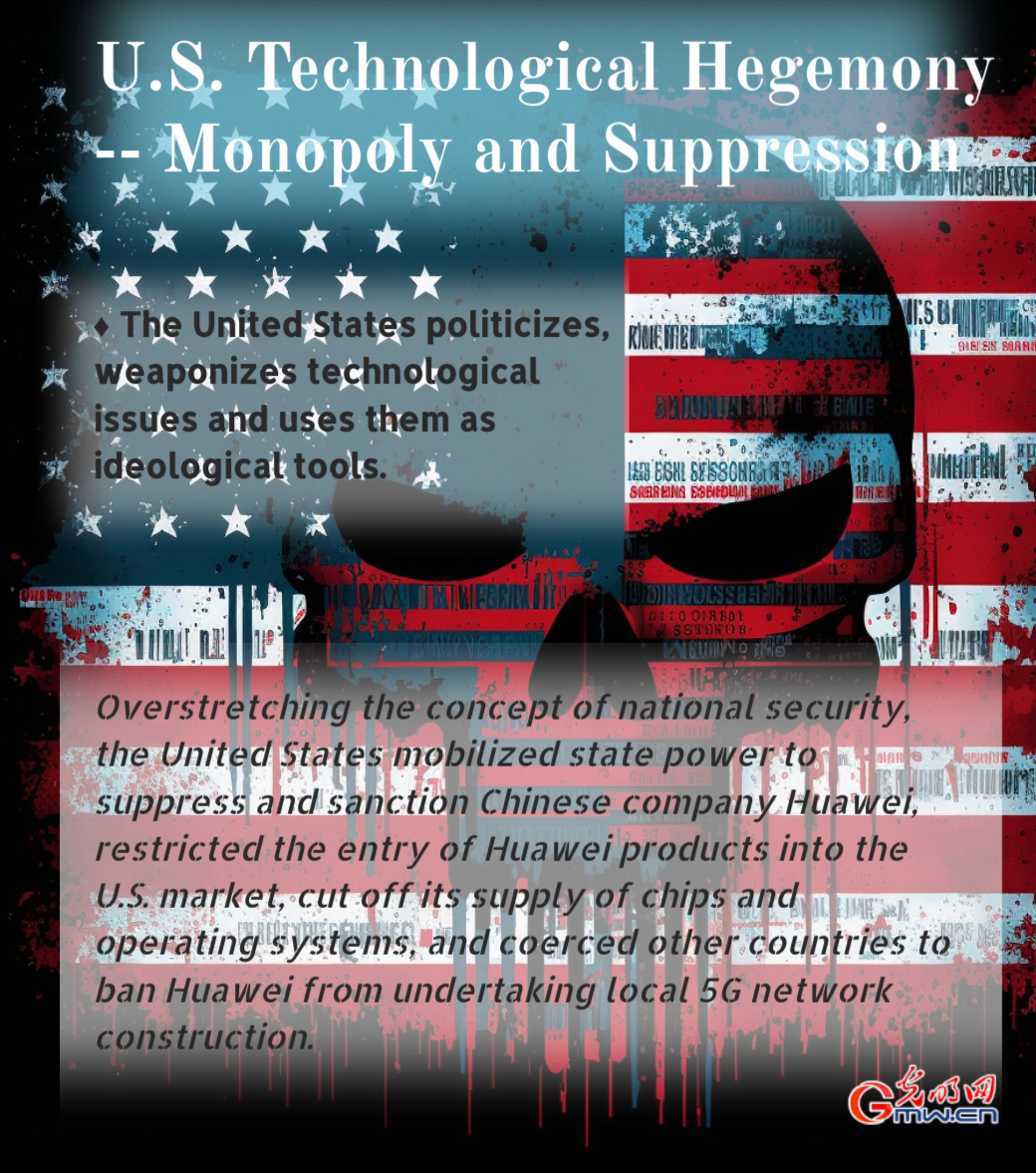 --The United States politicizes, weaponizes technological issues and uses them as ideological tools.Overstretching the concept of national security, the United States mobilized state power to suppress and sanction Chinese company Huawei, restricted the entry of Huawei products into the U.S. market, cut off its supply of chips and operating systems, and coerced other countries to ban Huawei from undertaking local 5G network construction.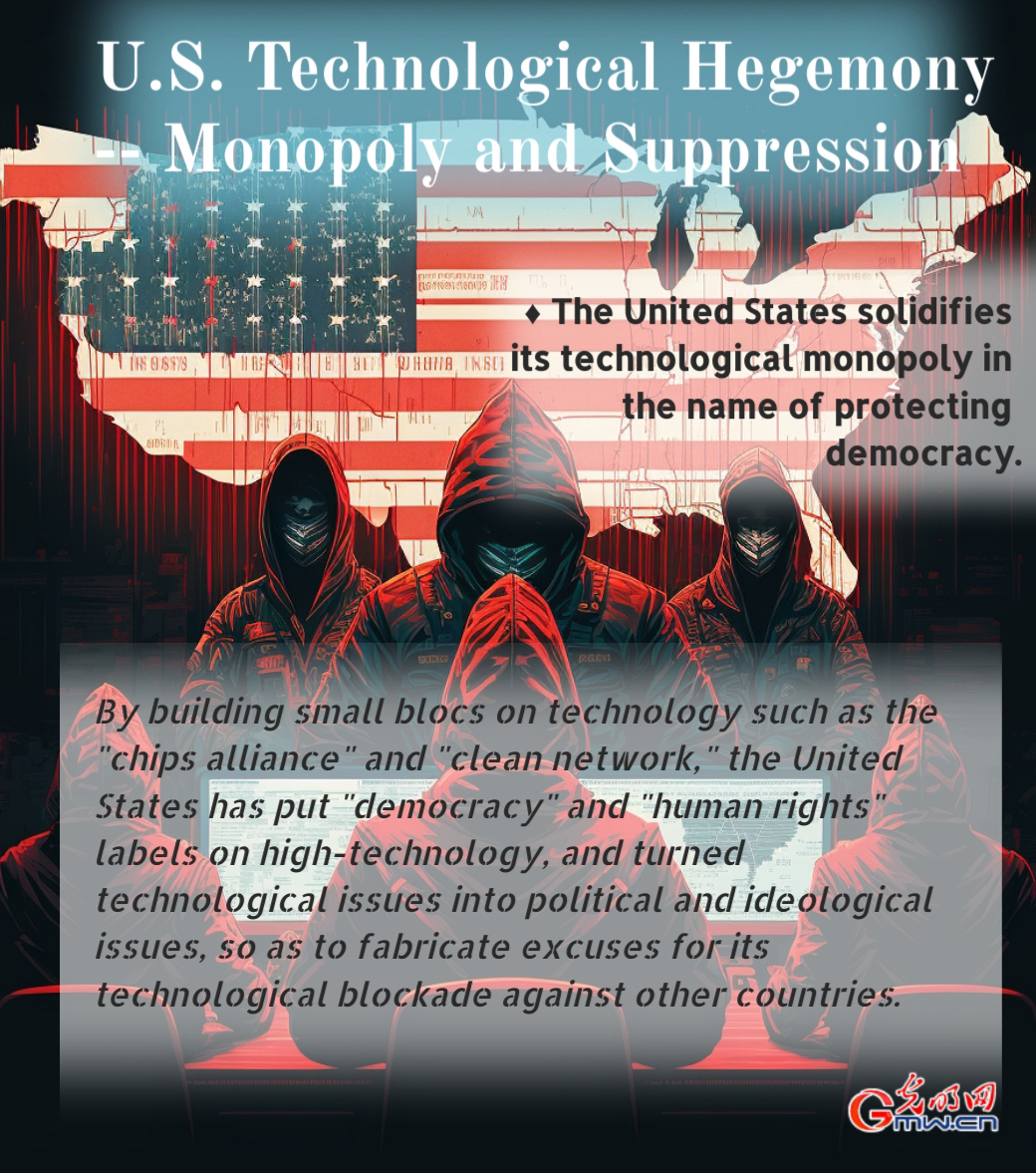 --The United States solidifies its technological monopoly in the name of protecting democracy. By building small blocs on technology such as the "chips alliance" and "clean network," the United States has put "democracy" and "human rights" labels on high-technology, and turned technological issues into political and ideological issues, so as to fabricate excuses for its technological blockade against other countries.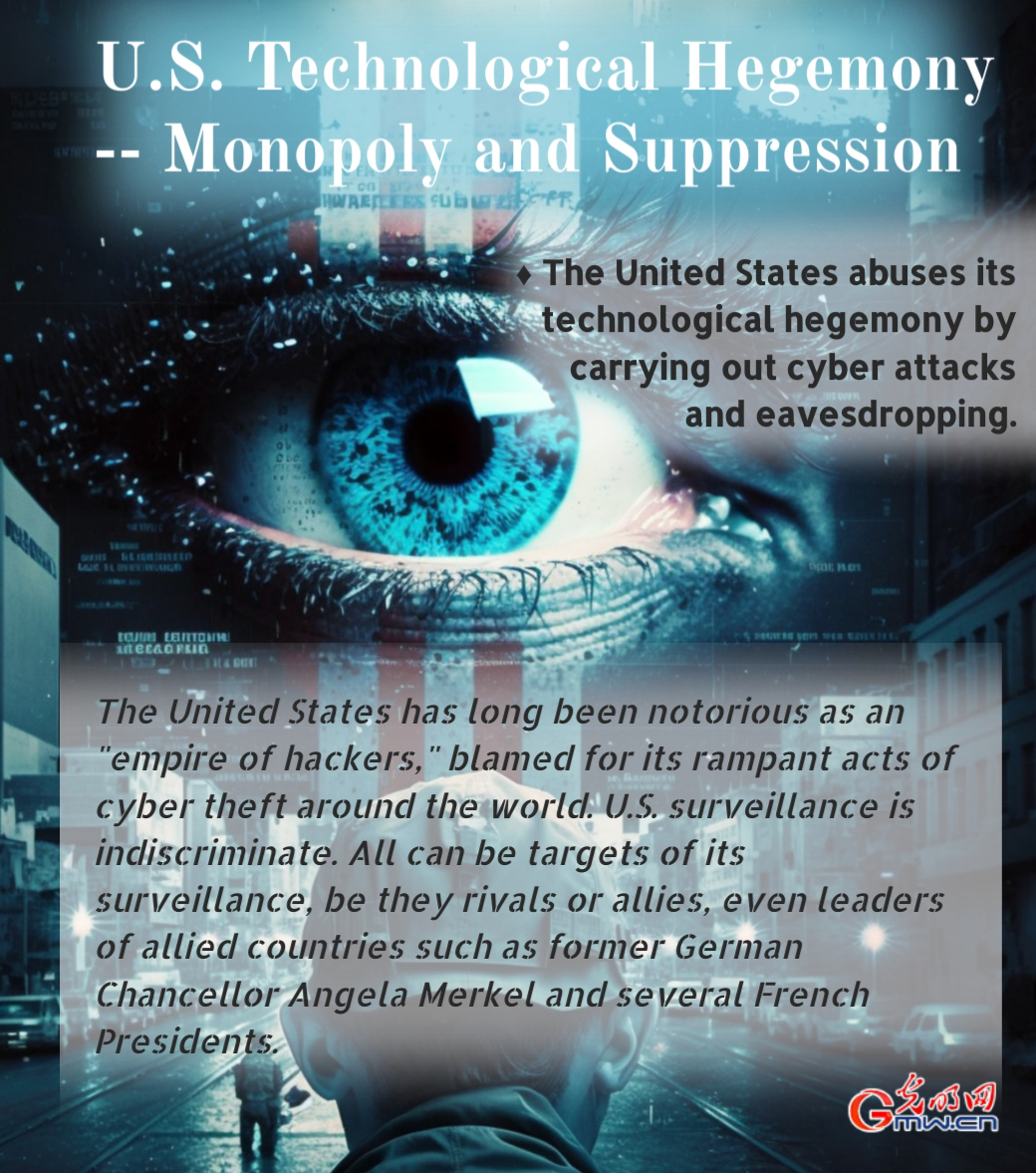 --The United States abuses its technological hegemony by carrying out cyber attacks and eavesdropping. The United States has long been notorious as an "empire of hackers," blamed for its rampant acts of cyber theft around the world. U.S. surveillance is indiscriminate. All can be targets of its surveillance, be they rivals or allies, even leaders of allied countries such as former German Chancellor Angela Merkel and several French Presidents.
Source: The report of U.S. Hegemony and Its Perils
Background images are created by AI creator.
Editor: Liu Jiaming