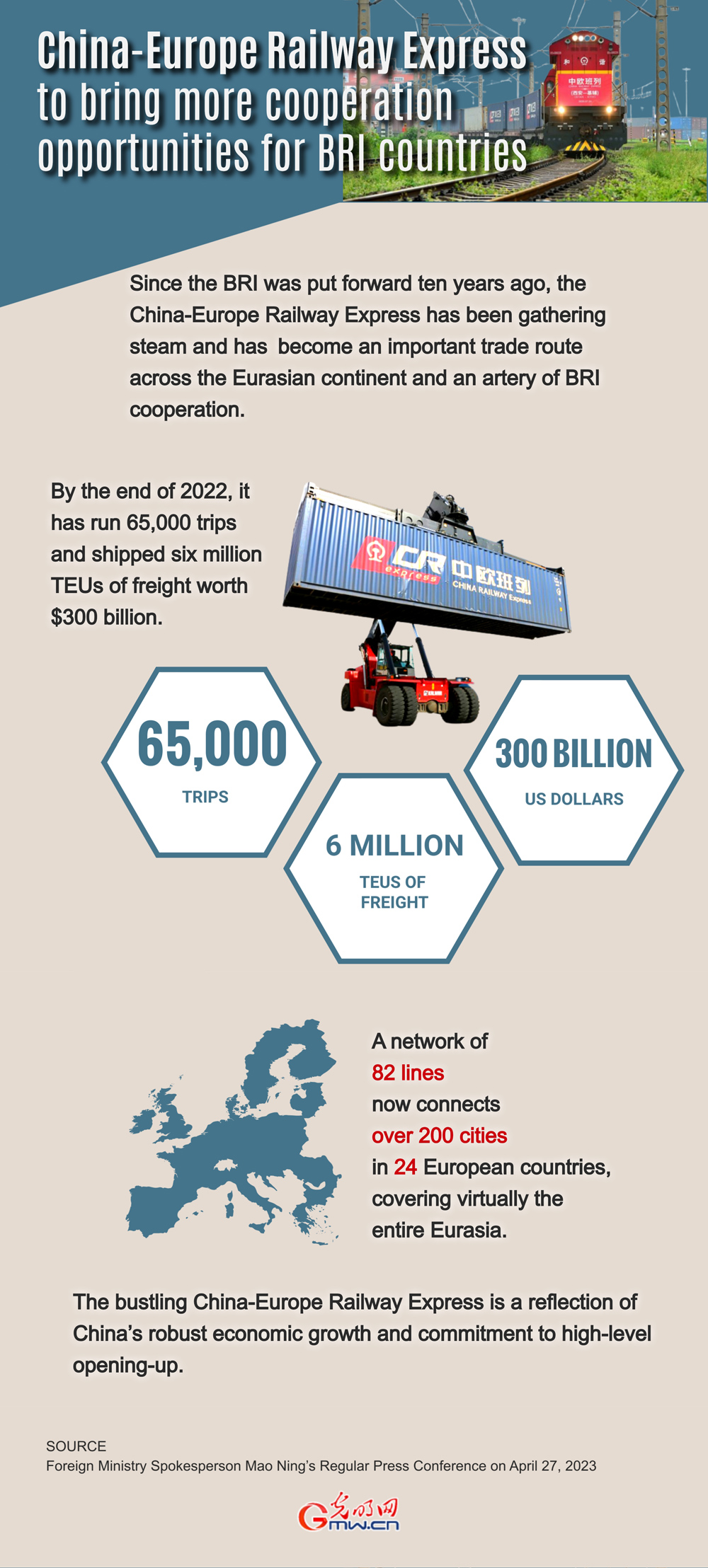 Since the BRI was put forward ten years ago, the China-Europe Railway Express has been gathering steam and has become an important trade route across the Eurasian continent and an artery of BRI cooperation. By the end of 2022, it has run 65,000 trips and shipped six million TEUs of freight worth $300 billion.
A network of 82 lines now connects over 200 cities in 24 European countries, covering virtually the entire Eurasia. The Railway Express has removed bottlenecks in cross-border trade and unlocked the potential for economic growth in the region. It is a steel caravan that could catalyze consensus and galvanize vitality across the Eurasian continent.
The bustling China-Europe Railway Express is a reflection of China's robust economic growth and commitment to high-level opening-up.
In the first quarter of this year, China's import and export with BRI partner countries increased by 16.8% year-on-year.
"We are convinced that the China-Europe Railway Express will bring more cooperation opportunities for countries along the route and the BRI will inject fresh impetus into world economic growth." said Foreign Ministry Spokesperson Mao Ning at the regular press conference on April 27, 2023.
Editor: Zhang Zhou