Chinese President Xi Jinping delivered a keynote speech at the China-Central Asia Summit held in Xi'an, northwest China's Shaanxi Province, May 19, 2023.
Xi emphasized the need to work together for a China-Central Asia community with a shared future featuring mutual assistance, common development, universal security and everlasting friendship.
Here are the highlights of his speech.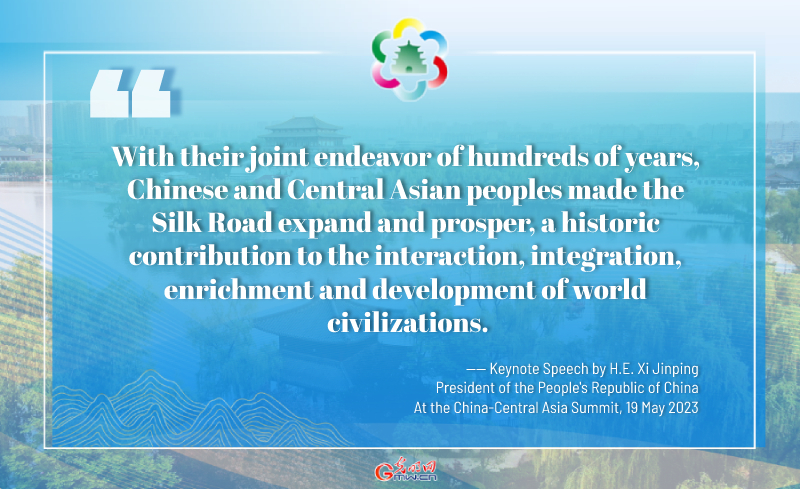 -- With their joint endeavor of hundreds of years, Chinese and Central Asian peoples made the Silk Road expand and prosper, a historic contribution to the interaction, integration, enrichment and development of world civilizations.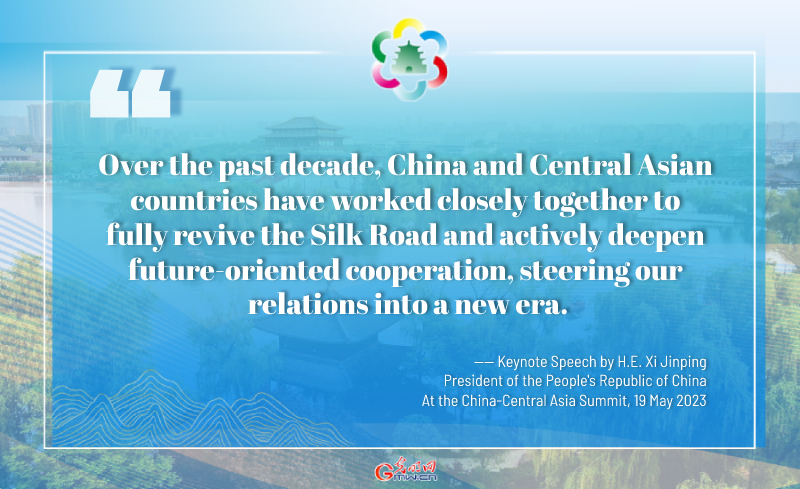 -- Over the past decade, China and Central Asian countries have worked closely together to fully revive the Silk Road and actively deepen future-oriented cooperation, steering our relations into a new era.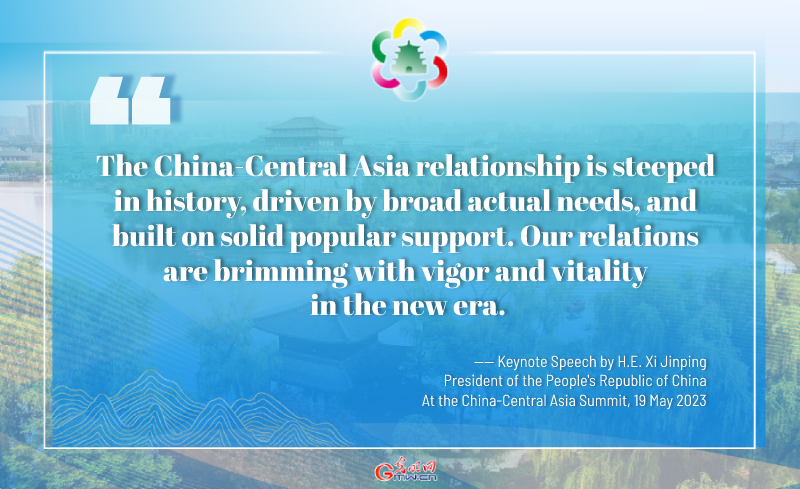 -- The China-Central Asia relationship is steeped in history, driven by broad actual needs, and built on solid popular support. Our relations are brimming with vigor and vitality in the new era.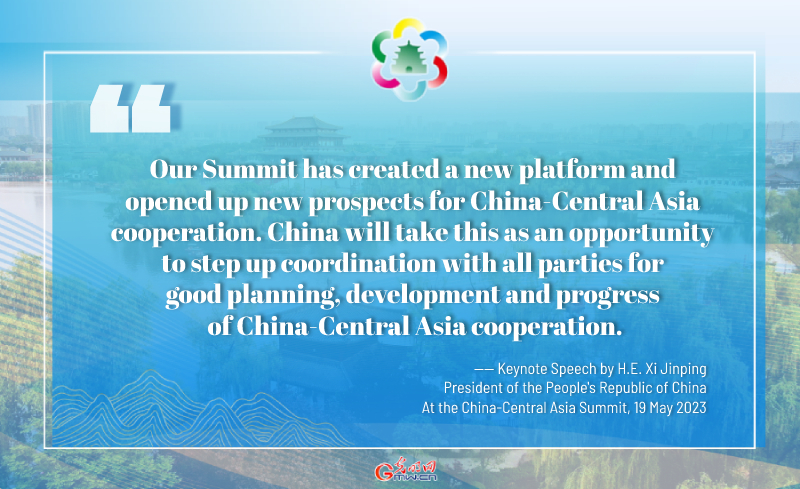 -- Our Summit has created a new platform and opened up new prospects for China-Central Asia cooperation. China will take this as an opportunity to step up coordination with all parties for good planning, development and progress of China-Central Asia cooperation.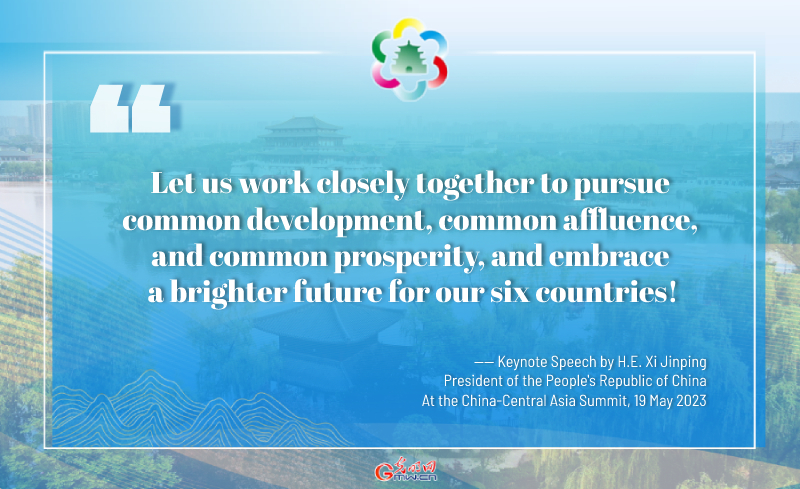 -- Let us work closely together to pursue common development, common affluence, and common prosperity, and embrace a brighter future for our six countries!
Editor: GSY