In recent years, Horgos City in Ili Kazak Autonomous Prefecture, northwest China's Xinjiang Uygur Autonomous Region, has vigorously implemented the development strategy of "giving priority to environmental protection and building a city based on ecology", and guided the entire population to participate in the construction of a "green and ecological city". The local government has implemented afforestation, ecological restoration, and idle land restoration programs to combine urban development with the ecological environment protection. At the same time, Horgos City has carried out the upgrading and renovation of "city with scnery", by improving the greening of open spaces in the urban area and building several green parks, such as Meteorological Bureau Park, Happiness Park and Weibo Lake Park.
By 2022, Horgos city's public green conservation area has reached 2.75 million square meters. Scattered "pocket parks" not only add flavor to the green landscape in the city, but also provide citizens with leisure place that close to nature.
As the ecological environment of the city gets better and better, many birds make their homes here, including owls and other national-level protected animals. Xinjiang Ili Border Administration Detachment Horgos Border Administration Brigade actively promotes environmental protection laws and regulations to citizens, saves wild animals, and strives to build an ecological city of harmonious coexistence between man and nature.
Through efforts in recent years, Horgos has taken on a new look and upgraded its urban image, gradually building itself into an ecological, livable, and beautiful "green city".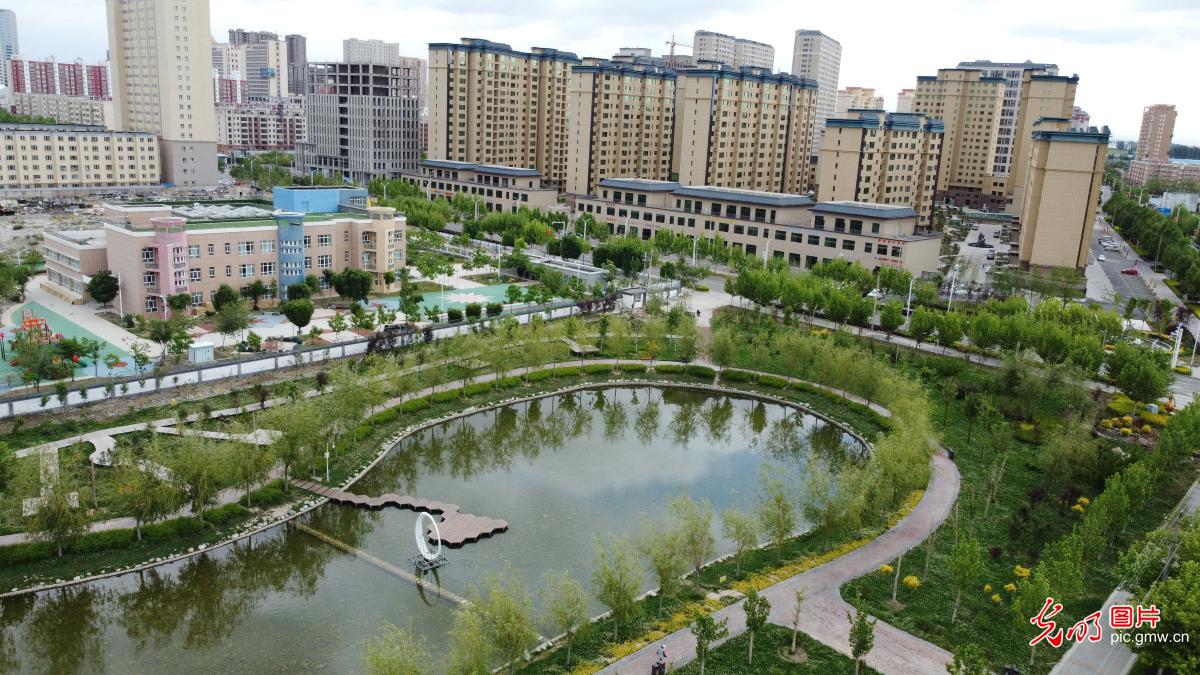 Photo taken on May 22, 2023 shows the urban ecological landscape of harmonious coexistence between people and nature in Horgos City, Ili Kazak Autonomous Prefecture, northwest China's Xinjiang Uygur Autonomous Region. (Zhou Hangsheng/Guangming Picture)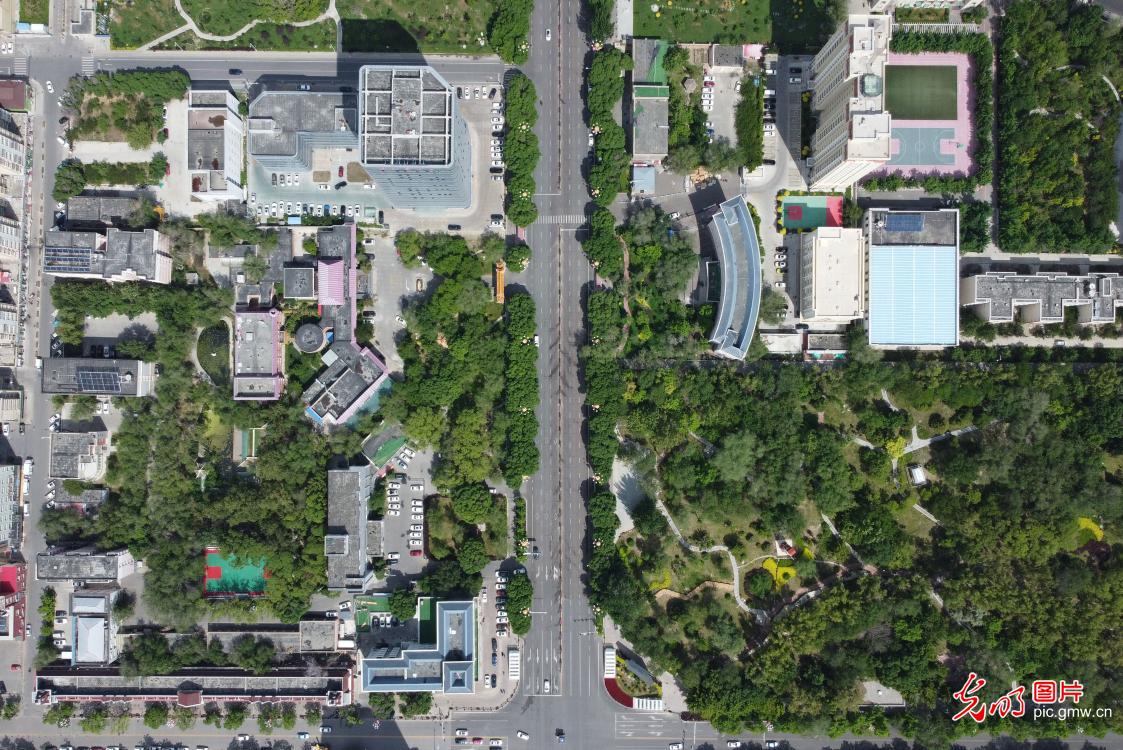 Photo taken on May 22, 2023 shows the urban ecological landscape of harmonious coexistence between people and nature in Horgos City, Ili Kazak Autonomous Prefecture, northwest China's Xinjiang Uygur Autonomous Region. (Zhou Hangsheng/Guangming Picture)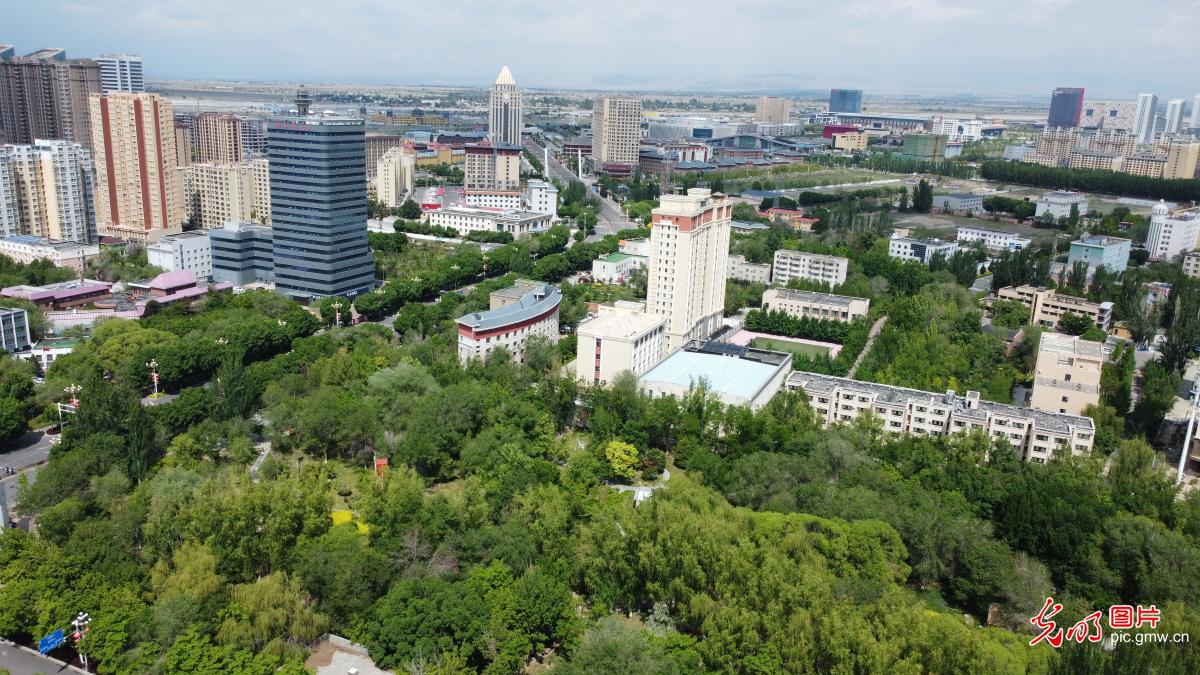 Photo taken on May 22, 2023 shows the urban ecological landscape of harmonious coexistence between people and nature in Horgos City, Ili Kazak Autonomous Prefecture, northwest China's Xinjiang Uygur Autonomous Region. (Zhou Hangsheng/Guangming Picture)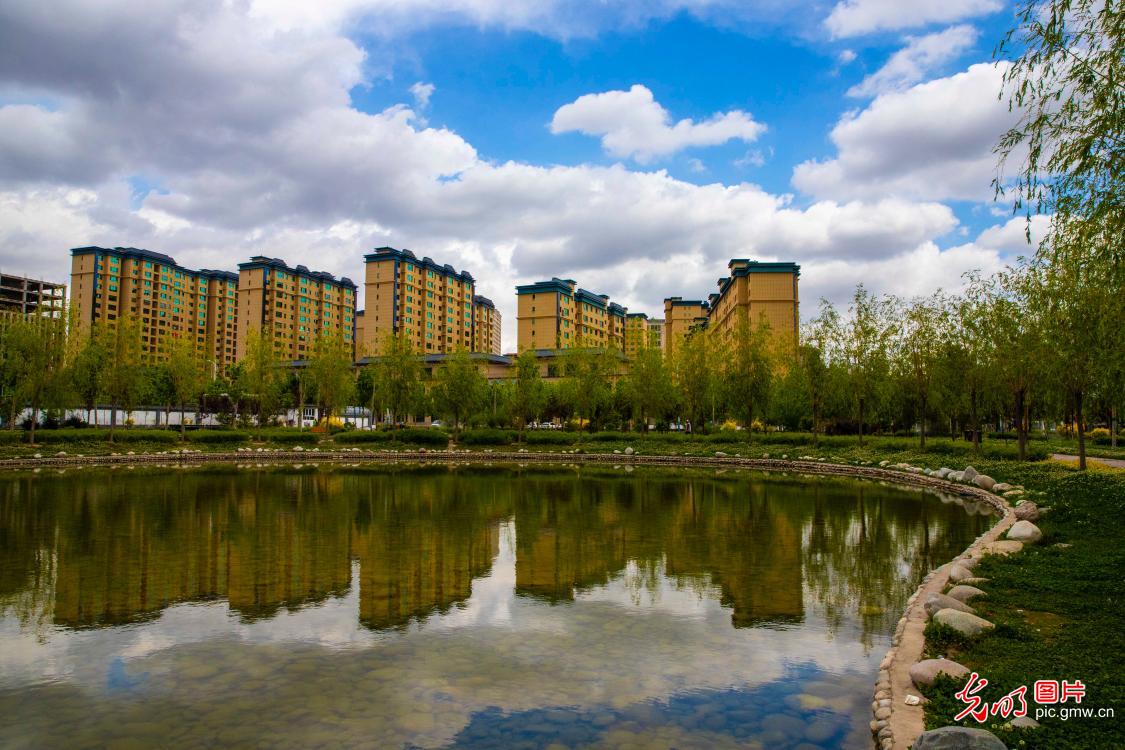 Photo taken on May 22, 2023 shows the urban ecological landscape of harmonious coexistence between people and nature in Horgos City, Ili Kazak Autonomous Prefecture, northwest China's Xinjiang Uygur Autonomous Region. (Zhou Hangsheng/Guangming Picture)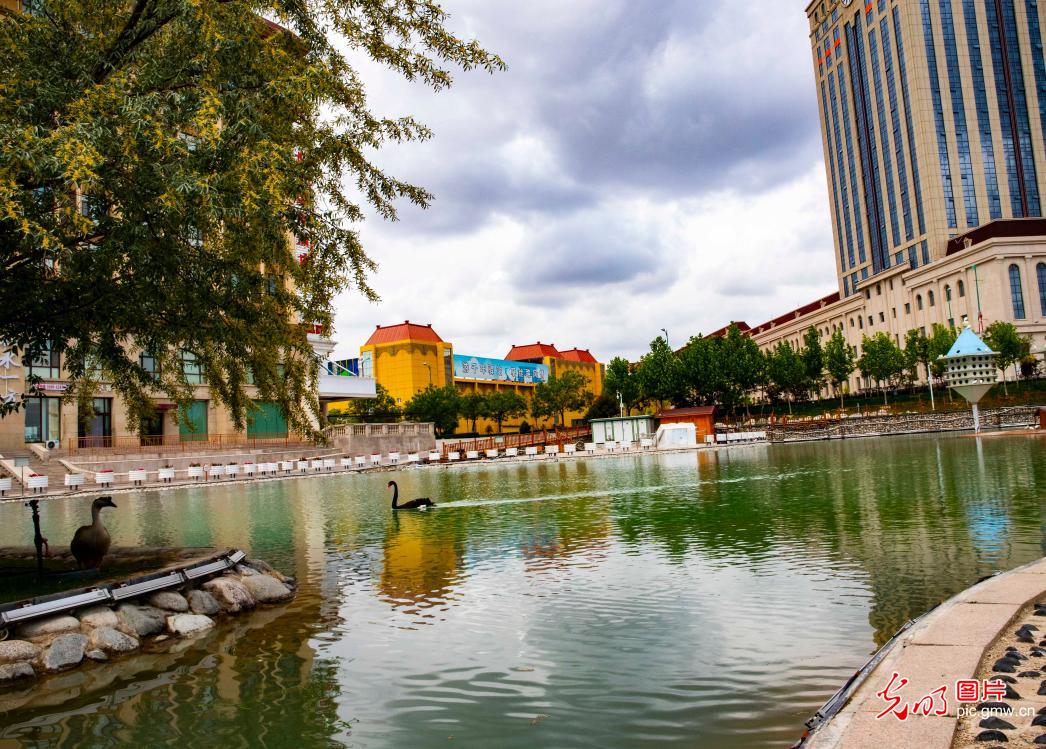 Photo taken on May 22, 2023 shows the urban ecological landscape of harmonious coexistence between people and nature in Horgos City, Ili Kazak Autonomous Prefecture, northwest China's Xinjiang Uygur Autonomous Region. (Zhou Hangsheng/Guangming Picture)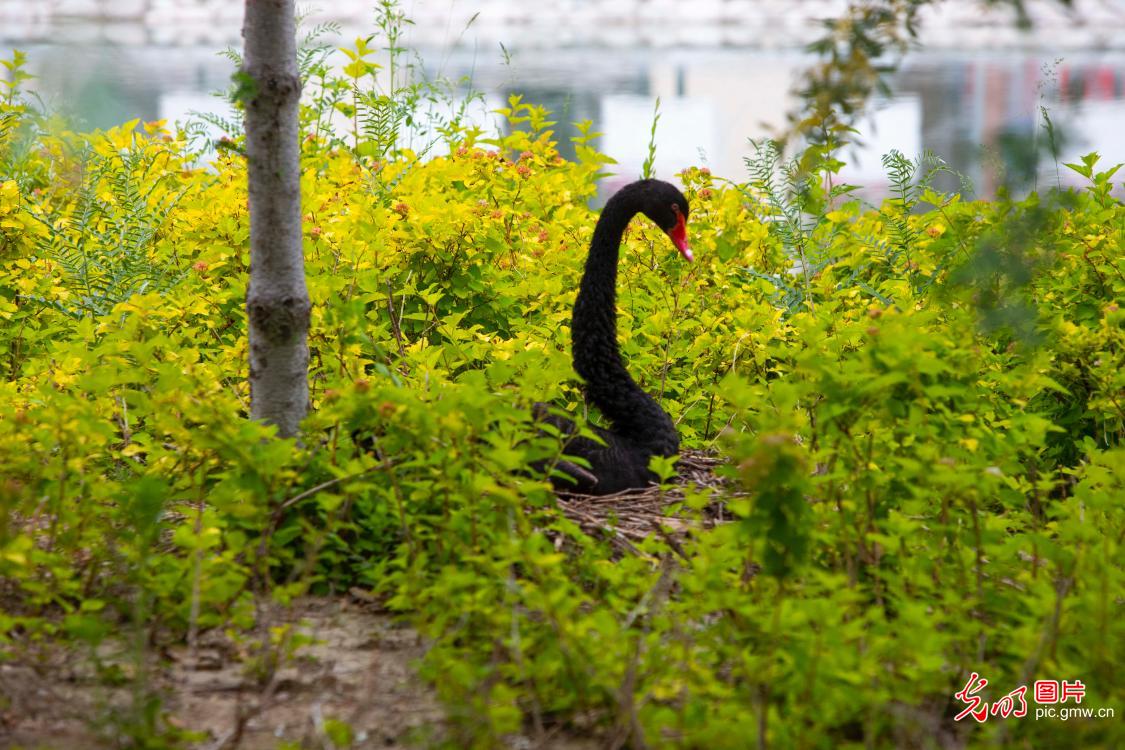 Photo taken on May 22, 2023 shows the urban ecological landscape of harmonious coexistence between people and nature in Horgos City, Ili Kazak Autonomous Prefecture, northwest China's Xinjiang Uygur Autonomous Region. (Zhou Hangsheng/Guangming Picture)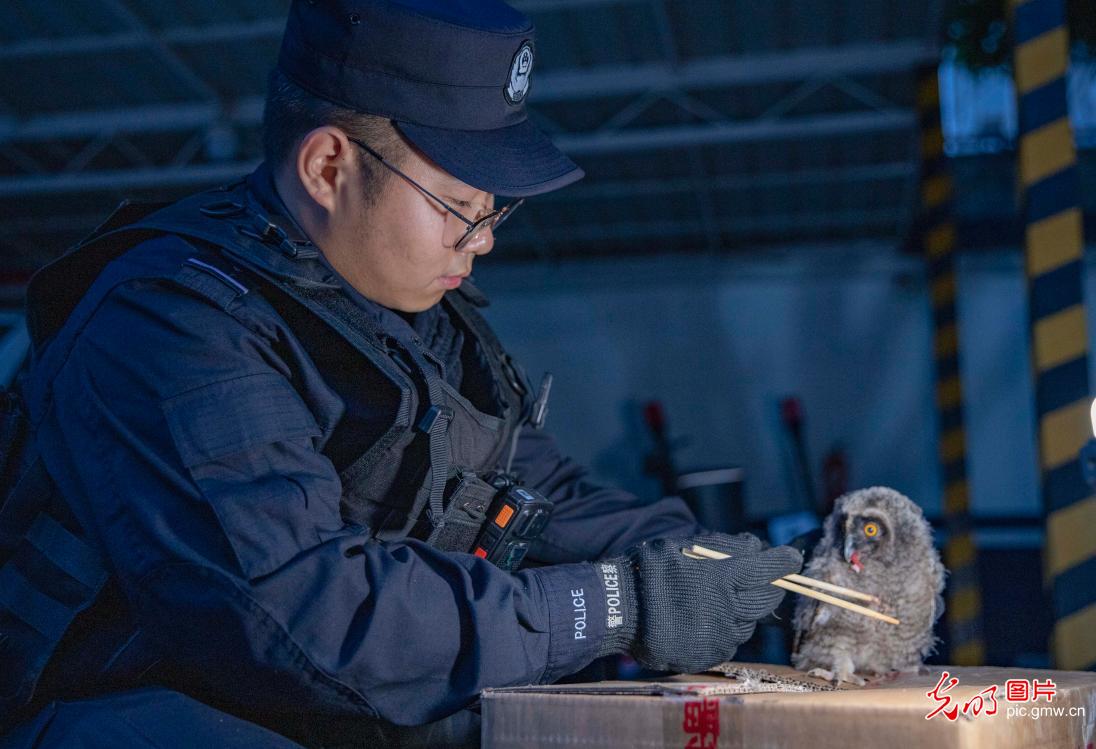 Police officer takes care of an injured owl at the border police station in Horgos Port, northwest China's Xinjiang Uygur Autonomous Region, May 20, 2023. (Zhou Hangsheng/Guangming Picture)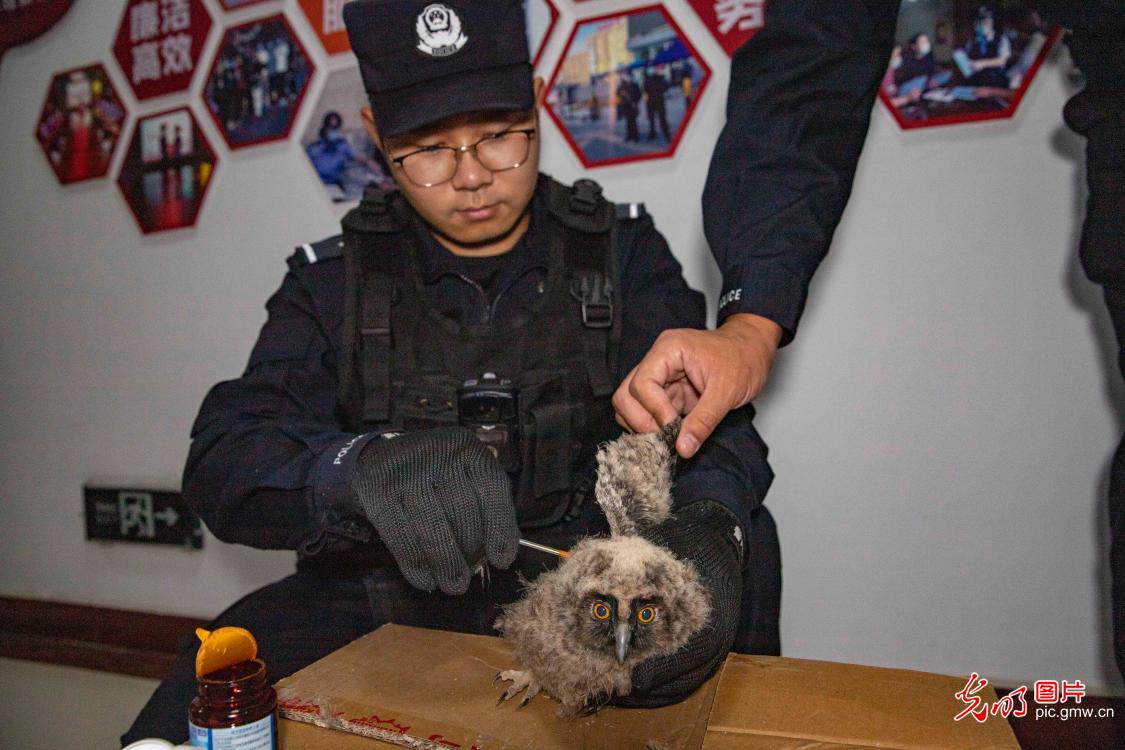 Police officer takes care of an injured owl at the border police station in Horgos Port, northwest China's Xinjiang Uygur Autonomous Region, May 20, 2023. (Zhou Hangsheng/Guangming Picture)
Editor: ZAD