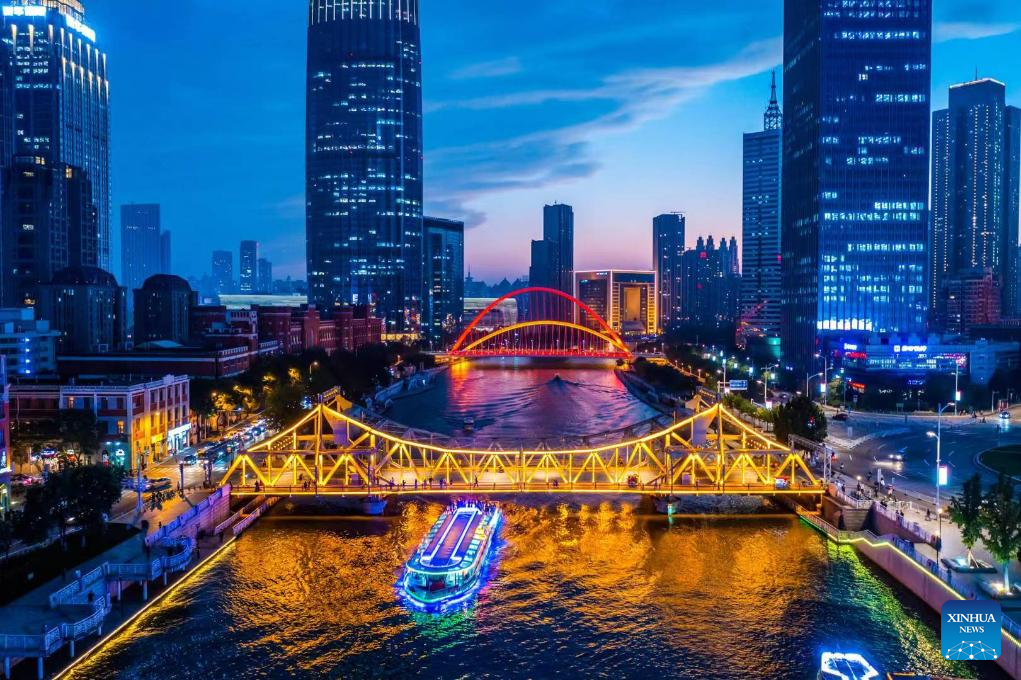 This photo shows a cruise ship on the Haihe River in north China's Tianjin Municipality on July 15, 2023. (Xinhua)
TIANJIN, Sept. 12 (Xinhua) -- North China's Tianjin Municipality has launched a new trial cruise line along the Ziya River, a branch of the Haihe River, aiming to inject vitality into the riverside tourism industry.
The cruise route covers about 20 km, starting from the Ancient Culture Street wharf to the Yangliuqing wharf. During the approximately 80-minute voyage, tourists can enjoy many of the city's tourist attractions, including the Ferris wheel "Tianjin Eye."
According to the Tianjin Jinlv Haihe Cruises Co., Ltd., the operator of the cruise, since the beginning of this year, the Haihe cruises have received more than 1 million visits, with operating revenue increasing by 536 percent year on year and hitting a record high.
A cruise along the Haihe River has increasingly become a tourist attraction and an iconic window into the charm of Tianjin.
In 2024, the number of wharves along the Haihe River will increase from seven to 15 next year, and 10 new cruise ships will be purchased, said Yu Qing, the chairman of the Tianjin Tourism (Holding) Corporation Ltd.
He also noted that the company plans to expand the cruise routes from the river to the ocean to make Tianjin a distinctive tourism destination in north China. Enditem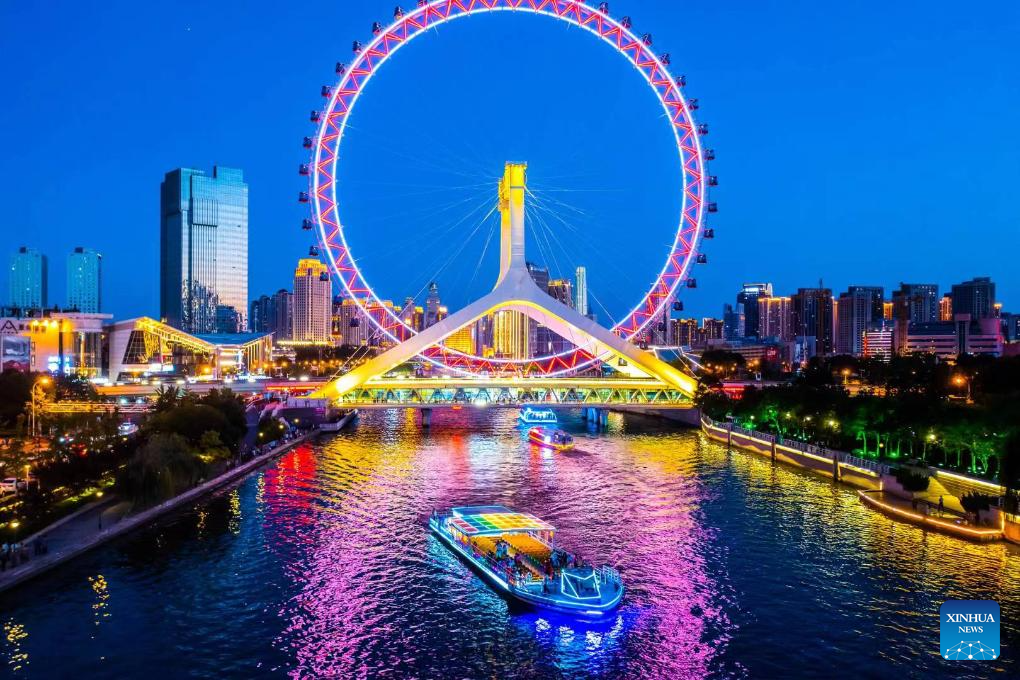 This photo shows a cruise ship on the Haihe River in north China's Tianjin Municipality on July 25, 2023. (Xinhua)
Editor: JYZ